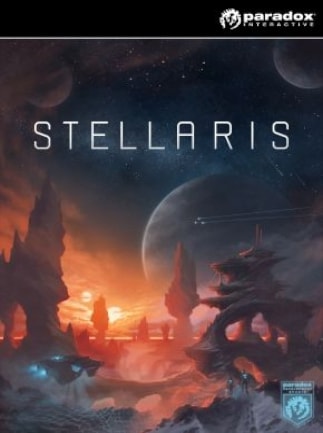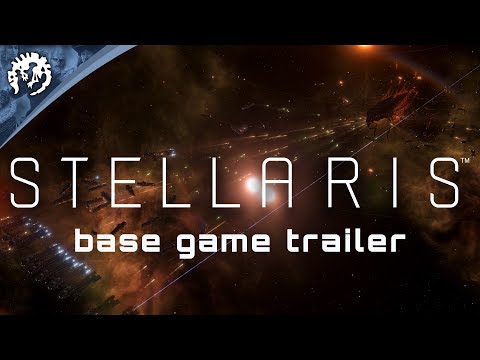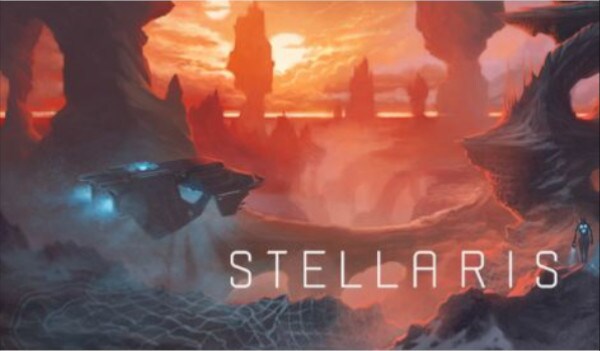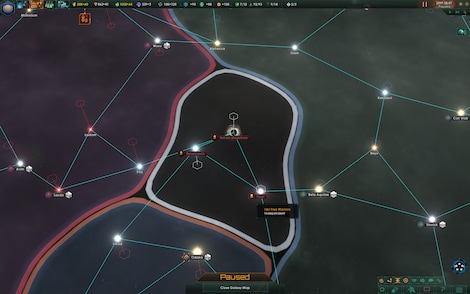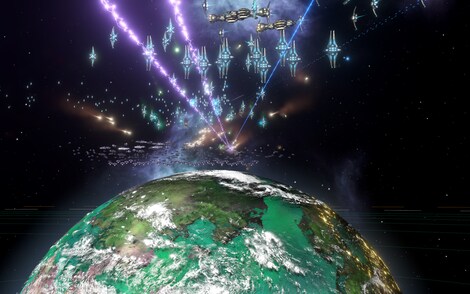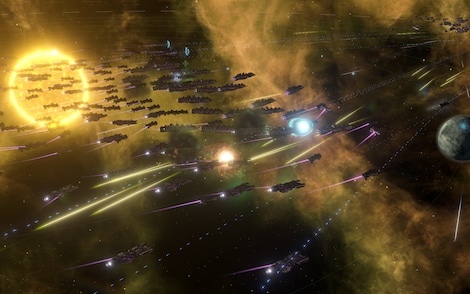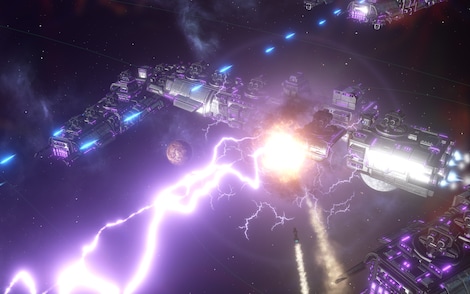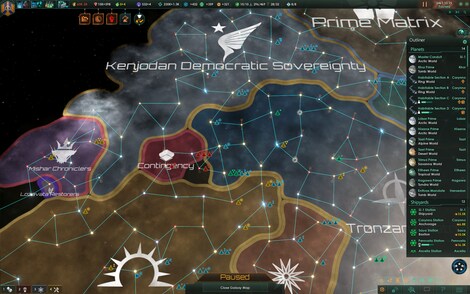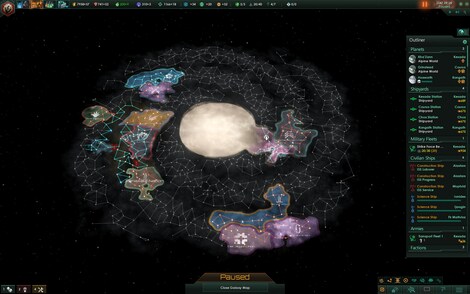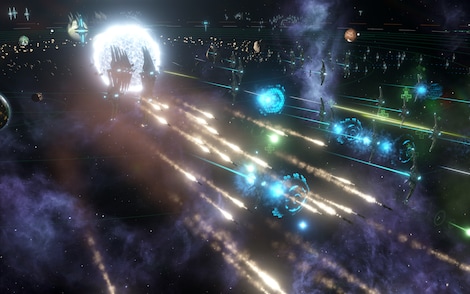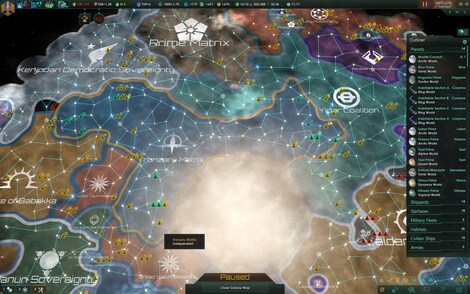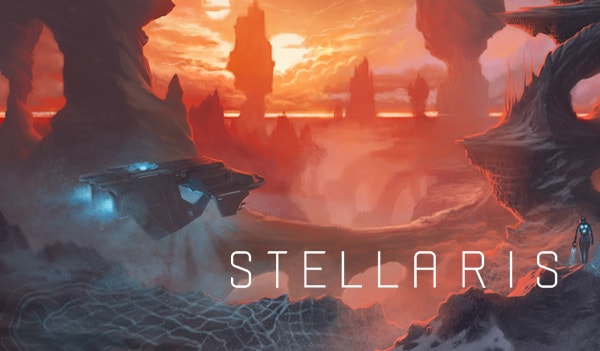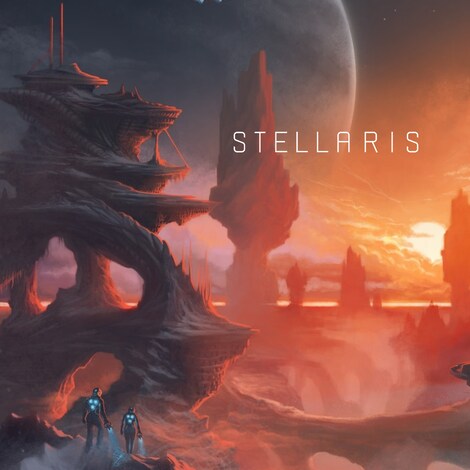 1/13
GLOBAL version
Stellaris Steam Key GLOBAL
¿Alguna vez has querido tener tu propio imperio galáctico, traer una era de paz y prosperidad y enfrentarte a cualquiera que se interponga en tu camino? La simulación de expansión cósmica de ciencia ficción Stellaris des ...
Selected offer from:
Price
397.62 ARS
2661.16 ARS
85%

OFF
Money Back Guarantee
You must be logged in to add products to your wishlist.
Ofertas: 50
Ofertas con envío inmediato

Up to 24h delivery offers
Descripción del producto
¿Alguna vez has querido tener tu propio imperio galáctico, traer una era de paz y prosperidad y enfrentarte a cualquiera que se interponga en tu camino? La simulación de expansión cósmica de ciencia ficción Stellaris desarrollada por Paradox te da la oportunidad de ampliar tu influencia por todas las estrellas. Diseña tu propia especie y sistema político y observa lo bien que puedes gestionar su crecimiento.
Crear una especie
Stellaris no solo elige una civilización galáctica para ti y las fuerzas a las que enfrentarte. Tú puedes crear en detalle tu propio planeta desde el principio junto con sus habitantes. ¡Elige tu tipo y juega incluso como fungoides o moluscos si te apetece! Elige tus ideologías y crea una sociedad agresiva o amistosa, lo que mejor se ajuste a tu plan para la campaña.Las primeras elecciones determinan la forma en la que irá tu colonización. Por lo tanto asegúrate de que estén conformes con tus planes. De todas formas, no vas por buen camino si plantaste especies de aves en un mundo acuático.
Exploración comprometida
Tu planeta es solo el principio. Explora cada rincón de tu sistema de origen estelar para descubrir lo poco que sabes incluso de tu propio rincón del espacio. Cada asteroide que dejes atrás puede esconder alguna tecnología olvidada desde hace tiempo, que te ayudará a impulsar tu progreso significativamente. O una búsqueda que ampliará tu conocimiento del universo. Envía naves de investigación para explorar y nunca las verás regresar con las manos vacías. Incluso si sus descubrimientos no son de tu agrado.¿Tienes la suficiente determinación para hacer que tu gente se enfrente a la inmensidad del espacio con la esperanza de descubrir las reliquias perdidas?
Árboles dinámicos de investigación
¿No estás cansado de enfrentarte a los mismos árboles de investigación siempre cuando empiezas una nueva campaña? ¿Cuándo conoces exactamente el camino para maximizar tu eficiencia en el menor tiempo posible? Stellaris (PC) lo soluciona con su progresión de investigación dinámica.Cada vez que quieras comenzar una nueva investigación, se te darán tres opciones para tener una plataforma de elecciones más grande. Toma decisiones difíciles, reasigna a los científicos para garantizar un equilibrio más especializado y usa la incertidumbre a tu favor. Quién sabe, ¿igual te tropiezas con una invención innovadora que redefinirá el equilibrio de poder? Con el sistema de investigación de Stellaris, todo es posible.
Narración emergente
La verdadera fuerza de Stellaris viene dada por las historias de exploración y expansión que puedes contar gracias a sus sistemas. Tu propia especie gobernante es una creación compleja, lista para representar su difícil situación en el escenario interestelar. Sus interacciones con otros imperios, las alianzas, las guerras y los acuerdos incómodos están adornados por una excelente redacción irónica que no teme recurrir a todas las metáforas de ciencia ficción que existan.¿Qué tipo de saga creará tu especie? ¿Una de bondad y paz? ¿O de tiranía y conquista? Tú decides, y cualquiera de los enfoques es válido.
Key features
El juego de Paradox Interactive es un excelente extracto de los mejores conceptos de gran estrategia y géneros 4X, reunidos en un solo paquete con temática de Ciencia Ficción. Crea tu propia especie, diseña el sistema político que consideras más apropiado y llévalo a las estrellas. No se sabe lo que encontrarás.
Características de Stellaris
Jugadores aleatorios – crea tu propia especie o deja que el juego decida por ti. De cualquier forma, tus oponentes de Inteligencia Artificial serán únicos en cada ocasión.
Gran narración – la política interestelar de Stellaris evita el aburrimiento del gobierno gracias a descripciones que no son demasiado serias.
Catástrofes del final del juego – justo cuando crees que estás en la recta final, un desastre acaece en la galaxia para acelerar el ritmo de los acontecimientos. O no. Nunca lo sabrás hasta que suceda.
Interfaz ordenada – se supone que debes enfrentarte a otras especies, no al juego. Esta es la razón por la que la interfaz de usuario de Stellaris mantiene las cosas impresionantemente ordenadas y limpias.
Explora y descubre – un descubrimiento innovador puede estar esperándote justo tras de ese campo de asteroides. Las naves de investigación enviadas tienen la oportunidad de encontrar una tecnología olvidada.
Stellaris (PC) for STEAM platform is a digital product – no box included. The price applies to a digital version of the product.

Release date: 2016-05-09
Requerimientos del sistema
Requerimientos del sistema
Below are the minimum and recommended system specifications for Stellaris Steam Key GLOBAL. Due to potential programming changes, the minimum system requirements for Stellaris Steam Key GLOBAL may change over time.
Requisitos mínimos
Processor

AMD Athlon II X4 640 @ 3.0 Ghz /Intel Core 2 Quad 9400 @ 2.66 Ghz

Graphics

AMD HD 5770 / Nvidia GTX 460 @ 1024MB VRAM

Memory

2 GB RAM

Disk space

4 GB

System

Windows 7
Requisitos recomendados
Processor

AMD Phenom II X4 850 @ 3.3 Ghz / Intel i3 2100 @ 3.1 Ghz

Graphics

AMD HD 6850 / Nvidia GTX 560TI @ 1024MB VRAM

Memory

4 GB RAM

Disk space

4 GB

System

Windows 7
Idiomas
Idiomas
BR, DE, ES, FR, PL, RU, UK
Ganar 9.94 ARS cada vez que alguien compra este producto usando su reflink.