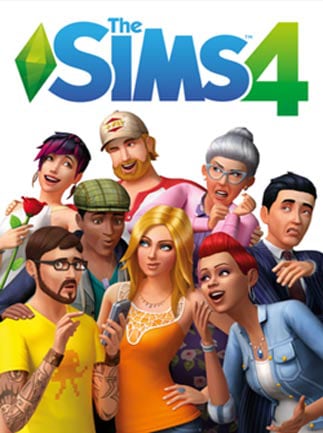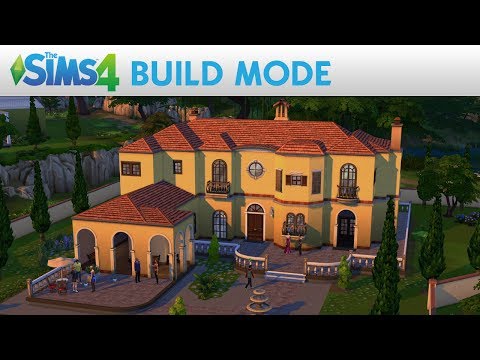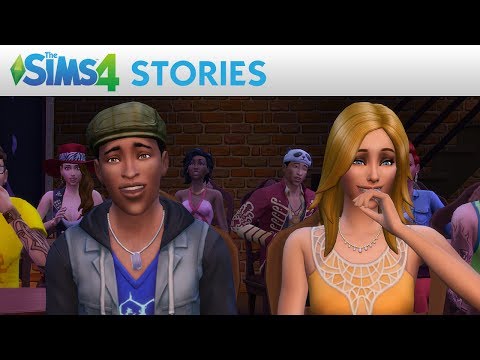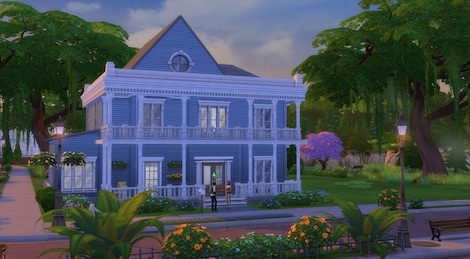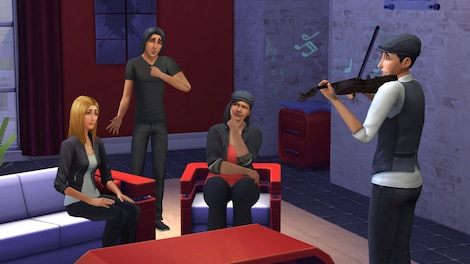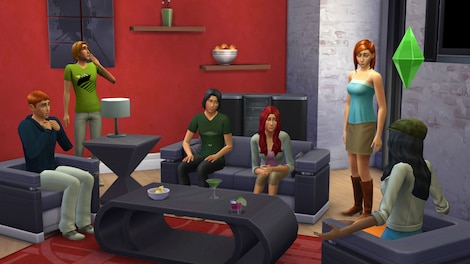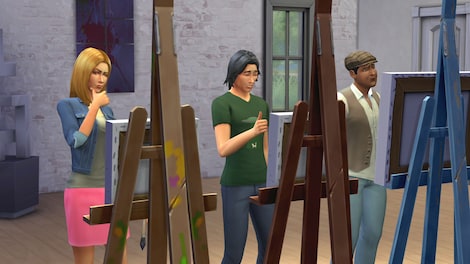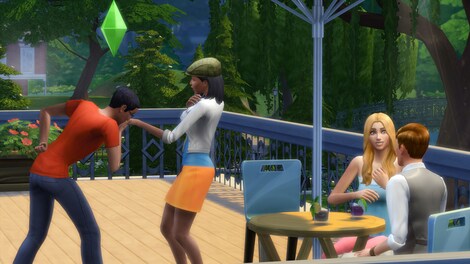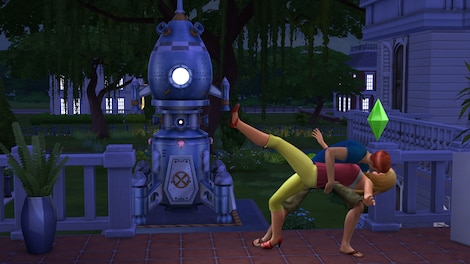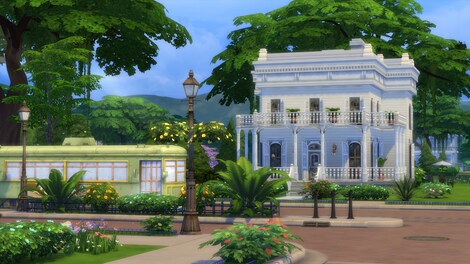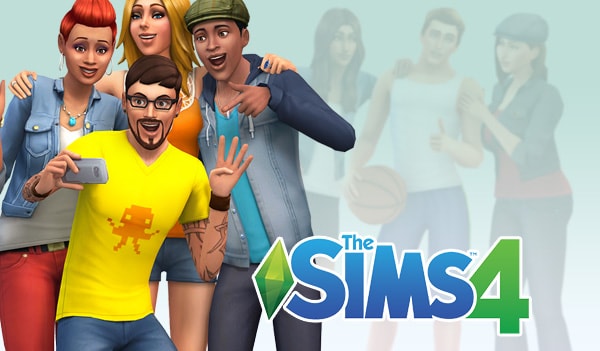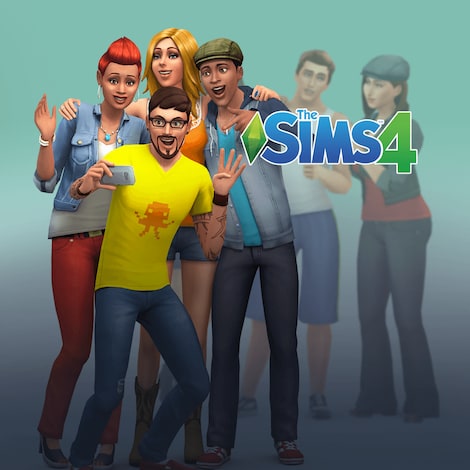 1/12
GLOBAL version
The Sims 4 Origin Key GLOBAL
¡El simulador de vida cotidiana ha vuelto con su cuarta entrega! Los Sims 4 están llenos de mejoras y soluciones nuevas para hacer que tus Sims sean aún más fáciles de identificar, únicos y potencialmente atractivos en m ...
Selected offer from:
Price
932.01 ARS
2202.65 ARS
57%

OFF
What is a Hot Deal?
A great offer when compared to other sites. Get it fast!
Money Back Guarantee
You must be logged in to add products to your wishlist.
Buy it in a bundle, pay less: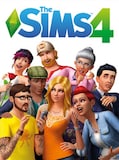 The Sims 4 Origin Key GLOBAL
GLOBAL
Offer from: Gmcomparecom
Offer from: World_of_games
Free G2A PLUS 1 Month
170.39 ARS
Descripción del producto
¡El simulador de vida cotidiana ha vuelto con su cuarta entrega! Los Sims 4 están llenos de mejoras y soluciones nuevas para hacer que tus Sims sean aún más fáciles de identificar, únicos y potencialmente atractivos en más de un sentido, si esto es lo que eliges.Obsérvalos interactuar como siempre lo hiciste: ¡como un dios benévolo que no está por encima de una maldad potencialmente letal!
Crea–Un–Sim
¡Crear los Sims a tu imagen o a cualquier otra imagen nunca ha sido tan fácil y tan completo al mismo tiempo! Atrás quedaron los días de barras deslizantes muy ordenadas, creando tus mejillas durante mucho tiempo. Haz clic y arrastra la parte del cuerpo que quieras ajustar y simplemente hazlo, sin intermediarios innecesarios.Ajusta tus estilos de creación para actividades diferentes, decide cómo van a "hablar" e incluso caminar. Deja que se vean como dueños del lugar con cierta arrogancia segura, o que sean tan presumidos como su propio estilo establece. Lo dejamos a tu elección.Se puede hacer un hogar lleno de iconos de la cultura pop con mayor facilidad que antes.
Los sentimientos
La característica más importante de Los Sims 4 (PC) son las personalidades ampliadas de tus insensatas creaciones. ¿Pensaste que las Cualidades y las Aspiraciones eran geniales? Buenas noticias, ¡han vuelto! Pero ahora no son lo más importante que controla a tus Sims, aparte de tu mano.Los Sims 4 agregan emociones a la mezcla y esto lo cambia todo. Los sentimientos de tus Sims son más que simples iconos de ingeniosos estados. ¡Observa cómo las acciones disponibles cambian dependiendo del estado emocional del Sim! Encuentra la manera en que un Sim enfadado se pueda desahogar, observa a un Sim triste reconfortado. ¡Muchas, muchas interacciones más esperan a que las descubras!
Constrúyelo, estíralo, redúcelo
Las herramientas de creación caseras siguen los pasos del Construye Un Sim. Crea casas con elementos prefabricados o construye tú mismo cada pared. ¡Compra y construye las habitaciones de la casa de tus sueños (o un asilo, si lo deseas) con tanta participación personal como desees!¿Crees que una habitación debería ser más grande? Arrastra los bordes y el resto de la casa se ajustará adecuadamente, no hay problema. ¿Tienes miedo de que una inundación ponga en peligro el modo de vida de tus Sims? Asumiendo que aunque la idea no te parezca atractiva, puedes subir (o bajar) los pilares de la casa en cualquier momento y no lo notará nadie. ¡Eres un dios de la construcción!
Multitarea
¿Sentiste que era extraño que tu Sim deje todo lo que hacía para abrir una puerta con una mano que, de todos modos, estaba libre? ¡Lo mismo hicieron todos los demás! ¡Los Sims 4 permiten pequeñas imitaciones de vida inteligente para que realicen varias acciones a la vez por primera vez y para siempre!Mira cómo tus Sims alcanzan los picos de multitarea. ¡Pueden jugar juegos en los móviles mientras hacen uso del aseo! ¡Ten conversaciones en grupo, como si nada! ¡Abre la puerta sin soltar tus tazas, mochilas y todos los accesorios! Crecen tan rápido...
Key features
The Sims 4, desarrollado por Maxis, echa un vistazo más de cerca a las psiques de tus creaciones que la franquicia ha hecho en algún momento del pasado. La increíble facilidad para construir una casa nueva y otras mejoras vienen dadas gracias al apoyo de un generador de Sim intuitivo y flexible. The Sims 4 es un excelente punto de entrada a la famosa serie.
Características de The Sims 4:
Creación flexible de Sim – haz clic, arrastra y suelta. Los clásicos funcionan mejor. Estira, reduce, ajusta. Sin controles deslizantes: tienes todo el control.
Construcción fácil – elige y ajusta habitaciones prefabricadas en tu casa y selecciona un estilo o créalo desde cero. ¡El juego no lo elige por ti!
Emociones – ahora tus Sims pueden estar más malhumorados que nunca, y sabrás por qué. Ayúdalos a confrontar emociones negativas o usa las positivas para hacer cosas grandiosas con acciones especiales contextuales que se basen en emociones.
Dos ciudades – instala a tus Sims en Willow Creek o Oasis Springs, cada ciudad cuenta con lugares y actividades así como aburridas historias de vecinos.
Camina de esta manera – elige cómo se mueve tu Sim, es otra forma de hacer que cada creación sea única.
The Sims 4 (PC) for ORIGIN platform is a digital product – no box included. The price applies to a digital version of the product.

Release date: 2014-09-04
Requerimientos del sistema
Requerimientos del sistema
Below are the minimum and recommended system specifications for The Sims 4 Origin Key GLOBAL. Due to potential programming changes, the minimum system requirements for The Sims 4 Origin Key GLOBAL may change over time.
Requisitos mínimos
Processor

1,8 GHz Intel Core 2 Duo / AMD Athlon 64 Dual-Core 4000+

Graphics

128 MB VRAM - NVIDIA GeForce 6600 / ATI Radeon X1300 / Intel GMA X4500

Memory

2 GB RAM

Disk space

10 GB HD

System

Windows XP (SP3) / Windows Vista (SP2) / Windows 7 (SP1) / Windows 8 / Windows 8.1
Idiomas
Idiomas
CN, DE, ES, FR, IT, JP, KR, PL, RU, UK
Age restrictions
Age restrictions



Este producto contiene elementos de


Ganar 23.30 ARS cada vez que alguien compra este producto usando su reflink.