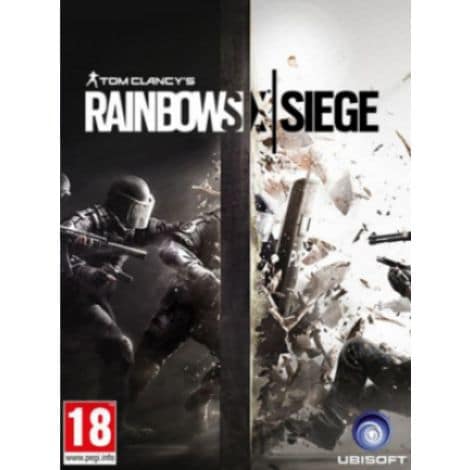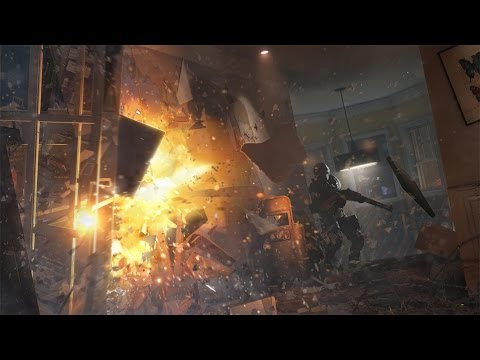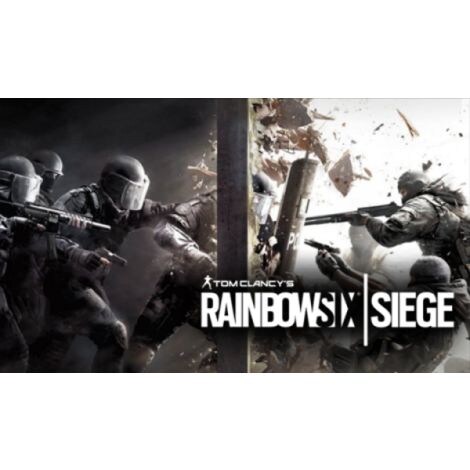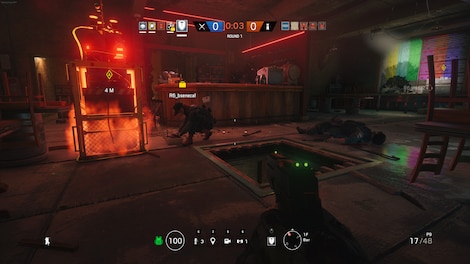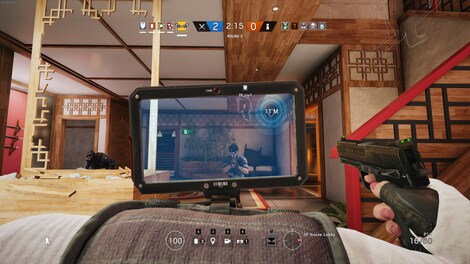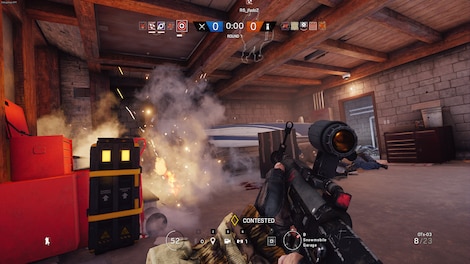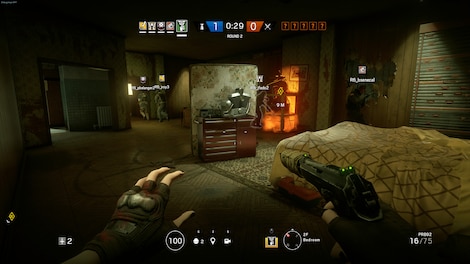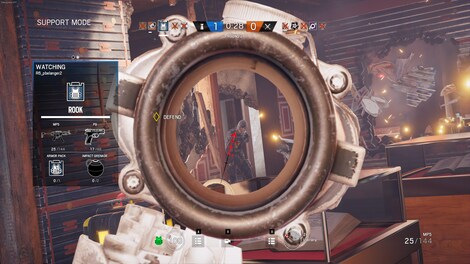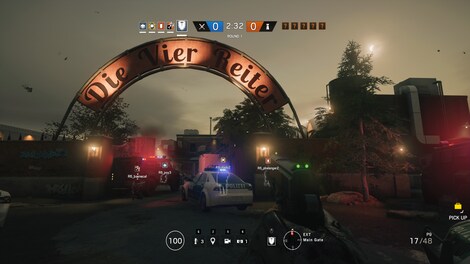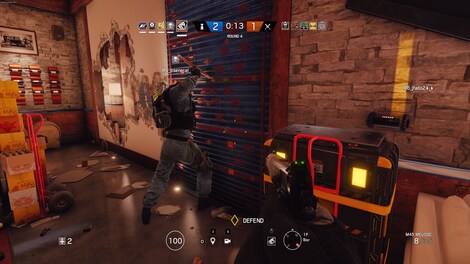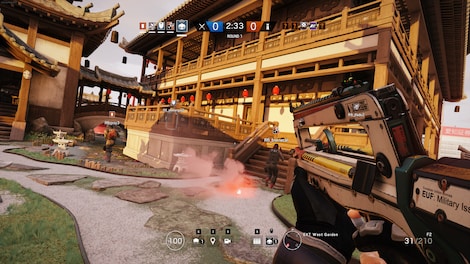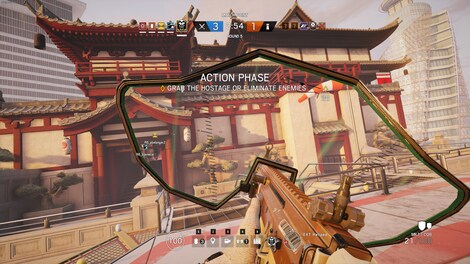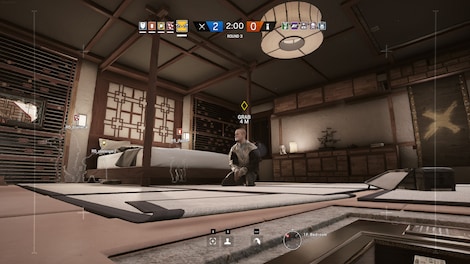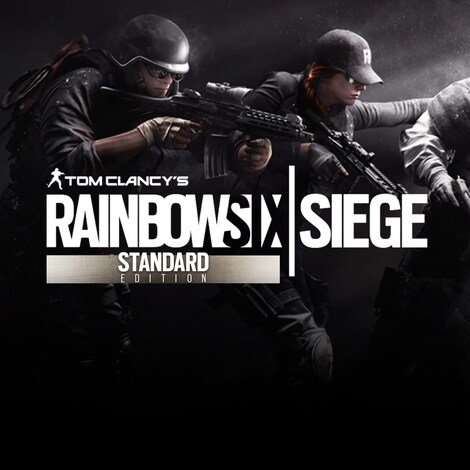 1/14
GLOBAL version
Tom Clancy's Rainbow Six Siege - Standard Edition Steam Gift GLOBAL
Tom Clancy's Rainbow Six Siege es otra entrega de la serie de tiradores tácticos, donde tu potencia de fuego no es tan importante como las tácticas y la cooperación con tu equipo. Muchos jugadores reconocen que Rainbow S ...
Descripción del producto
Tom Clancy's Rainbow Six Siege es otra entrega de la serie de tiradores tácticos, donde tu potencia de fuego no es tan importante como las tácticas y la cooperación con tu equipo. Muchos jugadores reconocen que Rainbow Six Siege, creado por Ubisoft, es menos que un tirador táctico y más un juego de acción, al menos en comparación con otros de la serie. Sin embargo, el aspecto táctico sigue siendo uno de los elementos más importantes del juego. En R6S no puedes simplemente disparar armas y atacar a los enemigos como suele ocurrir en otros tiradores de acción. Si vas a hacerlo, te pueden matar en cuestión de segundos. Tenlo en cuenta antes de jugar este juego.

Edición estándar
Como su nombre lo indica, es la versión estándar y clásica del juego. En comparación con la Edición para principiantes, podrás desbloquear operadores mucho más rápido. El desbloqueo de un operador estándar cuesta entre 500 y 2000 puntos de Renown, mientras que, en comparación con la versión para principiantes, se necesitarían 12500. A parte de eso, no hay muchas diferencias adicionales.
Jugabilidad
Como se ha mencionado anteriormente, el modo de juego de Rainbow Six Siege es principalmente entre una mezcla de un tirador táctico conocido de entregas anteriores y un juego de acción. Hay diferentes escenarios tanto para la modalidad de un solo jugador como multijugador que incluyen desde rescatar al rehén, desactivar la bomba, asegurar el área o hasta una cacería de terroristas. Durante el juego, el jugador puede usar diferentes personajes que se mencionan anteriormente, para tareas específicas con el fin de completar la misión. 
Elegir la alineación de la unidad es a menudo crucial para completar con éxito un cierto objetivo. Las partidas pueden tener lugar en más de una docena de mapas, dependiendo de la versión del juego. También hay numerosas configuraciones que puedes modificar y analizar antes de que comience la pelea. El mayor objetivo del juego es la destrucción del entorno que permite a los jugadores interactuar o destruir objetos o estructuras a su alrededor para asegurar una mejor posición y, en última instancia, terminar la misión. El juego también ofrece un modo multijugador que permite a los jugadores competir entre sí en los modos PVP o PVE en varios mapas y lugares.
Modos de juego
Rainbow Six ofrece múltiples modos de juego y escenarios tanto para un solo jugador como para varios jugadores. Como se dijo anteriormente, la mayoría de los modos de juego están diseñados para el modo multijugador. La bomba es un modo que puede ser comparado con una partida de Counter-Strike. Un grupo ha de desactivar la bomba, mientras que el otro se asegura de que detone. El rehén, como su nombre indica, es un modo de juego en el que un grupo de jugadores debe salvar a los rehenes que fueron capturados por el segundo equipo. Es mucho más táctico que el modo bomba. Un solo error podría llevar a la muerte de uno de los rehenes, lo que equivale a una pérdida del equipo atacante. 
El área segura es un modo que puede compararse con una variación de un rey de la colina. Un equipo necesita tomar el control de una sala de riesgo biológico y sobrevivir en ella por un tiempo. El segundo equipo obviamente necesita detenerlos. Terrorist Hunt es probablemente el modo de juego más interesante tanto para un solo jugador como para varios de ellos. Es un PVE donde los jugadores deben enfrentarse al grupo terrorista, conocido como The White Mask. En Terrorist Hunt, Rainbow Six, desarmarás bombas, eliminarás amenazas y protegerás a los rehenes en un solo modo. Puede parecer simple, pero la Máscara Blanca está formada por muchos veteranos de batalla endurecidos que utilizarán todos tus errores en tu contra. Además de los modos de juego estándar, varios DLCs te brindan algunos adicionales y más mapas para jugar.
Historia y personajes
Rainbow Six Siege ofrece al jugador una campaña interesante para un solo jugador y un modo multijugador. Puedes sentirte como un verdadero agente de la fuerza especial antiterrorista si se te asigna una misión que debe completar tu supervisor. O tienes que salvar a los rehenes, detener un ataque terrorista o cazar a un grupo deshonesto que planea comenzar una tercera guerra mundial. Cada misión es diferente, pero son una excelente manera de involucrarte en la historia del juego y de perfeccionar tus habilidades antes de comenzar tu experiencia de multijugador.
Los miembros de Rainbow Six provienen de diferentes unidades especiales de todo el mundo, como SAS, FBI SWAT, GIGN, Spetsnaz y GSG 9. Cada personaje, conocido como el operador en este juego, tiene sus propias y diferentes habilidades. Por ejemplo, Smoke de SAS es una clase de defensor que ama usar granadas de gas para tomar el control del campo de batalla. Luego, está Ash, un agente del FBI y que es una clase de atacante equipado con M120 CREM que dispara rondas de ruptura. Por último, pero no menos importante, está Rook de GIGN, un operador defensor que puede proporcionar placas de blindaje "Rhino" que aumentan la resistencia al daño de otros miembros del escuadrón. Como puede verse, incluso entre el mismo tipo de clase, cada personaje desempeña un papel diferente dependiendo de sus habilidades. Solo esto te da innumerables ventajas que puedes usar para dominar a tus enemigos. Recuerda que tu táctica es mucho más importante que tu poder de fuego.
Recepción
Tom Clancy's Rainbow Six Siege recibió críticas en su mayoría positivas, por parte de los críticos del juego, así como aclamado por la comunidad de jugadores. Muchos jugadores elogiaron el diseño del juego, el énfasis en las tácticas, el trabajo en equipo y la interacción con el entorno, así como su excelente modo multijugador. La imprevisibilidad de cada partida, así como la naturaleza abierta, fueron factores clave en el éxito del multijugador Rainbow Six Siege. Muchos jugadores coinciden en que Rainbow Six Siege es en realidad el mejor tirador táctico en línea disponible en el mercado.
Precios del juego en G2A.COM
Puedes encontrar diferentes versiones de Tom Clancy's Rainbow Six Siege en el mercado G2A.com. Los vendedores verificados y de confianza ofrecen claves digitales (gift steam) al mejor precio que puedes encontrar. Todo lo que tienes que hacer es decidir qué edición del juego quieres comprar, según tus necesidades. A continuación, puedes encontrar todas las versiones del juego que están disponibles en G2A.COM.
Key features
Un juego de acción rápida que te proporcionará horas de diversión.
Elige entre una gran lista de personajes, cada uno con su propio conjunto de habilidades y una clase diferente.
Genial multijugador con varios modos interesantes y emocionantes, como rescate de rehenes, desarmado de bomba o asegurando el área.
Participa en un modo individual o multijugador de Terrorist Hunt, donde, sólo o con la ayuda de otros jugadores, te enfrentarás a un grupo terrorista controlado por AI, y conocido como la Máscara Blanca.
Personaliza tu avatar con numerosos sombreros y uniformes.
La versión para principiantes te ofrece todo el contenido y las funciones de la Edición estándar a un precio más barato, pero te lleva más tiempo desbloquear nuevos personajes.
Rainbow Six: Siege para la plataforma Steam es un producto digital. No incluye caja física.

Release date: 2015-12-01
Requerimientos del sistema
Requerimientos del sistema
Below are the minimum and recommended system specifications for Tom Clancy's Rainbow Six Siege - Standard Edition Steam Gift GLOBAL. Due to potential programming changes, the minimum system requirements for Tom Clancy's Rainbow Six Siege - Standard Edition Steam Gift GLOBAL may change over time.
Requisitos mínimos
Processor

Intel Core i3 560 @ 3.3 GHz / AMD Phenom II X4 945 @ 3.0 GHz

Graphics

NVIDIA GeForce GTX 460 / AMD Radeon HD 5870 (DirectX-11 compliant with 1GB of VRAM)

Memory

6 GB RAM

Disk space

30 GB

System

Windows 7 / 8.1 / 10 (64bit versions required)
Requisitos recomendados
Processor

Intel Core i5-2500K 3.3 GHz or better or AMD FX-8120 3.1 Ghz or better

Graphics

NVIDIA GeForce GTX 670 (or GTX 760 / GTX 960) / AMD Radeon HD 7970 (or R9 280x [2GB VRAM] / R9 380 / Fury X)

Memory

8 GB RAM

Disk space

47 GB

System

Windows 7 SP1, Windows 8.1, Windows 10 (64bit versions required)
Idiomas
Idiomas
BR, CZ, DE, ES, FR, IT, JP, KR, PL, PT, RU, UK
Age restrictions
Age restrictions



Este producto contiene elementos de


Ganar 35.87 ARS cada vez que alguien compra este producto usando su reflink.