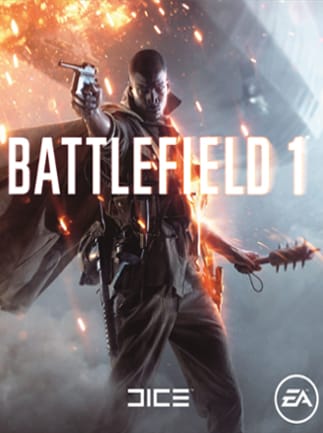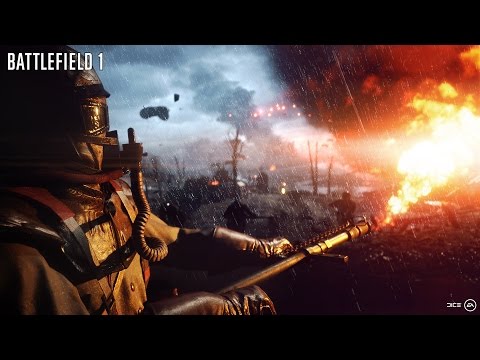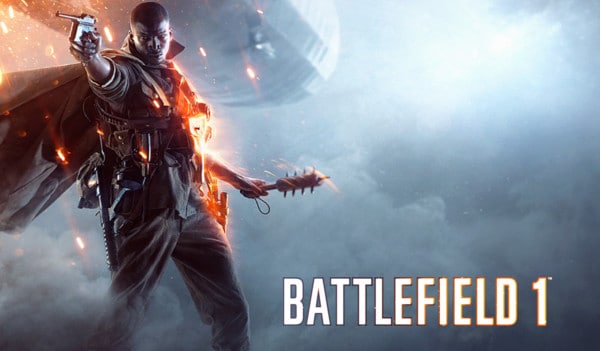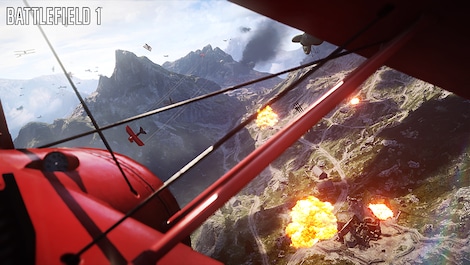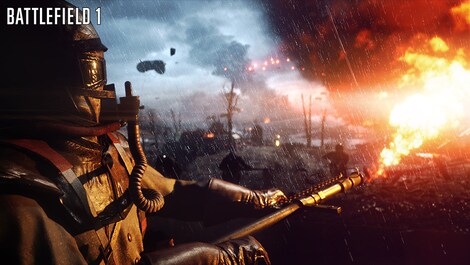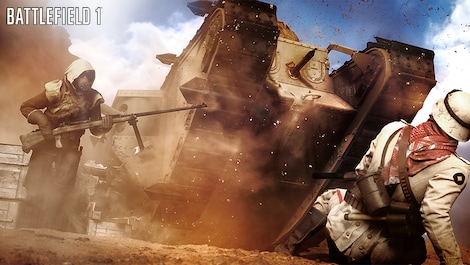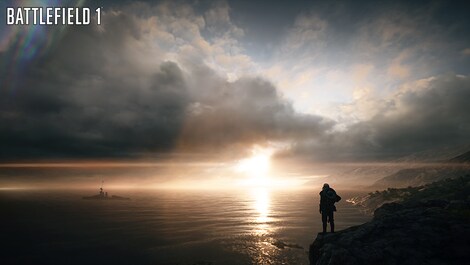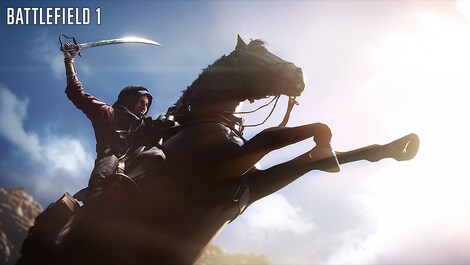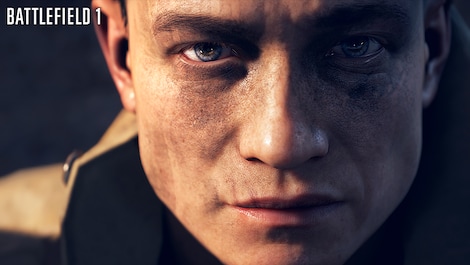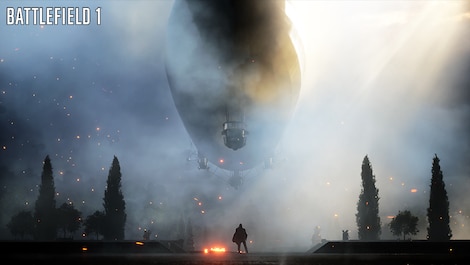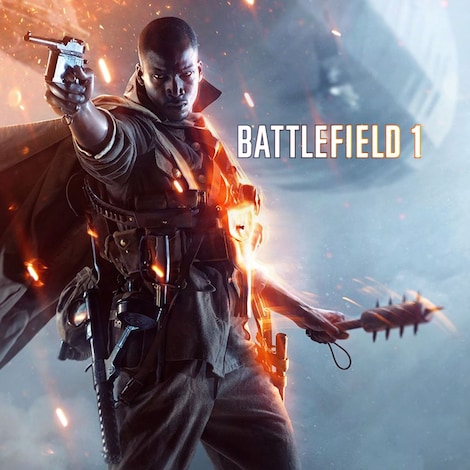 1/11
GLOBAL version
Battlefield 1 Origin Key GLOBAL
EA DICE vuelve con la última entrega de su serie de larga duración llamada Battlefield y con el primer juego de la serie core desde BF 4 lanzado en 2013.Battlefield 1 llevará a los jugadores a unos frenéticos campos de b ...
Ofertas: 32
Ofertas con envío inmediato

Up to 24h delivery offers
Descripción del producto
Descripción del producto
EA DICE vuelve con la última entrega de su serie de larga duración llamada Battlefield y con el primer juego de la serie core desde BF 4 lanzado en 2013.Battlefield 1 llevará a los jugadores a unos frenéticos campos de batalla de la Primera Guerra Mundial, desde un desierto rocoso y ardiente hasta montañas y pueblos costeros donde lucharás para cambiar el futuro del mundo gracias a tus victorias y cargas explosivas.Lucha en los frentes de la Primera Guerra Mundial, viaja en vehículos de época o monta a caballo, elige tu arma y sal a revivir la historia centenaria como soldado de una de las seis grupos más importantes, divididos en dos bandos del inmenso conflicto.
Key features
Vuelve a Battlefield - la serie principal vuelve por primera vez desde 2013 poniendo a los jugadores en un lugar del conflicto histórico y apoyándose en la experiencia de unos desarrolladores experimentados.
Juego basado en clases
Battlefield 1 ofrece a los jugadores cuatro clases principales para elegir, cada una de ellas sirve a un objetivo específico y es indispensable en el proceso de lucha para obtener la victoria final. Para jugadores dispuestos a involucrarse en el conflicto, se dispone de la clase de Asalto, para expertos de explosivos y lucha a corta distancia. Portan la mejor carga, siempre y cuando necesites hacer volar un tanque o atravesar a tus enemigos con bayonetas en una lucha heroica hacia la victoria. Los Médicos están para curar aliados y reparar sus vehículos, así como para defenderlos haciendo uso de la fuerza con sus fusiles en caso de que fuera necesario. Los Exploradores constituyen una clase para los que prefieren pasar a escondidas y seleccionar enemigos a distancia con un rifle de francotirador, o avisar a los aliados detectando enemigos y disparando bengalas para localizarlos en el mapa. Finalmente, hay una clase de Apoyo que presta ayuda a los aliados mediante la socorrida y útil ráfaga de balas proveniente de sus ametralladoras ligeras y fusiles.Además de las clases principales, BF1 ofrece dos tipos de clases especiales: vehículos y Élite. Dentro de la clase de vehículos puedes ser Conductor de tanque o Piloto, formando parte de la máquina adecuada que se convertirá en tu primer arma. Junto con la maniobrabilidad renovada y el manejo de los vehículos de BF1, podrás convertirte en un as del combate aéreo o en el mejor operador de tanque sobre el mapa, lo que supondrá un juego mucho más interesante. Si te consideras un jinete, podrás cabalgar en círculos rodeando a vehículos más lentos.Las clases Élite, por otro lado, se materializan en el mapa como camionetas y te transforman en un ejército unipersonal. Conviértete en Soldado con Lanzallamas y chamusca a tus enemigos fuera de sus trincheras hasta dejarlos en cenizas mientras intentan atacarte. O encuentra una Garita fuertemente blindada y elimina a los enemigos con una ametralladora tan potente que requiera de refrigeración especial. Finalmente, conviértete en el flagelo de los tanques y otros vehículos blindados, Cazador de Tanques, equipado con el Tankgewehr de 1918, un asesino antitanque capaz de desactivar torretas, orugas y todo lo que encuentre de por medio.
Batallas históricas
Battlefield 1 (PC) ofrece al jugador la posibilidad de unirse a seis países divididos en dos bandos en una lucha por la victoria ambientada en los teatros de guerra de la Primera Guerra Mundial. Con las Fuerzas Aliadas luchan Estados Unidos, Reino Unido e Italia. Sus enemigos son las Fuerzas Centrales representadas por Alemania, el Imperio Austro-Húngaro y el Imperio Otomano. Las luchas llevarán a los jugadores a desiertos, montañas y costas donde se escribió la historia y el futuro comenzó a erigirse.Poniéndose en el pellejo de sus soldados, los jugadores participarán en batallas de hasta 64 participantes apoyados por el modo de juego principal de Battlefieldm, la Conquista. Luchando por los objetivos claves, la Conquista constituye la esencia de todo por lo que el Battlefield siempre ha luchado.La participación prolongada y la experiencia intensa de lucha en el frente se materializa en el modo de juego Operaciones, que presentará batallas conectadas entre sí llevando a los jugadores a una secuencia de mapas donde una derrota podrá provocar una reagrupación y convertirse en la victoria de la siguiente.Para los que disfrutan con el cuerpo a cuerpo, disponen del modo de Dominación, que se centra en mapas estrechos perfectos para la lucha de infantería. No hay mejor forma para tomar bayonetas y e ir en busca de tus enemigos.Finalmente tenemos Asalto, un modo de lucha programado donde los dos bandos combatirán por los postes de telégrafo necesarios para informar en caso de ataque de artillería. ¿Cuántos postes quedarán en alto cuando el tiempo se acabe y de quién será la victoria?Independientemente del modo o mapa que estés jugando, las batallas de BF1 (PC) darán lugar historias que valdrá la pena compartir.
La física a tu entera disposición
Las batallas las ganan los hombres, pero dichas batallas tienen lugar en un ambiente determinado. Battlefield 1 garantiza que ningún jugador lo olvide nunca. Una modificación dinámica del terreno, unos edificios totalmente destruibles y un montón de explosivos con los que se podrá jugar le darán un nuevo sentido a la frase ʺnivela el campo de juego". Refúgiate en un nuevo cráter surgido tras una granada lanzada y despliega una lluvia de balas desde un campamento armado. Lanza granadas al edificio donde se han escondido algunos Exploradores y mira cómo el mundo a su alrededor se derrumba hasta que quede una nube de polvo y unos ladrillos. Estrella un coche gigante Behemoth contra un pueblo ocupado por los enemigos para arrasarlos de golpe. La tierra sirve a quienes la merecen, pero las granadas son argumentos mejores. Allana el campo de juego o todo lo que se encuentra a tu alrededor. Independientemente de lo que elijas, el motor de la física está a tu disposición para que lo uses.
Motores de destrucción
Los gigantescos Behemoths, esos auténticos motores de guerra, estarán disponibles para los jugadores para que puedan controlar y superar a sus enemigos. Enormes aeronaves Zepelín que hace que los aviones parezcan moscas, trenes blindados estrellándose contra cualquier cosa que encuentren en su camino o acorazados dominando los mares como el Leviatán de una leyenda antigua. Da igual si estás en Conquista o en Operaciones, los Behemoths estarán presentes para remodelar el destino de las batallas.
Campaña diferente de un solo jugador
Los jugadores que quieren aprovecharse y descansar de las frenéticas batallas de multijugador podrán disfrutar de la campaña de un solo jugador, con misiones que cambian su enfoque de un lugar a otro y de un personaje a otro distinto para enseñar el máximo posible de la Guerra Mundial, con objetivos que podrán ser completados de forma diversa mediante la experiencia en modo Sandbox o con libertad de exploración. La campaña de un solo jugador será el punto de entrada perfecto para jugadores nuevos, proporcionando una razonable curva de aprendizaje de acuerdo con la mecánica del juego y su flujo.Battlefield 1 es la elección para los aficionados de un juego multijugador tipo de disparos en primera persona como experiencia táctica y de época.
Battlefield 1 (PC) for Origin platform is a digital product – no box included. The price applies to a digital version of the product.

Release date: 2016-10-21
Requerimientos del sistema
Requerimientos del sistema
Below are the minimum and recommended system specifications for Battlefield 1 Origin Key GLOBAL. Due to potential programming changes, the minimum system requirements for Battlefield 1 Origin Key GLOBAL may change over time.
Requisitos mínimos
Processor

AMD FX-6350 / Intel Core i5 6600K

Graphics

2 GB VRAM - AMD Radeon HD 7850 / NVIDIA GeForce GTX 660

Memory

8 GB RAM

Disk space

50 GB HD

System

64-bit Windows 7, Windows 8.1 and Windows 10

Other

Internet
Requisitos recomendados
Processor

Intel Core i7 4790

Graphics

AMD Radeon RX 480 4GB / NVIDIA GeForce GTX 1060 3GB

Memory

16 GB RAM

Disk space

50 GB HD

System

64-bit Windows 10
Idiomas
Idiomas
BR, CN, DE, ES, FR, IT, PL, RU, UK
Age restrictions
Age restrictions


Este producto contiene elementos de


Ganar 0.22 EUR cada vez que alguien compra este producto usando su reflink.