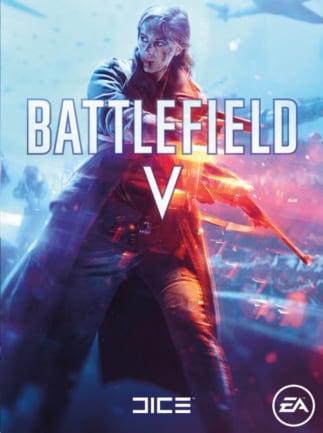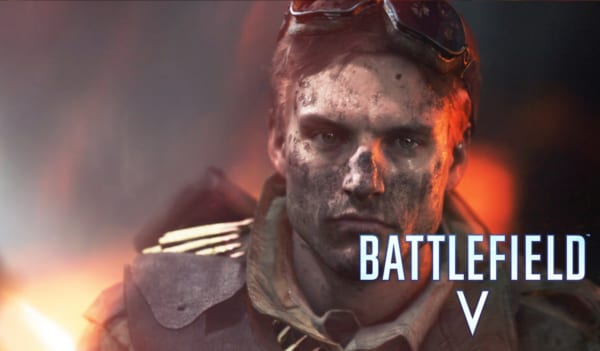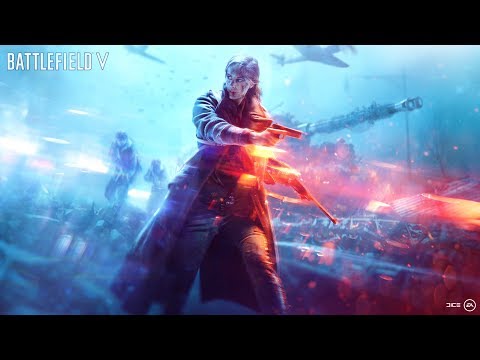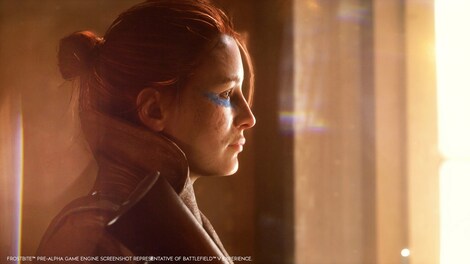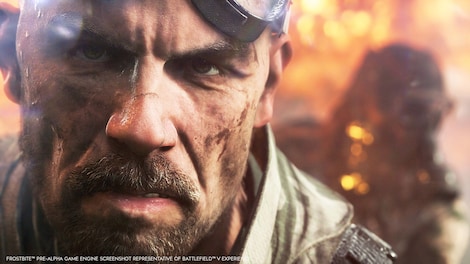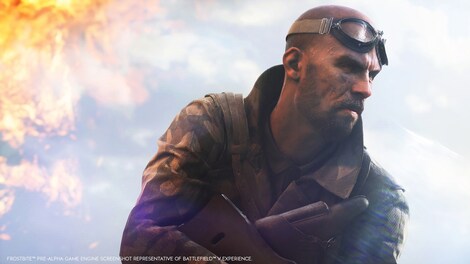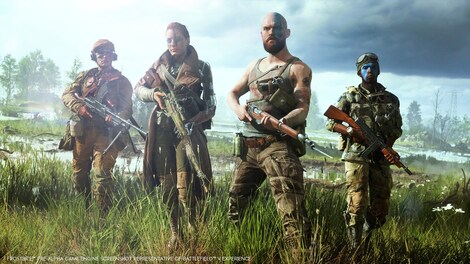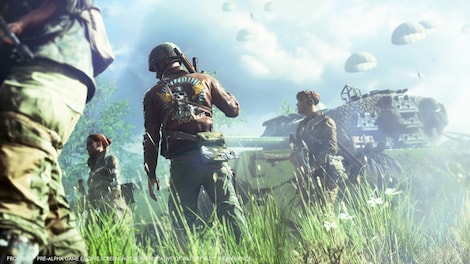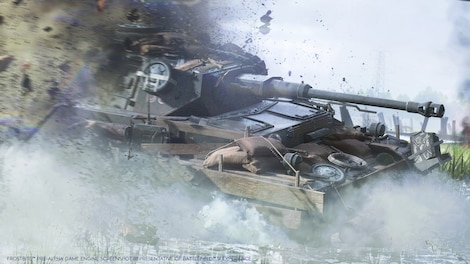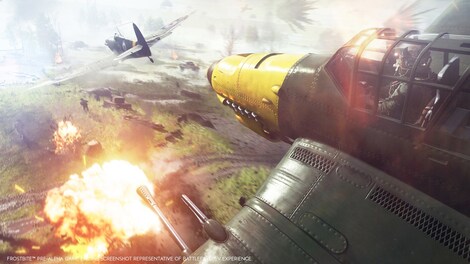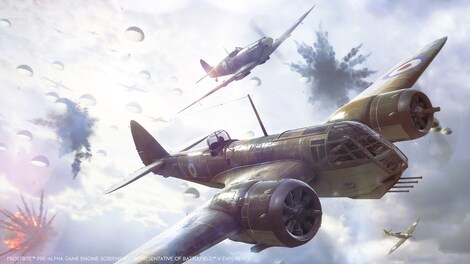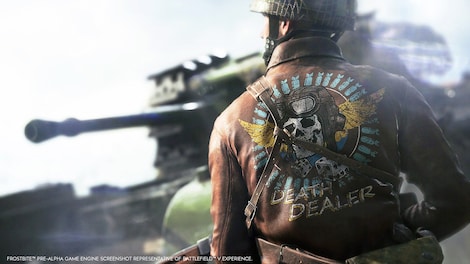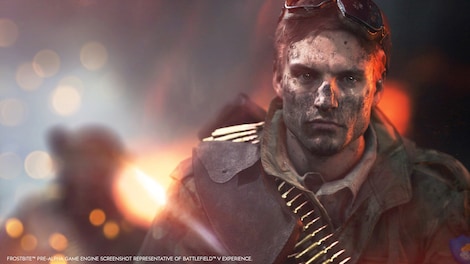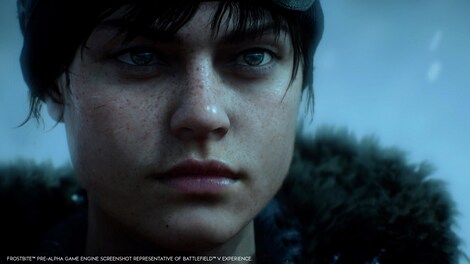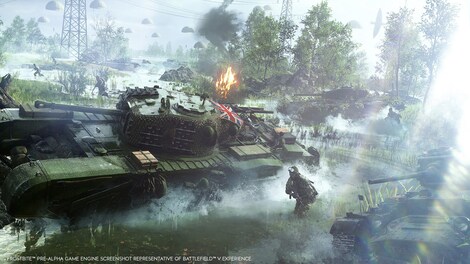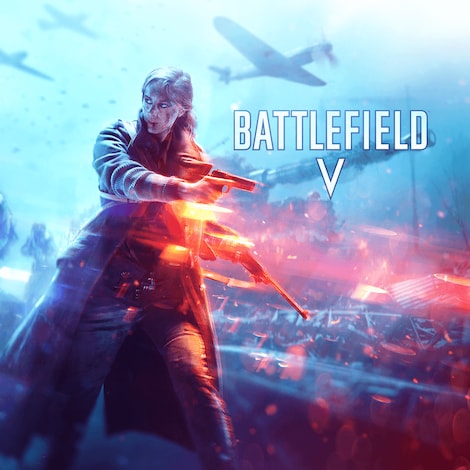 1/16
GLOBAL version
Battlefield V Origin Key GLOBAL
Desarrollado por EA Dice, Battlefield V (BF 5) es la continuación de la clásica franquicia de FPS y un retorno a sus raíces gracias a su enfoque en la Segunda Guerra Mundial. Prepárate para una campaña en solitario convi ...
Buy it in a bundle, pay less: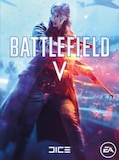 Battlefield V Origin Key GLOBAL
GLOBAL
Offer from: Forestgarden
Free G2A PLUS 1-Month Prepaid Gift Card - GLOBAL key
2.49 EUR
Descripción del producto
Desarrollado por EA Dice, Battlefield V (BF 5) es la continuación de la clásica franquicia de FPS y un retorno a sus raíces gracias a su enfoque en la Segunda Guerra Mundial. Prepárate para una campaña en solitario convincente con los campos de batalla más famosos y para un complejo modo multijugador.
Campañas familiares
Enfocado en gran medida en volver a sus raíces, Battlefield V presenta una campaña individual compleja y diversa que te permite explorar la historia desde diferentes perspectivas. Toma el control de varios protagonistas diferentes y participa en algunas de las batallas más grandes de la historia. La historia de una mujer alemana que lucha en La Resistencia contra la ocupación nazi. Descubre muchas otras historias únicas reunidas en el modo Historias de guerra. Prepárete para los enfrentamientos en el calor abrasador del desierto africano, las montañas noruegas, hostiles y sublimes, así como muchos otros lugares únicos.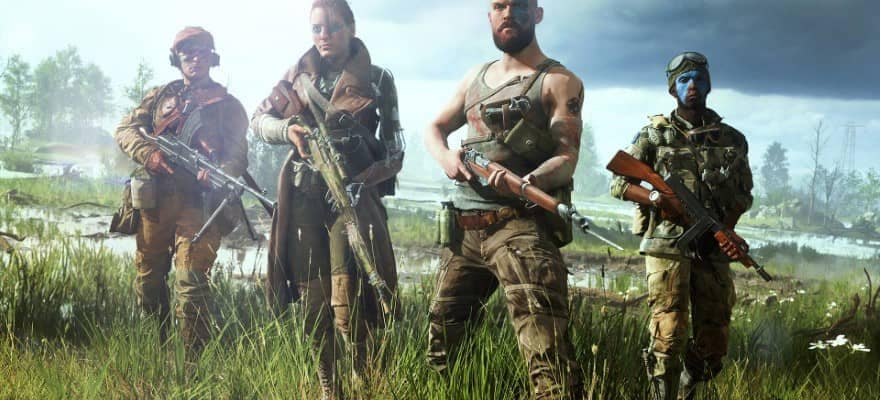 Nuevos modos multijugador
Con Grand Operations como modo líder, Battlefield V presenta un segmento en línea integral. Prepárete para muchos escenarios atractivos que te llevarán a todo el mundo, cada uno de ellos presentando un desafío diferente para enfrentar.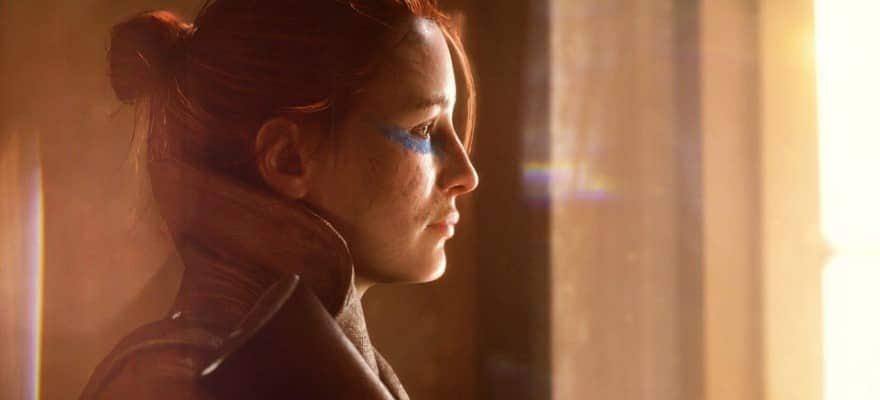 Elige una de las varias clases de soldados que participan en varias operaciones y apoya a tu equipo. Como médico, te centrarás principalmente en ayudar a tus compañeros a sobrevivir en la escaramuza. Si juegas como explorador, informarás a tus compañeros de tropa sobre las posiciones de los enemigos. Explora campos de batalla diseñados de manera realista, como Rotterdam, el norte de Francia o África.
Descubre nuevas posibilidades que te proporcionan tus bases y fortificaciones. Toma decisiones sobre los beneficios que deseas que ofrezcan, como dónde instalar las ametralladoras pesadas y otros equipos útiles. Echa un vistazo a un nuevo sistema de gestión de salud, proporcionando un enfoque más realista. Imitando campañas reales de la guerra, el juego multijugador de Battlefield 5 es un verdadero placer para los fanáticos de los FPS militares.
Fabuloso modo co-op / modo cooperativo
Invita a tus amigos y jugad juntos en el nuevo modo cooperativo atractivo diseñado para cuatro jugadores. Combined Arms te permite personalizar tu personaje gracias a una multitud de opciones cosméticas y armamento.
Una vez que estés listo, forma un equipo, que luego se lanzará en paracaídas hacia el frente de la casa del oponente. Siembra confusión en las filas de los enemigos. ¡Gran entretenimiento para ti y tus amigos!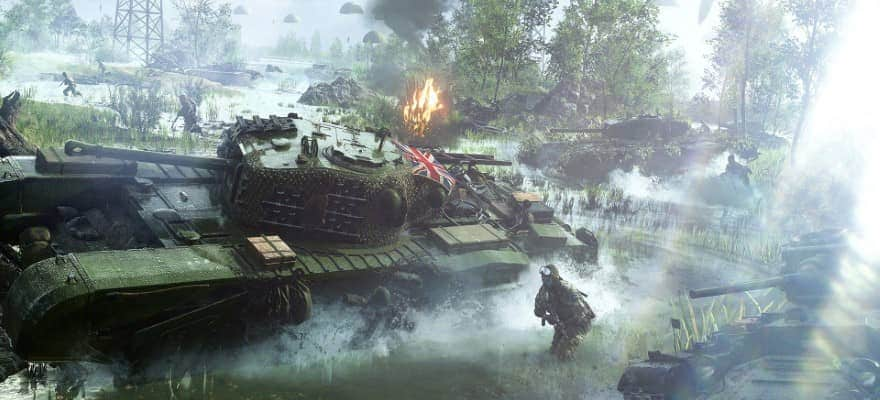 Mecánica mejorada
Disfruta de amplias mejoras en la creación del personaje, incluidas las animaciones de los soldados, tu apariencia, así como los nuevos accesorios. Aprende a usar cada arma y acostúmbrate a tu retroceso único. ¡Los choques nunca han sido tan apasionantes y realistas!
Key features
Múltiples modos de juego, incluida una campaña individual completa con War Stories, así como varios modos de multijugadores, como el famoso Battle Royale, Grand Operations y Tides of War.
Un nuevo modo cooperativo: brazos combinados que permite a los jugadores jugar en grupos de cuatro
Nuevas tácticas y maniobras en el campo de batalla disponibles, que incluyen un nuevo conjunto de movimientos para soldados, así como varias fortificaciones nuevas y herramientas móviles de destrucción.
Release date: 2018-11-20
Requerimientos del sistema
Requerimientos del sistema
Below are the minimum and recommended system specifications for Battlefield V Origin Key GLOBAL. Due to potential programming changes, the minimum system requirements for Battlefield V Origin Key GLOBAL may change over time.
Requisitos mínimos
Processor

AMD FX-6350 / Core i5 6600K

Graphics

AMD Radeon HD 7850 2GB / nVidia GeForce GTX 660 2GB

Memory

8GB RAM

Disk space

50GB available space

System

64-bit Windows 7, Windows 8.1 and Windows 10
Requisitos recomendados
Processor

AMD Ryzen 3 1300X / Intel Core i7 4790

Graphics

NVIDIA GeForce GTX 1060 6GB / AMD Radeon RX 580 8GB

Memory

12GB RAM

Disk space

50GB

System

64-bit Windows 10
Idiomas
Idiomas
UK, DE, ES, FR, IT, PT, CN
Ganar 0.60 EUR cada vez que alguien compra este producto usando su reflink.