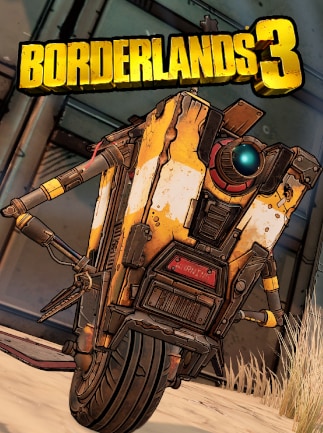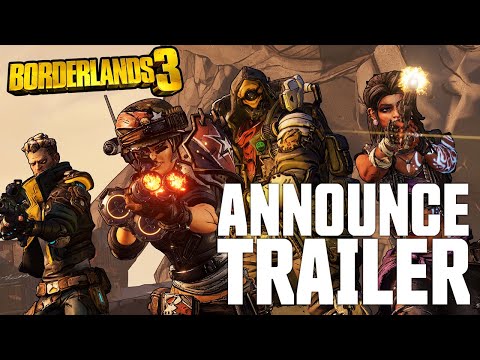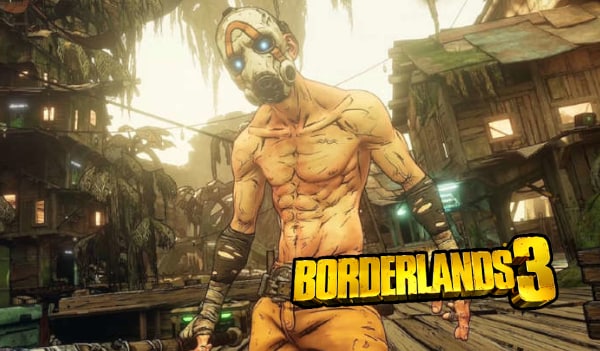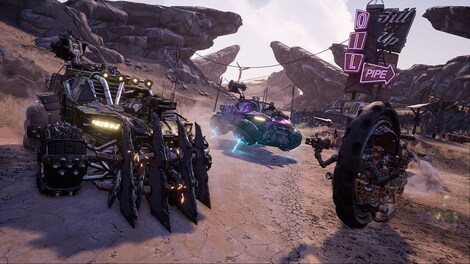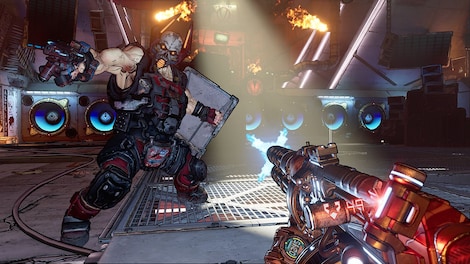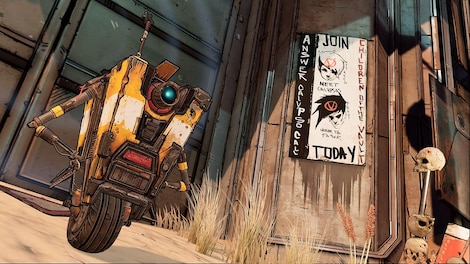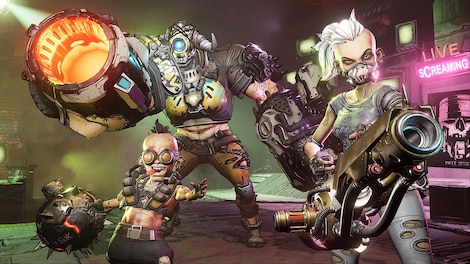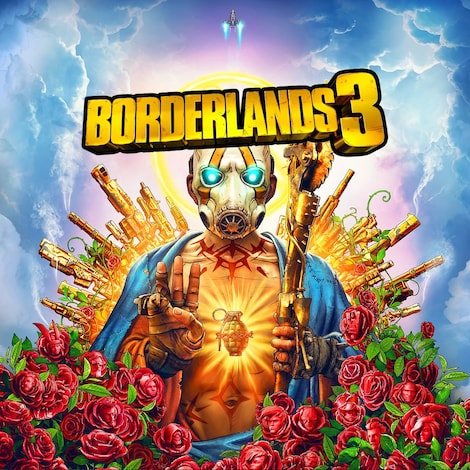 1/8
EUROPE version
Borderlands 3 (Standard Edition) - Epic - Key EUROPE
Borderlands 3 es un juego de disparos cooperativo en primera persona desarrollado por Gearbox Software y publicado por 2K Games. Es la secuela de Borderlands 2 y la cuarta entrega de la serie Borderlands.El juego se cent ...
Selected offer from:
Price
52.79 EUR
59.99 EUR
12%

OFF
What is a Hot Deal?
A great offer when compared to other sites. Get it fast!
Money Back Guarantee
You must be logged in to add products to your wishlist.
Buy it in a bundle, pay less:
Borderlands 3 Standard Edition Epic Games Key EUROPE
Offer from: Stgame
Free G2A PLUS 1 Month
2.49 EUR
Descripción del producto
Borderlands 3 es un juego de disparos cooperativo en primera persona desarrollado por Gearbox Software y publicado por 2K Games. Es la secuela de Borderlands 2 y la cuarta entrega de la serie Borderlands.
El juego se centra en explorar entornos del mundo abierto de Borderlands y matar enemigos con una gran variedad de armas. El juego pone gran énfasis en el saqueo de los adversarios caídos y las cajas repartidas por el mapa para obtener nuevas herramientas de destrucción, así como para ganar puntos de experiencia y subir de nivel a uno de los cuatro personajes jugables con conjuntos de habilidades únicas.
Gameplay
Borderlands 3 (PC) sigue el innovador estilo de juego introducido en entregas anteriores de la saga. El objetivo principal del juego es encontrar armas cada vez más poderosas, completar misiones – algunas de ellas secundarias - así como matar enemigos por tener cierta experiencia y atravesar vastas áreas abiertas del mundo del juego. La serie es conocida por la incorporación del modo cooperativo, donde hasta cuatro jugadores pueden trabajar juntos para avanzar en el juego. El modo cooperativo regresa en Borderlands 3, pero los jugadores que prefieren volar solos pueden hacerlo sin ningún problema.
Vault Hunters se juntan
Al comienzo del juego, los jugadores eligen uno de los cuatro Vault Hunters, cada uno de los cuales posee diferentes conjuntos de habilidades actualizables. Estas incluyen habilidades de acción, que tienen varios usos, desde tratar el daño hasta protegerlo. Las habilidades de acción se pueden aumentar para ser aún más eficientes. A diferencia de sus precuelas, Borderlands 3 incluye tres árboles de habilidades, diferentes para cada personaje, que desarrollan varios conjuntos de habilidades, incluido el daño infligido, la fuerza de la defensa, etc.
Una masa de armas de destrucción masiva
Borderlands 3 y la serie en sí ocupan el primer lugar en tener la mayor cantidad de armas disponibles. Las cuales se dividen en las habituales como son pistolas, revólveres, rifles de asalto, escopetas, rifles de francotirador, varios lanzadores, etc., que, a su vez, se dividen aún más por rareza. Pero la gran cantidad de diferentes combinaciones y variantes de municiones, más los efectos elementales asignados a un arma, hacen que luchar en Borderlands 3 sea una experiencia totalmente única. Baste decir que la cantidad de herramientas de destrucción disponibles llega a decenas de millones. Envuelve tu cabeza alrededor de ese número, ¿por qué no?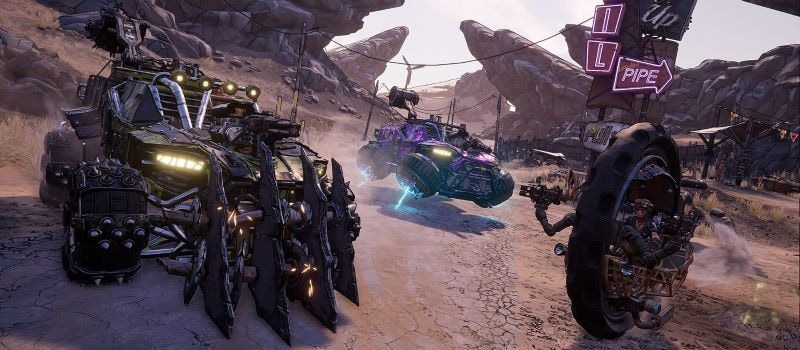 Oye, ¿eso estaba aquí antes?
Borderlands 3 presenta varias mecánicas nuevas para el sistema de juego ya explosivo. El primero de estos nuevos cambios es deslizante. Se agrega a las capacidades de movimiento de los personajes al darles la oportunidad de agacharse rápidamente detrás de la cobertura cuando están bajo fuego pesado o escabullirse fácilmente sobre enemigos desprevenidos. Otra nueva mecánica es la escalada. Los jugadores ahora pueden saltar a las repisas y levantarse ganando terreno más alto para llover fuego sobre sus oponentes.
Varias de las mecánicas hacen su regreso en Borderlands 3. El movimiento "buttslam" introducido en la Pre-Secuela, ahora bajo el nombre de "Groundpound", permite al jugador golpear contra el suelo y causar daños serios a los oponentes cercanos. Combinado con la escalada, proporciona nuevas formas de usar el medio ambiente contra los adversarios.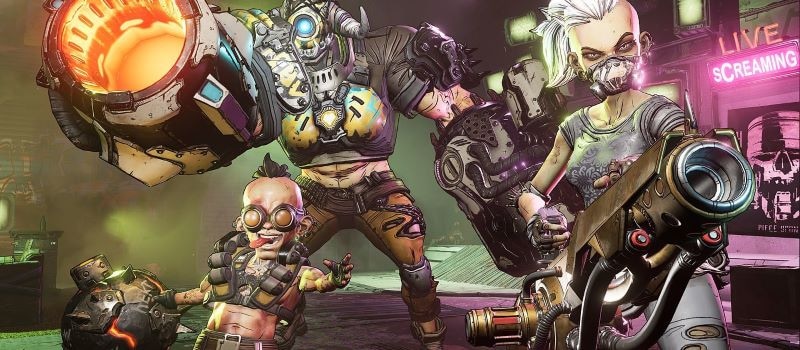 Resumen de historia
La historia de Borderlands 3 comienza poco después de los eventos presentados en el spin-off de la serie, "The Tales of the Borderlands". El juego presenta un nuevo par de antagonistas, Troy y Tyreen Calypso. El dúo diabólico descubrió que los Vaults, fortalezas misteriosas que guardan tesoros increíbles, existen más allá del planeta Pandora. Liderando su facción de los "Children of theVault", Troy y Tyreen se pusieron en camino para encontrarlos. Lilith, una de las sirenas y ex protagonista de Borderlands, reclutas nuevos cazadores de Vaults para evitar que los calypsos ganen la riqueza de la extra-pandora Vaults.
Recepción
Los críticos estaban llenos de elogios por esta nueva entrega de la serie Borderlands. Se elogiaron a la serie por mantener sus armas durante tanto tiempo e introducir solo cambios cosméticos mientras se mantiene la misma mecánica de juego central. Los cambios alabados por los críticos incluyeron mecánica refinada y motor gráfico, nuevos personajes jugables con habilidades únicas, así como un sistema de movimiento mejorado, con énfasis en la exploración vertical. En general, las críticas estaban llenas de expectación por el nuevo miembro de la familia Borderlands.
Key features
Llega a las estrellas en el nuevo capítulo de la historia de la serie Borderlands
Júntate con amigos o ve solo para explorar los nuevos mundos y los tesoros que se esconden
Dispara y saquea eligiendo entre una gran variedad de herramientas viejas y nuevas
Cuatro nuevos personajes disponibles con acciones únicas y habilidades actualizables
El nuevo sistema de árbol de habilidades te permitirá desarrollar tu Vault Hunter de formas completamente nuevas
NOTE: This product is not offered to buyers from Germany and cannot be purchased by them.

Release date: 2019-09-13
Requerimientos del sistema
Requerimientos del sistema
Below are the minimum and recommended system specifications for Borderlands 3 (Standard Edition) - Epic - Key EUROPE. Due to potential programming changes, the minimum system requirements for Borderlands 3 (Standard Edition) - Epic - Key EUROPE may change over time.
Requisitos mínimos
Processor

AMD FX-8350 / Intel Core i5-3570

Graphics

AMD Radeon HD 7970 / Nvidia GeForce GTX 680 2GB

Memory

6 GB

Disk space

75 GB

System

Windows 7/8/10
Requisitos recomendados
Processor

AMD 5 2600 / Intel Core i7-4770

Graphics

AMD Radeon RX 590 / Nvidia GeForce GTX 1060 6GB

Memory

16 GB

Disk space

75 GB

System

Windows 7/8/10
Idiomas
Idiomas
UK, FR, IT, DE, ES, JP, KR, CN
Ganar 1.32 EUR cada vez que alguien compra este producto usando su reflink.