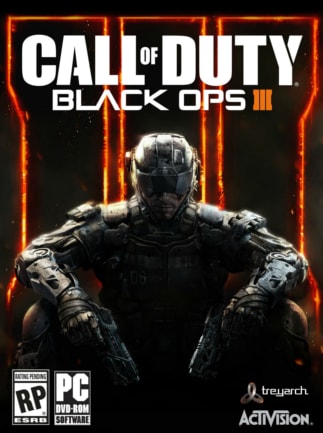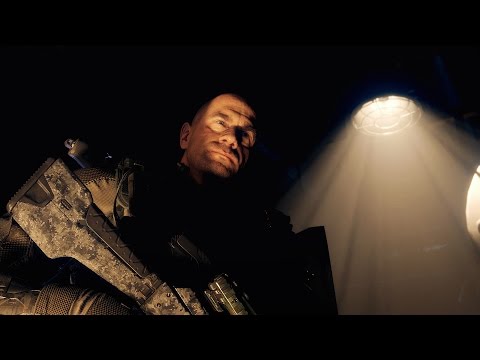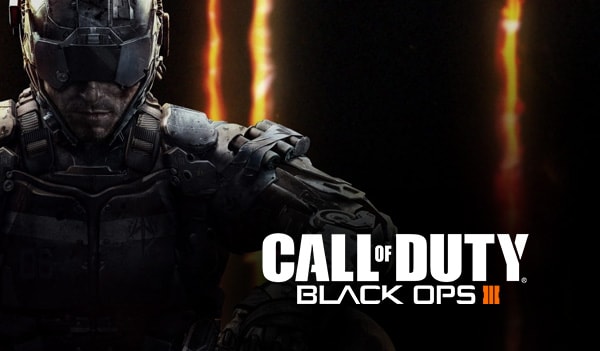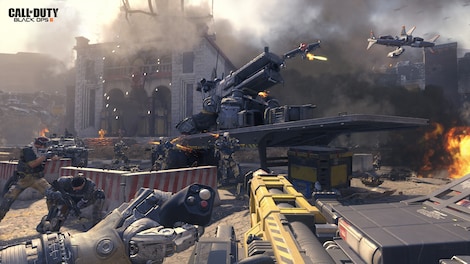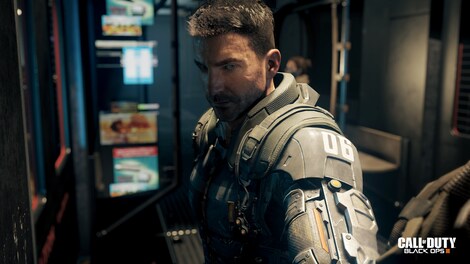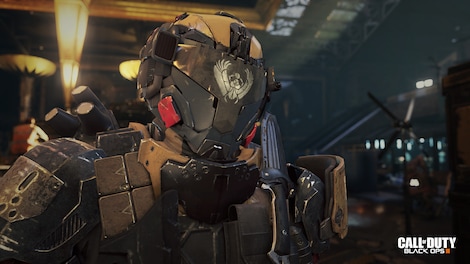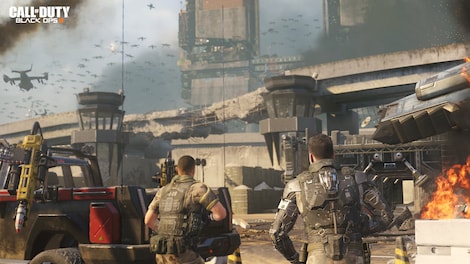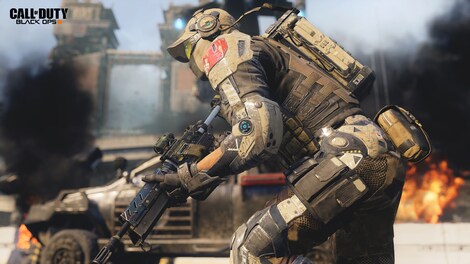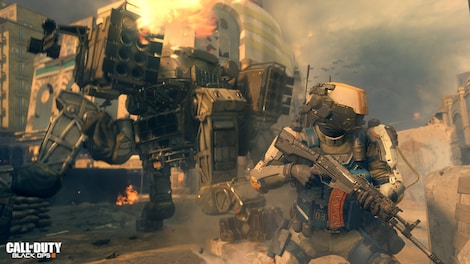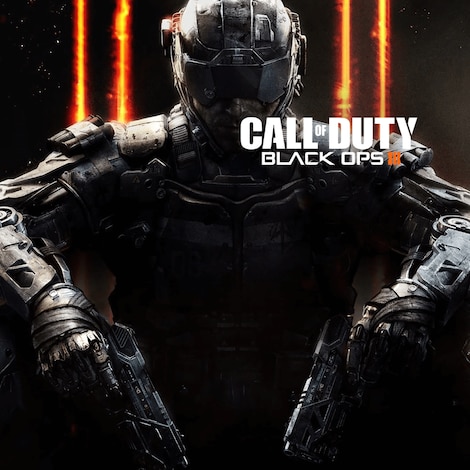 1/11
GLOBAL version
Call of Duty: Black Ops III Steam Key GLOBAL
Call of Duty: Black Ops 3 es la tercera entrega de la serie Black Ops, desarrollada por Treyarch que forma parte de la franquicia más vendida de videojuegos de disparos en primera persona. Viaja al futuro, concretamente ...
Selected offer from:
Price
28.09 EUR
59.99 EUR
53%

OFF
What is a Hot Deal?
A great offer when compared to other sites. Get it fast!
Money Back Guarantee
You must be logged in to add products to your wishlist.
Descripción del producto
Call of Duty: Black Ops 3 es la tercera entrega de la serie Black Ops, desarrollada por Treyarch que forma parte de la franquicia más vendida de videojuegos de disparos en primera persona. Viaja al futuro, concretamente al año 2065, 40 años después de los acontecimientos de Black Ops II. Entra en un mundo de mejoras cibernéticas, catastrófico cambio climático y relaciones internacionales inestables.Call of Duty Black Ops III es un impresionante espectáculo que aprovecha al máximo los beneficios de su configuración y la tecnología actual.
Ciber-soldado
Black Ops 3 se apresura en facilitarte el acceso a la mayor caja de herramientas que ningún juego anterior de Call of Duty le haya brindado a sus jugadores. Las mejoras cibernéticas que dispone tu personaje le permiten (a él o a ella, tú eliges) tener bajo control el campo de batalla en formas nunca vistas en esta franquicia.Fortaleza mejorada, ruptura de la potencia del enemigo, potentes ataques y mucho más te esperan en tres rangos de mejora distintos: Marcial, Control y Caos.Toma el control de los drones del enemigo, libera un mortífero enjambre de nanobots o simplemente ábrete paso a través de cajas robóticas. Todo esto es posible con el nuevo cuerpo de tu personaje.
Zombies noir
Entra en la experiencia cooperativa con el modo multijuego actuando como un cuarteto de personajes con pasados problemáticos y futuros inciertos. Hasta cuatro jugadores pueden formar equipos haciendo uso de equipamientos gradualmente mejorados para luchar contra las hordas aparentemente infinitas de zombis en descomposición.Un insólito grupo compuesto por un mago, un boxeador, un policía y una bailarina de burlesque se enfrentan a una amenaza en Morg, una ciudad ficticia. Jeff Goldblum y Ron Perlman se encargan respectivamente del doblaje de las voces del boxeador y el mago, lo que viene a ser un deleite por poder jugar y escucharles al mismo tiempo.Así que reúne a varios amigos y descubre los misterios que se desvelan al colocar a estos cuatro personajes en el mismo lugar y en el momento adecuado.
Nuevo multijugador
El sistema Pick 10 ha sido recuperado de versiones anteriores de Black Ops, pero esta vez de forma mejorada, mediante el lanzamiento de 9 diferentes especialistas. Cada uno cuenta con un arma única o una habilidad especial. Crea equipamientos profundamente especializados con Pick 10 y dales más vida eligiendo un arma o poder especial.Tú serás quien decida cómo será tu rango, y no el juego.
Movimientos mejorados
Tanto en el modo de jugador único como en el modo multijugador podrás disfrutar de una movilidad mejorada, gracias a los avances cibernéticos y a los paquetes de propulsión del tamaño de una mochila que permiten a tu personaje realizar saltos dobles y correr por la pared.Con esta agilidad, puedes sorprender a tus enemigos con ataques desde cualquier dirección, así como salir fácilmente de las peleas. Salta, corre y deslízate hacia la victoria sin perder el control de tus armas. Enfréntate con tus enemigos en un espacio tridimensional y en mapas excelentemente elaborados.
Key features
CoD: BO3 es un intenso videojuego de disparos en primera persona ambientado en el año 2065. Con la caja de herramientas llena de mejoras cibernéticas y el diseño de enemigos basados tanto en humanos como en robots, Black Ops 3 destaca entre otros juegos de la serie por sus características futuristas.
Características de Call of Duty: Black Ops 3
Zombis – el modo de juego de lucha contra la horda zombi de Black Ops 3, es un viaje elegante y entretenido a la década de 1940, mejorado gracias al trabajo de doblaje de Ron Perlman y Jeff Goldblum.
Espectáculo visual – Black Ops 3 está lleno de impresionantes escenarios y eventos dinámicos que alegran la vista.
Habilidades cibernéticas – tu personaje puede realizar increíbles hazañas y aprovecharse de las ventajas que la ingeniería de la ciencia ficción puede aportar al combate de infantería.
Paquetes de propulsión y carreras por las paredes – Call of Duty: Black Ops 3 incrementa los movimientos de tus personajes, permitiéndoles que se muevan en un espacio 3D con una elegante letalidad.
Call of Duty: Black Ops III para la plataforma Steam es un producto digital. No incluye caja física.
Warning! This product is region-locked and CAN'T be activated in the following countries: Japan, United Arab Emirates, Saudi Arabia, Qatar, Kuwait, Bahrain, Oman, Iraq, Syrian Arab Republic, Yemen, Egypt, Lebanon.

Release date: 2015-11-05
Requerimientos del sistema
Requerimientos del sistema
Below are the minimum and recommended system specifications for Call of Duty: Black Ops III Steam Key GLOBAL. Due to potential programming changes, the minimum system requirements for Call of Duty: Black Ops III Steam Key GLOBAL may change over time.
Requisitos mínimos
Processor

Intel Core i3-530 2.93 GHz / AMD Phenom II X4 810 2.60 GHz

Graphics

1 GB VRAM - NVIDIA GeForce GTX 470 / ATI Radeon HD 6970

Memory

6 GB RAM

System

Windows 7 / Windows 8 / Windows 8.1

Other

64-Bit OS
Age restrictions
Age restrictions



Este producto contiene elementos de



Ganar 0.70 EUR cada vez que alguien compra este producto usando su reflink.