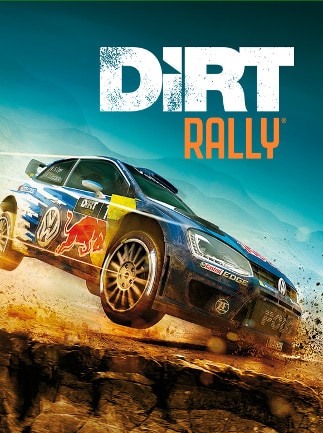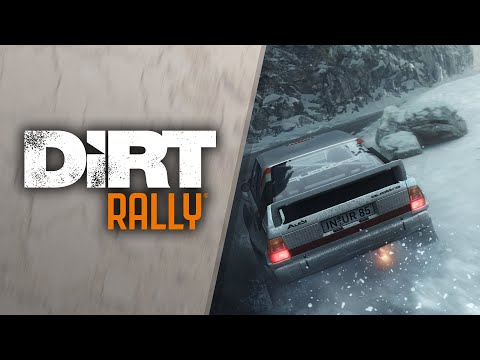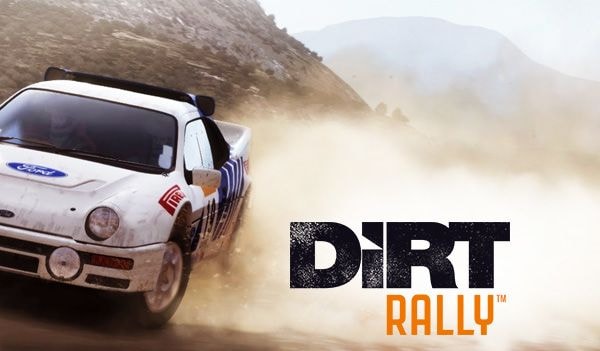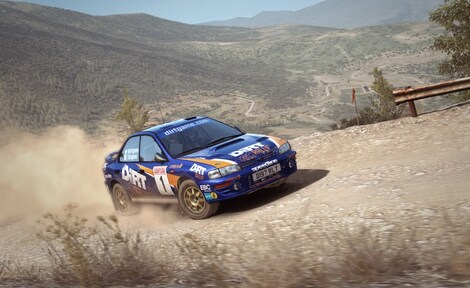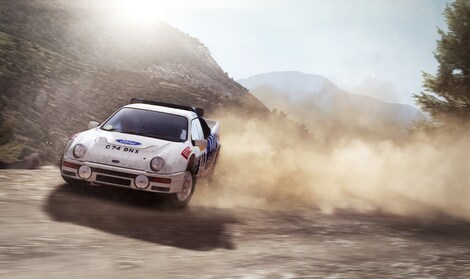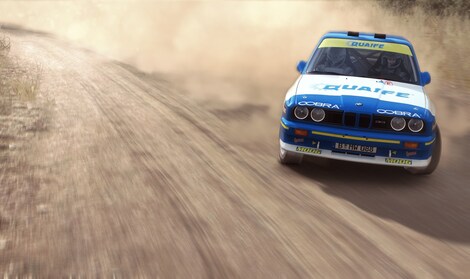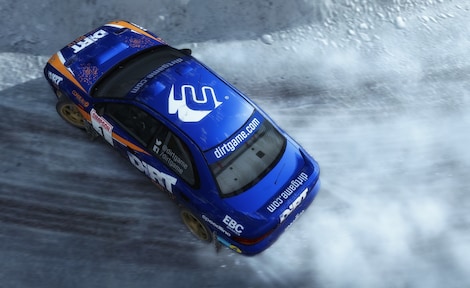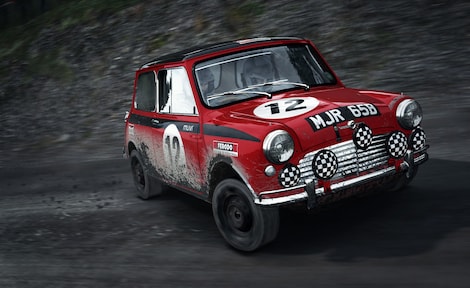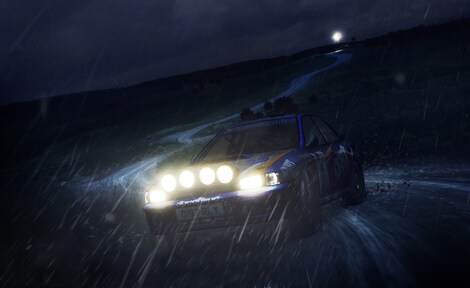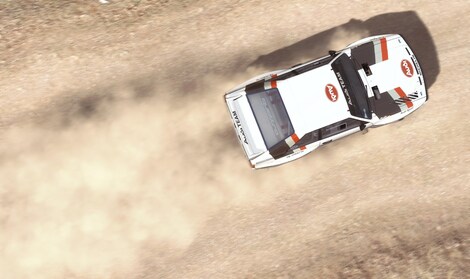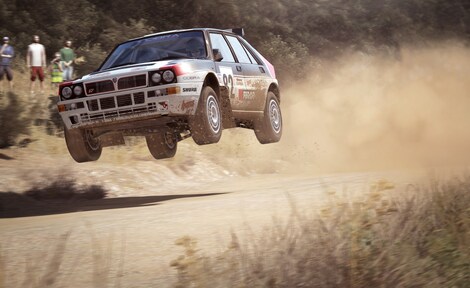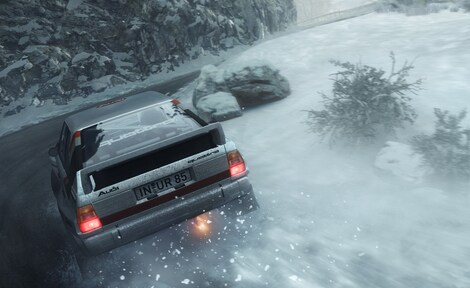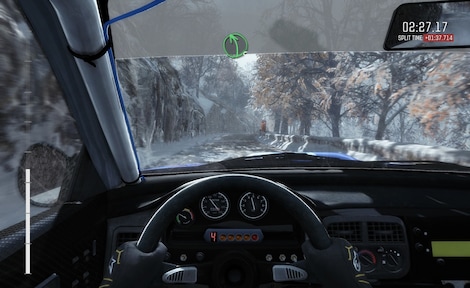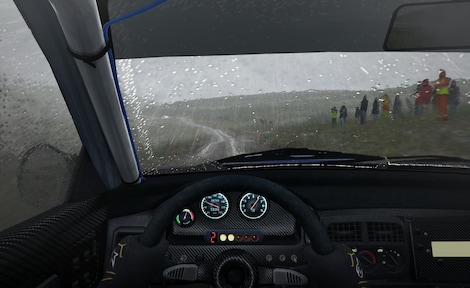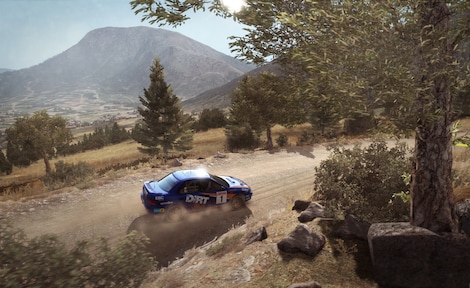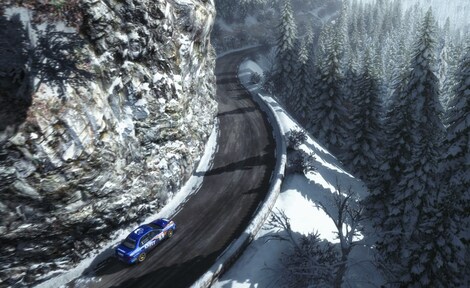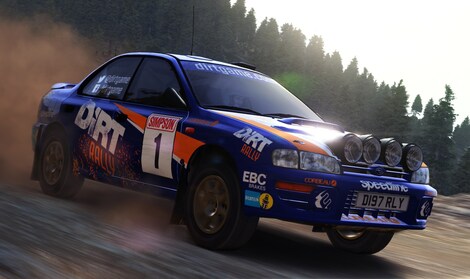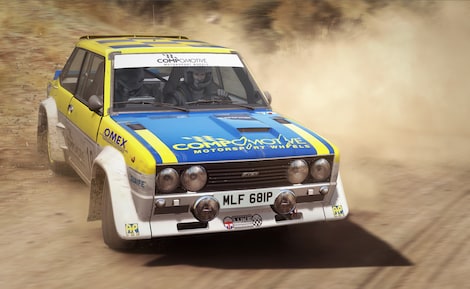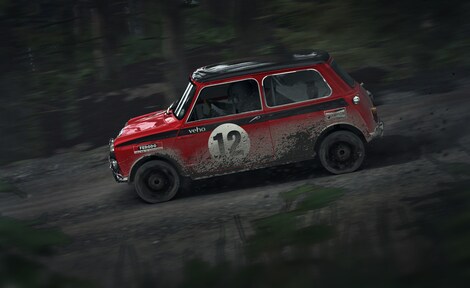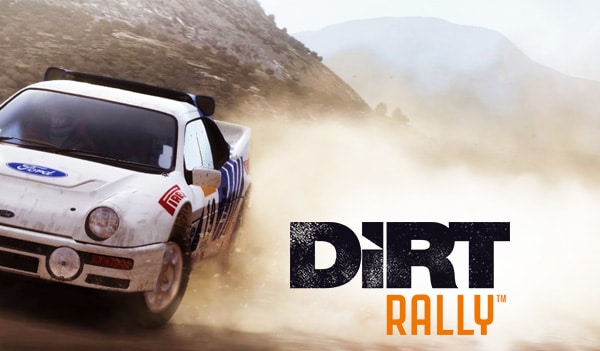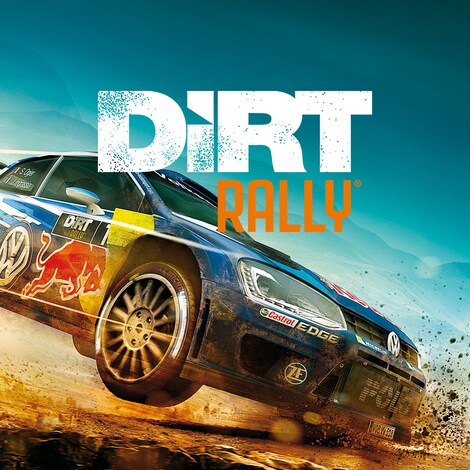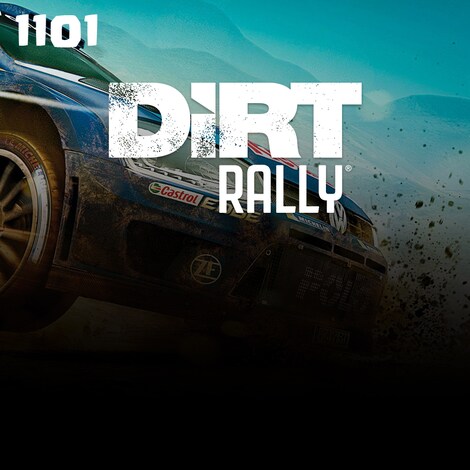 1/23
GLOBAL version
DiRT Rally Steam Key GLOBAL
Bienvenido a DiRT Rally - un mundo nuevo de DiRT. Una expresión pura de rally, el culmen de las carreras de coches todoterreno y empieza ahora, con actualizaciones gratuitas disponibles desde la fecha de lanzamiento.DiRT ...
Buy it in a bundle, pay less: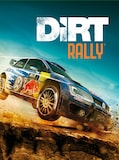 DiRT Rally Steam Key GLOBAL
GLOBAL
Offer from: Media_game
Free G2A PLUS 1 Month
2.49 EUR
Descripción del producto
Bienvenido a DiRT Rally - un mundo nuevo de DiRT. Una expresión pura de rally, el culmen de las carreras de coches todoterreno y empieza ahora, con actualizaciones gratuitas disponibles desde la fecha de lanzamiento.DiRT Rally (PC) captura la esencia de lo que hace al rally tan único – la sensación de mantener el control de tus emociones mientras te lanzas por caminos ondulantes y peligrosos a una velocidad vertiginosa, procurando sacar todo de tu coche y sabiendo que un accidente podría afectar irreparablemente tu tiempo de etapa. Es una prueba definitiva de tus habilidades de conductor y es lo último en jugabilidad de alto riesgo y elevado premio.Cada etapa te pondrá a prueba de manera diferente, ya que sentirás distintos agarres en superficies diversas y adaptarás tu estilo de conducción a un rango de climas diferentes. Como el coche sufre desgaste, tendrás que informar de algún daño mecánico a tu atento equipo técnico, que hará todo lo posible para mantenerte competitivo con reparaciones limitadas en los descansos entre las etapas. Como las etapas están enlazadas, cada rally se convierte en una prueba de habilidades y concentración similar al maratón. Confías en tu copiloto y en tus propias capacidades de reacción para seguir siendo competitivo y perseguir esa carrera perfecta e inolvidable.
Key features
DiRT RALLY Y LA COMUNIDAD: La comunidad es el copiloto de Rally DiRT y sus opiniones ayudan a remodelar la evolución de experiencia del juego. El grupo requiere de las opiniones de los jugadores que se unen a DiRT Rally y comienzan su singladura. Estas opiniones ayudarán a proporcionar información vital para perfeccionar DiRT Rally.
EXPERIMENTA 10 NUEVAS Y GRANDES LOCALIZACIONES RALLY SACADAS DEL MUNDO REAL: DiRT Rally PC ofrece seis grandes ambientes para el modo Rally, tres para Rallycross y el especial Hillclimb de Pikes Peak. Están divididos en un total de 74 etapas desafiantes. Conduce durante el día – en condiciones secas, nubladas, soleadas, brumosas, húmedas, lluviosas y con nieve – y después prueba conducir por la noche, para sentir una experiencia muy diferente e intensa que desafiará a la élite. Los etapas disponibles incluyen:
Powys, Gales – Lodo, etapas de grava húmeda y en zonas arboladas muchas veces bajo la lluvia durante el día y la noche.
Monte Carlo, Mónaco – Carreteras estrechas, tortuosas y peligrosas cubiertas con nieve y hielo que serpentean por los Alpes. La nieve y la niebla afectan a la visibilidad de día y de noche.
Argolis, Grecia – Barridas polvorientas de grava que afectan incluso a los coches más fuertes del rally bajo el calor intenso del Mediterráneo a plena luz del día, o bien por la noche.
46 COCHES, MÁS DE 15 CLASES NUEVAS Y CLÁSICAS PARA CONDUCIR AHORA: En el Rally se trata de disponer del coche adecuado y DiRT Rally te proporcionará una multitud de coches adecuados. DiRT Rally ofrece 46 coches divididos en 6 tipos de carrera.
NUEVO MODELO DE CONDUCCIÓN: La simulación física para DIRT Rally ha sido completamente reconstruida para captar adecuadamente la sensación de correr por superficies cambiantes donde sientes el derrape de las ruedas, generando una sensación completamente nueva.
CAMPEONATOS RALLY, RALLY ASYNC & EVENTOS DE RALLY PERSONALIZADOS: Enfréntate en una sola etapa y aprende las comunicaciones en los eventos de Rally Personalizados, compite contra los cada vez más habilidosos oponentes en Rally Seasons o ponte a prueba frente a toda la comunidad de jugadores en los retos de Rally Async.
GESTIÓN DE GRUPO: Contrata un grupo de hasta cuatro ingenieros para que trabajen en tu vehículo entre las etapas. Estúdialo a fondo y contrátalos teniendo en cuenta la duración de su contrato, las expectativas salariales y el conocimiento que puedan ofrecer respecto a las actualizaciones de tu vehículo. Sigue renovando los contratos de ingenieros y serás capaz de proporcionarles ventajas que facilitarán una actualización más rápida de los vehículos.
ACTUALIZACIONES: A medida que conduzcas un vehículo durante eventos, tus ingenieros se irán familiarizando más con él y buscarán algunas actualizaciones que podrán desbloquear la potencia total del coche. Gracias al complejo sistema de actualización de DiRT Rally se podrán realizar mejoras significativas en el manejo del coche y de su rendimiento para que siga siendo competitivo.
TUNING: En el juego DiRT se facilita el sistema más complejo de ajuste jamás presentado, DiRT Rally permite a los jugadores ajustar sus coches basándose en las condiciones del tiempo, del estado del propio coche y mucho más para que puedan ajustar su configuración y conseguir que el coche se acople a tu estilo de conducción.
DAÑOS & REPARACIONES: Las carreras todoterreno son duras e implacables; las competiciones provocan desgaste en el vehículo, tal y como se refleja en el sistema de daños mecánicos de DiRT Rally. Afortunadamente, el daño puede repararse contratando a Ingenieros para que trabajen entre etapas en el Área de Servicios. Al igual que en los juegos de Colin McRae Rally, hay una cantidad limitada de tiempo para reparar coches entre las etapas.
ASISTENCIA BASADA EN FÍSICA: Ser rápido se trata de habilidades, no de velocidad pura y dura. Si bien DiRT Rally PC permite a los jugadores experimentar coches en su forma más pura, también ofrece una selección de asistentes del mundo real, parecidos a los que aparecen en las carreras y vehículos de carrera. El control de tracción trabaja para minimizar el giro de las ruedas, el ABS incrementa tu capacidad de frenado al evitar que las ruedas se bloqueen y el Control de Estabilidad evita que tu coche gire excesivamente en las esquinas.
DiRT Rally (PC) for Steam
platform is a digital product – no box included. The
price
applies to a digital version of the product.
Release date: 2015-12-07
Requerimientos del sistema
Requerimientos del sistema
Below are the minimum and recommended system specifications for DiRT Rally Steam Key GLOBAL. Due to potential programming changes, the minimum system requirements for DiRT Rally Steam Key GLOBAL may change over time.
Requisitos mínimos
Processor

AMD Athlon x2 Dual Core / Intel Core 2 Duo Processor 2.4Ghz

Graphics

MD HD5450 / Nvidia GT430 / Intel HD4000

Memory

4 GB RAM

Disk space

35 GB

System

Windows Vista
Requisitos recomendados
Processor

AMD FX-8150 / Intel Core i5 4670K

Graphics

AMD R9 290 / Nvidia GTX780

Memory

8 GB RAM

Disk space

35 GB

System

Windows 7 64Bit
Ganar 0.03 EUR cada vez que alguien compra este producto usando su reflink.