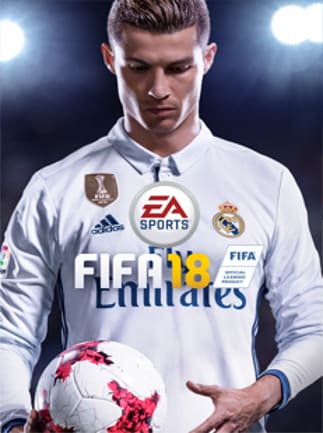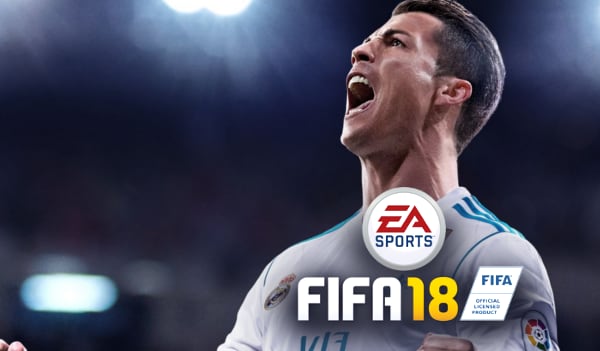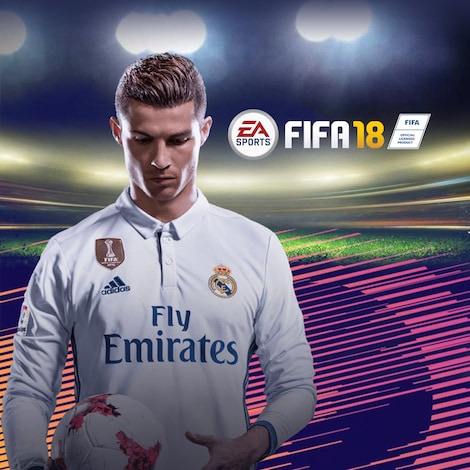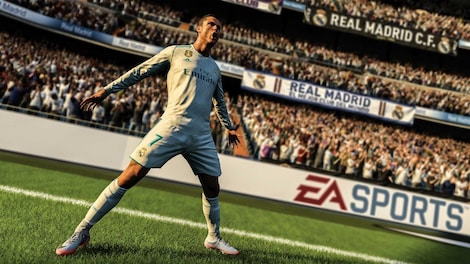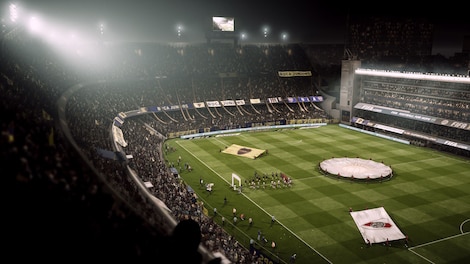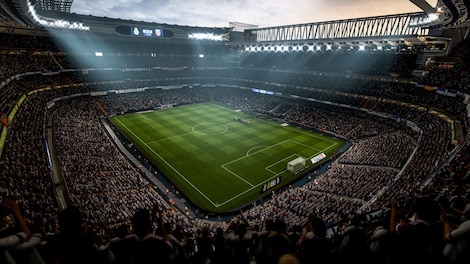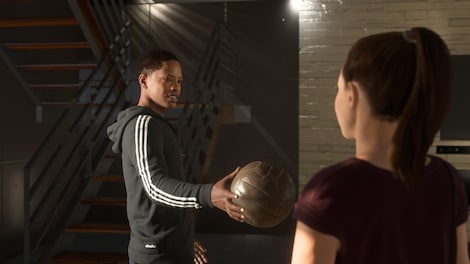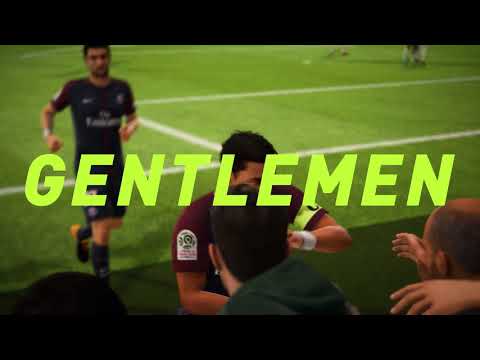 1/8
GLOBAL version
FIFA 18 Origin Key GLOBAL
El clásico simulador de larga duración de fútbol ha vuelto para quedarse una temporada más. FIFA 18 trae animaciones mejores, una excelente física, un juego refinado y el modo del Camino (The Journey) desarrollado. Convi ...
Selected offer from:
Price
10.06 EUR
19.99 EUR
49%

OFF
Money Back Guarantee
You must be logged in to add products to your wishlist.
Ofertas: 19
Ofertas con envío inmediato

Up to 24h delivery offers
Descripción del producto
El clásico simulador de larga duración de fútbol ha vuelto para quedarse una temporada más. FIFA 18 trae animaciones mejores, una excelente física, un juego refinado y el modo del Camino (The Journey) desarrollado. Conviértete en la nueva leyenda de fútbol, guía a tu equipo hacia la copa y haz que tus fans se vuelvan locos con tus maravillosos goles.
El camino: Hunter vuelve
El modo historia de FIFA 17 vuelve y el personaje que tú has guiado continua su carrera. Lleva a Alex Hunter al extranjero y observa cómo recorre su camino hacia el salón de la fama. Las decisiones que tomas, importan más que antes y te permiten ajustar el viaje de Hunter. Ahora también podrás personalizar la apariencia de Alex, gracias a una selección de los mejores cortes de pelo, tatuajes y mucho más destinados a jugadores de fútbol.Esta no es la Premier League inglesa, esta vez apuntas incluso más alto.
Gráficos detallados y nítidos
FIFA 2018 utiliza el motor Frostbite al máximo de su capacidad, proporcionando a los usuarios del juego una experiencia parecida a la vida real. Los estadios han sido representados meticulosamente, fielmente recreados más allá del campo de juego. Los espectadores ahora son más variados, animados y reaccionan mejor a tus acciones. Observa cómo corren y festejan con entusiasmo mientras metes un gol fantástico.Los jugadores parecen incluso más cercanos a la vida que antes con características faciales perfectamente recreadas al igual que sus formas de correr. ¡FIFA avanza mucho más en la presentación de una mejor calidad de imágenes!
Animaciones excelentes
Tus jugadores reaccionan de manera muy real frente a un número elevado de situaciones gracias a una galería de animaciones ampliada y mejorada. Un dribling mejorado hará que tus oponentes se queden estupefactos con un excelente juego de piernas. Si así lo prefieres podrás recibir la pelota en una posición más defensiva. Gracias a los ajustes de animación fotograma a fotograma podrás adaptar tus acciones sobre la marcha.Debido a los seis nuevos arquetipos, no verás a un jugador alto corriendo y driblando de la misma manera que lo hace un jugador bajo. ¡Las mejoras están por todas partes!
IA desarrollada
No hay ningún "YO" en el "equipo" y la IA de FIFA 2018 lo refleja en el juego. Ahora los jugadores, controlados por el ordenador, no actúan como unos lobos solitarios sino que tienen en cuenta su situación en el campo y la presencia de otros compañeros de juego, por tanto deciden el curso de sus acciones.¡Ahora jugar contra la IA será más desafiante que antes, ya no juegas contra 11 jugadores individuales, sino contra el equipo entero!
Mejoras en calidad de vida
¿Estás cansado de tener que elegir sustituciones con menús difíciles de manejar? ¡FIFA 18 te permitirá elegirlos cuando quieras, siempre y cuando la pelota esté fuera de banda, tan solo presionando un botón! ¿Te gusta meter goles espectaculares en cada momento? Ahora podrás hacerlo, ¡los tiros largos son terriblemente efectivos y tan satisfactorios cómo cabría esperar! Un balance perfecto entre realismo y diversión.
Key features
FIFA 18 (PC) es una nueva entrega de la reconocida franquicia de simulación de fútbol. El juego proporciona una gran selección de mejoras para acercar al jugador a la vida real sin que haya que sacrificar la diversión. ¡Si te gustan los simuladores de fútbol, FIFA 18 es uno de los juegos imprescindibles que debes tener en tu biblioteca!
Características de FIFA 18
Juega como leyendas del fútbol – conviértete en Cristiano Ronaldo, Il Fenomeno y otros, cada uno de ellos presentándose con movimientos únicos y características faciales de comportamiento muy realista.
Continua la historia de Alex Hunter – el Camino de FIFA 17 vuelve y lleva a Hunter al extranjero, permitiéndote personalizar su apariencia conforme a tus preferencias
IA de jugador desarrollada – ya sea por tu parte o la de otros, ¡los jugadores con IA ahora piensan antes en el equipo que en sí mismos!
Animaciones mejoradas – reacciona más rápido frente a lo que ocurre a tu alrededor y disfruta de una selección más amplia de acciones que podrás emprender gracias a una enorme galería de animaciones.
Montón de gente realista – ¡los espectadores ahora son más variados, reaccionan con más energía a tus acciones e incluso podrás interactuar con ellos siempre que quieras!
FIFA 18 (PC) for Origin 
platform is a digital product – no box included. The 
price 
applies to a digital version of the product.
Note: Remember that you will receive your
key
no later than upon
game release day.
Release date: 2017-09-29
Requerimientos del sistema
Requerimientos del sistema
Below are the minimum and recommended system specifications for FIFA 18 Origin Key GLOBAL. Due to potential programming changes, the minimum system requirements for FIFA 18 Origin Key GLOBAL may change over time.
Requisitos mínimos
Processor

Intel Core i3-2100 @ 3.1GHz / AMD Phenom II X4 965 @ 3.4 GHz

Graphics

NVIDIA GTX 460 or AMD Radeon R7 260

Memory

8 GB

Disk space

50 GB

System

Windows 7 64Bit

Other

DirectX 12
Requisitos recomendados
Processor

Intel i3 6300T / AMD FX-4350

Graphics

NVIDIA GeForce GTX 670 or AMD Radeon R9 270X

Memory

8 GB

Disk space

50 GB

System

Windows 10 64Bit
Ganar 0.25 EUR cada vez que alguien compra este producto usando su reflink.