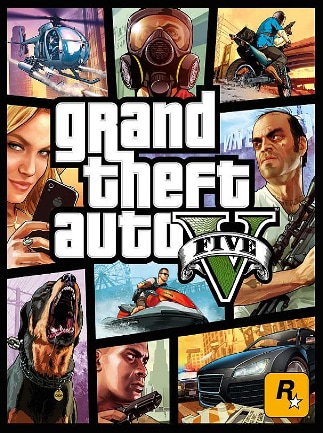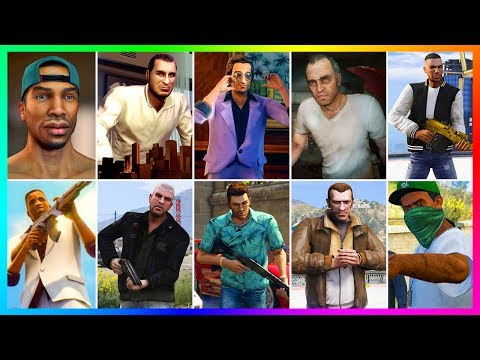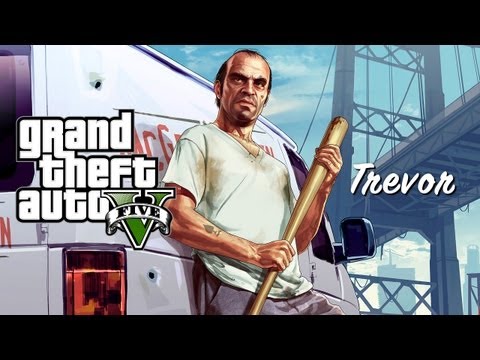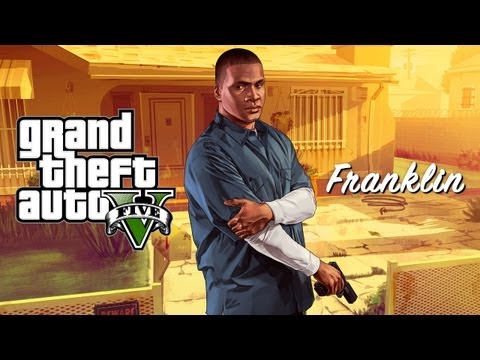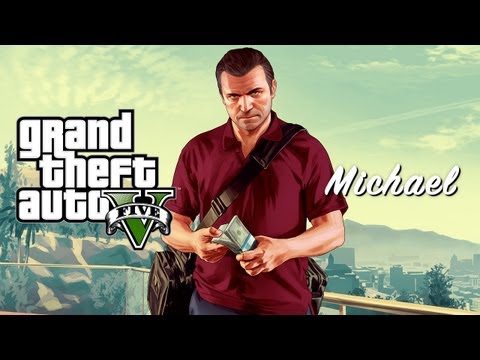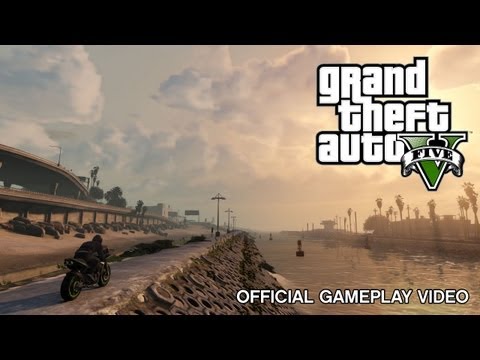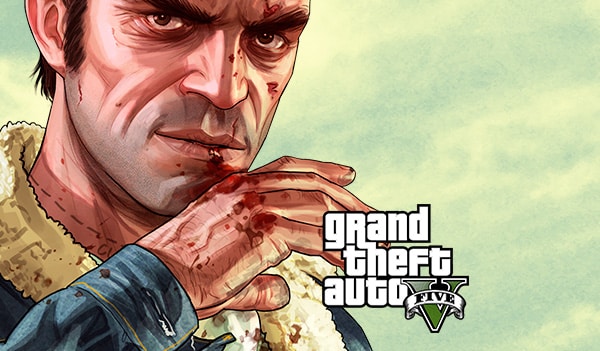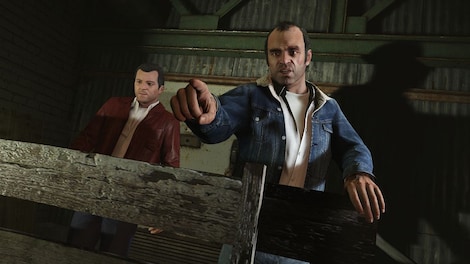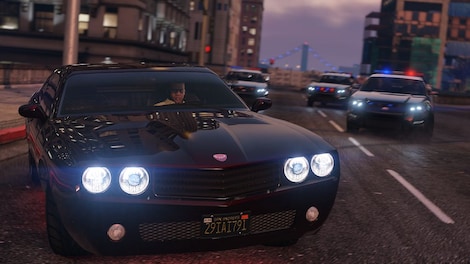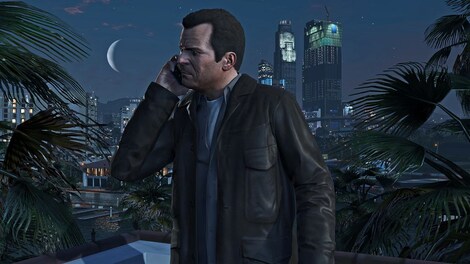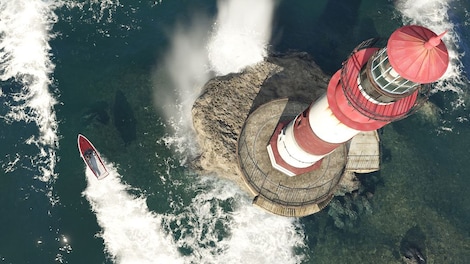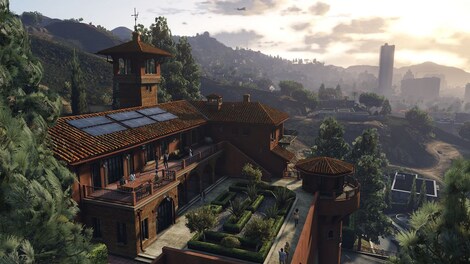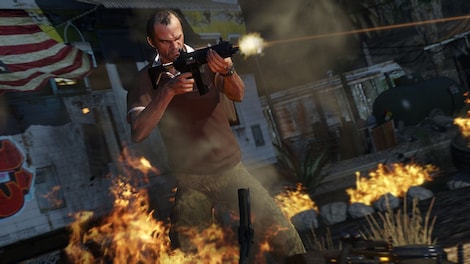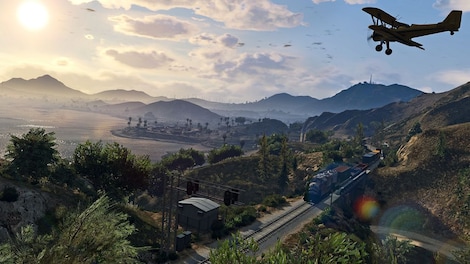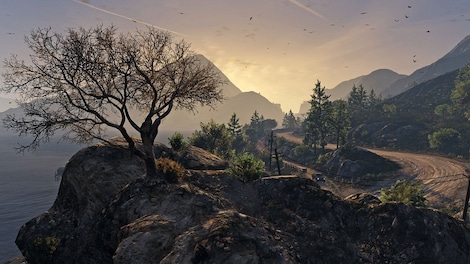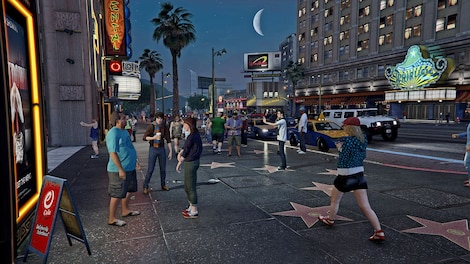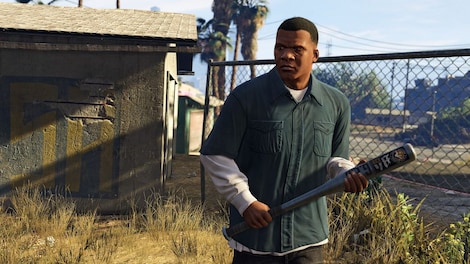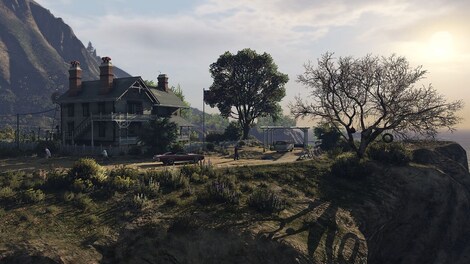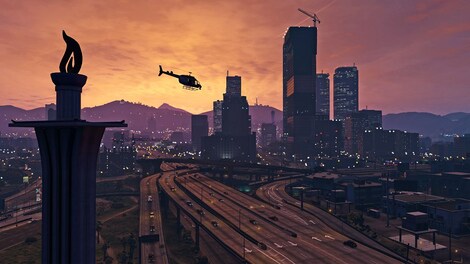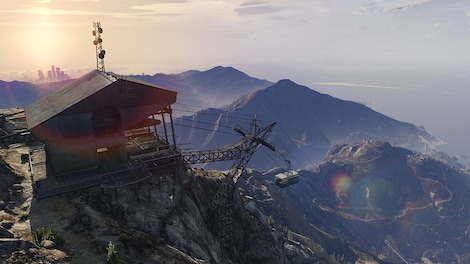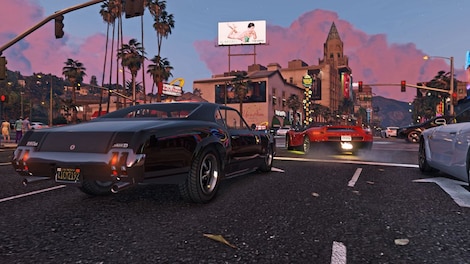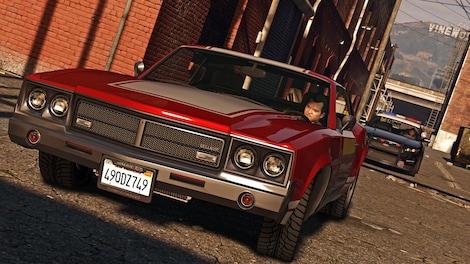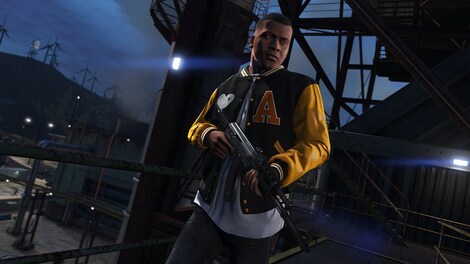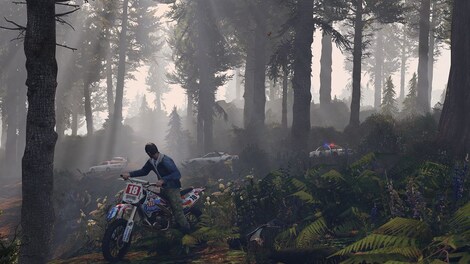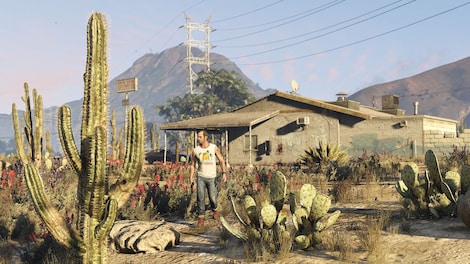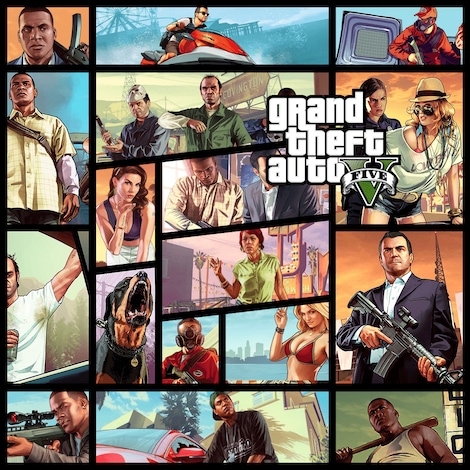 1/26
GLOBAL version
Grand Theft Auto V Rockstar Key GLOBAL
Bienvenido de nuevo al soleado estado de San Andreas, donde surgen oportunidades y la gente cae. La serie Grand Theft Auto vuelve a visitar a San Andreas en el formato de triple A por primera vez desde el GTA: San Andrea ...
Selected offer from:
Price
12.92 EUR
29.99 EUR
56%

OFF
Money Back Guarantee
You must be logged in to add products to your wishlist.
Ofertas: 38
Ofertas con envío inmediato

Up to 24h delivery offers
Descripción del producto
Bienvenido de nuevo al soleado estado de San Andreas, donde surgen oportunidades y la gente cae. La serie Grand Theft Auto vuelve a visitar a San Andreas en el formato de triple A por primera vez desde el GTA: San Andreas. Entre en los zapatos de tres protagonistas con diferentes historias y motivaciones, conectados por sus esfuerzos para ganar dinero a través de los robos a un banco, el robo de automóviles, y ... ¿el mercado de valores? Adéntrate en el mundo de Grand Theft Auto V completamente carnoso y bellamente diseñado, avanza por la ciudad y las áreas circundantes. Ve por ti mismo lo que causó las críticas entusiastas.
Key features
Un juego de tres criminales
A diferencia de los protagonistas del pasado, GTA 5 presenta tres diferentes antihéroes, el trastornado, el roto y el decidido, todos ellos forman un equipo que se ha propuesto hacer del estado de San Andreas su lugar de recreo.Conoce a Michael, un hombre de familia que vive en una lujosa mansión con su esposa e hijos. El problema es que está aburrido, vive bajo el programa de protección de testigos, su esposa lo engaña, sus hijos no son un consuelo, y la única forma de salir de la crisis de la mediana edad es volver a lo único que le hacía sentir vivo: una intensa vida de crimen con aliados inciertos.Choca esos cinco Franklin, un chico del barrio. Franklin solo quiere salir del destructivo estilo de vida pandillero y criminal ganando un buen dinero como recobrador uniéndose a Michael y a un psicópata trastornado en una serie de robos. Es el más joven de los tres, pero nada incompetente, Franklin hará lo que sea necesario para no tener que dar palo al agua en un futuro.Ojo con Trevor. Solía volar alto en el ejército, ahora suele estar más volado que una cometa, es un viejo amigo de Michael o eso dice la historia. Violento y mentalmente inestable, encaja perfectamente con un ladrón y un joven que quiere salir del juego. Es el piloto elegido por el equipo y el tipo a quien recurrir en caso de tiroteo, justo lo necesario para este tipo de trabajo. Trevor es el mejor tipo de GTA V para montar jaleo.Sé testigo de sus interacciones en la exquisita narrativa de Rockstar.
Mundo completamente encarnizado
La versión de Grand Theft Auto 5 para PC cuenta con gráficos muy mejorados, admite resoluciones 4KUHD, configuraciones libremente modificables y velocidades de cuadros desbloqueados, yendo a 60 fotogramas por segundo y más. El cielo es el límite, y GTA 5 puede renderizarlo perfectamente en magnitudes que ningún video llega a reflejar completamente.La atención de Rockstar por los detalles se refleja en todas las localizaciones con un diseño temático muy creíble, desde holgazanes pandilleros hasta redadas policiales pasando por desórdenes públicos. El jugador puede participar en actividades que van más allá de la historia principal. Si te gustan los golfistas, hay un minijuego de golf al que puedes jugar. Si quieres ver un cortometraje, enciende tu TV en el juego o visita un cine. Y éstas son solo dos de las innumerables cosas que puedes disfrutar cuando te alejas del camino marcado y exploras las posibilidades que se esconden en los alrededores de Los Santos y los condados colindantes.Viaja a través de Los Santos, una sátira cariñosa de Los Ángeles, con todas sus peculiaridades, errores y estereotipos de los que GTA V (PC) se burla desvergonzadamente. O abandona los límites urbanos y viaja al cercano condado de Blaine con sus desiertos, bosques y montañas, especialmente el famoso monumento al Monte Chiliad.Donde quiera que vayas, habrá más secretos esperándote para que los descubras. El mundo entero es tu patio de recreo.
Juega con otros en GTA Online
Si la experiencia de jugador único no es suficiente, poco después de la fecha de lanzamiento de la versión básica del juego, Rockstar ha agregado un modo de GTA Online consistente y variado.Entra en Deathmatch y demuestra tu punto con una potencia de fuego superior y un juego de armas sin igual. Las carreras te harán viajar, navegar y volar contra otros jugadores para determinar quién es la mejor persona para escapadas rápidas con cualquier vehículo que esté a disposición. ¿O tal vez planear un robo con un puñado de amigos a modo de golpe coordinado, donde tus habilidades de planificación y liderazgo decidirán tu éxito?Para aquellos que siempre quisieron una versión de sandbox multijugador con la experiencia de un solo jugador, siempre existe el Modo Libre que admite hasta 30 jugadores, que pueden dedicarse a sus asuntos o intentar arruinar los de otra persona de una manera genuinamente GTA.Así que crea tu avatar único y accede a los modos de juego Online de GTA V. Hay suficientes variaciones para que cualquiera pueda elegir su veneno favorito.
Captura tu juego y crea la mejor película de crimen de todos los tiempos
Grand Theft Auto V (PC) ofrece a sus jugadores un sólido conjunto de herramientas para hacer películas, permitiéndoles controlar los ángulos de las cámaras, las transiciones de escenas e incluso más para convertir los tiroteos más mundanos y los destrozos en el ayuntamiento en algo digno de que pase a la historia. Aún más, si lo deseas te sientas en la silla del Director para escoger y elegir actores de la amplia galería de modelos, la hora del día o el clima, o incluso controlar las propias leyes de la realidad para escapar de las garras de la gravedad. GTA 5 (PC) proporciona las herramientas necesarias para crear una nueva superproducción de verano y las ofrece a los jugadores para que las usen.
Progreso transferible y el modo Perspectiva en Primera Persona
Si jugaste GTA V en consolas, el lanzamiento de PC te ofrece la oportunidad de transferir sin problemas tu progreso a tu PC y disfrutar de todo lo que la versión para PC ofrece sin perder nada de lo que hayas conquistado en otra parte.Experimenta los gráficos mejorados para PC de GTA V en el modo Perspectiva en Primera Persona, con animaciones para todo lo que necesitas, desde el manejo del volante hasta el uso de teléfonos móviles de los personajes. El modo FPP, perspectiva en primera persona en sus siglas en inglés, es una forma completamente nueva de experimentar Grand Theft Auto V.Así que compra el juego ahora y únete a los chanchullos del trío de delincuentes en modo de un solo jugador, o haz que tu nombre se escuche en los modos multijugador. Elijas lo que elijas, GTA V está preparado para proporcionarte muchos momentos memorables.
Personaliza tu experiencia de juego con modificaciones
GTA 5 tiene un motor lo suficientemente flexible como para soportar contenidos creados por los seguidores, desde revisiones gráficas hasta nuevos personajes, armas, actividades y muchos, muchos más. Las modificaciones están ahí para hacer que el juego sea fresco, incluso después de encontrar todos los secretos y completar todas las actividades.
Warning! This product (GTA 5) is for Rockstar Game Launcher (Rockstar Social Club)
, it CANNOT be activated and played on
Steam platform.
If you wish to purchase a version that is compatible with Steam platform, please follow 
GTA 5 STEAM LINK.
In order to activate
GTA V
code, please refer to
THIS INSTRUCTIONThis product works only on PC.
Release date: 2015-04-14
Requerimientos del sistema
Requerimientos del sistema
Below are the minimum and recommended system specifications for Grand Theft Auto V Rockstar Key GLOBAL. Due to potential programming changes, the minimum system requirements for Grand Theft Auto V Rockstar Key GLOBAL may change over time.
Requisitos mínimos
Processor

2.40 GHz - Intel Core 2 Quad Q6600 / 2.5 GHz - AMD Phenom 9850

Graphics

1 GB VRAM - NVIDIA GeForce 9800 GT / AMD Radeon HD 4870

Memory

4 GB RAM

Disk space

65 GB HD

System

64 Bit OS - Windows 8.1 / Windows 8 / Windows 7 SP 1 / Windows Vista SP 2

Other

64 Bit OS
Requisitos recomendados
Processor

3.2 GHz - Intel Core i5 3470 / 4 GHz - AMD X8 FX-8350

Graphics

2 GB VRAM - NVIDIA GeForce GTX 660 / AMD Radeon HD7870

Memory

8 GB RAM

Disk space

65 GB HD

System

64 Bit OS - Windows 8.1 / Windows 8 / Windows 7 SP 1
Idiomas
Idiomas
CN, DE, ES, FR, IT, JP, KR, PL, RU, UK
Ganar 0.32 EUR cada vez que alguien compra este producto usando su reflink.