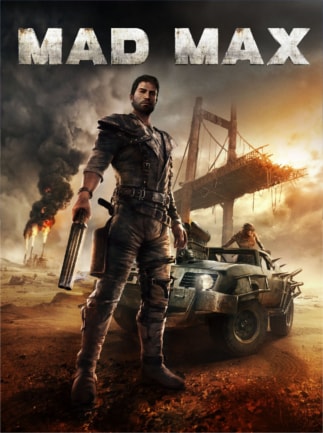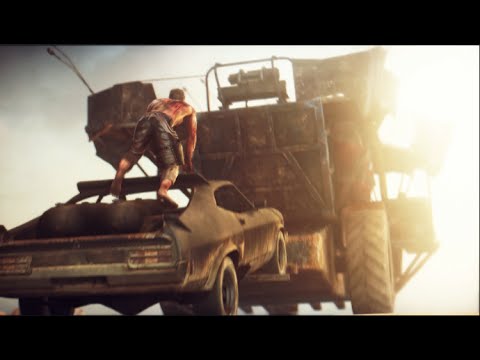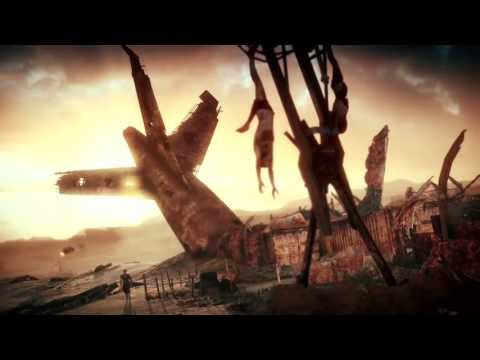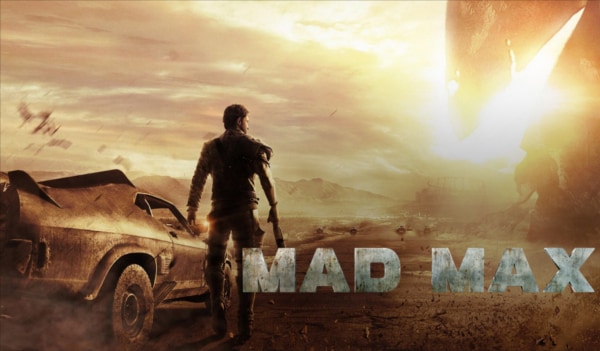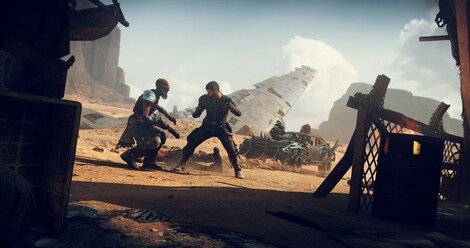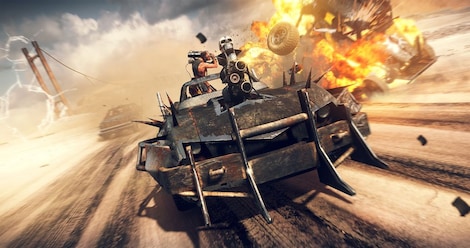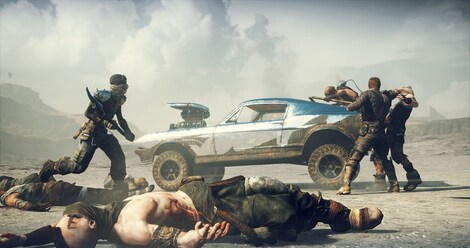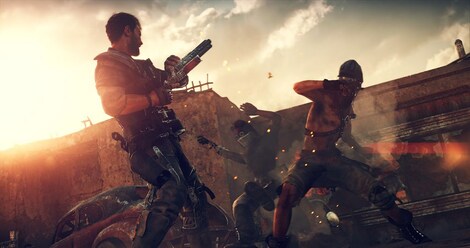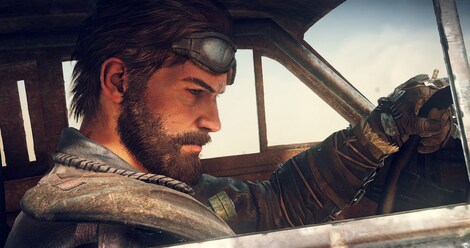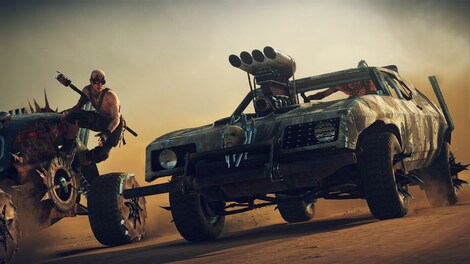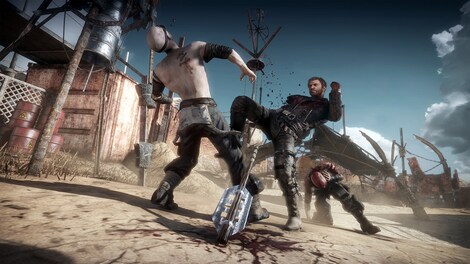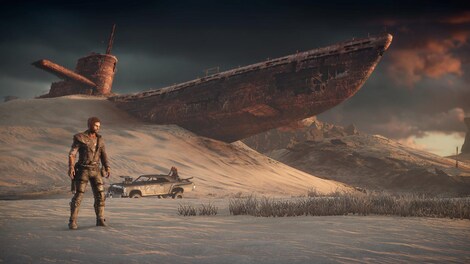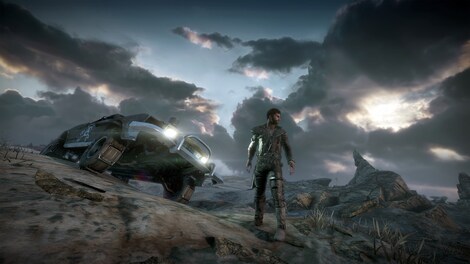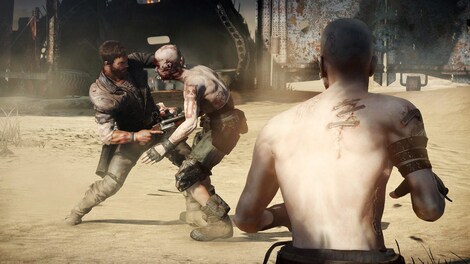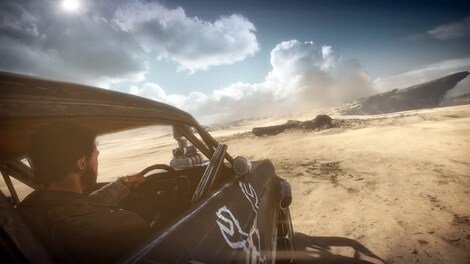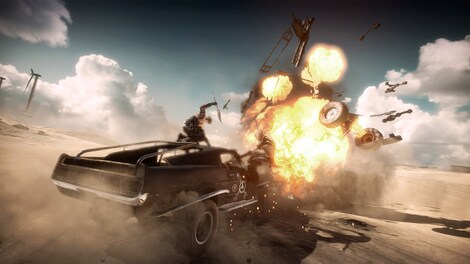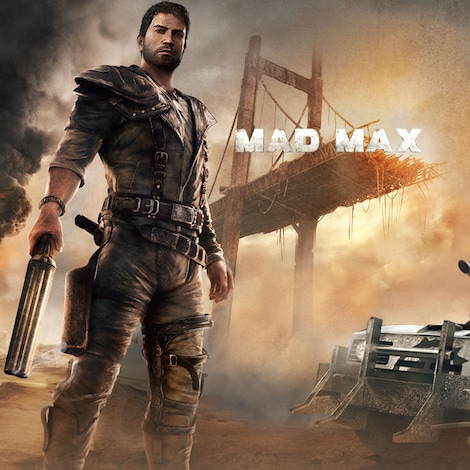 1/17
GLOBAL version
Mad Max Steam Key GLOBAL
Max Rockatansky no tiene una vida fácil, pero nadie lo tiene en los páramos que quedan tras una guerra nuclear. Mad Max es un intenso, duro y brutal viaje de venganza y una relativa tranquilidad mental. Un pendenciero en ...
Buy it in a bundle, pay less: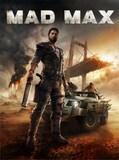 Mad Max Steam Key GLOBAL
GLOBAL
Offer from: Gamingimperium
Free G2A PLUS 1 Month
2.49 EUR
Ofertas: 33
Ofertas con envío inmediato

Up to 24h delivery offers
Descripción del producto
Max Rockatansky no tiene una vida fácil, pero nadie lo tiene en los páramos que quedan tras una guerra nuclear. Mad Max es un intenso, duro y brutal viaje de venganza y una relativa tranquilidad mental. Un pendenciero en tercera persona con una sólida progresión de ambos, el hombre y su fiel auto, Magnum Opus. ¿Harás frente a los páramos sin ley devastados por bandidos y destructivas tormentas de arena?
Extenso y hermoso páramo
El páramo de Mad Max (PC) es un mar seco, con naufragios e infraestructura naval diseminadas por todas partes. Dirígete a un enorme petrolero reacondicionado para un garaje, ayuda a la gente a que ocupe ilegalmente un antiguo faro e investiga las grietas que quedaron atrás cuando el mar se evaporó. ¡Y todo está abierto para que puedas explorar!A pesar de la dureza del entorno, los amaneceres y puestas de sol dibujan el escenario en colores intensos, convirtiéndolo en una de las imágenes más pintorescas de páramos post-apocalípticos recreados en el juego.
Intenso combate de coches
No sería un juego Mad Max en condiciones sin las emocionantes persecuciones de autos, ¡y todo esto lo cumple! Arrastra a los conductores enemigos de sus asientos con un arpón, dispara los tanques de combustible que están a la vista con tu escopeta, golpéalos con toda la fuerza del arado instalado delante del coche y mucho más. Las escenas de persecución a alta velocidad y el combate vehicular son la verdadera carne de la jugabilidad de Mad Max, y convertirse en un guerrero de la carretera es un gozo, rico en explosiones y con frecuencia sangriento.
Pelea brutal
Max no tiene tiempo para movimientos elegantes. Cuando sale de su auto, lanza golpes poderosos, patadas paralizantes e impresionantes peleas. Agrégale algunos shivs anticuados y rompe extremidades y Max se convierte en el tipo de oponente que sus enemigos no están preparados para enfrentarse.Participa en un combate dinámico usando combos cuidadosamente planificados, devastadores contraataques y matando enemigos con sus propias armas. Solo ten cuidado: Max puede repartir más de lo que puede manejar, ¡y morirá fácilmente si no estás atento!
Sabotage e infiltración
Derribar bases de bandidos de cualquier manera. Disuadir a sus observadores, detonar tanques de combustible o tuberías, eliminar a los pregoneros, derribar las puertas y desactivar los lanzallamas. Cada base es un rompecabezas y la solución es la destrucción y el asesinato premeditados.¿Y la mejor parte? Cuando eliminas a los bandidos, ¡puedes cosechar los beneficios del lugar!
Progresión solida
Recoge chatarra en tus viajes para actualizar el inventario de Max y el Magnum Opus. Crea chaquetas de cuero, bolsos y nudillos metálicos de moda con llaves y destornilladores. Coloca clavos en tu automóvil para evitar abordajes, eleva las llantas para destrozar los neumáticos de los vehículos enemigos e instala varios motores V6 y V8. Éstas son solo algunas de las opciones de actualización, y puedes elegir cuáles deseas activar en cada momento. Pero ten cuidado: todas las actualizaciones de automóviles tienen un inconveniente. ¡No se puede tener una armadura pesada y una aceleración de primera clase!
Key features
Ponte al volante de tu Magnum Opus y lucha por la supervivencia en un páramo post-apocalíptico. Lucha contra los bandidos, ayuda a los asentamientos, véngate y aumenta tu leyenda. ¡Max Rockatansky está tan loco como siempre!
Características de Mad Max
Combate brutal – Max no se equivoca, cuando golpea, la gente muere. Movimientos de boxeo brutales, forcejeos y shivs hacen de Max un luchador brutal e inquietantemente pragmático.
Búsqueda de la visión – profundiza en la psique de Max en un sistema de progresión de talentos basado en la historia. Descubre lo que hace que Max funcione.
Asombrosas vistas – un gigantesco petrolero descansando en una enorme duna, un solitario faro sin mar que lo bañe, un vibrante cielo y tierra. Mad Max es uno de los eriales post–apocalípticos más hermosos.
Guerra vehicular – tu auto es tu arma. Arranca los vehículos enemigos pieza por pieza, embístelos con tu arado o corta sus llantas con ruedas blindadas. Conviértete en el mejor guerrero.
Personalización – elige una pintura para Magnum Opus, elige la apariencia de Max y coloca adornos crueles en el capó de tu automóvil.
Warning! Mad Max is region locked and CAN NOT be activated and played in Japan.
Mad Max (PC) for Steam platform is a digital product – no box included. The price applies to a digital version of the product.

Release date: 2015-09-01
Requerimientos del sistema
Requerimientos del sistema
Below are the minimum and recommended system specifications for Mad Max Steam Key GLOBAL. Due to potential programming changes, the minimum system requirements for Mad Max Steam Key GLOBAL may change over time.
Requisitos mínimos
Processor

3.2 GHz - Intel Core i5-650 / 3.4 GHz - Phenom II X4 965

Graphics

2 GB VRAM

Memory

6 GB RAM

Disk space

32 GB

System

Windows Vista / 7 / 8 (64-Bit)

Other

DirectX:11
Requisitos recomendados
Processor

3.4 GHz - Intel Core i7-3770 / 4.0 GHz - AMD FX-8350

Graphics

3 GB VRAM

Memory

32 GB

Disk space

8 GB RAM

System

Windows Vista / 7 / 8.1 (64-Bit)
Idiomas
Idiomas
BR, DE, ES, FR, IT, JP, PL, PT, RU, UK
Ganar 0.11 EUR cada vez que alguien compra este producto usando su reflink.