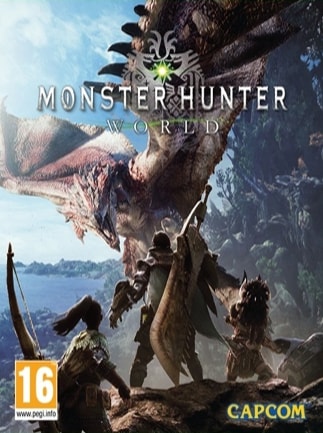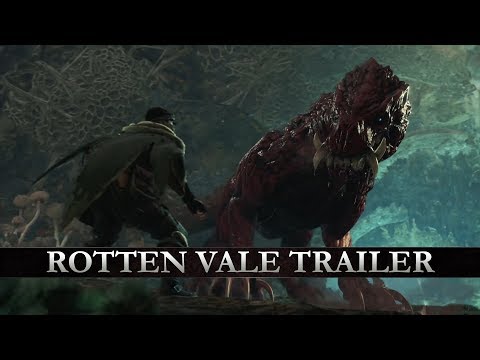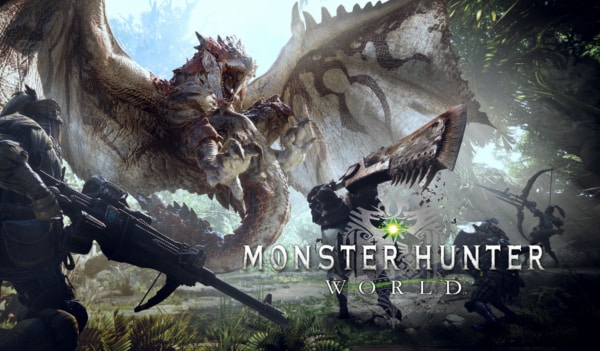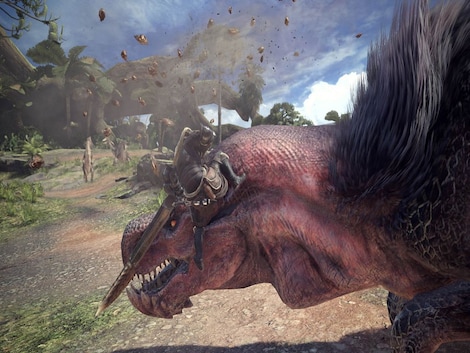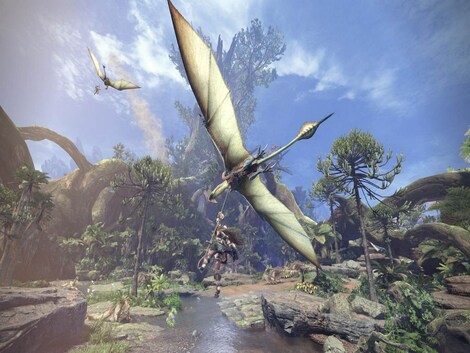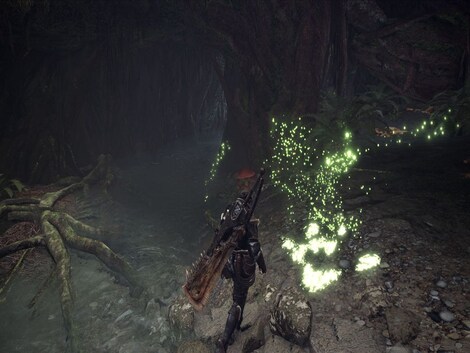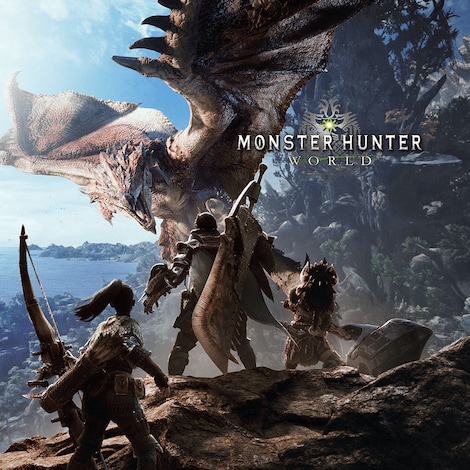 1/7
GLOBAL version
Monster Hunter World Steam Key GLOBAL
Haga un largo viaje al Nuevo Mundo, siguiendo los pasos de los Dragones Antiguos. ¿Puedes descubrir qué los impulsa a migrar allí cada década en el evento conocido como Elder Crossing? ¡Únete a la Quinta Flota y descúbre ...
Selected offer from:
Price
26.17 EUR
59.99 EUR
56%

OFF
What is a Hot Deal?
A great offer when compared to other sites. Get it fast!
Money Back Guarantee
You must be logged in to add products to your wishlist.
Buy it in a bundle, pay less: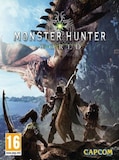 Monster Hunter World Steam Key GLOBAL
GLOBAL
Offer from: Kgamestrade
Free G2A PLUS 1 Month
2.49 EUR
Descripción del producto
Haga un largo viaje al Nuevo Mundo, siguiendo los pasos de los Dragones Antiguos. ¿Puedes descubrir qué los impulsa a migrar allí cada década en el evento conocido como Elder Crossing? ¡Únete a la Quinta Flota y descúbrelo! Monster Hunter: World es una de las mejores entradas en una franquicia de juegos largos y complejos, que reúne a los veteranos y recién llegados en una única aventura en expansión.
Arsenal único de armas y armaduras
MHW presenta una robusta colección de armas, algunas de ellas diferentes a las que has visto en otros juegos. Hay un total de catorce clases de armas en Monster Hunter World, cada una de ellas con un estilo de juego único, un techo de habilidades diferentes y utilidad. Cambiar a un nuevo instrumento de destrucción es casi como cambiar una clase de personaje en otros juegos.
Un Insecto Glaive puede saltarte en forma de polo hacia tus enemigos o alejarte de ellos, y disparar un insecto que drena la esencia a tu presa. Usa una hoja de carga en su modo espada y escudo para reunir una carga que luego podrás liberar de forma explosiva en el modo hacha, lo que inflige un daño devastador. O choca contra enemigos con las lentas, pero poderosas oscilaciones de tu martillo, con el impulso suficiente para detener a todas las bestias, excepto a las más pesadas.
Todas las armas tienen su propio impulso, así que abandona los instintos que puedas tener de otros juegos de acción. No hay movimiento de cancelación, una vez que te comprometes, tienes que ver el ataque hasta el final. ¿Puedes mantener el combo incluso cuando un monstruo gigantesco intenta morderte por la mitad?
La elaboración en el núcleo de la experiencia
Monster Hunter: El sistema de fabricación mundial se encuentra en el centro de tu tiempo con el juego de Capcom. Busca monstruos y cázalos para obtener los materiales que puedes extraer de ellos, viajar por el mundo para encontrar plantas raras y pasar un largo y satisfactorio tiempo buscando en los menús de actualización para descubrir el camino que deseas seguir.
Cada arma tiene su propio árbol de actualización, y la única forma de desbloquear cualquier nodo es encontrar los materiales adecuados en el mundo. Tal vez la mejora de la llama requiere una pieza de un monstruo que respira fuego incorporado en el diseño. O una nueva espada poderosa requiere un cierto tipo de hueso extraído de una bestia descomunal.
Todas las mejoras reflejan una característica de la bestia que debes cazar para obtenerlas. Y eso es solo el comienzo. Monster Hunter: el mundo no tiene un sistema de nivelación tradicional, toda la progresión se maneja a través de actualizaciones hechas a mano. Crea y mejora tu equipo y el de tu compañero de Palico y sé el cazador de monstruos más hábil y elegante de toda la Quinta Flota.
Monster Hunter: la historia del mundo
La sinopsis de la trama de MHW muestra una historia simple, pero cautivadora. Cada diez años, bestias gigantescas llamadas los Dragones Antiguos migran a un continente conocido como el Nuevo Mundo. Su tarea como miembro de una expedición organizada por la División de Investigación es descubrir los motivos de dicha migración y explorar la nueva tierra. En el camino, la Quinta Flota se encuentra con un Zorah Magdaros titánico, un Dragón Élder con el tamaño y apariencia de una montaña. Depende de ti descubrir qué los atrae al Nuevo Mundo. En el camino, descubrirás más secretos de los que esperabas.
Dale forma a tu propio cazador utilizando la robusta creación de personajes, y luego haz lo mismo con tu fiel compañero de Palico, que será una ayuda inestimable para ti en el campo de batalla, y una distracción encantadora, ya que interactúa con otros Palicos de una manera encantadora.
Misiones y tareas
Ya sea avanzando en la trama o dándote el sentido de la dirección, Monster Hunter: las misiones del mundo siempre son gratificantes y te dan más objetivos por los que trabajar. El juego presenta varias categorías de misiones distintas, cada una con un enfoque diferente.
Las misiones asignadas ponen en marcha la trama, una y la hacen, así que asegúrate de prestar atención para que no te pierdas ningún fragmento de información.
Las misiones opcionales se pueden repetir con la frecuencia que desees y centrarte en ayudar a los NPC, así como en dar acceso a encuentros especiales y desafíos en la arena.
Las investigaciones se pueden completar solo un número determinado o veces, y comienzan cuando rastreas o cazas a un monstruo.
Estos son solo los tres tipos de misiones más comunes que puedes enontrarte durante tu tiempo con Monster Hunter: World, pero hay eventos especiales, tareas únicas y un modo de arena robusto para mantenerte interesado y comprometido entre las misiones principales.
Excelente cooperativa en línea
Si te encuentras con algo demasiado difícil en cualquier momento, siempre puedes llamar a tus amigos o enviar una llamada de SOS. En poco tiempo, estás en un equipo con otros tres jugadores y los cuatro pueden enfrentar desafíos que pocos cazadores solos pueden manejar, o simplemente disfrutar y divertirse en un mundo asombroso. Cambiar de juego en línea a MHW es perfecto, suave, y rápido. ¿Qué modo es tu forma preferida de jugar?
Monstruos masivos
Cuando todos están vestidos, es hora de ir a cazar. La fauna del Nuevo Mundo está bellamente diseñada y con un diseño creativo, y durante aproximadamente 60 horas aproximadamente, te llevará completar el juego, e interminables horas más allá de ti se maravillarán con sus animaciones y comportamientos únicos en cada uno 30 especies.
Observe cómo reaccionan a sus acciones, cojeando cuando están gravemente heridos, derramando sangre contaminada cuando los envenenan y tambaleándose tras algunos de los poderosos columpios de armas pesadas. Las bestias que cazas hacen que tu aventura se sienta aún más real.
Y luego enfrentas a los imponentes Elder Dragons que empequeñecen todo lo demás en el juego.
Key features
Monster Hunter: World es un RPG de acción en expansión en un mundo fantástico lleno de criaturas encantadoras, extrañas y terroríficas.
Te encontrarás con interesantes NPCs, lucharás contra enormes monstruos, visitarás asombrosos lugares con varios biomas únicos y descubrirás los secretos de la migración de Elder Dragons.
Monstruos masivos: rastrea, investiga y caza monstruos coloridos y reales que pueblan el Nuevo Mundo
Involúcrate en el modo de la historia: despega con la Quinta Flota como uno de sus expertos en caza y sigue la migración de Elder Dragons
Armas únicas: descubra los combos y las características únicas de cada arma, domina su impulso y pruébalos en monstruos
Multijugador en línea: cuando las cosas se ponen difíciles o quieres ir a alguna compañía, despliega un destello SOS o invita a tus amigos a una sesión cooperativa de 4 jugadores
Magnífico juego de rol de acción: cada ubicación está llena de vida única, diseñada con el mayor cuidado y representada con asombroso detalle.
MHW - Monster Hunter World (PC) para la plataforma Steam es un producto de descarga digital, sin caja. El precio se aplica a una versión digital del producto.

Release date: 2018-08-09
Requerimientos del sistema
Requerimientos del sistema
Below are the minimum and recommended system specifications for Monster Hunter World Steam Key GLOBAL. Due to potential programming changes, the minimum system requirements for Monster Hunter World Steam Key GLOBAL may change over time.
Requisitos mínimos
Processor

Intel® Core™ i5-4460, 3.20GHz or AMD FX™-6300

Graphics

NVIDIA® GeForce® GTX 760 or AMD Radeon™ R7 260x (VRAM 2GB)

Memory

8 GB RAM

Disk space

20 GB available space

System

WINDOWS® 7, 8, 8.1, 10 (64-bit required)

Other

soundCard: DirectSound (DirectX® 9.0c), directx: Version 11
Requisitos recomendados
Processor

Intel® Core™ i7 3770 3.4GHz or Intel® Core™ i3 8350 4GHz or AMD Ryzen™ 5 1500X

Graphics

NVIDIA® GeForce® GTX 1060 (VRAM 3GB) or AMD Radeon™ RX 570X (VRAM 4GB)

Memory

8 GB RAM

Disk space

20 GB available space

System

WINDOWS® 7, 8, 8.1, 10 (64-bit required)
Idiomas
Idiomas
UK, FR, IT, DE, ES, AR, BR, PL, CN, JP, KR, RU
Ganar 0.65 EUR cada vez que alguien compra este producto usando su reflink.