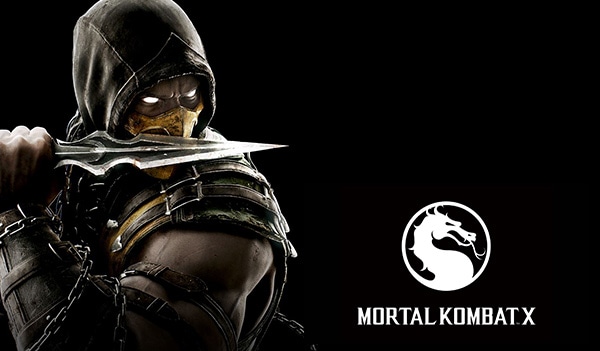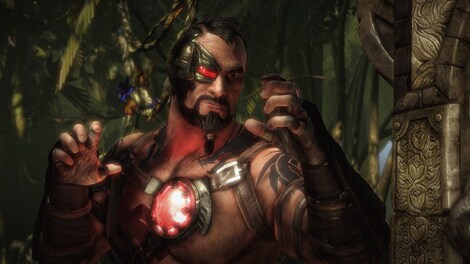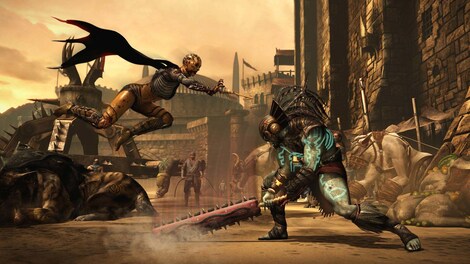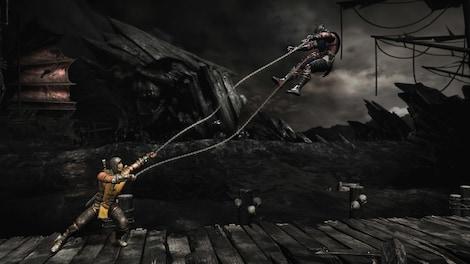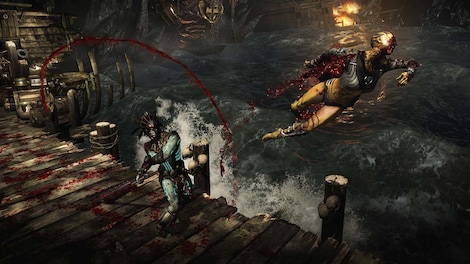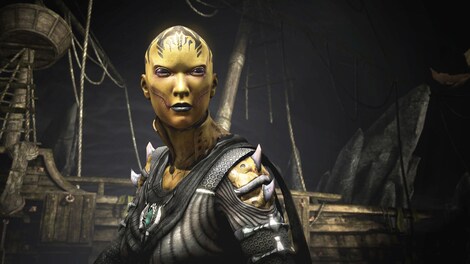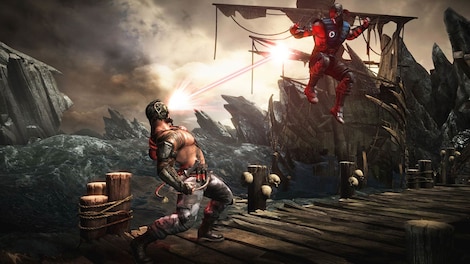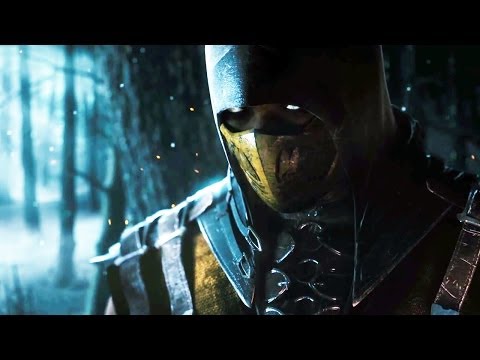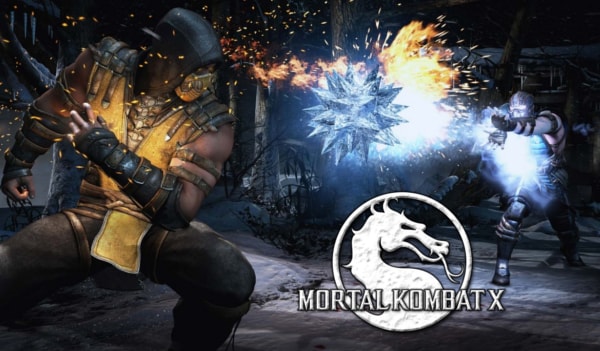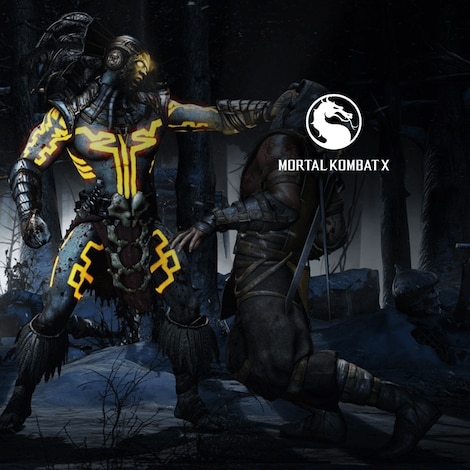 1/11
GLOBAL version
Mortal Kombat X Steam Key GLOBAL
La franquicia de peleas más sangrienta de todas las plataformas ha vuelto. Mortal Kombat X es la secuela del juego Mortal Kombat 9 elogiado por la crítica y en comparación con la edición anterior introduce mejoras en tod ...
Buy it in a bundle, pay less: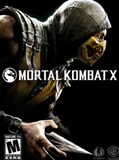 Mortal Kombat X Steam Key GLOBAL
GLOBAL
Offer from: Nislo_trade_ltd
Free G2A PLUS 1 Month key
Descripción del producto
La franquicia de peleas más sangrienta de todas las plataformas ha vuelto. Mortal Kombat X es la secuela del juego Mortal Kombat 9 elogiado por la crítica y en comparación con la edición anterior introduce mejoras en todas las áreas, desde los nuevos y jugosos Fatalities hasta el sistema de lucha y personajes renovados. ¡Únete a la batalla por el control de Earthrealm y ACABA CON ELLOS!
Key features
Lista larga de Kombatants
Mortal Kombat 10 tiene una lista principal de 24 personajes, incluyendo los antiguos y los nuevos. Conoce a los descendientes de personajes clásicos así como a luchadores completamente nuevos junto con sus estilos y diseños únicos. Da la bienvenida a la vieja sangre mediante varios retornos llamativos. La Edición Premium incluye 4 personajes nuevos, lo que incrementa a 28 el número total de personajes para aprender y brutalizar. ¡La violencia no ha hecho más que comenzar!
Cada personaje tiene tres variaciones con las que se puede jugar
Esta lista significativamente larga de personajes vuelve a dividirse mediante la introducción de variaciones de personajes. El nuevo subsistema le da al jugador una posibilidad de elegir tres variantes de luchador, cada variante con su propia especialización, movimientos propios y vestuario típico. Por tanto, si te parece útil la táctica de Raiden de teletransportarse, elige su variante Displacer o bien selecciona Thunder God, si lo que buscabas para torturar a tu oponente eran precisamente los golpes impulsados eléctricamente. La elección es tuya, elige sabiamente, ya que las variaciones son lo que hace que el sistema de lucha de Mortal Kombat X sea incluso más complejo.
Espectáculo detallado de violencia
Mortal Kombat X dispone de gráficos actualizados, completados con modelos de personajes aún más detallados y animaciones mejoradas que le da al juego un toque mucho más realista que en entregas previas. Siente el impulso de tus golpes y observa como tus enemigos retroceden ante ellos.Disfruta del nuevo motor gráfico mientras observas Fatalities, Brutalities o ataques X–Ray y admira lo profundidad de detalles durante esas sinfonías de violencia sin filtro. MKX es el juego más sangriento y extremadamente imaginativo por su interacción violenta de todas las series de larga duración.
Una multitud de formas de juego en línea y fuera de línea
Los dos modos, el de jugador único y multijugador, son consistentes y pueden durar mucho tiempo.Para aquellos que se interesan por las relaciones entre varios personajes, existe el Modo Historia, que permite a los jugadores transitar varias horas por los reinos e introduce a los novatos al mundo. La guerra total tuvo sus repercusiones, y las relaciones familiares entre los personajes clásicos y sus descendientes ocasionales juegan un papel, no pequeño, en el conflicto.Aquellos que buscan desafíos encontrarán el Modo Prueba tu Suerte. Este modo lleva al jugador a una serie de batallas con modificadores aplicados aleatoriamente, que incluyen chorros de llamas que ocasionalmente se disparan desde el suelo, así como entradas aleatorias para ataques especiales o incluso tornados. De modo que prueba tu suerte y no dejes que ninguna distracción te saque de tu juego.También están las Torres, un pilar de la serie Mortal Kombat. Uno de ellos es el modo Arcade, donde te enfrentarás en una serie de partidas cada vez más duras que culminan en peleas entre subjefes y jefazos, un elemento esencial de la serie. El otro es el modo Living Towers, donde puedes encontrar series de desafíos que cambian en intervalos regulares (por hora, por día y por semana). Ganar los desafíos te permitirá convertir puntos en monedas.Para los entusiastas del modo multijugador está el modo obligatorio, llamado Versus, que se puede jugar tanto fuera de línea como en línea, por lo que Mortal Kombat 10 se convierte en un juego ideal para una reunión con amigos. También existe el modo disponible King of the Hill solamente en línea, donde los jugadores hacen cola y esperan su turno para luchar, mientras tanto actúan como una audiencia activa para otros luchadores reaccionando a los eventos que suceden en la pantalla. Es un modo excelente para los que siempre han deseado tener a sus amigos ovacionándole mientas la cabeza de su enemigo descansa sólidamente en sus manos. ¡El espectador puede incluso valorar a los luchadores!
Juego de facción
Mortal Kombat X (PC) introduce facciones a la combinación dentro del metajuego global. Únete a una de las cinco facciones principales y participa en un conflicto global, con clasificaciones semanales que deciden cuál de las facciones es la que va por delante. Forma equipo con tu facción para derrotar a los jefes especiales en un gran esfuerzo de cooperación para derribar a los gigantes en Invasiones. Según vayas jugando, ganarás Faction Kill–finishers u otras opciones adicionales de personalización.
Entra en la Cripta
Cuando ya tengas suficientes Koins obtenidos con el modo de juego normal MKX, entra en la Cripta, una mazmorra para explorar. Allí gastarás los Koins y desbloquearás más contenido para que disfrutes. Desde pieles hasta obras de arte, pasando por los Fatalities secundarios, Cripta premia a los valientes, no a los cobardes. ¡Así que agarra tu antorcha y recorre la mazmorra para ver lo que podrás comprar con tus Koins!
Mortal Kombat X (MK X) for Steam platform is a digital product – no box included. The price applies to a digital version of the product.
WARNING! Mortal Kombat X (PC) is region locked and CAN NOT be activated in Germany

Release date: 2015-07-22
Requerimientos del sistema
Requerimientos del sistema
Below are the minimum and recommended system specifications for Mortal Kombat X Steam Key GLOBAL. Due to potential programming changes, the minimum system requirements for Mortal Kombat X Steam Key GLOBAL may change over time.
Requisitos mínimos
Processor

Intel Core i5-750 2.67 GHz / AMD Phenom II X4 965 3.4 GHz

Graphics

NVIDIA GeForce GTX 460 / AMD Radeon HD 5850

Memory

3 GB RAM

Disk space

25 GB HD

System

Vista / Win 7 / Win 8

Other

64 Bit OS
Requisitos recomendados
Processor

Intel Core i7-3770 3.4 GHz / AMD FX-8350 4.0 GHz

Graphics

NVIDIA GeForce GTX 660 / AMD Radeon HD 7950

Memory

8 GB RAM

Disk space

40 GB HD

System

Win 7 / Win 8
Idiomas
Idiomas
BR, DE, ES, FR, IT, PL, PT, RU, UK
Age restrictions
Age restrictions


Este producto contiene elementos de


Ganar 0.13 EUR cada vez que alguien compra este producto usando su reflink.