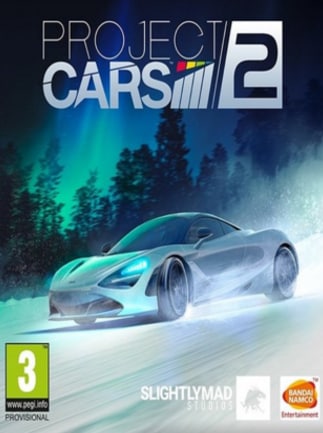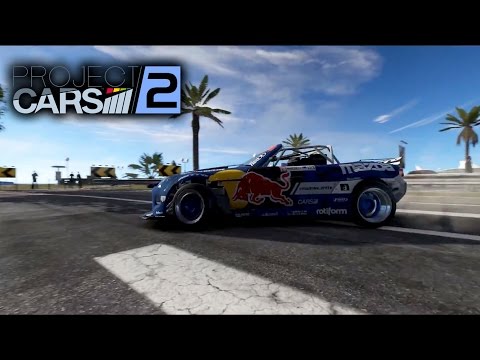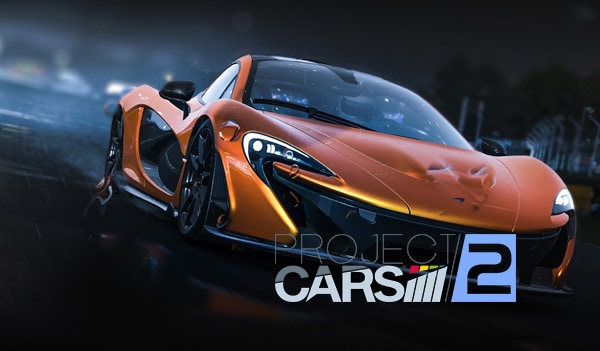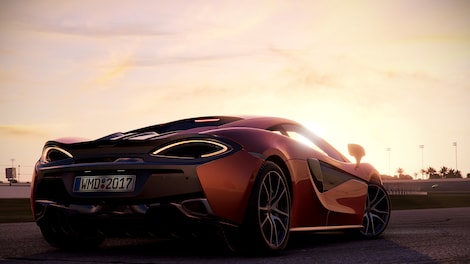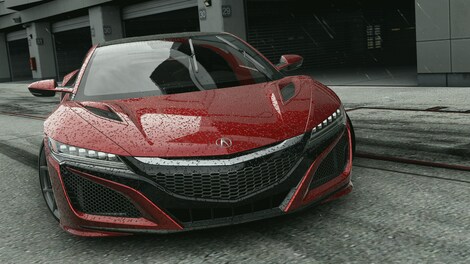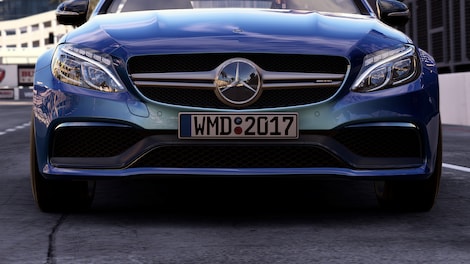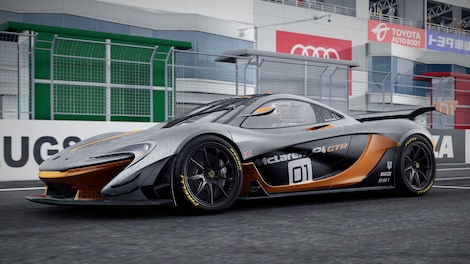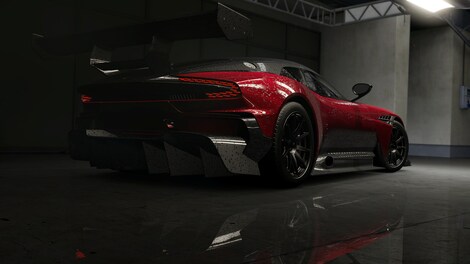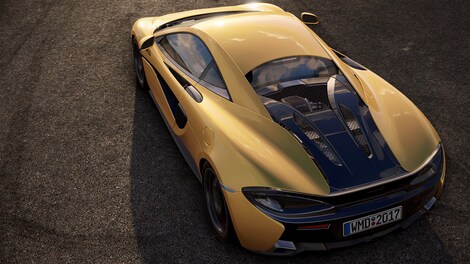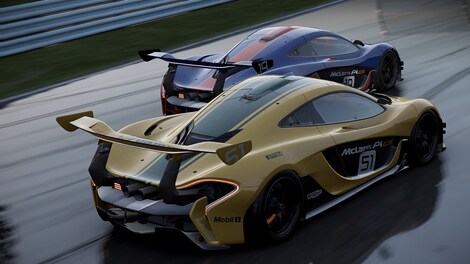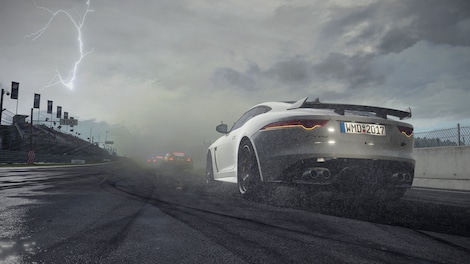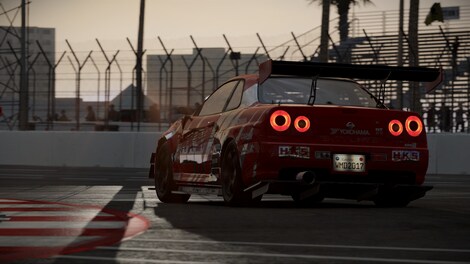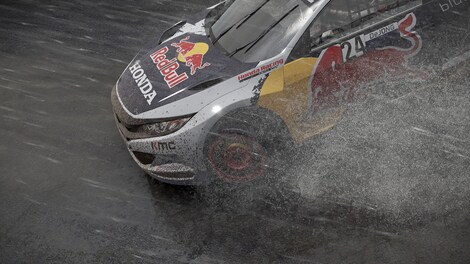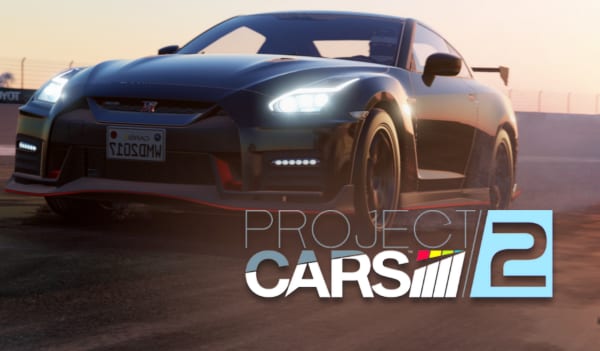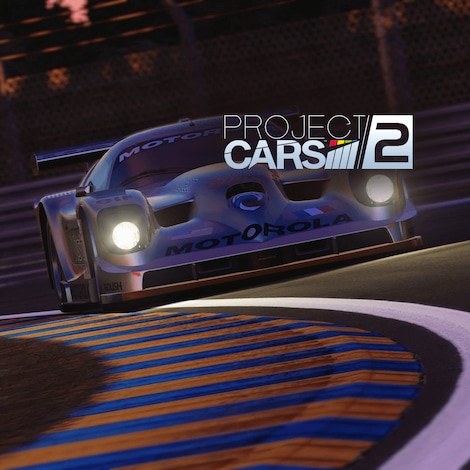 1/15
GLOBAL version
Project CARS 2 Steam Key GLOBAL
La primera característica notable de Project CARS 2 es un sistema de control accesible. ¡Siente como si estuvieras dentro de un coche real! ¡Puedes disfrutar de este sistema de control fácil y fluido incluso desde el man ...
Selected offer from:
Price
13.97 EUR
59.99 EUR
76%

OFF
Money Back Guarantee
You must be logged in to add products to your wishlist.
Buy it in a bundle, pay less: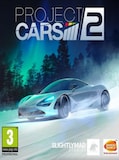 Project CARS 2 Steam Key GLOBAL
GLOBAL
Offer from: Gameload
Offer from: Diebestenspiele
Free G2A PLUS 1 Month
2.49 EUR
Descripción del producto
La primera característica notable de Project CARS 2 es un sistema de control accesible. ¡Siente como si estuvieras dentro de un coche real! ¡Puedes disfrutar de este sistema de control fácil y fluido incluso desde el mando controlador! Todo suena mientras conduces por entornos difíciles. El chirrido de los neumáticos, la forma en que el coche se inclina a medida que gira y la excelente función de vibración del controlador te lanzará a una aventura de carreras realista. Hay tantos comentarios que, incluso siendo un conductor novato puedes saber cuándo estás a punto de perder el control o salir de la carretera antes de que suceda. Simplemente lo sentirás. Project CARS 2 tiene la sensación, apariencia, diseño de sonido, mecánica y física de un simulador completo.
Ajuste avanzado del automóvil
Project CARS 2 proporciona un interesante sistema de ajuste de automóviles. Hay un ingeniero para ayudarte y todo lo que tienes que hacer es indicar lo que deseas. ¿Mejor manejo o una aceleración más rápida? No hay problema, el ingeniero te dirá exactamente qué hacer y facilitará la entrada de nuevos jugadores al sistema sin insultar a los veteranos. No tienes que saber qué es un ala, no necesitas saber si tus balanzas de freno deben ser hacia adelante o hacia atrás.
Innumerables detalles de personalización y configuraciones
Siéntete cómodo con los controles que tienes. Invierte el engranaje y ajusta cada configuración a tu gusto. Por supuesto, dado que es un juego de carreras, puedes usar un volante y pedales y personalizar fácilmente el feedback que el volante puede darte. Los comentarios que recibirás son excelentes.
Conduce tus sueños
La jugabilidad de Project CARS te brinda una experiencia inolvidable llena de detalles realistas. Descubre imágenes impresionantes mientras el juego se ve increíble y detallado. Observa la grava y el polvo cuando un automóvil abandona la pista en los zarcillos de lluvia que golpean el parabrisas y el resplandor del sol mientras brilla en la pintura brillante de un coche. El diseño de sonido proporciona aún más realismo al juego. Compra Project CARS 2 y conduce un Jaguar-f-type o un Aston Martin por pista y simplemente escucha. Escucha los tronos, pantanos, chillidos y gemidos normales de una carrera. Experimenta las salpicaduras de agua en una pista mojada o cuando los limpiaparabrisas chirrían contra las primeras gotas de lluvia. El sonido de las rocas que se rompen debajo de tus neumáticos te dará una emoción extra durante una competencia.
Modo de carrera masiva
Crea un piloto y elige el equipo para el que quieres competir en series de carreras. El modo carrera te permite comenzar en cualquier disciplina, desde go-karts hasta carreras reales, pero no puedes ir directamente a los eventos más prestigiosos. Tienes que ganártelos. Comienza tu carrera conduciendo para un fabricante específico. Ganar afinidad con un fabricante abre las unidades del fabricante que te permiten ser conductor de fábrica para ese fabricante de automóviles. Una vez que elijas una serie, estarás encerrado en ella hasta que termine, pero el fabricante conduce, y los eventos internacionales que puedes jugar deberían evitar que te aburras.
Cambiar entre modos
Salta a los modos en línea si te consideras un buen conductor. El modo en línea admite sus propios campeonatos y también tiene un ojo hacia los eSports con su propia emisora. Pero aquellos que buscan un poco menos de estrés pueden querer dirigirse al jugador individual, carreras personalizadas. Crea tus propias reglas personalizadas, guarda tus carreras personalizadas favoritas y cambia entre una tonelada de configuraciones. Todo, incluidos los coches de primer nivel y las pistas, se desbloquea para eventos personalizados, incluso si no los ha desbloqueado a través del modo carrera. ¡Incluso puedes elegir en qué clima quieres competir! Controla no solo la temporada sino también el tiempo y el clima local. Disfruta de una increíble cantidad de opciones de personalización, impulsadas por la gran cantidad de pistas en exhibición y la ridícula cantidad de autos.
Key features
Project CARS 2 se lanzó en septiembre de 2017 y es un simulador de carreras increíble con varios coches y campañas para elegir.
Más de 180 autos, 9 disciplinas de automovilismo, 29 series, 60 sedes y más de 130 diseños de pistas.
Campaña masiva.
Diferentes modos para elegir: modo en línea, un modo para un único jugador con carreras personalizadas.
Numerosas opciones de personalización: controla el clima local, elija pistas y automóviles.
Sistema de ajuste avanzado con la ayuda profesional de ingenieros.
Gráficos y sonido altamente detallados.
Sistema de física realista.
Función de vibración del controlador.
Mapeo veraz de las condiciones del camino.
Project CARS 2 (PC) for Steam platform is a digital download product – no box included. The price applies to a digital version of the product.

Release date: 2017-09-22
Requerimientos del sistema
Requerimientos del sistema
Below are the minimum and recommended system specifications for Project CARS 2 Steam Key GLOBAL. Due to potential programming changes, the minimum system requirements for Project CARS 2 Steam Key GLOBAL may change over time.
Requisitos mínimos
Processor

3.5 GHz Intel Core i5 3450, 4.0 GHz AMD FX-8350

Graphics

GTX680 or equivalent

Memory

8 GB RAM

Disk space

50 GB available space

System

Windows 10 (+ specific versions of 7)
Requisitos recomendados
Processor

Intel i7 6700k

Graphics

NVidia GTX 1080 or AMD Radeon RX480

Memory

16 GB RAM

Disk space

50 GB available space

System

Windows 10
Idiomas
Idiomas
UK, FR, IT, DE, ES, JP, KR, PL, BR, RU, CN
Ganar 0.35 EUR cada vez que alguien compra este producto usando su reflink.