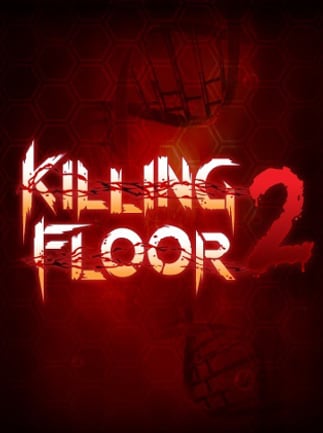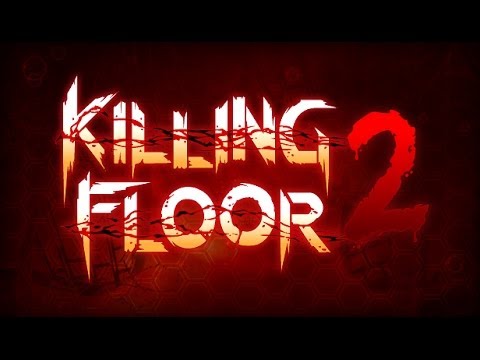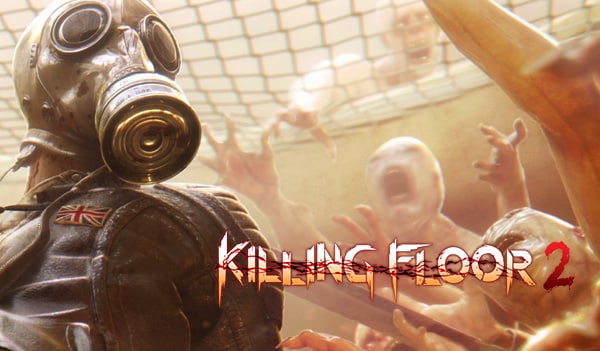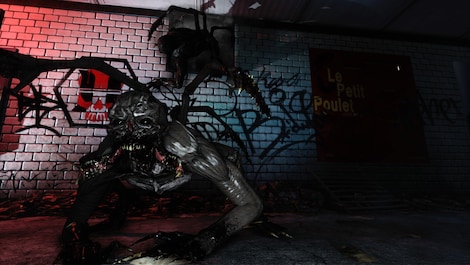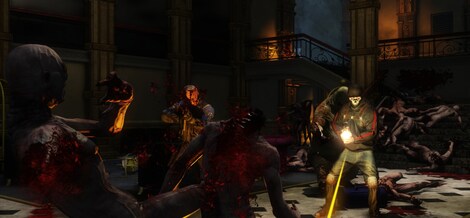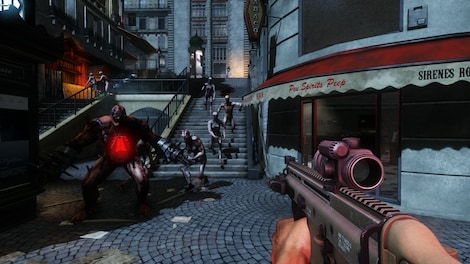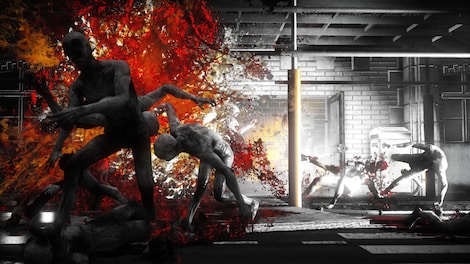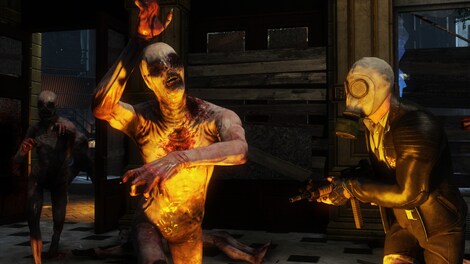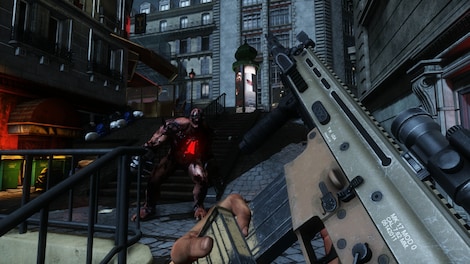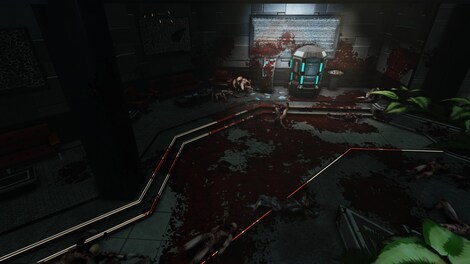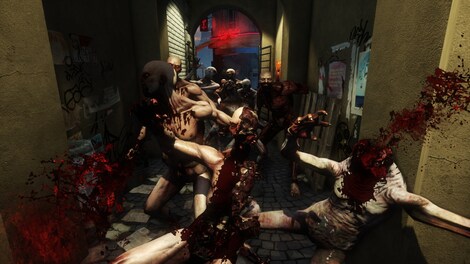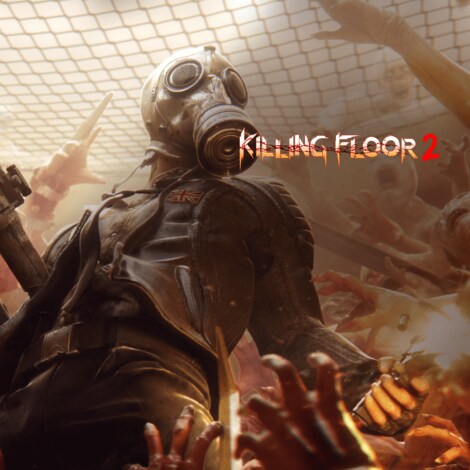 1/12
GLOBAL version
Killing Floor 2 Steam Key GLOBAL
Killing Floor 2 (PC) es una secuela de una popular mod de Unreal Tournament/producto independiente de Killing Floor, desarrollado por Tripwire Interactive.Killing Floor 2 es un juego de disparos en primera persona que en ...
Buy it in a bundle, pay less: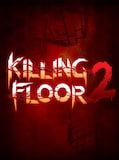 Killing Floor 2 Steam Key GLOBAL
GLOBAL
Offer from: Instantdeliverygames
Offer from: World_of_games
Free G2A PLUS Subscription (1 Month) - G2A.COM Key - GLOBAL key
2.91 USD
Ofertas: 65
Ofertas con envío inmediato

Up to 24h delivery offers
Descripción del producto
Killing Floor 2 (PC) es una secuela de una popular mod de Unreal Tournament/producto independiente de Killing Floor, desarrollado por Tripwire Interactive.Killing Floor 2 es un juego de disparos en primera persona que enfrenta a los jugadores contra las oleadas de Zeds zombis, que cada vez son más difíciles de controlar. Un montón de armas, Ventajas de cambio de juego y un espectacular estilo gore hacen de Killing Floor 2 una valiosa incorporación para la biblioteca de cualquier fanático de zombis, tiradores y tiradores de zombis.
Recompensa en la progresión
Killing Floor 2 dispone de 10 Ventajas o Perks que reflejan el papel del personaje en el campo de batalla. Cada Ventaja o Perk trae una selección única de habilidades, pasivas y activas, así como armas con las que una Ventaja determinada es la más conveniente.Curanderos, tramperos, traficantes de daño, practicamente todos los arquetipos se pueden encontrar entre las ventajas y pueden ser aún más personalizados con la selección de armas y las opciones de habilidad.¿Qué vas a elegir? ¿Un Berserker orientado al combate cuerpo a cuerpo? ¿Un médico de campo indispensable o un pistolero de doble empuñadura? Hay tantas opciones para elegir que te mantendrán entretenido durante días.
Enemigos diversos
Para igualar la diversidad en Ventajas, Killing Floor 2 tiene un gran elenco de enemigos con los que puedes toparte en cada oleada. 14 tipos de enemigos, incluidos los jefes poderosos y desafiantes estarán allí para intentar aplastarte.Tres categorías amplias, muchos métodos diferentes de desmembramiento de jugadores y dificultad para escalar hacen que luchar contra los enemigos en Killing Floor 2 sea un placer renovado.
Arsenal variado
Killing Floor 2 tiene docenas de armas, desde palas hasta lanzallamas y explosivos, y armas más creativas, como cañones de riel y lanzadores de hojas de sierra. Cada arma tiene una mayor efectividad a cargo de una Ventaja o Perk exclusiva, aunque todos pueden usar todas las armas sin restricciones.No importa qué arma elijas, nunca dejarás de progresar de una forma u otra.Cerca de setenta armas te están esperando. ¿Cuál será tu elección?
Cientos de modificaciones
¿Quieres nuevos mapas? Modificalos. ¿Quieres más armas? Modifícalas. ¿Quieres algo que no esté en el juego base? Probablemente también haya una modificación para eso. Killing Floor 2 permite a los jugadores instalar las modificaciones que deseen, y la integración con el taller de Steam lo convierte en cuestión de solo un par de clics.¿Quieres un mapa recreando un mapa clásico de Mario n N64? Puedes conseguirlo. ¿Necesitas algunos mapas del Killing Floor original? Puedes tenerlos.
Masacre espectacular
Killing Floor 2 usa un sistema C.A.R.N.E. (M.E.A.T. por sus siglas en inglés) para garantizar que cada Zed que logras matar se desmorone de la manera más satisfactoria posible. Tus enemigos tienen más de una docena de puntos diferentes de desmembramiento, cada tipo de arma tiene un efecto diferente en Zeds, y la sangre que salpica no es solo para aparentar: se queda en los mapas. Después de varias oleadas, la sangre salpicada en paredes, pisos y techo está en todas partes.
Key features
Killing Floor II es un juego intenso de disparos sin otra ambición que la de ser un juego espectacularmente sangriento, brutal y grato para cualquier fanático de clásicos como Doom o juegos más modernos como Killing Floor o Painkiller original.
Características clave de Killing Floor 2
Oleadas de enemigos – si alguna vez soñaste con liberar toneladas de plomo en hordas interminables de enemigos irreflexivos, Killing Floor 2 es para ti.
Ventajas o Perks – tu función en combate está determinada por tu beneficio, cada uno con un conjunto único de habilidades y con afinidad por ciertas armas.
Progresión dinámica – no importa cuál sea tu beneficio por la partida, elige cualquier arma y gana experiencia para las Ventajas o Perks que le acompañan.
C.A.R.N.E – la gloriosa matanza de Zeds es más satisfactoria que nunca con el complejo sistema de desmembramiento.
Diversidad de enemigos – hay una docena de tipos diferentes de Zeds y cada tipo requiere un enfoque y arma diferente.
Unidos mejor – tu probabilidad de supervivencia es prácticamente nula cuando estás solo. Coopera con otros o muere horriblemente.
Killing Floor 2 (PC) is a digital product – no box included. The price applies to a digital version of the product.
Warning: Killing Floor 2 is region locked and CAN'T be activated and played in Germany.

Release date: 2016-11-18
Requerimientos del sistema
Requerimientos del sistema
Below are the minimum and recommended system specifications for Killing Floor 2 Steam Key GLOBAL. Due to potential programming changes, the minimum system requirements for Killing Floor 2 Steam Key GLOBAL may change over time.
Requisitos mínimos
Processor

2.66 GHz - Core 2 Duo E8200 / Phenom II X2 545

Graphics

GeForce GTS 250 / Radeon HD 4830

Memory

3 GB RAM

Disk space

10 GB HD

System

Windows 7 / Windows 8

Other

64 Bit OS
Requisitos recomendados
Processor

2.83 GHz - Core 2 Quad Q9550 / Phenom II X4 955

Graphics

GeForce GTX 560 / Radeon HD 6950

Memory

4 GB RAM

Disk space

10 GB HD

System

Windows 7 / Windows 8
Idiomas
Idiomas
BR, DE, ES, FR, IT, PL, PT, RU, UK
Age restrictions
Age restrictions


Este producto contiene elementos de


Ganar 0.40 USD cada vez que alguien compra este producto usando su reflink.