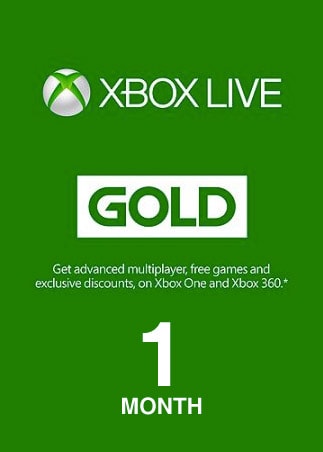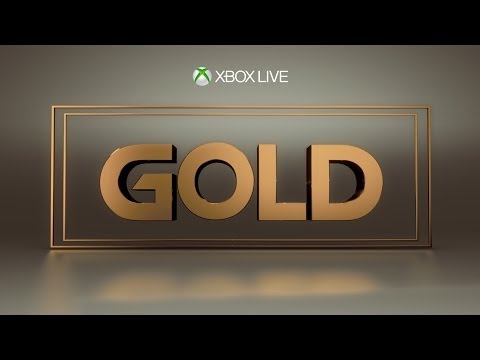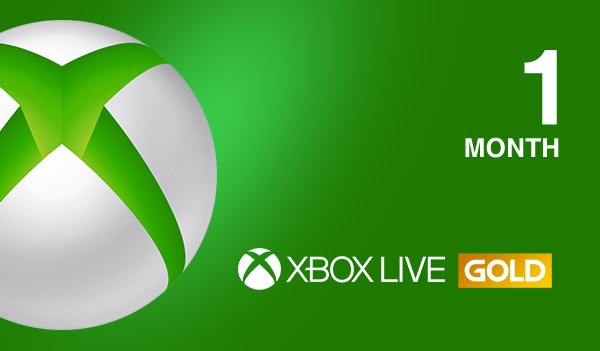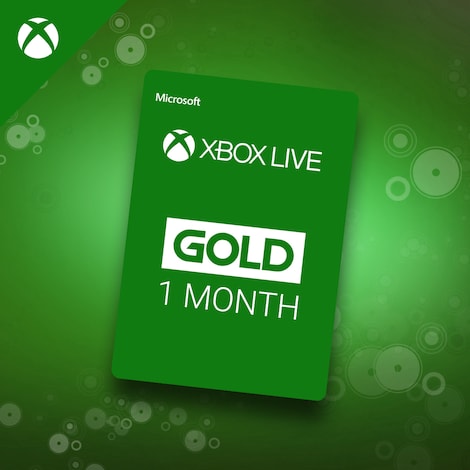 1/4
GLOBAL version
Xbox Live GOLD Subscription Card 1 Month Xbox Live GLOBAL
Maximize your experience with the Xbox Live service for your Xbox 360, One. Xbox Live Gold opens up all the perks and services you need to push Xbox gaming to its limits.
Descripción del producto
Maximiza tu experiencia con el servicio de Xbox Live para tu Xbox 360 y Xbox One. Xbox Live Gold abre todos los beneficios y servicios que necesitas para llevar los juegos de Xbox a su límite.Xbox Live Gold te permite estar en línea y conectarte con tus amigos, compartir tu partida en Twitch sin ningún problema. La suscripción de 1 mes de Xbox Live Gold te da acceso total a todas las funciones que se ofrecen.Recibe acceso a un completo catálogo con más juegos disponibles para tu tiempo libre por el tiempo que dure tu suscripción. Están esperándote producciones exclusivamente gratuitas para suscriptores de Xbox Live Gold y grandes ofertas.
Key features
La suscripción Gold de Xbox Live 1 Mes te ofrece:
Juegos multijugador – conéctate con tus amigos y jugad a vuestros juegos favoritos juntos.
Chat en línea – habla con tus amigos en un chat de voz, incluso a través de plataformas Online.
Nuevos juegos gratis – los suscriptores obtienen regularmente acceso a juegos cuidadosamente seleccionados sin cargo para ampliar sus bibliotecas.
Grandes ofertas – los suscriptores de Xbox live Gold obtienen grandes descuentos en los títulos más populares.
Warning! The full list of countries where the Live service is supported can be found
HERE
however the code cannot be activated in Romania and Cyprus.
Note!
Xbox Live Card
will extend your
Gold subscription for 1 months.
You may not be able to use this code if your
subscription
has 30 or less days left. We advise to wait until your subscription expires and then use the code.
Xbox Live Memberships
have to be redeemed by PC, in order to activate code visit http://www.xbox.com/redeemcode
Idiomas
Idiomas
DE, ES, FR, IT, PL, RU, UK
Ganar 0.29 USD cada vez que alguien compra este producto usando su reflink.