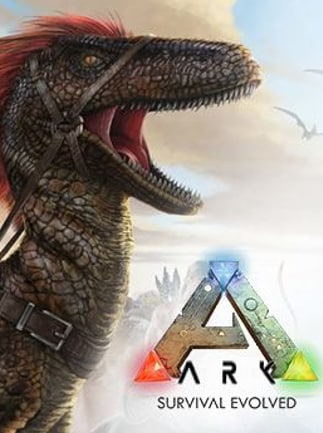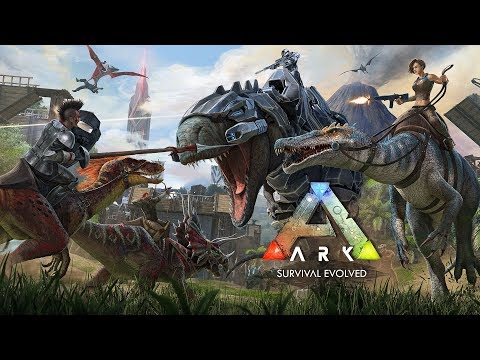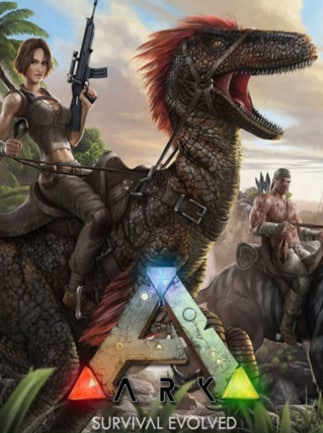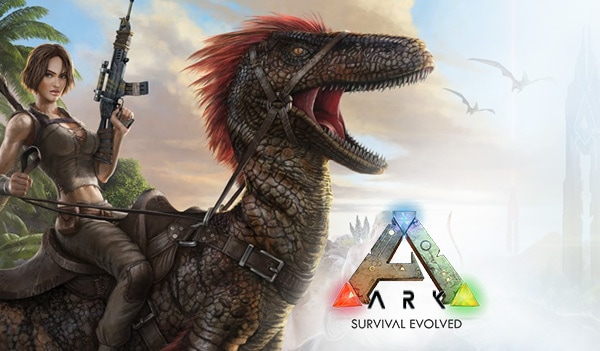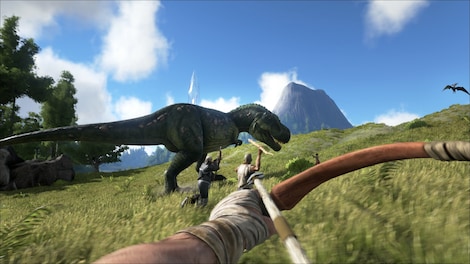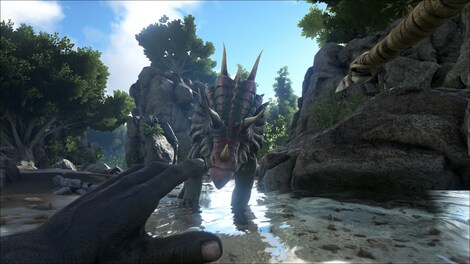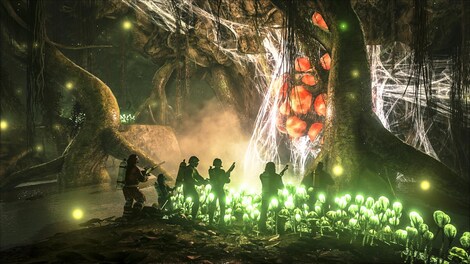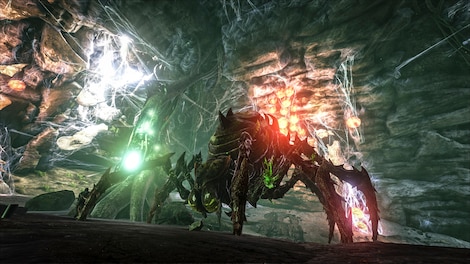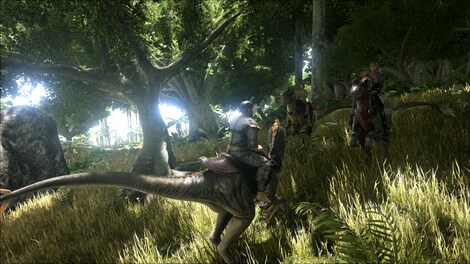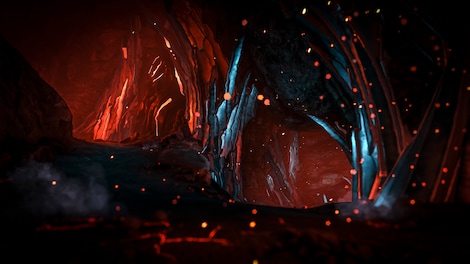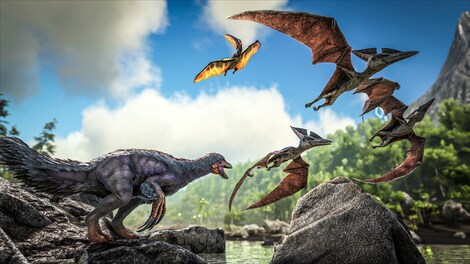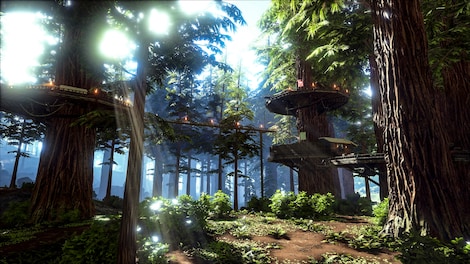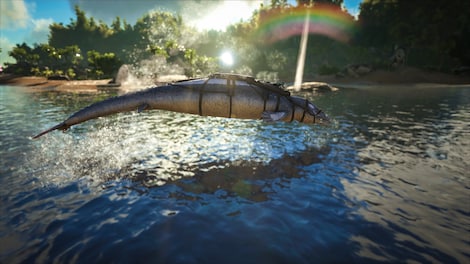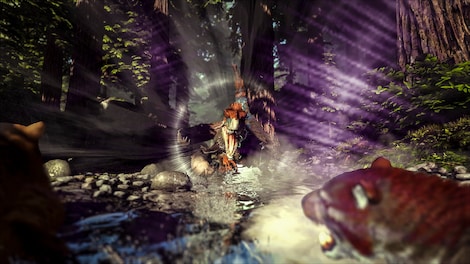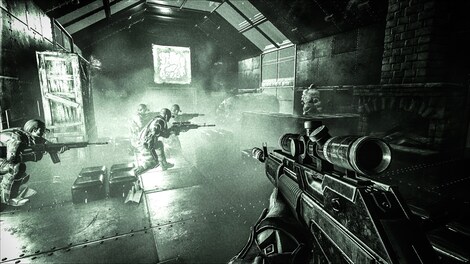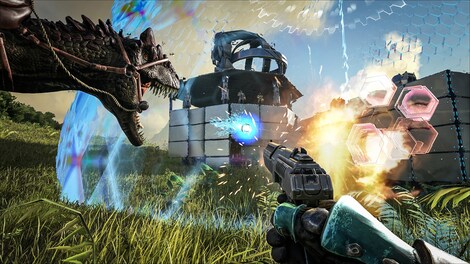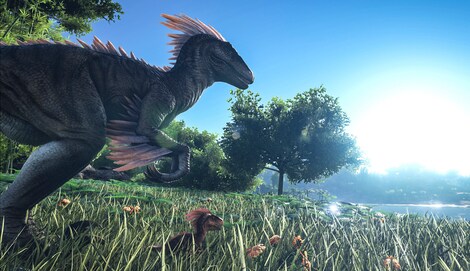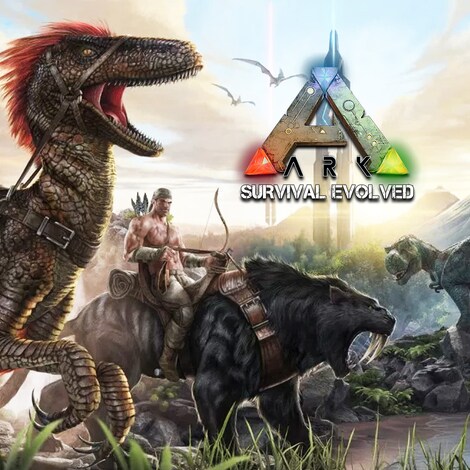 1/18
GLOBAL version
ARK: Survival Evolved Steam Key GLOBAL
ARK: Survival Evolved (PC) est un jeu vidéo d'action-aventure et de survie avec le monde ouvert qui permet aux joueurs de se promener au sein d'environnements paradisiaques avec les dinosaures autour. Crafter des armes, ...
Selected offer from:
Price
What is a Hot Deal?
A great offer when compared to other sites. Get it fast!
Money Back Guarantee
You must be logged in to add products to your wishlist.
Buy it in a bundle, pay less: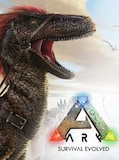 ARK: Survival Evolved Steam Key GLOBAL
GLOBAL
Offer from: Mit_games
Free G2A PLUS 1 Month
2.49 EUR
Offres : 54
Offres en livraison instantanée

Up to 24h delivery offers
Description du produit
ARK: Survival Evolved (PC) est un jeu vidéo d'action-aventure et de survie avec le monde ouvert qui permet aux joueurs de se promener au sein d'environnements paradisiaques avec les dinosaures autour. Crafter des armes, apprivoiser la faune hostile, former une tribu avec d'autres joueurs et se battre pour la survie sur une terre mystérieuse appelée ARK.  
Des dizaines de créatures à trouver
Dans ARK : Survival Evolved vous pouvez trouver près de deux cents de créatures différents errant sur ARK – l'île à la fois mystérieuse et belle. Des dinosaures de toutes tailles et de diffèrent formes de vie aquatique, la variété de monstres disponibles dans le jeu est tellement grande que leur nombre suffira de remplir un carnet de voyage de tous les nouveaux venus sur ARK. La plupart des monstres que vous rencontrez peuvent être domptés et ensuite utilisés pour transporter votre inventaire ou en tant que la meilleure monture du monde. Domptez des T-Rex, des mammouths et beaucoup d'autres afin de devenir le beastmaster de votre tribu. Attaquer de bases d'autres joueurs ne sera jamais aussi cool qu'en montant un tyrannosaurus rex !
Un Gameplay RPG
Le système d'évolution dans ARK : Survival Evolved est basé sur la mécanique du jeu de rôle (de l'anglais role playing game ; abrégé RPG) alors vous gagnez de l'expérience en performant d'activités divers afin de grimper en niveau. Chaque niveau vous donne des points Engram que vous pouvez ensuite dépenser en schémas de craft qui restent avec vous pour toujours afin de faciliter votre comeback après une mort inévitable. Votre montée en niveau vous donne également la chance d'améliorer vos stats telles que votre vie, la vitesse ou l'endurance aussi bien que vos capacités de crafter des outils.
Le Crafting
ARK: Survival Evolved possède un système de craft complexe et bien pensé qui vous permettra de transformer un bannissement sur une île  hostile en une histoire de succès digne d'une personne qu'on pourra appeler une vraie survivante. Fabriquer des armes afin de les éventuellement transformer en armes à feu ou crafter une armoire pour vous ou pour vos montures. Explorez le monde à la recherche des schémas des objets plus puissants qui vont améliorer considérablement vos chances de survie. Formez une équipe avec d'autres survivants afin de créer des objets de matériaux difficiles à trouver et à crafter.
Le système de tribu
Il n'est pas facile de survivre dans ARK : Survival Evolved quand tu es tout seul. Après avoir formé une équipe avec d'autres joueurs – votre tribu, vous recevez possibilité de partager non seulement vos ressources, mais aussi vos animaux apprivoisés ce qui améliore vos chances de survie. Il est également possible que les membres d'une tribu protègent des avatars d'autres joueurs qui se sont déconnectés. Etablissez des règles afin de déterminer comment votre tribu sera gouvernée à l'aide du système de gestion dans le jeu. Dans ARK : Survival Evolved les tribus peuvent former des alliances ou déclarer des guerres entre elles. La défaite d'une tribu donne l'occasion à l'équipe adversaire de prendre le contrôle de sa base et de ses ressources.
Des boss puissants
Après avoir atteint le sommet de votre puissance dans votre tribu, vous pouvez former une équipe afin de faire face à des monstres mythiques. Combattez des bosses tels que le Dragon, le Megapithecus ou La Broodmother Lysrix, une araignée géante de plus de 10 mètres de haut. Des combats super exigeants mettront à l'épreuve vos skills, votre équipement aussi bien que l'entrainement de vos dinosaures. Seriez-vous en mesure de combattre ces géants légendaires ?
La réception
Le jeu a connu un grand succès auprès du public et a reçu un accueil très favorable de la part des critiques depuis son apparition sur le marché. Les joueurs apprécient le monde ouvert du jeu crée par des développeurs, le gameplay intéressant aussi bien que de bons graphismes. Cependant, l'aspect le plus impressionnant du jeu est le système de l'élevage des dinosaures – un rêve devenu réalité pour tous les fans du Jurassic Park.
Les prix sur G2A.COM
Vous pouvez acheter ARK: Survival Evolved auprès des vendeurs vérifies dignes de confiance en profitant des offres à trouver seulement sur G2A.COM Marketplace. Si vous cherchez d'autres jeux similaires à ARK : SE, n'hésitez pas à consulter le catalogue des milliers de produits disponibles sur G2A.COM Marketplace en utilisant la barre de recherche en haut de la page.
Key features
L'un des meilleurs jeux vidéo de survie en monde ouvert de la décennie,
Le système d'évolution détaillée accompagnée par un gameplay bien désigné,
Des expériences réalistes et des créatures extraordinaires telles que les dinosaures et les Mammouths,
Le système de craft bien pensé et riche,
La possibilité de former des tribus avec d'autres joueurs,
Le contenu énorme où les plus investis sont récompensés.
ARK: Survival Evolved en Accès Anticipé pour Steam est un produit digital – aucune boîte n'est incluse.

Release date: 2015-06-03
Configuration requise
Configuration requise
Below are the minimum and recommended system specifications for ARK: Survival Evolved Steam Key GLOBAL. Due to potential programming changes, the minimum system requirements for ARK: Survival Evolved Steam Key GLOBAL may change over time.
Configuration minimale
Processor

2 GHz Dual-Core 64-bit CPU

Graphics

DirectX11 Compatible GPU with 1 GB Video RAM

Memory

4000 MB RAM

Disk space

20000 MB

System

Windows 7 or Windows 8
Langues
Langues
UK, BR, CN, CZ, DE, ES, FI, FR, IT, JP, KR, PL, RU, TR, UA, SW, HU, TH, DK
Gagnez 0.25 EUR à chaque fois que quelqu'un achète ce produit en utilisant votre reflink.