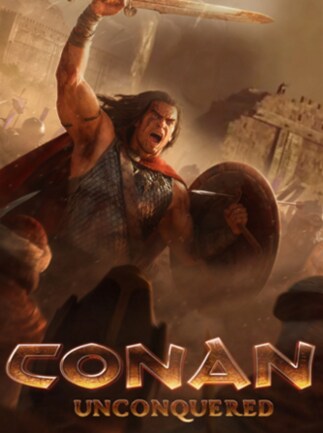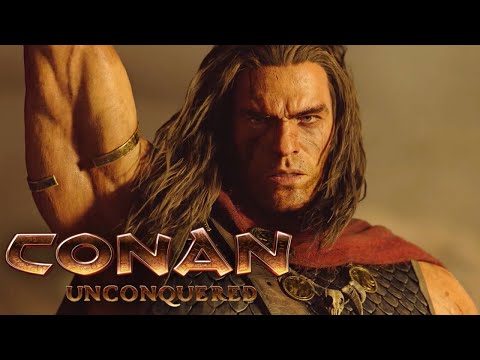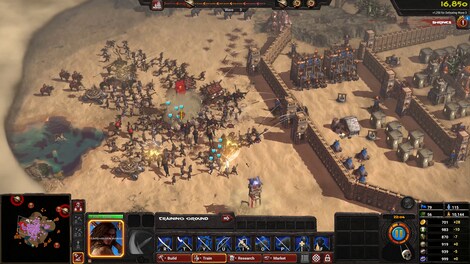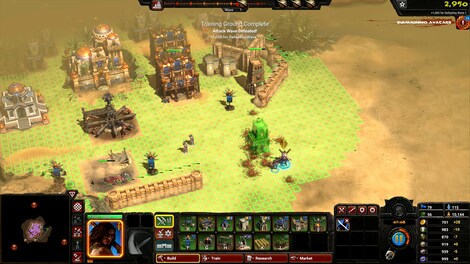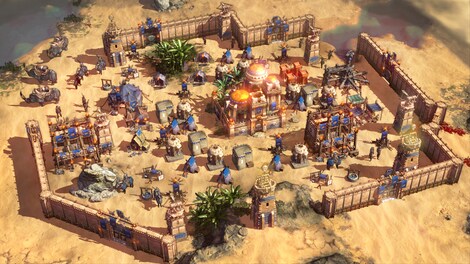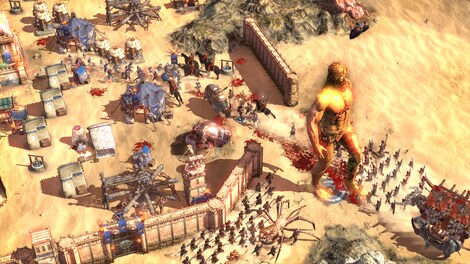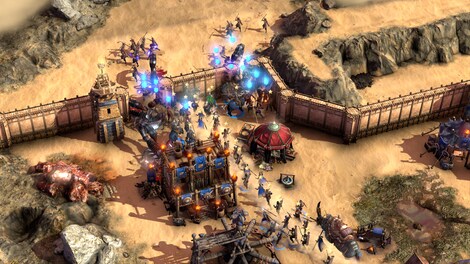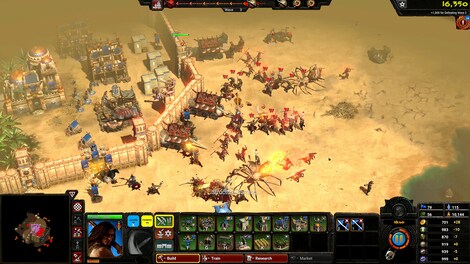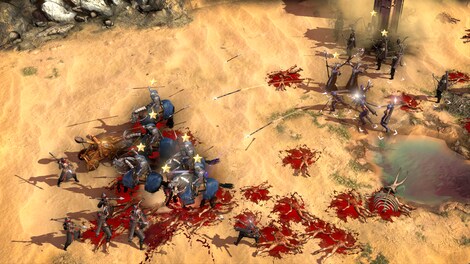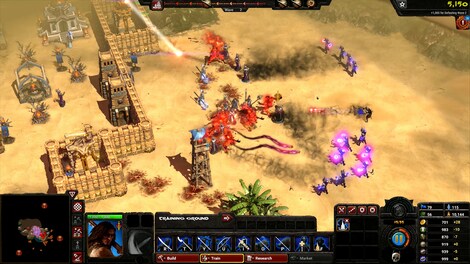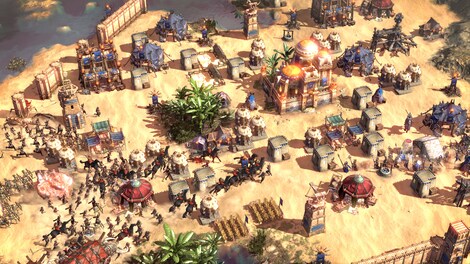 1/12
GLOBAL version
Conan Unconquered Deluxe Edition Steam Key GLOBAL
Conan Unconquered is a real-time strategy PC game developed by Petroglyph, minds behind such classics as Command & Conquer and Star Wars: Empire at War. It was published by Funcom, which stood behind both The Longest Jou ...
Description du produit
Description du produit
Conan Unconquered is a real-time strategy PC game developed by Petroglyph, minds behind such classics as Command & Conquer and Star Wars: Empire at War. It was published by Funcom, which stood behind both The Longest Journey titles, as well as previous games set in the Conan universe. In Conan Unconquered players will establish their own power in the land of Hyboria, where relentless hordes of barbarians roam free, conquering kingdom after kingdom. The game offers both single player and multiplayer co-op experience.
Deluxe Edition
For those who didn't have enough of adventures in Hyboria, Conan Unconquered comes with a deluxe edition. The deluxe edition includes two new hero units: Kalanthes, whose specialty is ranged attacks with spells he casts, and King Conan, a slightly more regal looking version of the unit available on the game. Other deluxe content includes an exclusive eBook written by Scott Oden.
Gameplay
Conan Unconquered offers quite a unique gameplay experience. The game's main mechanics are based on tried and tested RTS systems, such as gathering resources, building armies and upgrading the player's stronghold. However, Conan Unconquered introduces several novelties that significantly change the gameplay. One of these is the attacking horde itself. The invading forces are relentless and will assault the player at any point in the game. The hordes strength will increase with each attack, forcing the player to focus on upgrading their fortress' defenses, creating better ground units and improving their strategies of survival against the hostiles.
Like in many real-time strategy games, Conan Unconquered will have player juggling several activities at once. When not fighting the enemy forces, the player will have to manage the steadily depleting resources, such as food, wood, gold, and iron. All these will prove crucial in maintaining the strength of the player's stronghold I preparation for the inevitable attack.
During the battle, the player will be able to summon hero units to the field. These legendary warriors possess enough strength to tip the scale of the encounter. These characters include Conan, the titular Cimmerian warrior, Valeria, queen of the pirates and others. Hero units have special traits, which can help the player get out of a difficult battle situation.  
Story and Setting
Hyboria. The land of barbarians. For ages, this desolate country has been ravaged by war and destruction. Brutal hordes roamed unchecked, conquering kingdoms, burning villages and slaughtering masses. The chances of survival In this hostile world are slim. However, one city will rise up to the challenge of Hyboria. This city belongs to you. Against all odds, against all adversaries, you will endure. No matter how many will come, no matter how many times they attack no matter how strong they are, you will weather them. You will lead your stronghold to victory against the horde. You will remain unconquered.
Initial reception
The first impressions of Conan Unconquered were quite positive. Many compared it to classic RTS games like Age of Empires or Stronghold Crusader. Critics noticed the survival aspect of the gameplay, citing it as the main difference between Conan Unconquered and other video games of the genre. Industry press noted the co-op introduced in the game as something players will want to engage in, especially early on, before their stronghold is fully established. To sum up, critics were full of praise for the title and eager to try out all of what it had in store.
Key features
Welcome to Hyboria – the land of barbaric hordes, where the only rule is that of a fist
Build a stronghold to whether the storm – gather resources, create an army and lead your city through relentless attacks
Heroes and mercenaries – summon powerful units to the battlefield endowed with special skills and traits
Work together – enter co0op mode and help each other in keeping your city safe from the barbarians
Deluxe content – new hero units will aid you in battle, while the short story and a digital art book will make you feel like a part of the Conan the Barbarian lore.
Release date: 2019-05-30
Configuration requise
Configuration requise
Below are the minimum and recommended system specifications for Conan Unconquered Deluxe Edition Steam Key GLOBAL. Due to potential programming changes, the minimum system requirements for Conan Unconquered Deluxe Edition Steam Key GLOBAL may change over time.
Configuration recommandée
Gagnez 0.45 EUR à chaque fois que quelqu'un achète ce produit en utilisant votre reflink.