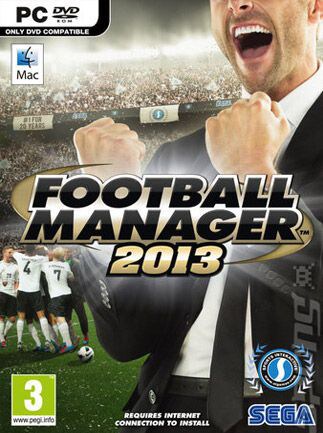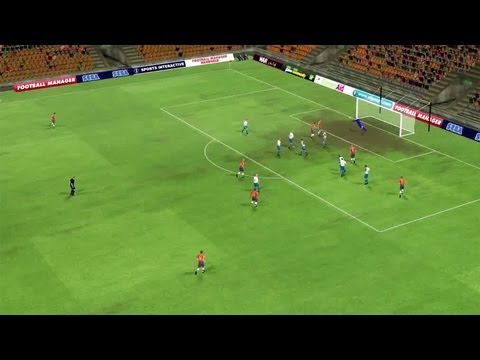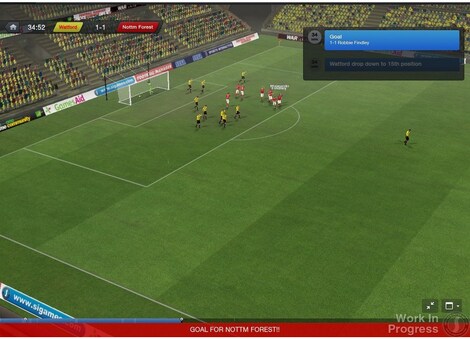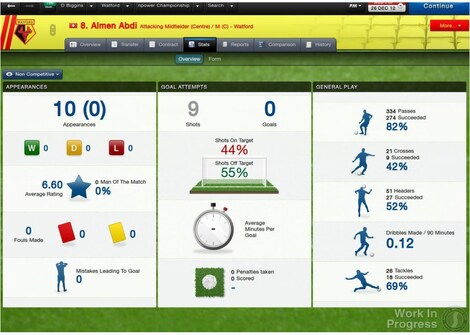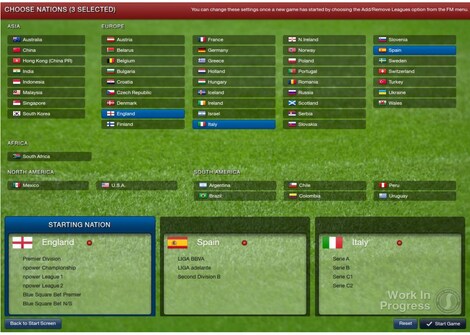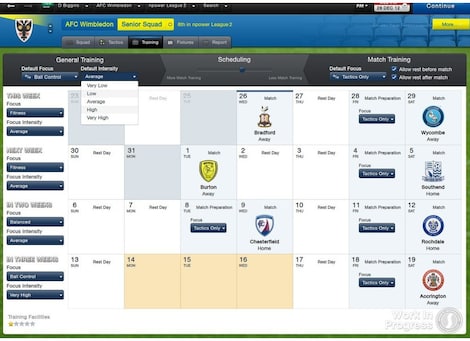 1/6
GLOBAL version
Football Manager 2013 Steam Key GLOBAL
Football Manager 2013 fête les 20 ans de la société Sports Interactive en vous présentant un éventail de nouvelles fonctionnalités.Cette année, vous pourrez diriger les clubs de plus de 50 nations de par le monde. Vous d ...
Description du produit
Football Manager 2013 fête les 20 ans de la société Sports Interactive en vous présentant un éventail de nouvelles fonctionnalités.

Cette année, vous pourrez diriger les clubs de plus de 50 nations de par le monde. Vous disposerez notamment de toutes les plus grandes ligues européennes, ainsi que d'une base de données de plus de 500 000 joueurs et entraîneurs existants.Vous êtes aux commandes : c'est vous qui choisissez quels joueurs joueront un match et quels joueurs resteront sur le banc de touche. Vous êtes responsable de l'ensemble de la stratégie, des discussions d'équipe, des remplacements et des conseils donnés sur le terrain. Tout en suivant le match en direct grâce au remarquable moteur de match 3D, ce sera à VOUS de faire la différence!

Outre les nouvelles fonctionnalités notables du mode Carrière, vous découvrirez de nouvelles façons d'apprécier Football Manager.
Key features
UN NOUVEAU MODE CARRIÈRE
Moteur de match

Le moteur de match 3D a été considérablement amélioré cette année. Tous les aspects du terrain paraissent plus authentiques, que ce soit les stades, les mouvements et l'intelligence des joueurs, ou encore le déplacement des balles en l'air.

Nous avons également intégré des centaines de nouvelles animations pour un rendu plus réaliste et nous avons décidé de nous inspirer des retransmissions télévisées en ajoutant de nouveaux angles de caméra et en montrant les coups de sifflet de début et de fin de match.

Rôles de l'entraîneur

Autre différence notable : la restructuration significative du staff de l'entraîneur et la réorganisation des rôles. L'exemple le plus parlant de ces modifications est l'apparition du poste de Director of Football (directeur sportif), qui permettra aux entraîneurs, s'ils le souhaitent, de déléguer une partie de leur travail, comme la négociation des contrats.

D'autre part, nous avons augmenté le nombre de préparateurs spécialisés dans le jeu et nous avons accordé à l'entraîneur une plus grande souplesse pour choisir à quel préparateur demander conseil et à quel moment. L'entraîneur pourra également se plaindre de l'interférence des dirigeants, bien qu'il vaille sans doute mieux utiliser cette option avec parcimonie.

Et bien plus encore...

Un système d'entraînement entièrement revu, une gestion internationale améliorée, différents tons lors des conférences de presse ainsi qu'une nouvelle interface utilisateur.

DE NOUVELLES FAÇONS DE JOUER...

Modes Classique et Défi

Le mode Classique de Football Manager est une façon moins chronophage de s'amuser avec Football Manager. Les principes restent les mêmes : l'entraîneur dirige une équipe de joueurs et participe à des compétitions du niveau de son choix. Toutefois, certaines des responsabilités inhérentes à ce poste sont endossées par le staff ou sont tout simplement supprimées.

Par exemple, en mode Classique, le joueur gère uniquement l'entraînement de l'ensemble de l'équipe, il n'y a plus d'entraînements individuels. Lors des matchs, plus de discussions d'équipe ou de rapports sur l'équipe adverse. Vous plongez tout de suite dans le vif de l'action grâce au moteur de match 3D utilisé en mode Carrière. Vous verrez un résumé des temps forts du match, que vous pourrez aussi sauter en passant directement à "Instant Result" (Résultat instantané).

De plus, les joueurs qui opteront pour le mode Classique découvriront quelques nouvelles options pour personnaliser les parties en fonction de leur style de jeu. Ainsi, il est possible de choisir une "Carrière" complète à durée indéterminée ou le nouveau mode "Défi".

Le mode Défi place les joueurs dans une situation particulière qui éprouvera leurs talents d'entraîneur sur une période de jeu plus courte, généralement une demi-saison. Parviendrez-vous à remporter un trophée avec une équipe constituée presque exclusivement d'enfants ? Réussiriez-vous à tirer d'affaire un club ayant commencé la saison tout en bas du classement ?

Le mode Défi, qui a fait son apparition dans Football Manager Handheld 2012, s'est révélé tellement populaire que nous avons décidé de l'inclure dans le mode Classique également.

Le jeu contiendra quatre défis gratuits, dont chacun bénéficiera d'un classement mondial.


Configuration requise
Configuration requise
Below are the minimum and recommended system specifications for Football Manager 2013 Steam Key GLOBAL. Due to potential programming changes, the minimum system requirements for Football Manager 2013 Steam Key GLOBAL may change over time.
Configuration minimale
Processor

Core 2 Duo 2.2 GHz

Graphics

Nvidia FX 5900 Ultra / ATI Radeon 9800

Memory

2 GB RAM

Disk space

2 GB HD

System

Windows XP / Vista / Windows 7

Other

Internet connection
Age restrictions
Age restrictions



Ce produit contient des éléments de

Gagnez 0.50 EUR à chaque fois que quelqu'un achète ce produit en utilisant votre reflink.