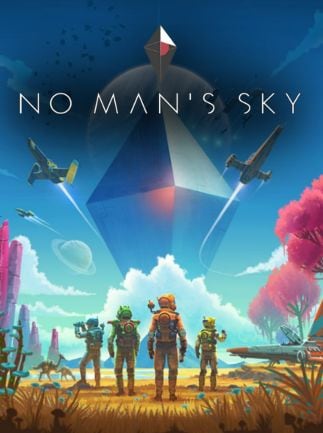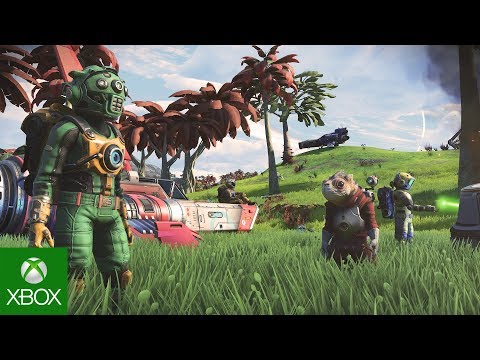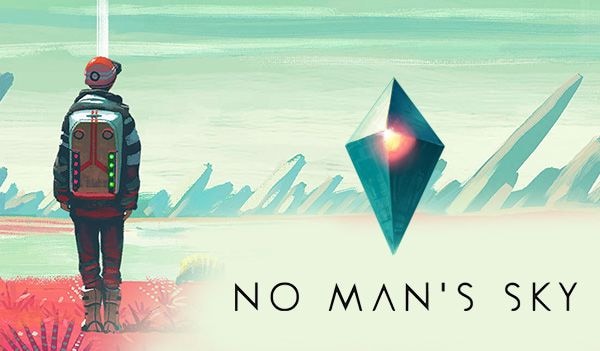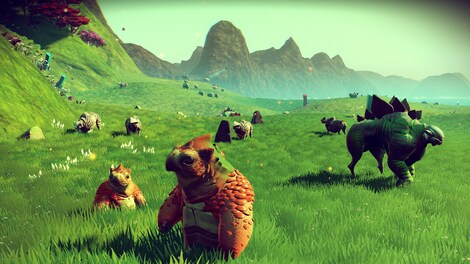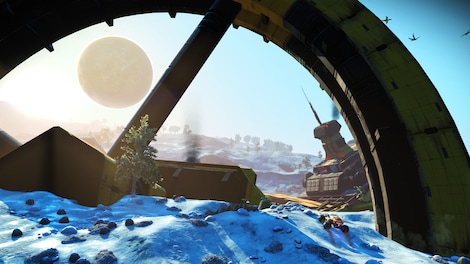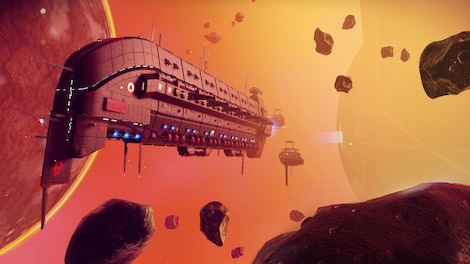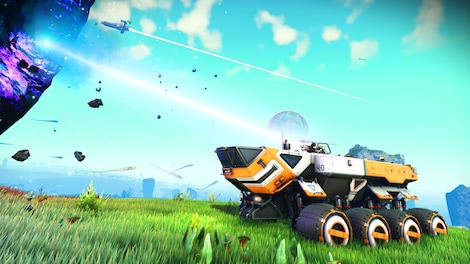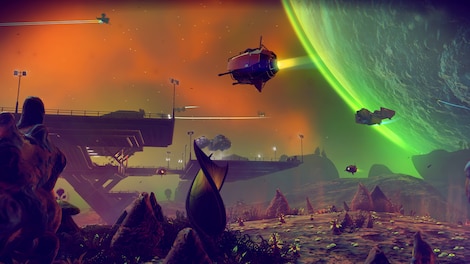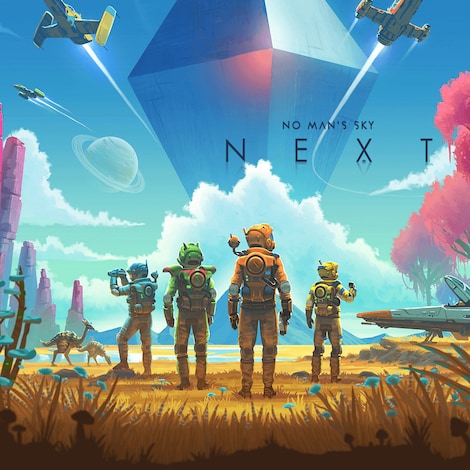 1/9
GLOBAL version
No Man's Sky Steam Key GLOBAL
Form a team with friends or fly alone and discover everything the universe has to offer. Gather, craft, explore – rediscover the title and enjoy new features introduced by the major expansion packs, including the famous Next update.
Selected offer from:
Price
22.33 EUR
54.99 EUR
59%

OFF
What is a Hot Deal?
A great offer when compared to other sites. Get it fast!
Money Back Guarantee
You must be logged in to add products to your wishlist.
Buy it in a bundle, pay less: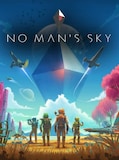 No Man's Sky Steam Key GLOBAL
GLOBAL
Offer from: World_of_games
Free G2A PLUS 1 Month key
3.01 EUR
Description du produit
No Man's Sky is an action-adventure survival game developed by Hello Games and released by the same company in August 2016. The Next update turned the game into an incomparably more enjoyable experience, with new features, including the most anticipated ones, such as the multiplayer, reworked gathering and crafting, and improved base-building.
Story
No Man's Sky is a space exploration game, and the story is heavily focused on it. As the game progresses, you will learn more about the universe you are playing in, including the portals, and the true nature of a mysterious entity called Atlas.
Gameplay
The game can be played from either a first- or third-person perspective. It focuses on exploring procedurally generated planets spread across the virtual universe. Players may build bases on the planets, gather resources and craft items, engage in combat with aliens, fly with friends, and even discover and name unknown flora and fauna.
Approaching infinity
On their journey with No Man's Sky players will find themselves presented with a vast universe of 18 quintillion planets. This is the kind of number which gives a better idea of infinity than infinity itself. Each planet is procedurally generated with all of its geographical features, wildlife, and mysteries to discover.
Endless discovery
Every planet holds its own bizarre creatures, plants, and more, and when you are the first to see them, you get the honor of naming your discoveries.Commemorate yourself, honor your friends, or draw inspiration from your favourite movie. One way or another, you get to decide how your discoveries are called, for every future visitor to see.You hold the power of names!
Seamless travels
Loading screens are a thing of the past! If you see a planet on the sky you can at all times jump into your ship and fly there by yourself! Break atmosphere, cross the emptiness of space, and then land on a new world to see its wonders! Travel seamlessly through the star systems before warping to a new one. Massive planets and calming journeys await you!.
Mining and crafting
Through your travels you'll encounter minerals and other resources ripe for your multitool to mine them! Gather the pieces, fuel your ship and suit's systems, upgrade your technology, and prepare yourself to the journey ahead of you!
Unique visual style
No Man's Sky has a evocative, abstract visual style, complementing its calming, steady gameplay, and a promise of discovering bizarre creatures. Bright, vivid colours, odd rock formations, and incredible, never before seen wildlife all thanks to No Man's Sky's visual style inspired by the science fiction of old.
Alien mysteries
Receive communications from a mysterious entity presenting itself as Atlas and investigate its connections to two outstanding aliens able to communicate with you. Discover your purpose in the universe and decided what to do about it.Learn alien languages and establish trading contracts with the Gek, the Korvax, and the Vy'keen, aliens inhabiting the same galaxy as you. Create your own alien dictionary!
Reception
Reviewers agreed, that though in the beginning, the No Man's Sky PC experience was not the most pleasant one, the development team worked hard to regain the trust and give NMS new life. Devs managed to fix the most annoying bugs and they added certain features that the community expected since the release. The Next update was a huge milestone and turned No Man's Sky into a true gem you should definitely try if you like space exploration games.
Key features
No Man's Sky is a game of exploration, discovery, crafting, and trading. Steer your spacecraft through the vastness of space, mine unique planets for resources, and make your name as the greatest galactic biologist, with thousands of alien life forms given name by your hand. NMS PC takes you on an endless journey to countless stars.
Game features
18 quintillion planets - NMS has more planets than you'll be able to see in a lifetime, but you are very welcome to try
Mine and craft - extract resources from the places you visit and use them to upgrade your explorer's kit: suit, ship, multitool and more
Seamless travels - fly from planet to planet without a single loading screen between them. Break atmosphere in real time and land in a new place on your own
The mysterious galaxy centre - let the Atlas guide your progress and discover what mystery lies at the centre of the galaxy
Procedurally generated wildlife - find creatures you wouldn't imagine could exist and name them the way you want, it's the discoverer's right!
Note: Ce produit est une précommande. Après votre achat, un code de précommande vous sera réservé. N'oubliez pas, vous recevrez ce produit le jour de la sortie du jeu au plus tard. Veuillez également noter que ce produit vous sera envoyé sous la forme d'un cadeau steam (un lien) et non sous forme de clé CD.

Release date: 2016-08-12
Configuration requise
Configuration requise
Below are the minimum and recommended system specifications for No Man's Sky Steam Key GLOBAL. Due to potential programming changes, the minimum system requirements for No Man's Sky Steam Key GLOBAL may change over time.
Configuration minimale
Processor

Intel Core i3

Graphics

nVidia GTX 480

Memory

8 GB RAM

Disk space

10 GB

System

Windows 7
Langues
Langues
BR, CN, DE, ES, FR, IT, JP, KR, PL, PT, RU, UK
Gagnez 0.56 EUR à chaque fois que quelqu'un achète ce produit en utilisant votre reflink.