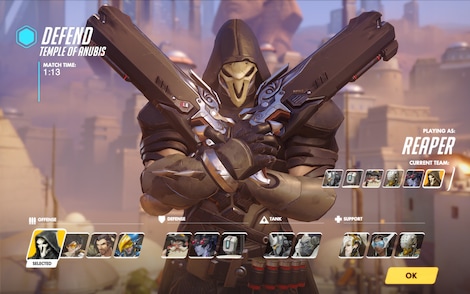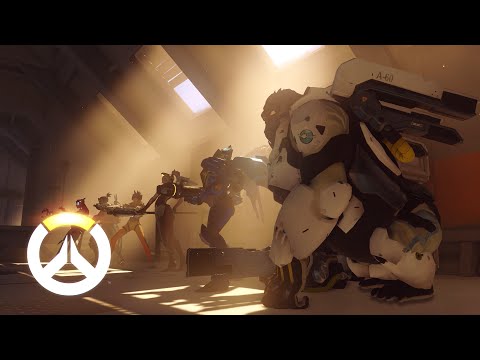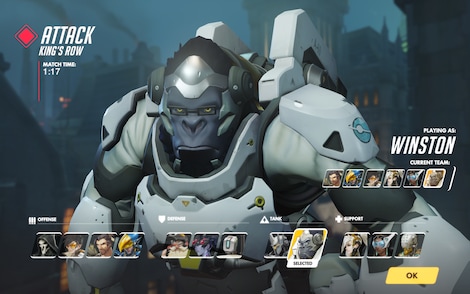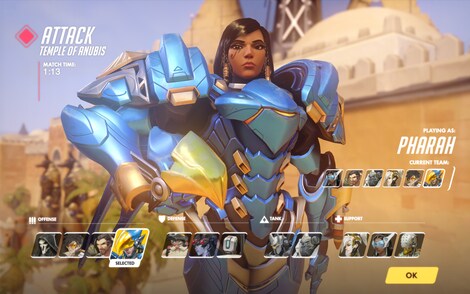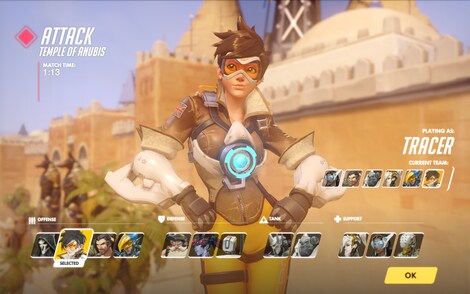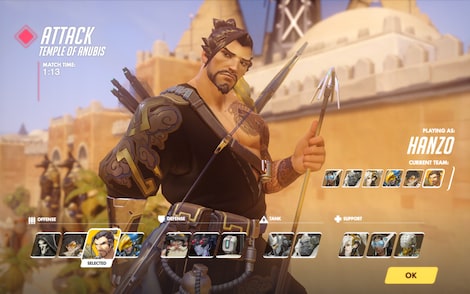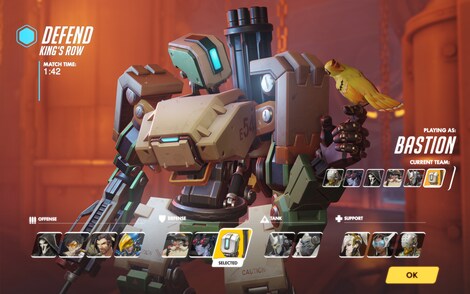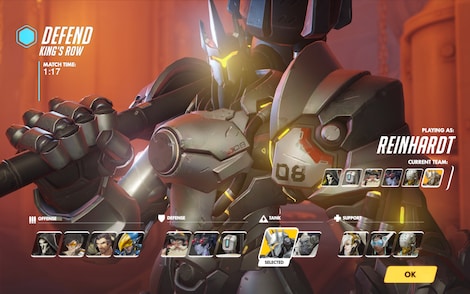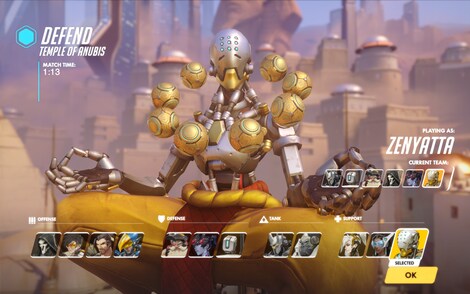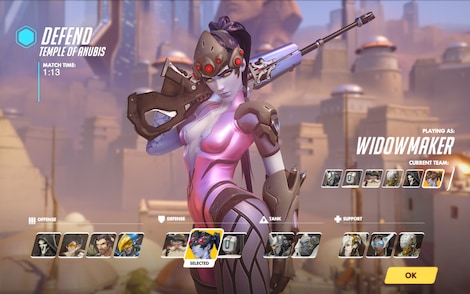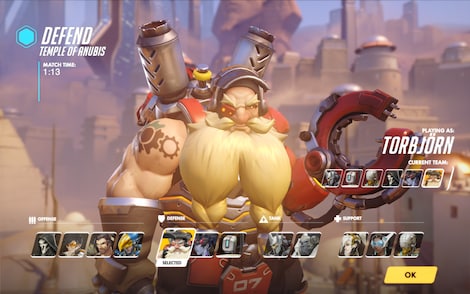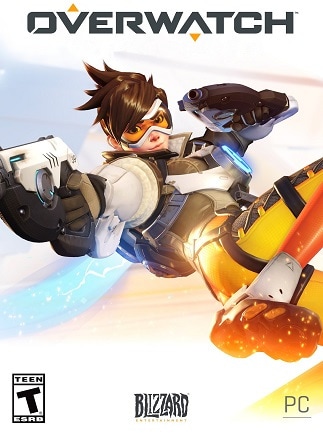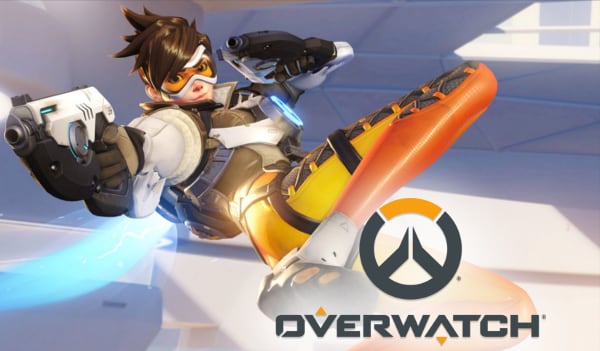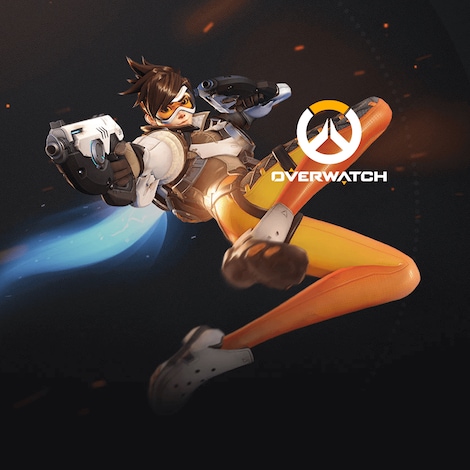 1/15
GLOBAL version
Overwatch Battle.net Key GLOBAL
Overwatch est un jeu de tir à la première personne (FPS) en mode multijoueur sortie sur PC en 2016, développé et publié par Blizzard Entertainment. Dans le jeu vous incarnez l'un de 29 personnages disponibles, aussi appe ...
Selected offer from:
Price
18.69 EUR
59.99 EUR
68%

OFF
What is a Hot Deal?
A great offer when compared to other sites. Get it fast!
Money Back Guarantee
You must be logged in to add products to your wishlist.
Buy it in a bundle, pay less: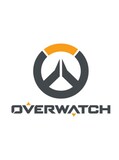 Overwatch Battle.net Key GLOBAL
GLOBAL
Offer from: Positive_feedback
Offer from: Game_boutique
Free G2A PLUS 1 Month
2.49 EUR
Description du produit
Overwatch est un jeu de tir à la première personne (FPS) en mode multijoueur sortie sur PC en 2016, développé et publié par Blizzard Entertainment. Dans le jeu vous incarnez l'un de 29 personnages disponibles, aussi appelés « héros », pour réaliser de différents objectifs basés sur un gameplay nécessitant une coopération parfaite de votre équipe.
Gameplay et personnages
Ce qui distingue ce jeu des autres titres similaires sur le marché est sans doute son gameplay – extrêmement balancé et super jouissif. Dans l'univers d'Overwatch, deux équipes de six joueurs s'affrontent afin de remporter la bataille dans plusieurs modes de jeu. Le joueur peut choisir son héros parmi près de 30 personnages disponibles, chacun ayant à sa disposition un kit de compétences uniques qui donnent l'avantage sur le champ de bataille. Les héros sont classés dans trois catégories bien distinctes :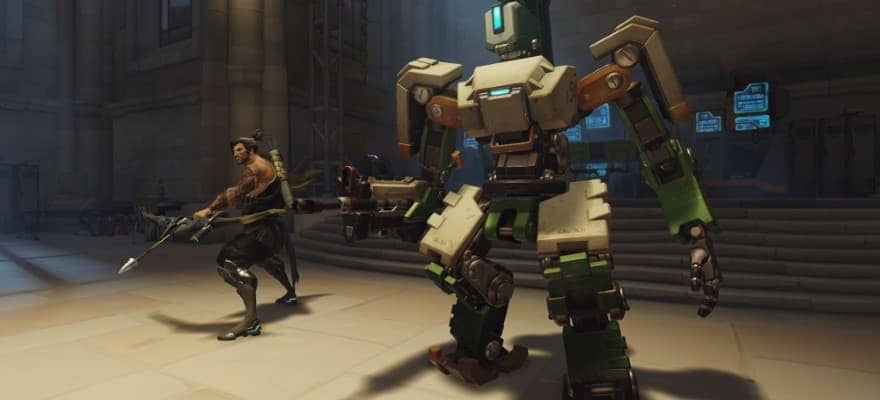 Dégâts – personnages connus pour leur grande mobilité qui font énormément de dégâts. Leur point faible est une grande susceptibilité aux attaques de personnages adversaires. Ici on compte également les personnages qui possèdent des unités de soutien, tels que des pièges ou des tourelles qui augmentent la puissance de feu, aident à protéger de zones stratégiques ou bien permettent de créer des points d'étranglement pour éliminer les groupes d'ennemis. Dans cette classe nous avons : Tracer, McCree, Soldat : 76, Faucheur, Hanzo, Genji, Mei et Fatale.
Tank – disposant de nombreux points de vie, ce type de personnage peut encaisser plus de dégâts que les autres classes dans le jeu. Ils sont parfaits pour attirer l'attention des ennemis pour permettre à son équipe de réaliser les objectifs de la mission. Les personnages tank possèdent aussi des boucliers d'énergie auto-régénérant et/ou des points d'armure ce qui leur permet d'offrir une protection réelle à leurs coéquipiers. Certains d'entre tanks dans Overwatch sont D.VA, Reinhardt, Chopper et Winston
Soutien - Ces héros sont une vraie bénédiction sur le champ de bataille. Non seulement ils peuvent améliorer les statistiques de leurs alliés en leur rendant les points de vie perdus ou en renforçant leur armure, mais également ils peuvent affaiblir l'équipe adversaire. Tout cela leur permet de compenser ce qui leur manque en puissance de feu ou en nombre de points de vie. Parmi les héros de type Soutien nous avons Ange, Lucio, Zenyatta et Ana.
Chacun des héros possède une capacité primaire et au moins deux capacités supplémentaires, dont certaines nécessitent un temps de rechargement. De plus, lors de la partie, les joueurs ont l'occasion de développer de capacités spéciales de leurs personnages, telles que l'augmentation de la vitesse ou de la force ou bien une attaque puissante. L'utilisation d'une capacités spéciale par un héros est accompagnée d'une lourde exclamation ce qui peut avertir les joueurs adversaires et leur donner du temps pour réagir à une attaque imminente.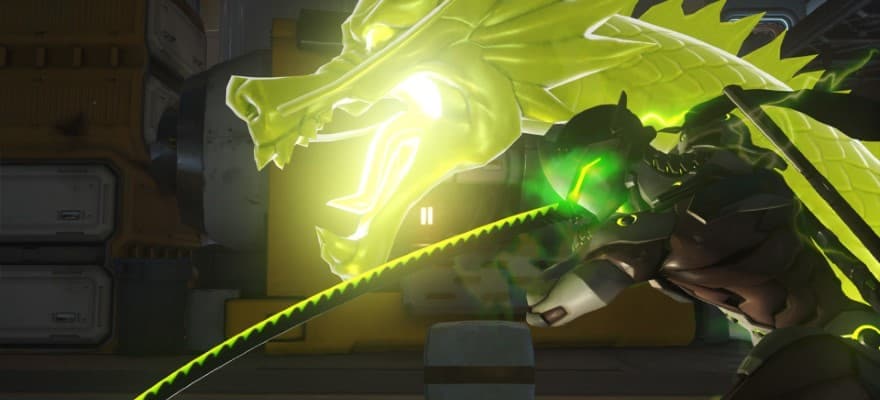 12 cartes disponibles sont classées dans 4 groups distincts :
Attaque, où une équipe en attaque a pour le but d'atteindre deux points de capture. Le deuxième point de capture n'est déverrouillé qu'après avoir le contrôle sur le premier.
Escorte, une des équipes doit protéger un convoi en l'avançant d'un point A à un point B à travers plusieurs points de contrôle. Le véhicule protégé n'avance que si les membres d'équipe en attaque se situent à la proximité du convoi et s'arrête au moment où les défenseurs prennent contrôle sur la zone autour. Si aucune des équipes n'est pas près, le véhicule recule.
Hybride, qui combine deux modes : Attaque et Escorte, où le convoi est considéré comme un point qu'il faut contrôler et ensuite l'escorter jusqu'à sa destination.
Contrôle, le mode qui présent à deux équipes le même objectif : capturer un point précis et le garder jusqu'à ce que l'indicateur de contrôle situé en haut de votre écran affiche 100%.
Overwatch vous propose un système de progression basé sur l'attribution des points d'expérience, dont le nombre dépend de nombreux facteurs, tels que le ratio victoire/défaite ou le temps passé dans la partie. Votre performance dans le jeu peut être récompensée par 3 types de médailles : d'or, d'argent ou de bronze. Après avoir franchi un niveau dans Overwatch, vous remportez un coffre de butin qui peut renfermer des objets comme : célébrations, apparences ou répliques, aussi bien que la monnaie du jeu. Il existe trois niveaux de rareté des objets : Commun, Epique ou Légendaire. Les coffres peuvent également être achetés en dépensant de l'argent réel dans la boutique Battle.net.
Popularité et la réception auprès du public
La réception d'Overwatch par la communauté aussi bien que celle dans la presse était plus qu'enthousiaste, ce qui a permis à la licence de Blizzard de remporter un grand succès commercial. Le gameplay frénétique, les modes de jeu addictifs et les héros avec leurs histoires captivantes – voilà ce que les joueurs adorent depuis leurs premiers moments dans le jeu. La popularité du titre a contribué à la naissance d'une franchise qui s'étend bien au-delà du monde des jeux vidéo, avec des courts métrages, des BD et d'autres médias qui ont permis de nous plonger encore plus profondément dans l'univers fascinant d'Overwatch. Le succès du jeu s'est également traduit par la création de l'Overwatch League, l'une des ligues eSport à la croissance la plus rapide dans l'industrie.
Prix sur G2A.COM
Si vous aimez la compétition, Overwatch est idéal pour vous. Vous pouvez maintenant acheter Overwatch PC à un prix raisonnable auprès des vendeurs vérifiés. Ces derniers vous offrent le produit sous forme d'une clé digitale à activer (cd key) sur Battle.net, la plateforme en ligne d'où vous pouvez télécharger le jeu.
Key features
Une trentaine de personnages jouables, chacun avec ses propres capacités.
12 cartes principales avec de nouvelles cartes ajoutées au fil de la progression.
Gameplay multijoueur basé sur le travail d'équipe.
Capacités uniques de personnages qui peuvent renverser le court d'une partie
Personnalisation de personnage, des célébrations de victoire et de nouveaux skins.
Attention !
Ce produit NE PEUT PAS être activé ni joué en Chine.
Overwatch PC 
est un produit digital qui n'est peut-être activé que sur la plateforme en ligne Battle.net (Blizzard) – version physique en boîte n'est pas incluse.
Release date: 2016-05-24
Configuration requise
Configuration requise
Below are the minimum and recommended system specifications for Overwatch Battle.net Key GLOBAL. Due to potential programming changes, the minimum system requirements for Overwatch Battle.net Key GLOBAL may change over time.
Configuration minimale
Processor

Intel Core i3 / AMD Phenom X3 8650

Graphics

NVIDIA GeForce GTX 460 / ATI Radeon HD 4850 / Intel HD Graphics 4400

Memory

4 GB RAM

Disk space

30 GB

System

Windows 7 / 8 / 10 (64-bit)
Configuration recommandée
Processor

Intel Core i5 / AMD Phenom II X3

Graphics

NVIDIA GeForce GTX 660 / AMD Radeon HD 7950

Memory

6 GB RAM

System

Windows 7 / 8 / 10 (64-bit)
Langues
Langues
CN, DE, ES, FR, IT, JP, KR, PL, PT, RU, UK
Gagnez 0.47 EUR à chaque fois que quelqu'un achète ce produit en utilisant votre reflink.