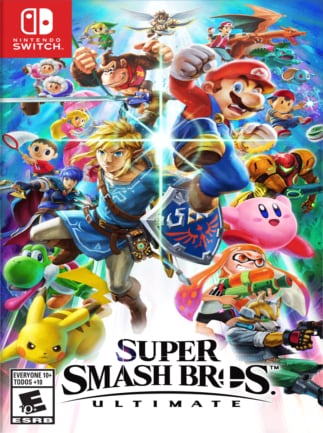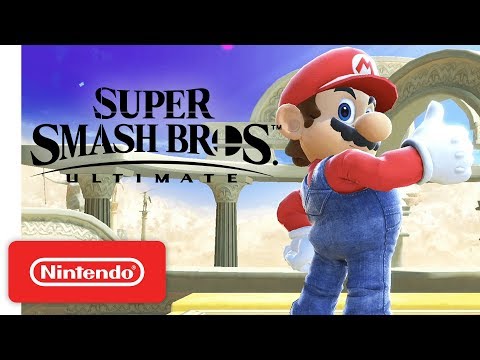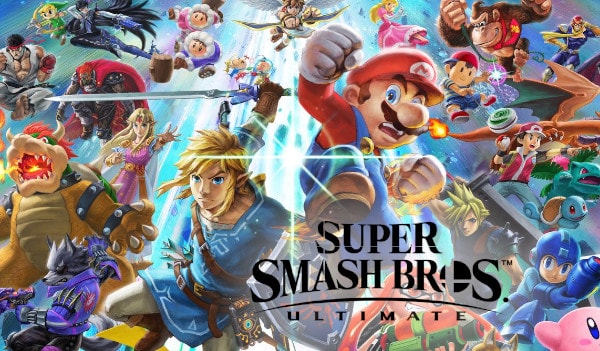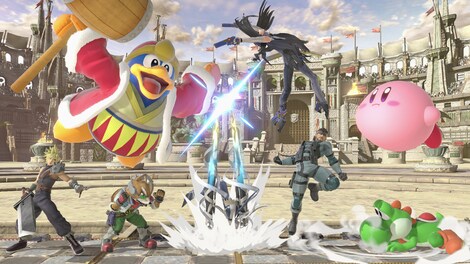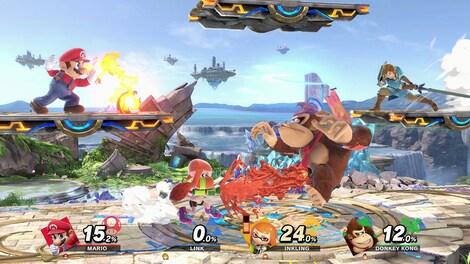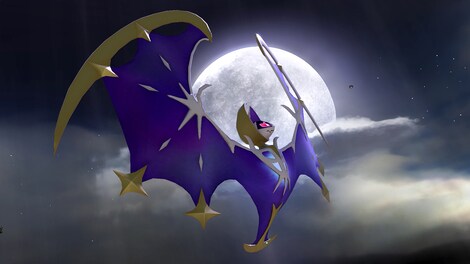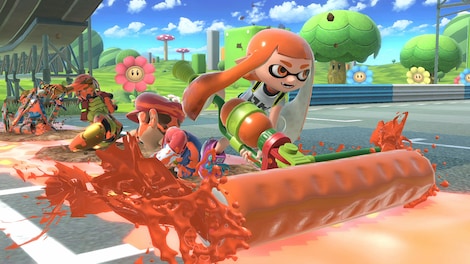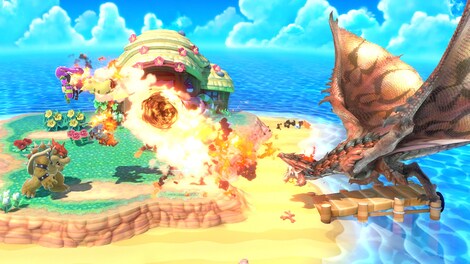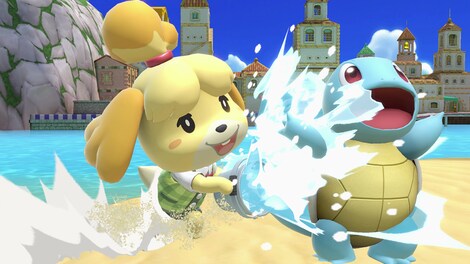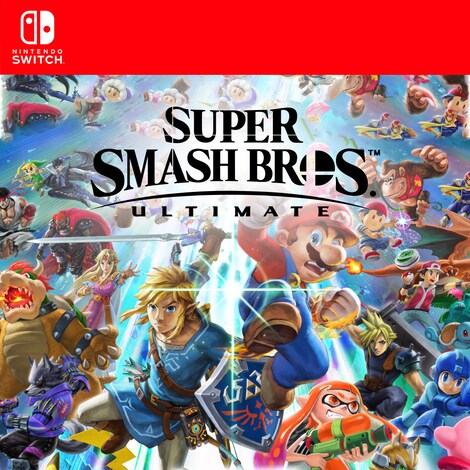 1/10
EUROPE version for:

Nintendo Switch
Super Smash Bros. Ultimate Nintendo Switch EUROPE
Encounter one of Nintendo's biggest and most emblematic sagas! Smash Bros Ultimate is a perfect choice for all lovers of multiplayer combat. The game has an overwhelming amount of content at your disposal so prepare yourself for tons of fun
Buy it in a bundle, pay less: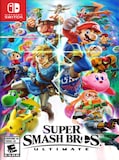 Super Smash Bros. Ultimate Nintendo Switch EUROPE
EUROPE
Offer from: Digitalsoftwares
Offres : 5
Offres en livraison instantanée

Outlawgames

Excellent seller

99%

Positive feedback

20568

Codezilla

Excellent seller

100%

Positive feedback

1263
Description du produit
Control characters such as Super Mario, Zelda, Samus, Donkey Kong or Pikachu and fight in the most varied scenarios extracted from the digital legacy of the Japanese company. Appreciate the largest roll of heroes, heroines, and villains, with new game modes and classic gameplay. SSBU is the highlight of a Nintendo flagship license. Super Smash Bros. Ultimate stars a total of 74 fighters which are available from the beginning, over 100 scenarios and more than 800 musical themes.Along with the variety of characters, you will also relish a lot of stages to fight. Many of these stages come from previous games and can be unlocked through the game. Masahiro Sakurai is the creator of the franchise and the game was developed by Bandai Namco Games, Sora Ltd., and distributed by Nintendo.
Crossover fighting game
Experience breathtaking 1v1 battles filled with multiple action possibilities. You can now dodge in specific directions, attack while climbing stairs, do the small jumps allowing to make air attacks, and achieve a "perfect shield" by releasing the shield button with perfect timing. Dive into countless combat situations and fight against skilled characters. Admire Smash's final attacks with shorter animations.
Characters in SSBU
Smash Bros. Ultimate has more characters to choose from than ever. You will start with the 12 characters of the original game on N64: Mario, Donkey Kong, Samus, Fox, Link, Kirby, Yoshi, Pikachu, Luigi, Captain Falcon, Ness and Jigglypuff. Most of the characters will have to be unlocked but if you play well and a lot, you will unlock characters in Ultimate very quickly. Each character has their eight combats with thematic sequences. All these modalities are articulated around a game mechanics known throughout the three previous instalments. Damage the rivals and send them offstage! Remember, that physics play an important role when calculating the distance and power of the throws. Plan your attacks wisely.
Game Modes
Explore several new modes available at Smash Bros. Ultimate:
Squad Strike: A battle mode configured as 3v3 or 5v5. Each player chooses a set of fighters to face in an elimination battle. The last fighter who remains standing will be the winner.

Tourney: a tournament mode that supports up to 32 participants.

Smashdown: a series of battles in which you must choose a new fighter in each round.

Training: an orderly mode that helps you learn the best practices for achieving success.
In Super Smash Bros. Ultimate, the stage is selected before you choose your fighter. Obviously, some stages are better configured for certain sets of movements, so this is an interesting change that indicates that Nintendo is paying attention to how competitive players play. One of the most important features of Super Smash Bros. Ultimate is called Stage Morph. Throughout a match, one stage can transform into another, which can completely change the game.
Discover numerous new items such as: Banana Gun, Death's Scythe (Castlevania), A magic cane, A crushing ball that kills you in contact, New Pokémon: Mimikyu, Marshadow, Ditto, Lunala, Pykumuku, Ramblin 'Evil Mushroom (from Earthbound), Bomber (from Kirby), Healing Field, Launching star, Dungeon
Key features
Over 74 fighters to choose from
More than 100 scenarios and 800 musical themes available
Several new engaging game modes
Breathtaking 1v1 battles filled with amazing combos and attacks
Warning!
This product is region-locked and it can only be activated and played in EUROPE.
Release date: 2018-12-07
Gagnez 2.80 EUR à chaque fois que quelqu'un achète ce produit en utilisant votre reflink.