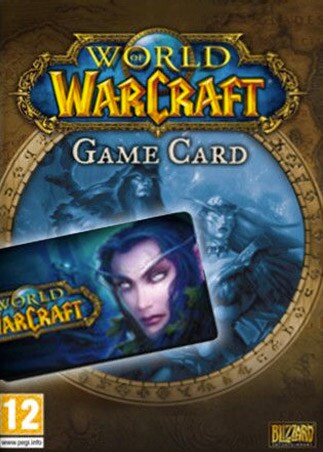 1/1


World of Warcraft Time Card Prepaid Battle.net NORTH 60 Days Battle.net NORTH AMERICA
World of Warcraft Prepaid is the cheapest solution if you want to renew your existing account for 60 days.The price is significantly lower than in the case of payment via credit card and it's much safer. So why wait, was ...
Lire la suite
Offre du vendeur
Mmogoldshop
100%
Commentaire positif
4900
Commentaires sur les ventes (12 derniers mois)
Renseignez-vous sur le produit
---
Ce vendeur a reçu des notes exceptionnellement élevées de la part des acheteurs pour son service client exceptionnel.
---
Ce vendeur n'émet pas de factures.
GARANTIE DE REMBOURSEMENT
pour les produits numériques fournis par les vendeurs
The Time Card adds 60 days of game time.

World of Warcraft Prepaid is the cheapest solution if you want to renew your existing account for 60 days.The price is significantly lower than in the case of payment via credit card and it's much safer. So why wait, waste money and give up on your raiding when you can buy a Prepaid?

Keep in mind that you can't use World of Warcraft Prepaid to activate your account with TRIAL status! In this case you should buy a basic version of the game – World of Warcraft: Battlechest.

UK

Restrictions:

Descripteurs de contenu:
Payment methods:
and 200+ more