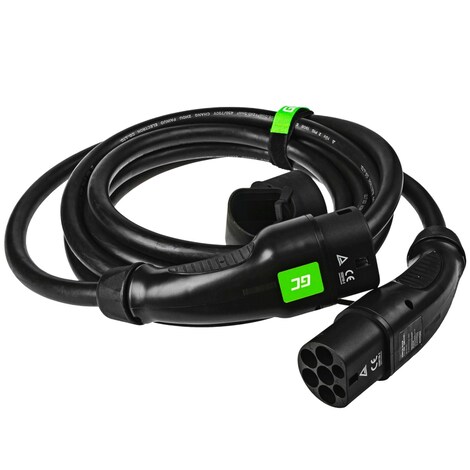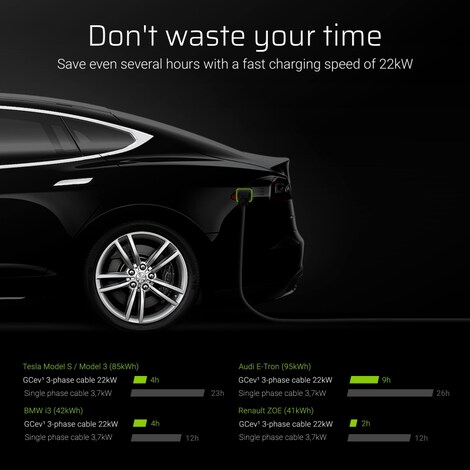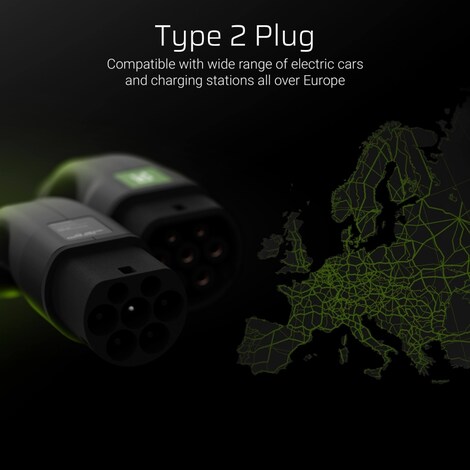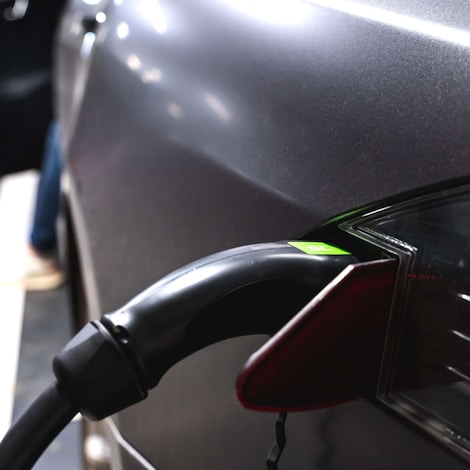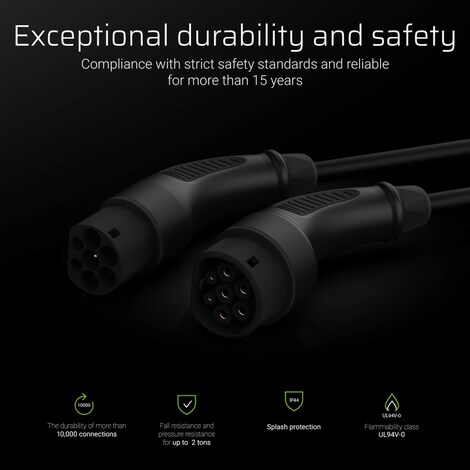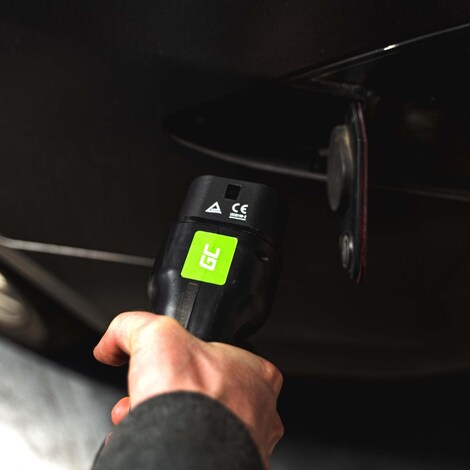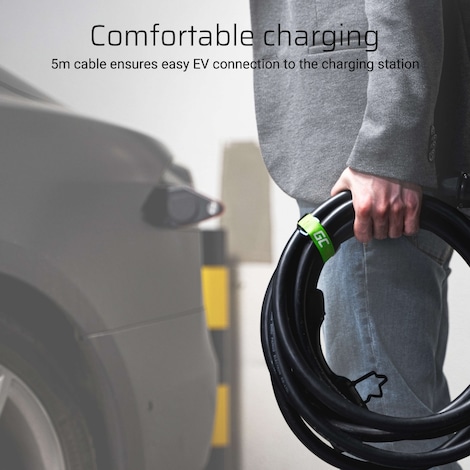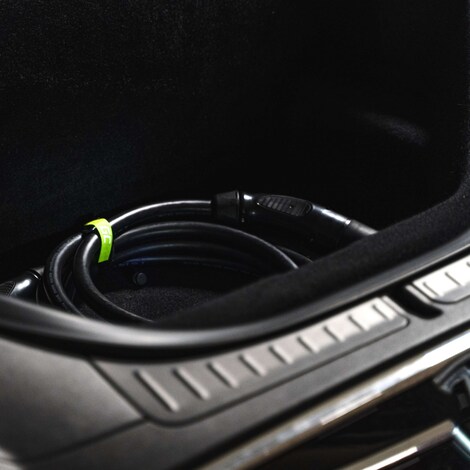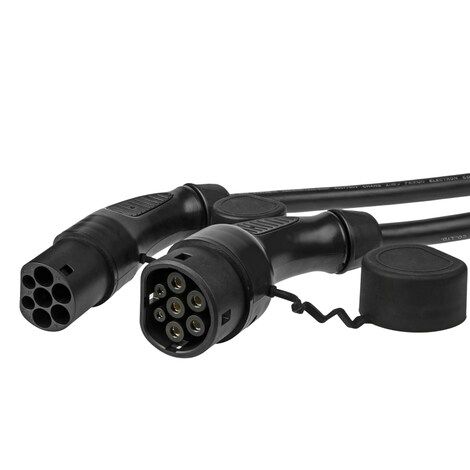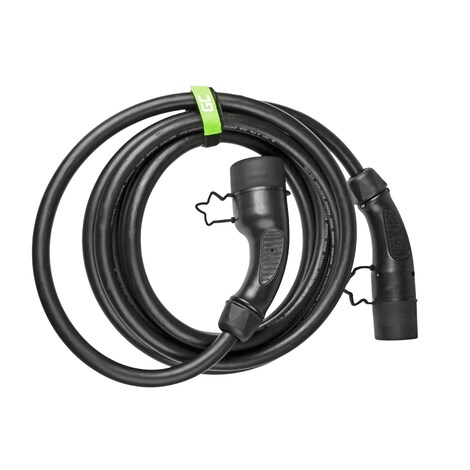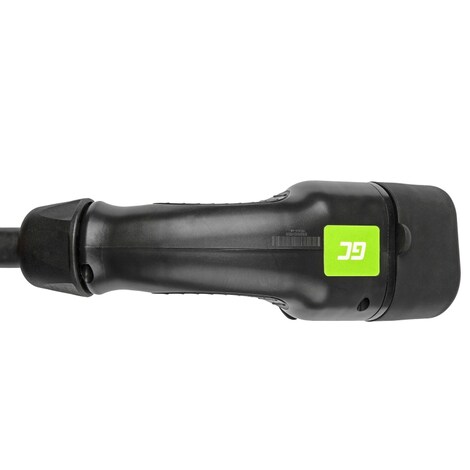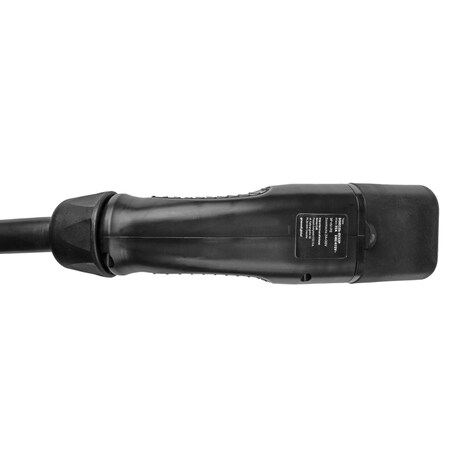 1/12
GC® Cable Green Cell GC Type 2 for charging EV Tesla Leaf Ioniq Kona E-tron Zoe 22kW
Selected offer from seller:
GC Type 2 Cable - Charging electric vehicles without any limitsDon't waste time for chargingThanks to it's 3-phase construction and 32A rated current Green Cell Type 2 to EV cable allows fast charging of electric cars wi ...
Product description
GC Type 2 Cable -
Charging electric vehicles without any limits
Don't waste time for charging

Thanks to it's 3-phase construction and 32A rated current Green Cell Type 2 to EV cable allows fast charging of electric cars with power up to 22kW. It is ended with Type 2 connectors, which are used in charging stations throughout Europe. 6.2 lb of weight makes it comfortable and easy to use the cable itself will not take up much space in the boot of your vehicle.
Make the most of your time
With the GC Type 2 22kW cable, electromobility is not only a way to travel, but also a time-saving technique. By maximizing the use of the power at which your vehicle can be charged, you can save up to several hours of charging with AC power. With low costs and compatibility with charging stations across Europe, you have new horizons to explore.
Durability and safety
Thanks to it's construction and compliance with safety standards, the cable is protected against tough conditions such as splashes, fine gravel, beeing dropped or driven over with weight up to 2 tons. The exceptional durability of the connectors ensures more than 10.000 connections, which means that the cable can be used for more than 15 years without any problems, even with standard daily charging.
Unlimited charging
Green Cell Type 2 cable for charging electric cars can be taken all over Europe without any worries. Thanks to their universal Type 2 plugs, they are compatible with all charging stations. Other physical parameters of the cable were also selected for the convenience of users - the length of 5 meters (16.4ft) allows easy access to any station, and the weight of 6.2 lb allows you to move and use the cable freely.
Electromobility is the future
Electric vehicles are an integral part of our future. Whether you were buying an electric car on the basis of a clean environment, technological possibilities or economics, we would like to congratulate you on your excellent choice and on being one step ahead of the traditional automotive industry. We are delighted to have you join us in this new wave of green energy that will help change the world!
Compatible electric car models
Audi E-tron / A3 E-tron / Q7 E-tron
BMW 330e / 530e / 740e / i3 / i8 / X5 xDrive40e
Hyundai IONIQ Electric / KONA Electric
Jaguar I-Pace
Kia e-Niro / e-Soul / Niro PHEV / Optima PHEV
Mercedes B250e Electric / C350e PHEV / GLE 500e PHEV / S500 Saloon PHEV
Mini Countryman PHEV
Nissan LEAF
Renault ZOE
Smart EQ forfour / fortwo
Tesla Model 3 / Model S / Model X
Toyota Prius Plug-In Hybrid
Volkswagen e-Golf / e-Up / Golf GTE
Volvo S90 PHEV / V60 PHEV / V90 PHEV / XC60 PHEV / XC90 PHEV
More information
More information
Invoices
This seller provides invoices. To receive one, you can contact them once you place an order.
Earn 47.42 USD every time someone buys this product using your reflink.