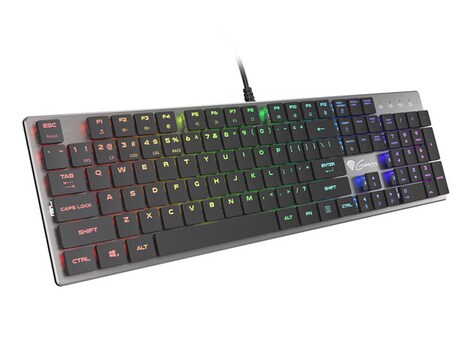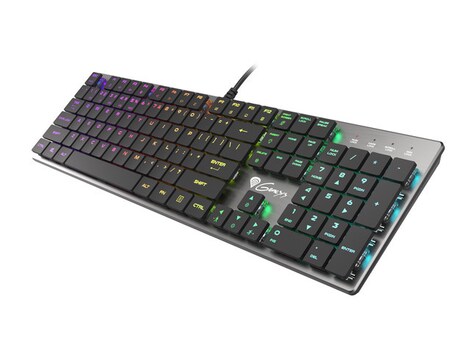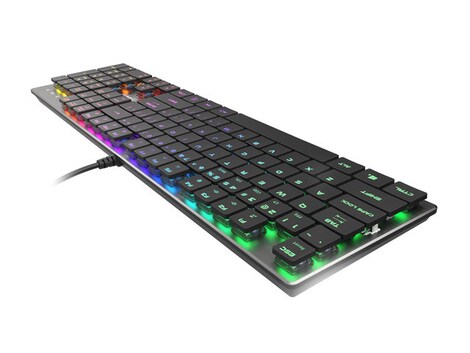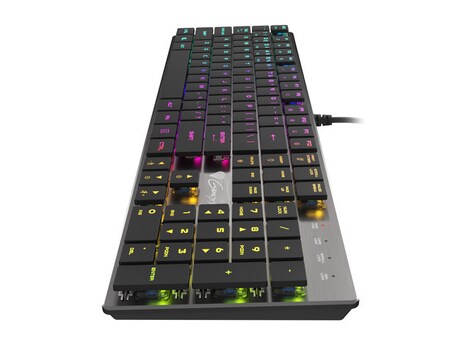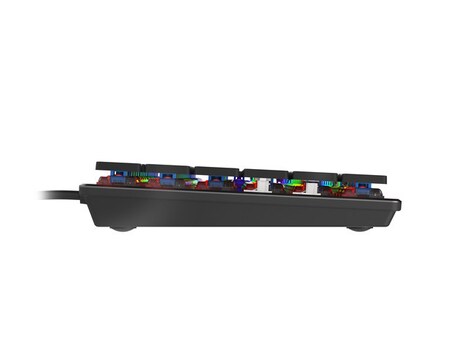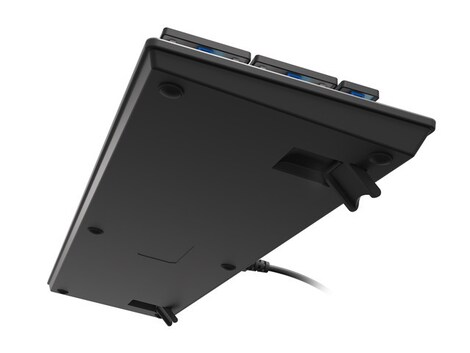 1/6
Genesis Thor 420 RGB
Klawiatura mechaniczna Genesis Thor 420 RGB Budząca podziw płaska klawiatura mechaniczna. Skonstruowana dla najbardziej wymagających graczy ceniących sobie nie tylko zaawansowaną funkcjonalność, ale także piękny, luksuso ...
You must be logged in to add products to your wishlist.
Product description
Klawiatura mechaniczna Genesis Thor 420 RGB
Budząca podziw płaska klawiatura mechaniczna. Skonstruowana dla najbardziej wymagających graczy ceniących sobie nie tylko zaawansowaną funkcjonalność, ale także piękny, luksusowy design. Wykonana z lśniącego aluminium kusi swoim wyglądem, zadowala możliwościami i żywotnością przełączników do 50 mln kliknięć. Poznaj Thor 420 – Twoją nową klawiaturę mechaniczną.
Cechy produktu:
Wytrzymała aluminiowa obudowa
Żywotność klawiszy do 50 mln kliknięć
Podświetlenie RGB z efektem PRISMO
22 trybów podświetlenia do wyboru
Płaskie mechaniczne przełączniki outem blue
Blokada klawisza Windows
Gumowe antypoślizgowe stopki
Klawisze multimedialne
N-Key Rollover
Niskoprofilowa konstrukcja
Zaawansowane oprogramowanie
Specyfikacja produktu:
Komunikacja z PC: Przewodowa
Mechanizm klawiszy: Mechaniczny
Długość przewodu: 1,65m
Wymiary: 418x113x24 mm
Liczba klawiszy: 104
Liczba klawiszy multimedialnych: 12
Siła nacisku: 45 g
Żywotność klawiszy: 50 mln przyciśnięć
Wymagania systemowe: Windows® XP/Vista/7/8/10, Linux, Android
NOWOCZESNE PRZEŁĄCZNIKI MECHANICZNE
Thor 420 RGB wyposażona jest w nowoczesne, wysokiej jakości niebiskie przełączniki mechaniczne o żywotności do 50 milionów kliknięć, które charakteryzują się wyraźnym klikiem oraz super niskim punktem aktywacji 1.2mm. Wymaga ona jedynie 45 gramów nacisku, co umożliwia błyskawiczne naciskanie klawiszy dając tym samym niesprawiedliwą przewagę nad Twoją konkurencją.
NISKOPROFILOWA, ALUMINIOWA OBUDOWA
W odpowiedzi na potrzeby graczy stworzyliśmy klawiaturę o bardzo solidnej, aluminiowej konstrukcji o ultra płaskim profilu. Daje to jeszcze większy komfort dla Twoich nadgarstków podczas długich godzin rozgrywki. Aluminium sprawia, że masz do czynienia z trwałą i solidną klawiaturą, nadając jej dodatkowo ekskluzywny wizerunek, który poprawi look każdego biurka.
BLOKADA KLAWISZA WINDOWS
Klawiatura pozwala Tobie zablokować Tobie klawisz Windows w prosty sposób. W przypadku każdej ważnej bitwy nie możesz sobie pozwolić na przypadkowe zminimalizowanie gry. Graj bez zakłóceń i wygrywaj z Thor 420 RGB !
NAJPIĘKNIEJSZA WŚRÓD KONKURENCJI
W świecie wirtualnym daje Ci przewagę nad konkurencją. W świecie realnym – bawi się Twoimi doznaniami wizualnymi. Niecodzienna, smukła sylwetka ubrana w lśniące aluminium. Dopieszczona magicznym podświetleniem RGB z niesamowitym efektem PRISMO z 22 trybami oświetlenia. Thor 420 to modelka wśród klawiatur, która dumnie reprezentuje Twoje stanowisko.
N-KEY ROLLOVER
Klawiatura korzysta z technologii N-Key rollover, czyli pełnego Anti-Ghostingu. Nieważne, ile gracz wciśnie klawiszy jednocześnie, urządzenie odczyta prawidłowo każdy wciśnięty przycisk, błyskawicznie przesyłając sygnał z klawiatury do komputera. Pełen odczyt. Pełna kontrola. Thor 420 nie godzi się na żadne kompromisy.
ZAAWANSOWANE OPROGRAMOWANIE
Thor 420 to również zaawansowane oprogramowanie pozwalające na konfigurowanie własnych profili i makr. Dzięki nim gracz może wcześniej przygotować się do każdej rozgrywki i przy pomocy jednego klawisza odpalić zabójcze combo, które przesądzi o losie potyczki. Ponadto w centrum dowodzenia skonfigurujesz dokładnie aktywny tryb podświetlenia RGB.
GUMOWE ANTYPOŚLIZGOWE STOPKI
Klawiatura posiada antypoślizgowe stopki, które zapewniają jej niezachwianą stabilizację. Gdy musisz zdominować przeciwnika ważne jest, abyś w najważniejszych momentach nie stracił kontroli spod swoich rąk. Thor 420 daje Ci pewność, że klawiatura i odpowiednie przyciski są tam, gdzie powinny być.