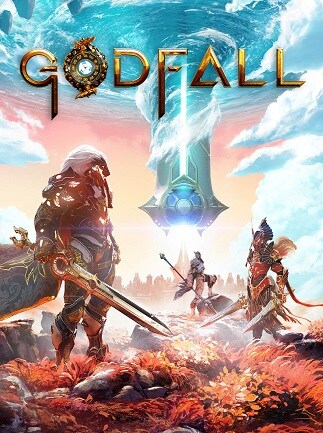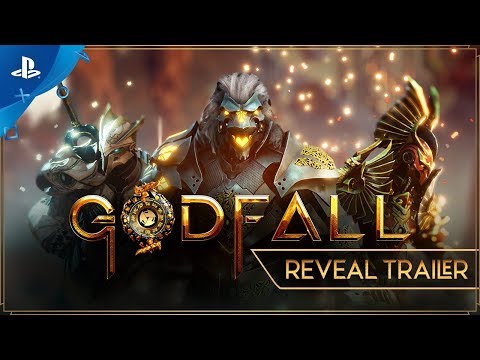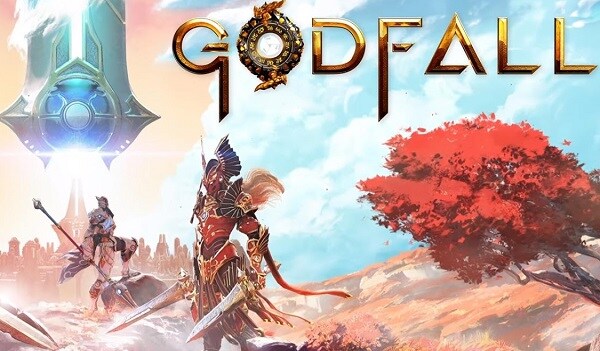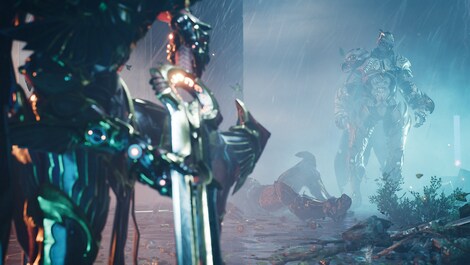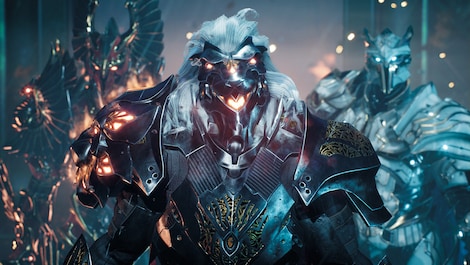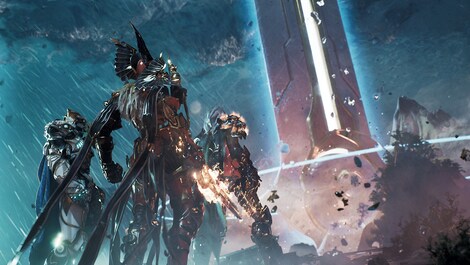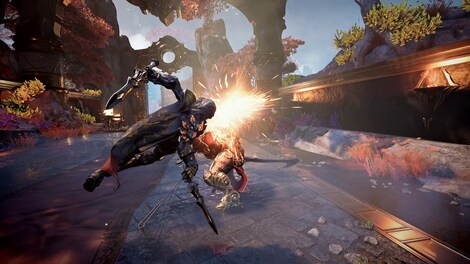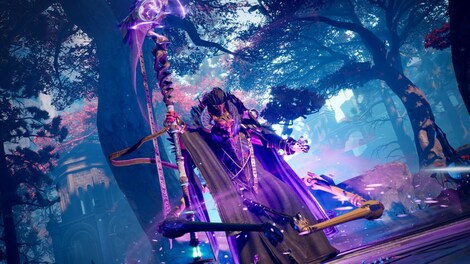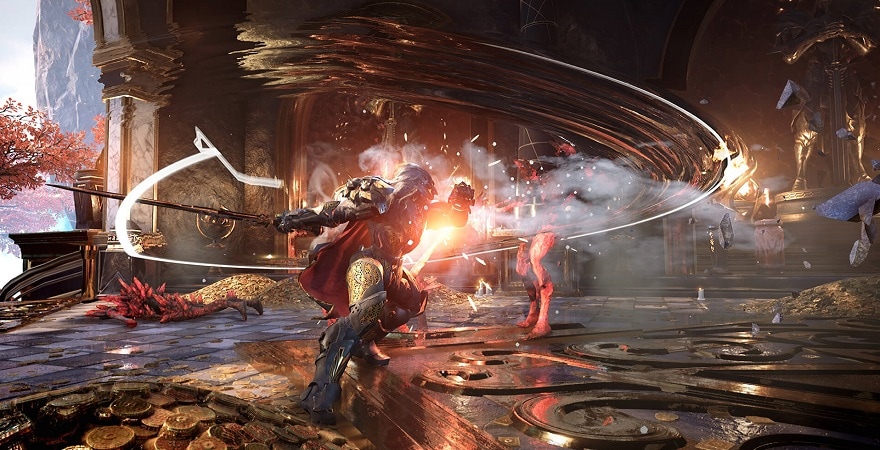 1/11
GLOBAL version for:

(PC)
Godfall (PC) - Epic Games Key - GLOBAL
Only you can prevent the approaching destruction of the entire world. Alone or side by side with your friends, resurrect the dying Order and face the challenge of magnificent but also cruel reality.
Product description
Godfall is an action role-playing game set in the world of fantasy, supplemented with looter-shooter elements, hereinafter referred to as looter-slasher, in which instead of shooting you engage in hand-to-hand combat. The game was developed by Counterplay Games, known for participation in such titles as Destiny II, Diablo III or Overwatch, and then published by Gearbox Publishing.

This was the first game to be announced on PlayStation 5, which made the gaming community eagerly anticipate its release from the very beginning, but it must be told that Godfall pc players were equally enthusiastic about the subject.
Gameplay
They say hope is the last to die. The Order's strength is greatly weakened, while the world is on the verge of absolute destruction. Will it be possible to reverse the direction that matters are heading in, during these difficult times while everything sinks into chaos? Join the Godfall game and set the hearts of the mighty Knights of the Order aflame with hope!
Choose from several classes based on a specific weapon and its capabilities: longsword, polearm, two-handed war hammer, two-handed greatsword, and dual blades. Take up the fight in this amazing world of glorious graphics, take part in dynamic battles, and win unique weapons. During your journey through the elemental realms, you will come across an infinite number of enemies, bosses, and quests, which will result in fast-developing of fighting styles and grinding new skills - so needed to suppress the apocalypse.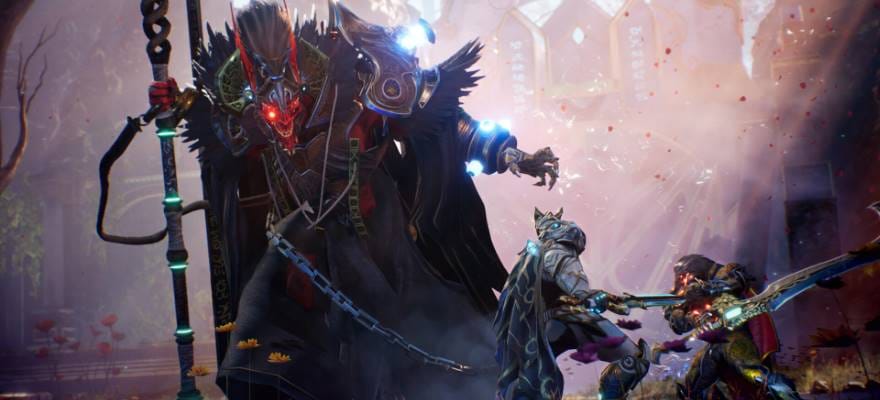 Valorplates
According to the classic system of a looter-slasher, during the epic adventure, you will get not only new weapons but armor as well. After some time, Valorplates from all twelve zodiac signs will be accessible, giving you unimaginable possibilities and strength, and these come unlocked in the progress of the game. Each one has individual attributes that provide your character with different buffs, giving you the perfect freedom to decide what sort of character you wish to play.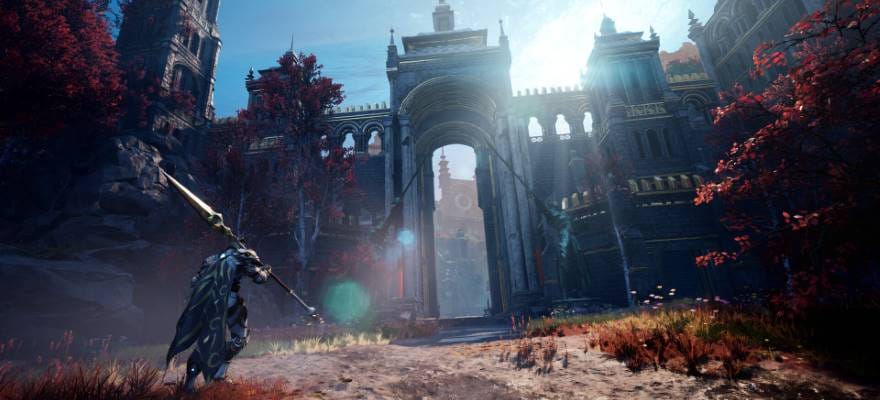 Cooperation
The game presents both solitary gameplay and cooperation for up to three additional players. It is known that there is nothing like assistance and a good strategy in the fight against strong bosses - so gather your friends and power numbers of a once-powerful Order.
Key features
Marvelous graphics and dynamics of action - cooperation with developers known from serious titles made Godfall game not only truly delightful to the eye but enriched with unusual solutions also
Looter-slasher - spectacular elimination of enemies and constant acquisition of better and better weapons and armor
Cooperation - the game offers both solo and co-op, so everyone can find something for themselves
Valorplates - armor that does not drop from loot, but is unlocked throughout the game and allows you to define the nature of the game and your character
Fantasy world - looter-slasher set in a fantasy world is a unique combination that allows you to take up a satisfying game, both for players who prefer classic looter-shooters and fans of fantasy action role-playing also
Warning: Godfall key is meant to be activated on the Epic Games platform. This product is region-locked, it CANNOT be activated and played in Germany. This product is not offered to buyers from Germany and cannot be purchased by them.

Release date: 2020-11-12