Guardian war VR Steam Key GLOBAL
Beschikbaar van marktplaats verkopers
Er kijken %d anderen naar dit product.
Notice: Requires a virtual reality headset.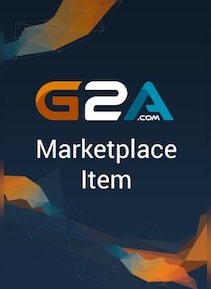 Beschikbare talen:

Regio:

GLOBAL

Platform:
Koop product van deze verkopers:
GEBRUIKER
BUITENKANT
PRIJS
Hoe werkt G2A Goldmine?
Vertel je vrienden over G2A's Goldmine - bouw een team en verhoog je inkomsten!

2

Zie hoe je winst groeit!

Achterover leunen en kijken hoe je werk winst binnen haalt! Gebruik de tips en hulpmiddelen die we hebben gemaakt zodat je het meeste er uit kan halen.

Goed werk verdiend een beloning. En alsnog heb je er niet echt hard voor moeten werken, toch? Kies je betaalmethode en ontvang je loonstrookje!
Productbeschrijving

The world is invaded by the unknown evil force,Ourora, in the flames of war.Unable to resist the invasion of evil.People call the Warriors,go to the holy land to find a way to resist the evil. Orc warrior and Gaosa, Human Mage Rocca, human priest Fyvie and dwarves gunmen Mcmub landed on to divine boat, unexpectedly the midway has been ambushed the forces of evil. .Does the holy land really have something to be feared?In the sword and magic of the world incarnate the chosen warriors, do everything to prevent the evil attack! The future of the world is in your hands!

Multi role, multi experience:Different roles have different operation.Armed with a sword and a short distance fight or Cast cool magic.Which one do you prefer?Real operation, strong sense of immersion:Different gestures can be used to cast different skills,fully immersive,You are the champion of evil!A rich level, a variety of monsters:Different monsters, diverse means of attack.Whether the sudden attack will scare you?

Minimale vereisten

Aanbevolen vereisten

Systeem Vereisten:

windows 7

Processor:

2.8GHz i5 CPU

Geheugen:

4 GB RAM

Afbeeldingen:

NVIDIA GeForce GTX 960

HDD:

300 MB

Systeem Vereisten:

windows 7

Processor:

3.8GHz i7 CPU

Geheugen:

8 GB RAM

Afbeeldingen:

NVIDIA GeForce GTX 980

HDD:

500 MB

Anders

Steam

Steam - Game can be activated on Steam, enables you to play on official Steam servers and your game will be kept updated with the latest patches via the Steam platform.

Key Type

This product is available as a CD key carried out via digital means - no shipping fees apply.
Frequently bought with this item