Guardian war VR Steam Key GLOBAL
Available from marketplace sellers
There are %d people looking at this product.
Notice: Requires a virtual reality headset.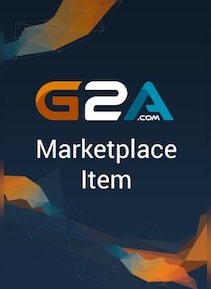 Idioma disponível:

Região:

GLOBAL

Plataforma:
Buy product from these sellers:
Como é que a G2A Goldmine funciona?
Diz aos teus amigos sobre a G2A Goldmine - Contrói uma equipa e aumenta os teus ganhos!

2

Veja o seu lucro a crescer!

Sente-se e relaxe enquanto o seu trabalho lhe dá lucro! Use as dicas e ferramentas que fizemos para maximizar o potencial de ganhos.

Um trabalho bem feito merece um crédito apropriado. E ainda, você não tem trabalhado duro para alcançá-lo certo? Escolha a sua opção de pagamento preferida e receba o salário!
Descrição do Produto

The world is invaded by the unknown evil force,Ourora, in the flames of war.Unable to resist the invasion of evil.People call the Warriors,go to the holy land to find a way to resist the evil. Orc warrior and Gaosa, Human Mage Rocca, human priest Fyvie and dwarves gunmen Mcmub landed on to divine boat, unexpectedly the midway has been ambushed the forces of evil. .Does the holy land really have something to be feared?In the sword and magic of the world incarnate the chosen warriors, do everything to prevent the evil attack! The future of the world is in your hands!

Multi role, multi experience:Different roles have different operation.Armed with a sword and a short distance fight or Cast cool magic.Which one do you prefer?Real operation, strong sense of immersion:Different gestures can be used to cast different skills,fully immersive,You are the champion of evil!A rich level, a variety of monsters:Different monsters, diverse means of attack.Whether the sudden attack will scare you?

Requisitos Mínimos

Requisitos Recomendados

Requisitos do Sistema:

windows 7

Processador:

2.8GHz i5 CPU

Memória:

4 GB RAM

Gráficos:

NVIDIA GeForce GTX 960

HDD:

300 MB

Requisitos do Sistema:

windows 7

Processador:

3.8GHz i7 CPU

Memória:

8 GB RAM

Gráficos:

NVIDIA GeForce GTX 980

HDD:

500 MB

Outro

Steam

Steam - Game can be activated on Steam, enables you to play on official Steam servers and your game will be kept updated with the latest patches via the Steam platform.

Key Type

This product is available as a CD key carried out via digital means - no shipping fees apply.