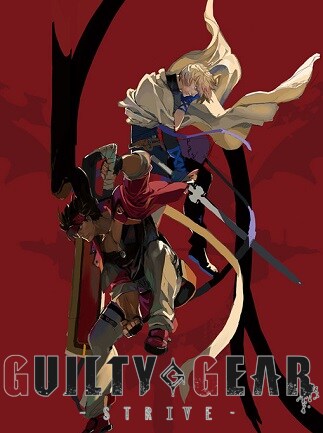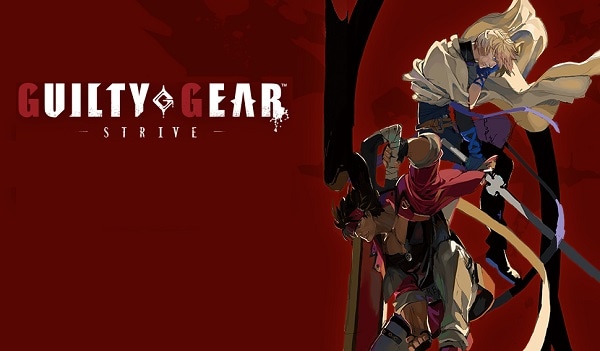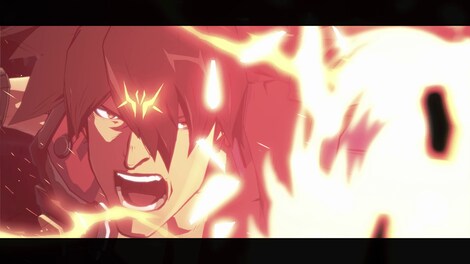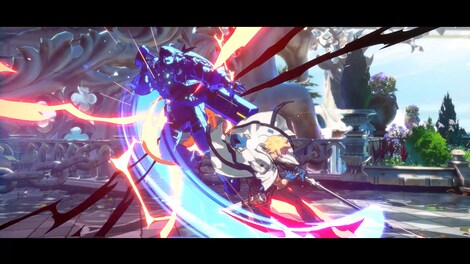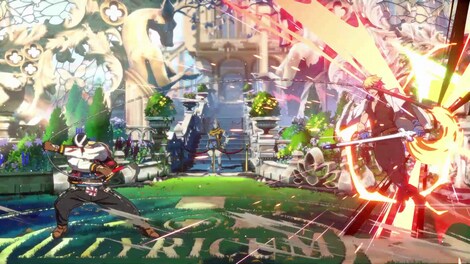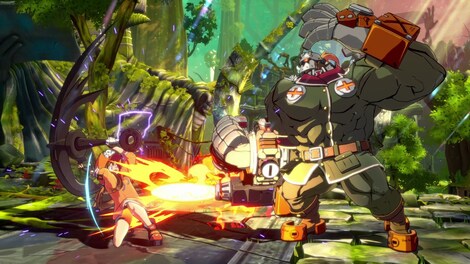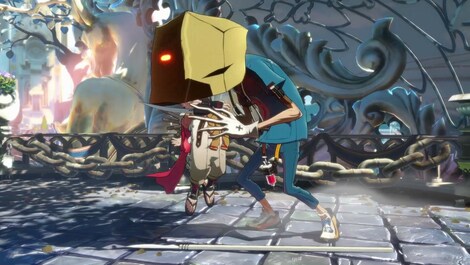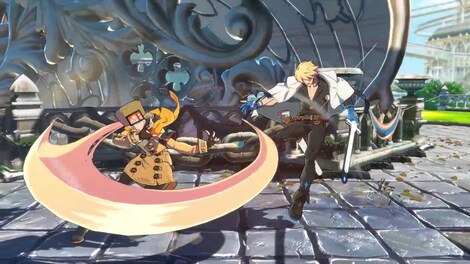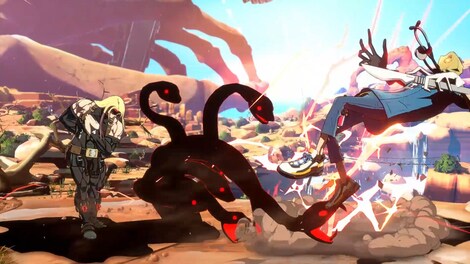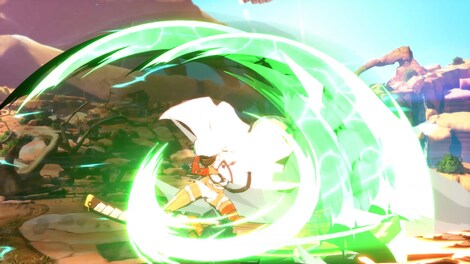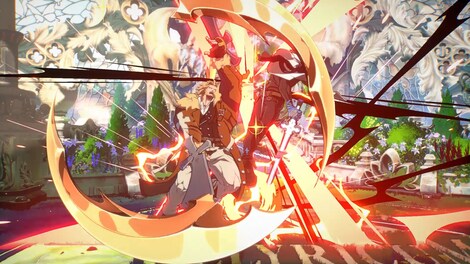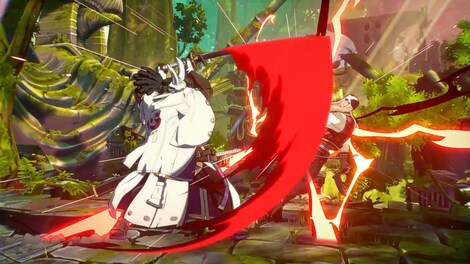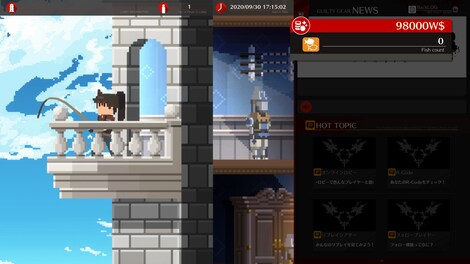 1/15
GLOBAL version for:

(PC)
GUILTY GEAR -STRIVE- (PC) - Steam Key - GLOBAL
Guilty Gear Strive is a 2D/3D hybrid fighting game that focuses on dynamic duels. Choose your favorite character from a wide selection of playable ones and master his unique moves.
Selected offer from seller:
Forestgarden
Excellent seller
100%
Positive feedback
2601
Money Back Guarantee
for digital products, offered by sellers
View Offers from 14 other seller
Offers: 14
Gamersuniverse

Excellent seller

100%

Positive feedback

28180

Bellakey

Excellent seller

100%

Positive feedback

23896

Gamesdivision

Excellent seller

Superbkeys

Excellent seller

100%

Positive feedback

12736

Games4world

Excellent seller

100%

Positive feedback

4044
Product description
Guilty Gear Strive - Gameplay
Guilty Gear Strive is a fighting video game that lets players choose their favorite character from several playable ones, and then fight against various enemies in a series of duels to the death. The game requires fast reflexes in order to perform quick attacks and combine them into powerful deadly combos. Successfully hitting the opponent staggers him for a fraction of a second, leaving him vulnerable for another strike. For this reason, chaining multiple attacks is a solid way to secure victory, as it results in the most damage dealt possible. Dodging and blocking is also a vital part of the game – it allows players to catch a breath and think of a better strategy to defeat the opponent.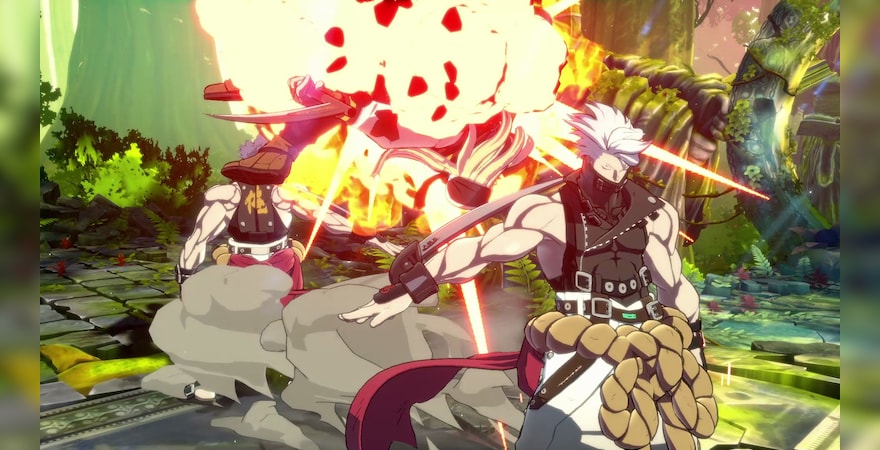 A Wide Roster of Playable Characters
The new Guilty Gear game comes with a variety of playable characters. Each fighter is a completely different unit with his own unique moves and attacks, which makes the entire experience much less repetitive. Mastering each character can be an objective in itself, but be warned, as it won't be an easy task. Choose the character that fits your playstyle best and enjoy your time while kicking others' butts with a series of perfectly timed flashy attacks and dreadful combos.
Beautiful Anime-Stylized Visuals
The Guilty Gear franchise is best known for its unique art style, and Strive at its core is no different. However, the anime-stylized colorful graphics was further enhanced to look even more appealing than ever. A creative combination of cel-shaded pure 2D anime aesthetics and complex 3D models results in a one-of-a-kind visual experience that no other game can quite replicate. Beautiful visuals, stunning effects, and top-tier animations are what you can expect from the 2021 Guilty Gear game.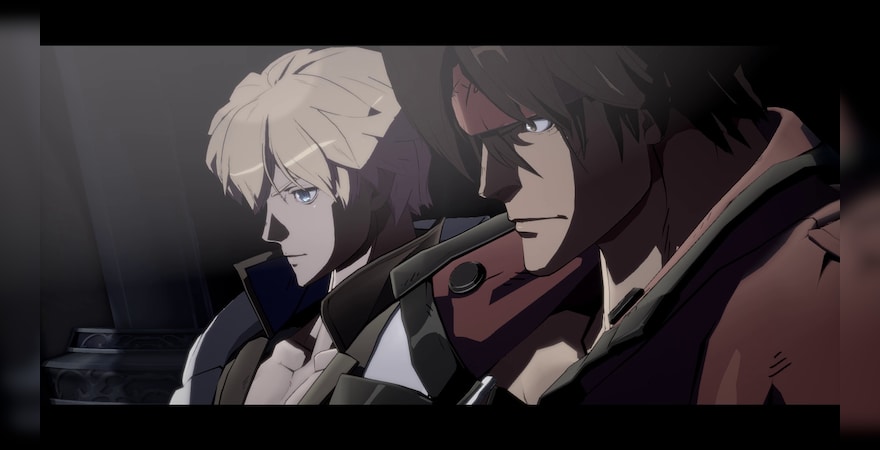 Guilty Gear Strive - Reception
Guilty Gear Strive received positive reviews from both critics and players alike. They enjoyed smooth and responsive controls, as well as the game's stylized anime-like graphics that creatively combines 2D with 3D. They also noted a fitting hard rock soundtrack that helps to build the aggressive atmosphere, greatly improving the whole fighting experience.
Key features
Addictive gameplay focused on 1 vs 1 duels
Gorgeous 2D/3D anime-styled graphics and smooth animations
Satisfying fast-paced combat with responsive controls
Numerous unique characters to try, each with its own unique moveset
Guilty Gear Strive key is meant to be activated on the Steam platform.

Release date: 2021-06-11
System requirements
System requirements
Below are the minimum and recommended system specifications for GUILTY GEAR -STRIVE- (PC) - Steam Key - GLOBAL. Due to potential programming changes, the minimum system requirements for GUILTY GEAR -STRIVE- (PC) - Steam Key - GLOBAL may change over time.
Minimal requirements
Processor

AMD FX-4350, 4.2 GHz / Intel Core i5-3450, 3.10 GHz

Graphics

Radeon HD 6870, 1 GB / GeForce GTX 650 Ti, 1 GB

Memory

4 GB RAM

Disk space

16 GB available space

System

Windows 8/10 (64-bit OS required)
Recommended requirements
Processor

Intel Core i7-3770, 3.40 GHz

Graphics

GeForce GTX 660

Memory

8 GB RAM

Disk space

16 GB available space

System

Windows 8/10 (64-bit OS required)