Heaven Island - VR MMO Steam Key GLOBAL
Disponible auprès vendeurs sur le marketplace
Il y'a %d personnes qui regardent ce produit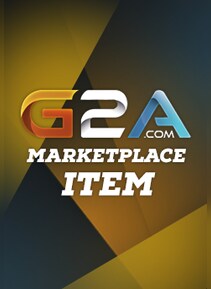 Langues disponibles:

Région :

GLOBAL

Plateforme:
Buy product from these sellers:
Comment fonctionne G2A Goldmine ?
Parlez à vos amis de G2A Goldmine - former une équipe et augmenter vos revenus !

2

Regardez vos profits évoluer !

Il vous suffit de vous s'asseoir et vous détendre car votre travail apporte des profits dès maintenant ! Utilisez les conseils et les outils que nous avons donné pour vous permettre d'optimiser vos gains.

Un travail bien fait mérite un salaire approprié. Et encore, vous n'avez pas travaillé dur pour atteindre ce cap ca n'est-ce pas ? Choisissez votre mode de paiement préféré et recevez votre chèque !
Description du produit

Paradise Island is an experiential game in which you'll explore wonderful environments and places.

On this Island, time and space are frozen and you'll be able to visit it and at the same time explore the inner of you soul. All problems and worries of life will be left far behind so that you'll be able to rest your soul and mind during this experience.

The inspiration for the environments comes from the Renzo Piano designs and from the book "Origins of Achitectural Pleasure" in which the player's welfare is of primary importance.

This game is a Massive Multiplayer Online experience in the sense that you'll be able to connect with all other gamers and will be able to view their essence in order to be able to create a "Connection".

All the details you see on the Island are a made by hand, every rock you see is put there with a purpose.
Frequently bought with this item