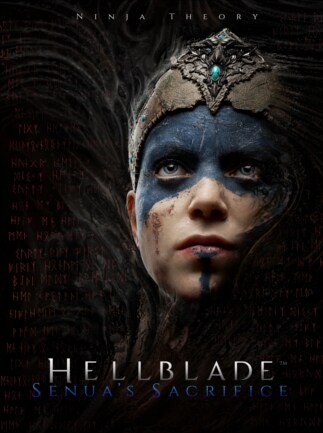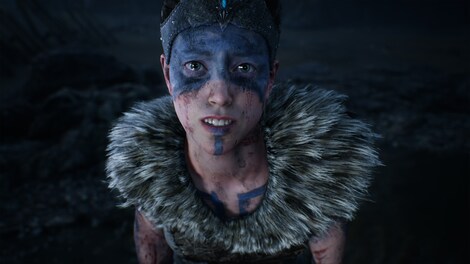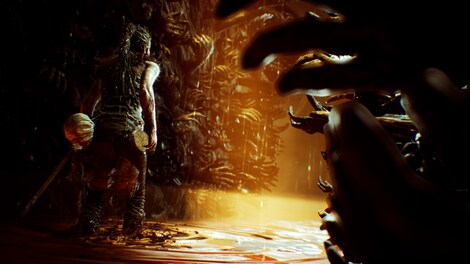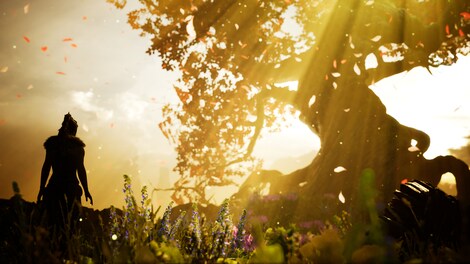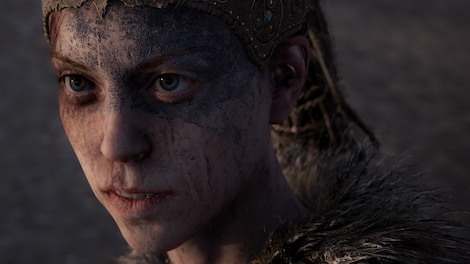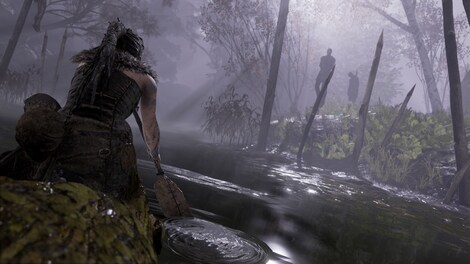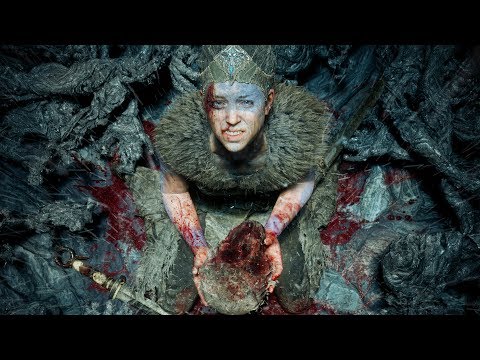 1/7
GLOBAL version
Hellblade: Senua's Sacrifice Steam Key GLOBAL
The game that will make you indulge in an incredible story of love and sacrifice as well as give you an understanding of the world of a person suffering from psychosis.
Buy it in a bundle, pay less: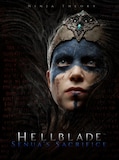 Hellblade: Senua's Sacrifice Steam Key GLOBAL
GLOBAL
Offer from: Instant_seller_best_keys
Offers: 34
Samfit

Excellent seller

100%

Positive feedback

1437

Final_best_game

Excellent seller

100%

Positive feedback

1105

Good_trader

Excellent seller
Product description
Hellblade: Senua's Sacrifice is an action-adventure set in the climate of dark fantasy with elements inspired by Norse mythology and Celtic culture. The player leads Senua on her way through numerous challenges, monsters as well as her own struggles to save her lover's soul from a goddess. In 2018 the game received access to virtual reality (require additional hardware), which allows for even greater immersion in the mythical and ominous world of Senua. 
Story
Senua's Sacrifice tells the story of a young girl called Senua who is suffering from a form of psychological illness, however, the character itself believes it to be some sort of a curse as numerous mysterious entities haunt her. The goal of the main character is to save the soul of her deceased lover from the goddess Hela and for this reason, she must go to Helheim. Senua experiences the hallucinations of the mysterious thing following her called "Darkness", as well as the other symptoms - "Furies"- and recurring thoughts about the past. To faithfully represent the state of psychosis the developers collaborated with the neuroscientists and used advanced voice acting techniques to make the game more realistic.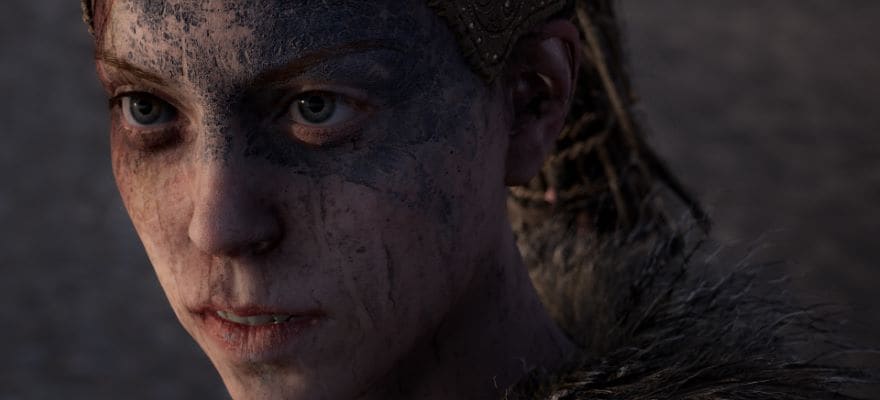 Hellblade: Senua's Sacrifice Gameplay
Hellblade encompasses a few different game genres such as psychological horror, hack and slash, and puzzle-solving. It is split into two types of gameplay, in the first one Senua is able to move around her surroundings as well as to interact with them. The two can be experienced in two ways either as a voice-over or as a puzzle-solving game. When the player controls Senua, she attains the "focus" power which allows her to see hidden puzzles unable to be seen for the other people. The game requires the player to find solutions in different situations, as well as, to be prepared for the unique modes depending on the areas they're in.
During your journey deep inside the psychosis, you will occasionally encounter foes that will try to prevent you from going further at all costs. For that reason, Senua is armed with a sword and her fighting abilities which will help you in defeating your enemies. Remember to use appropriate heavy and quick attacks in the right situations, and to dodge and parry the attacks to use the focus ability more often.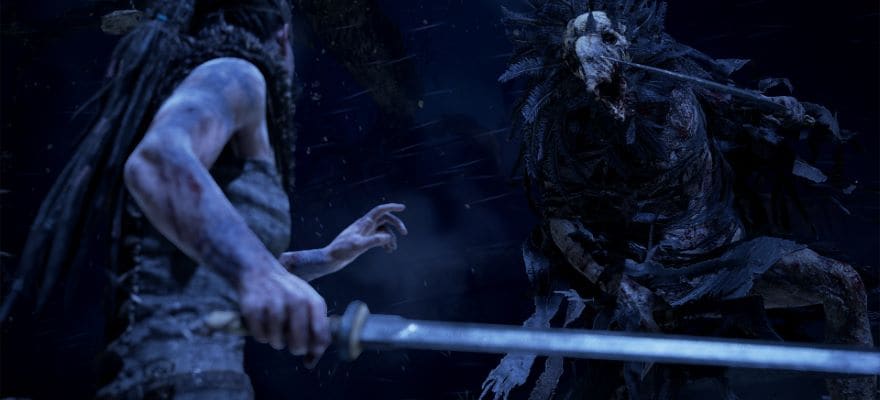 Druth, Furies and Darkness can be useful when it comes to fights as they are able to warn you about the incoming danger. You can never be able to distinguish the true nature of those demons and voices that appear in Senua's mind, since sometimes they will help you but in other cases, they will try to confuse you or make yourself doubt in the reality. You can never know what is right or what is wrong, what is true and what is fake.
Reception
Hellblade received positive reviews from critics and players praising the game for its storyline and especially the unique approach to the state of psychosis has been applauded by numerous players. Additionally, expertly crafted graphics, as well as the audio design, have been deemed superior to numerous other games in the price range.
Key features
Take control of Senua and get to know the truth behind her condition;
Progress through the story and unlock hidden mysteries from Senua's past;
Fight with your opponents and don't let them stop you;
Obtain the legendary Gram sword to perform advanced attacks;
Discover the world of myths and Senua's mind.
Hellblade: Senua's Sacrifice key is meant to be activated on the Steam platform.

Release date: 2017-08-08
System requirements
System requirements
Below are the minimum and recommended system specifications for Hellblade: Senua's Sacrifice Steam Key GLOBAL. Due to potential programming changes, the minimum system requirements for Hellblade: Senua's Sacrifice Steam Key GLOBAL may change over time.
Minimal requirements
Processor

Intel i5 3570K / AMD FX-8350

Graphics

GTX 770 with 2GB VRAM / Radeon R9 280X 3GB

Memory

8 GB RAM

Disk space

30 GB available space

System

Windows 7, 8, 10
Languages
Languages
English, French, Italian, German, Spanish, Japanese, Korean, Polish, Portugese, Portugese-Brasil, Russian, Chinese, Turkish