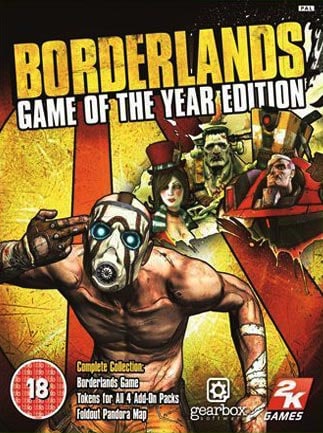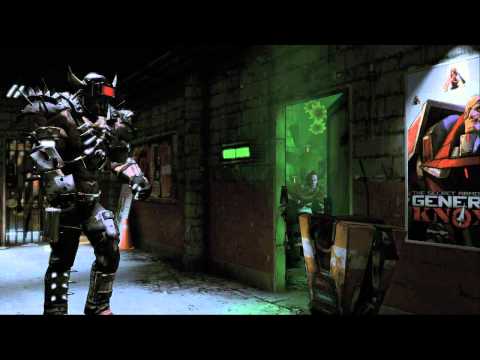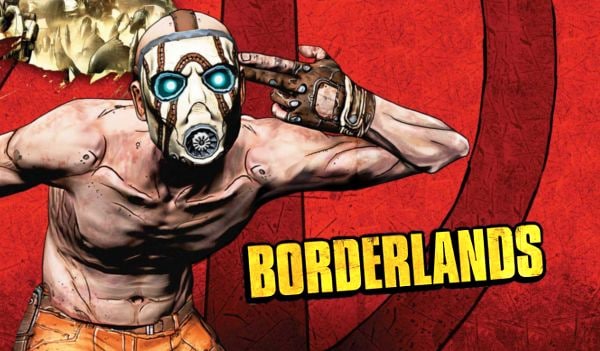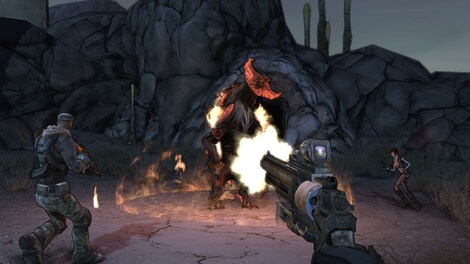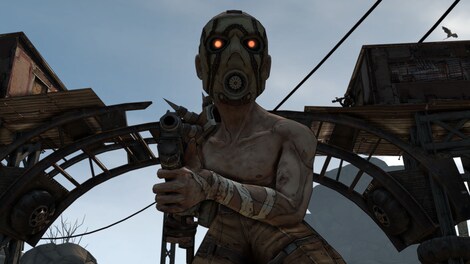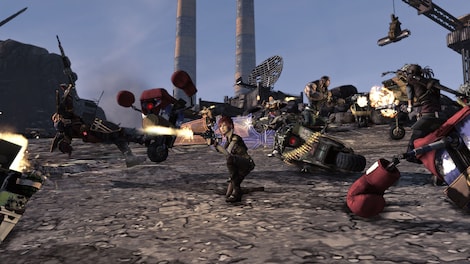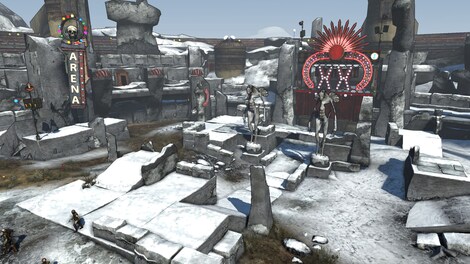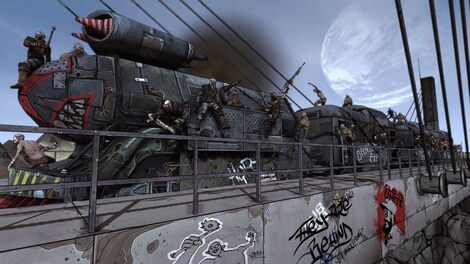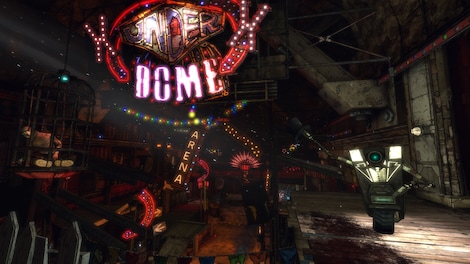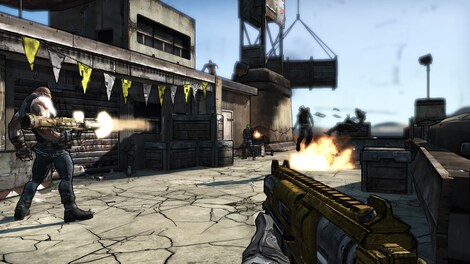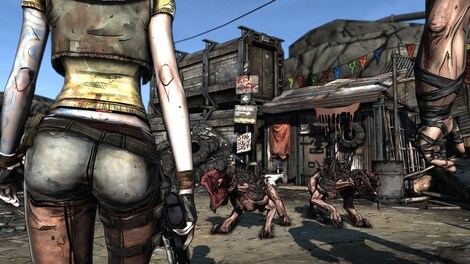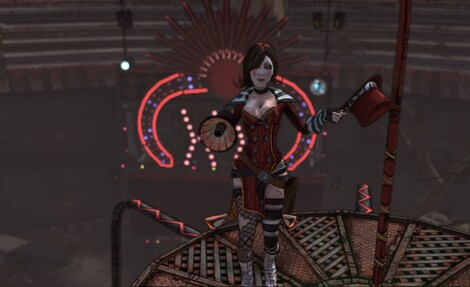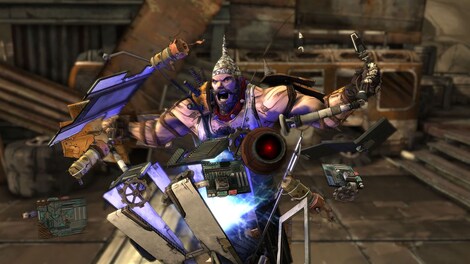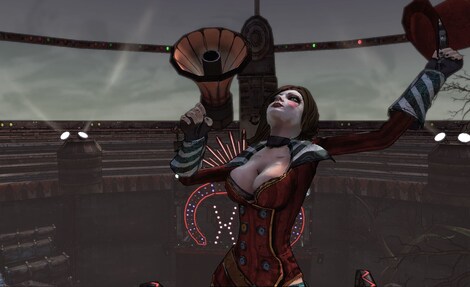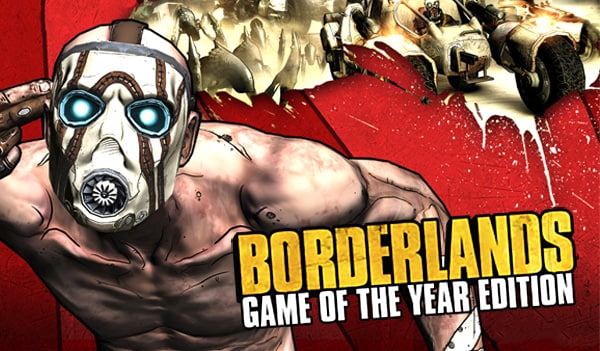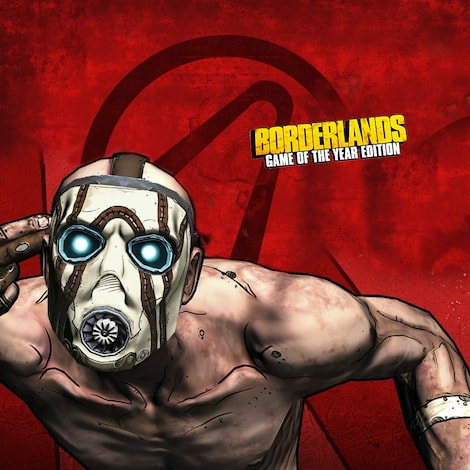 1/16
GLOBAL version
Borderlands GOTY EDITION Steam Key GLOBAL
Get ready for real nonsense! Play as one of the four characters and wipe out anything that gets in your way! Dive into addictive action, first-person combat and discover massive arsenal, gripping RPG elements, and four-player co-op. Borderlands (PC) is an innovative experience that confronts all the conventions of today's shooters.
Selected offer from:
Price
What is a Hot Deal?
A great offer when compared to other sites. Get it fast!
Money Back Guarantee
You must be logged in to add products to your wishlist.
Termékleírás
Termékleírás
Experience the best matches with epic bosses. Play all the extra content of the additional campaigns and enjoy hundreds of hours of chaotic shooting & looting.
Borderlands The Game of the Year Edition includes 4 DLC packs so that you can enjoy all of the content.
The Zombie Island of Dr. Ned: Invade the small town recognised as Jakobs Cove and prove that the walking dead don't exist. Encounter entirely fresh, new zones, new challenges, and new opponents.
Mad Moxxi's Underdome Riot: Do you consider yourself as a master of gunfights? Do you presume you're skilled enough to defeat anyone? Wanna show it? Shoot thousands and hundreds of characters in the only competitive arena and decide if you are going to be victorious or not at all.
The Secret Armory of General Knoxx: Are you hungry for more Borderlands story? Want to carry more items than you could have ever imagined? Experience new missions, new guns, and amazing vehicles!
Claptrap's Robot Revolution: This deadly experience draws you back to the unfriendly surroundings of Pandora to fight the new evil threat. Enjoy an extensive revolution!
Key features
4 Additional Content Campaigns
The first increase in the level cap
New additional heads and models, gold keys and much more
Role Playing Shooter (RPS) - Combine a frantic first-person combat with an accessible progression of role-playing characters
Co-Op Madness - Play alone, enjoy a split-screen with friends, or come and go as you please with online and offline Co-Op mode for up to four players for a multiplayer experience without any barriers
Millions of Weapons: enjoy shotguns that launch missiles, revolvers that set fire to enemies, SMGs that fire incendiary bullets, and much more
Radical Art Style - A new visual style that combines traditional rendering techniques, with hand-drawn textures to give a new and colourful twist to the first-person shooter genre
Intense Combat in Vehicles - Hold on tight to the wheel and engage in intense combat between vehicles
Warning! 
This product is region locked and CAN'T be activated and played in Germany.
Borderlands GOTY includes:
Borderlands
Borderlands: The Zombie Island of Dr. Ned
Borderlands: Mad Moxxi's Underdome Riot
Borderlands: The Secret Armory of General Knoxx
Borderlands: Claptrap's Robot Revolution 
Release date: 2009-10-26
Rendszerkövetelmények
Rendszerkövetelmények
Below are the minimum and recommended system specifications for Borderlands GOTY EDITION Steam Key GLOBAL. Due to potential programming changes, the minimum system requirements for Borderlands GOTY EDITION Steam Key GLOBAL may change over time.
Minimális követelmények
Processor

2.4 GHz - Intel Core 2 Duo

Graphics

256 MB RAM - GeForce 9400 / Radeon HD3000

Memory

1 GB RAM

Disk space

8 GB HD

System

Windows XP / Vista / 7
Age restrictions
Age restrictions



Ez a termék elemeket tartalmaz





Keressen 130.00 HUF minden alkalommal, amikor valaki megvásárolja ezt a terméket, használja a reflinkjét.