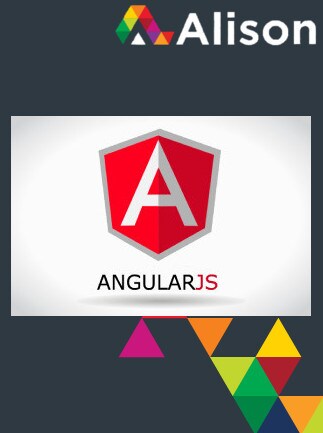 1/2
GLOBAL version
Introduction to AngularJS Course Alison GLOBAL - Digital Certificate
Take your web development skills to the next level - learn about using AngularJS to create responsive web sites and web apps. AngularJS is a JavaScript-based open-source front-end web applicati ...
Termékleírás
Termékleírás
Take your web development skills to the next level - learn about using AngularJS to create responsive web sites and web apps.
AngularJS is a JavaScript-based open-source front-end web application framework. It was developed to address many of the challenges encountered in developing single-page applications. This course Introduction to AngularJS will introduce web developers to AngularJS for building web sites and web apps.

The course begins by introducing you to what AngularJS is used for and how it works. You will learn about controllers and how to create them, along with what prototypical inheritance is. You will learn about using and creating expressions, and about using filters and creating custom filters for your application.

Next, the course reviews directives and how to create them. You will learn about routing pages on your application, and about using pretty URLs to help clean up your application's URL. You will be introduced to the UIRouter framework which is available to AngularJS developers for routing. This free AngularJS course will be of great interest to web developers who would like to learn more about AngularJS, and to those looking to further their knowledge about modern web development.

The following product allows you to obtain a Digital Certificate / Digital Diploma confirming completion of the related e-learning course which serves as a formal proof of your newly gained skills. You will receive it after passing the course assessment with a score of at least 80%.
Step-by-step guide on how to activate this product->  
Alison Activation Guide
Keressen 171.00 HUF minden alkalommal, amikor valaki megvásárolja ezt a terméket, használja a reflinkjét.