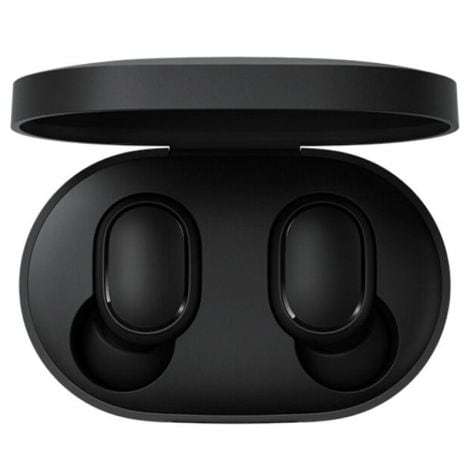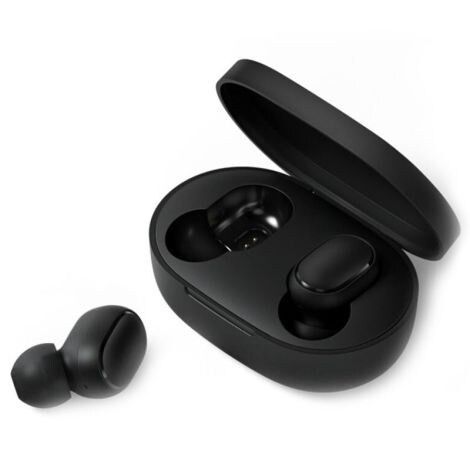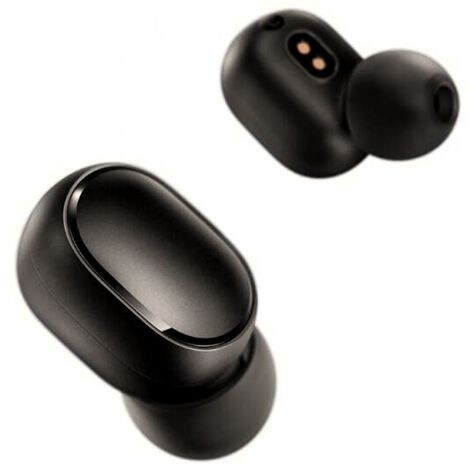 1/3
Xiaomi Airdots Redmi
Selected offer from:
Listen to your favorite music wherever you want. Enjoy a combination of lightweight construction and discreet design that results in an extremely comfortable wearing experience. Supports Bluetooth 5.0 standard.Xiaomi Air ...
Descrizione del prodotto
Listen to your favorite music wherever you want. Enjoy a combination of lightweight construction and discreet design that results in an extremely comfortable wearing experience. Supports Bluetooth 5.0 standard.
Xiaomi Airdots Redmi
Xiaomi Airdots Redmi are small TWS discreet earphones you can use without attracting unnecessary attention, especially in public, making it a great choice for active people spending a lot of their free time outdoors. They have no cables, so there's no need to worry about them tangling while being held in your pocket. They are wireless and connect via Bluetooth 5.0 which results in a fast and stable connection that greatly increases the comfort of use. Fantastic audio quality also throws some additional value to the mix.
Stereo Sound with Strong Bass
One of the most important things you may look for when choosing the right earbuds is the audio quality they provide, and with Xiaomi Airdots Redmi you surely won't be disappointed. Most of the work is done by 7.2 mm speakers that produce a high-quality stereo sound that is further enhanced by the powerful bass. Enjoy pure sound, no matter what your favorite music genre is – and all of this for a fair price.
Lightweight Construction and TWS
Xiaomi Airdots are TWS type of earbuds. It stands for Truly Wireless Stereo and that's exactly what these earphones are – they work wirelessly and use no cables at all. When you combine this fact with earbuds' extremely low weight, you get a product that's so comfortable to use that you can sometimes even forget you are still using it. Airdots don't limit your movement and stay firmly in place allowing you to focus entirely on things you want to do, from simple walking to more advanced exercising.
Low Power Consumption
Airdots were made with high energy efficiency in mind so it's not surprising to see that they draw very little power even during extensive use. This translates directly to less power needed to fully charge them thus decreasing the time needed to do so. It also positively impacts battery life – Xiaomi Airdots can be used for up to 4 hours straight on a single charging and can remain in standby for up to 12 hours. It should be more than enough for most cases, like traveling to school or work, or during a morning session of jogging.
Connectivity via Bluetooth 5.0
High comfort of use is not all you'd expect from high-quality earbuds. There is also the quality of wireless connection, for example. And here Xiaomi Airdots also shine as they can communicate with other devices via fast Bluetooth 5.0 standard that ensures not only stable and reliable connection, but also the fast rate of data transfer which minimizes the chance of getting annoying audio delays, lag spikes, and other kinds of slowdowns during use.
Product Specifications
Type: In-Ear
Material: ABS
Features: Portable
Main Functions : Bluetooth Application: Running,Sport,Working
Cable Length (m): 0m
Compatible with: Computer,Mobile phone
Connectivity: Wireless Bluetooth: Yes
Bluetooth protocol: A2DP,AVRCP,HFP,HSP
Bluetooth Version: V5.0
WIFI: No 0.120 Package weight: 0.149 kg
Product size (L x W x H): 6.20 x 4.00 x 2.72 cm / 2.44 x 1.57 x 1.07 inches
Package size (L x W x H): 15.00 x 10.00 x 5.00 cm / 5.91 x 3.94 x 1.97 inches 
Package Contents: 1 x Pair of Earphones, 1 x Charging Dock, 2 x Pair of Ear Caps, 1 x Chinese User Manual Color and Style
Disclaimer: The item color and style(or pattern) is subject to stock availability, we reserve the right to substitute for another color/pattern.
Key Features
Truly wireless and lightweight design
High-quality stereo sound with powerful bass
Touch panels for easy control, including pause playing and call receiving
Up to 12 hours of battery life on standby
Bluetooth 5.0 for fast and reliable wireless connectivity
Item type: Brand new
Warranty: 12 months
EAN: 6934177709968
Important: In case of returning the product, the cost of shipping the product is on the buyer's side.
3DP: (00043)
More information
More information
Invoices
This seller provides invoices. To receive one, you can contact them once you place an order.
Guadagna 0.64 EUR ogni volta quando qualcuno compra questo prodotto usando il tuo reflink.