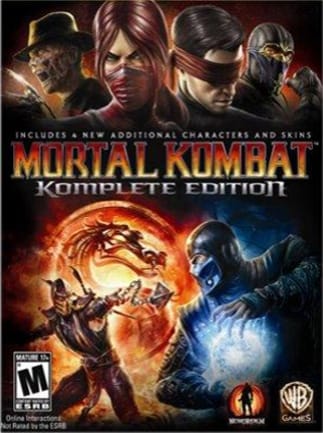 1/1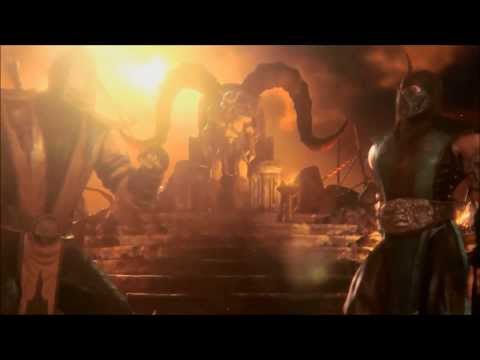 Mortal Kombat: Komplete Edition Steam Key GLOBAL
Mortal Kombat is still doing quite well. And Mortal Kombat Komplete Edition is undeniable proof of that!
Read More
Offer from seller
Gamersuniverse
100%
Positive feedback
108322
Sales feedback (last 12 months)
---
This seller has received exceptionally high ratings from buyers for outstanding customer service.
---
This seller does not issue invoices.
Money Back Guarantee
for digital products provided by sellers
Sales feedback (last 12 months)

---

This seller does not issue invoices.

0

Sales feedback (last 12 months)

---

This seller does not issue invoices.

0

Divigames

100%

Positive feedback

1007

Sales feedback (last 12 months)

---

This seller does not issue invoices.

0

Gamersuniverse

Excellent seller

100%

Positive feedback

108322

Sales feedback (last 12 months)

---

This seller has received exceptionally high ratings from buyers for outstanding customer service.

---

This seller does not issue invoices.

0

Superbkeys

Excellent seller

100%

Positive feedback

5745

Sales feedback (last 12 months)

---

This seller has received exceptionally high ratings from buyers for outstanding customer service.

---

This seller does not issue invoices.

0

Lancce

Excellent seller

100%

Positive feedback

2257

Sales feedback (last 12 months)

---

This seller has received exceptionally high ratings from buyers for outstanding customer service.

---

This seller does not issue invoices.

0

Gamesdivision

Excellent seller

100%

Positive feedback

1596

Sales feedback (last 12 months)

---

This seller has received exceptionally high ratings from buyers for outstanding customer service.

---

This seller does not issue invoices.

0

Show 3 more offers

Mortal Kombat Komplete Edition (MK9) key is meant to be activated on the Steam platform.

Warning: This product is region locked and CAN'T be activated and played in: Germany, Japan, and Korea.

The world's most popular fighting game is back in a big way! Mortal Kombat Komplete Edition is an edition that includes all the bonus DLCs in addition to the classic game!

Players greatly appreciated the emphasis placed on returning to the series' roots. The plot tells the story of the events that took place in the first three installments, so older players have a chance to refresh their memory and return with sentiment to the once known stories, while younger ones can familiarize themselves with the beginnings of the series. What's more, the original storyline has been enhanced with new threads, making it even more fun to explore. Not less important is also the fact of being able to impersonate well-known and popular characters, such as Shao Khan, Sub-Zero, or Raiden.

Mortal Kombat Komplete Edition Game modes

MK Komplete (also known as MK9) lets players play in two modes: Story Mode and Tag Team. Although the game focuses mainly on brutal brawling, Story Mode was prepared with great care and attention to detail and should satisfy even the pickiest fans. Tag Team is, of course, about fighting, but this time we can not only fight one-on-one but also participate in two-on-two battles - which means that during one game in multiplayer mode can compete with up to four players! Of course, there is also the option of more "traditional" 1v1 combat. A special challenge mode has also been prepared, where you have to face various unusual requirements, such as winning a fight using only a specific sequence of punches. All of these features make Mortal Kombat 9 look great, and the gameplay is stunning in both single-player and multiplayer modes.

The dynamism, brutality, and uncompromising nature of the fights are also worth appreciating. Thanks to the efforts of the creators they look very spectacular and deserve a special mention X-Ray system, which we can use to make extremely spectacular blows. It relies on recharging the energy bar, which we can obtain by receiving blows and launching special attacks. Furthermore, each character has their own unique X-Ray combination.

Key Features:

Complete Edition - Mortal Kombat 9 including all available extras!
Return to the series' roots
Brutal, visceral combat with the innovative X-Ray system
Multiple game modes - explore the story in Story Mode, compete in group battles in Tag Team
Familiar and popular heroes

Below are the minimum and recommended system specifications for Mortal Kombat: Komplete Edition Steam Key GLOBAL. Due to potential programming changes, the minimum system requirements for Mortal Kombat: Komplete Edition Steam Key GLOBAL may change over time.

Restrictions:

Content descriptors:
Payment methods:
and 200+ more