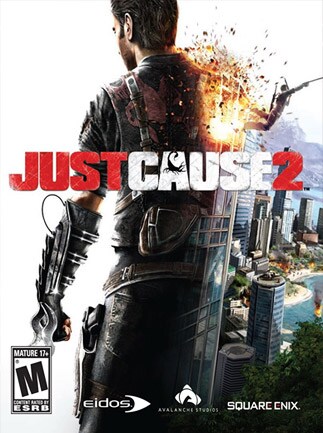 1/1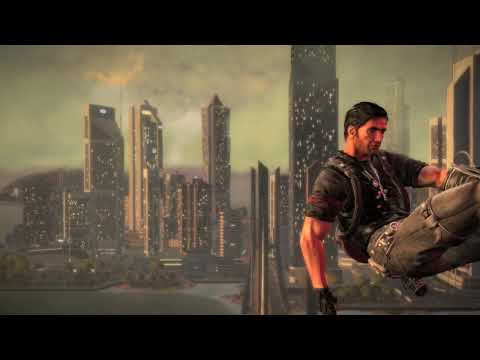 Just Cause 2 Collection Steam Key GLOBAL
Your world...Your rules! In Just Cause, you are a Latin field operative and specialist in regime change backed by top secret US government agency who will overthrow the corrupt government of San Esperito. The rogue South ...
Read More
Offer from seller
Gamersuniverse
100%
Positive feedback
108057
Sales feedback (last 12 months)
---
This seller has received exceptionally high ratings from buyers for outstanding customer service.
---
This seller does not issue invoices.
Money Back Guarantee
for digital products provided by sellers
Games4world

Excellent seller

100%

Positive feedback

4014

Sales feedback (last 12 months)

---

This seller has received exceptionally high ratings from buyers for outstanding customer service.

---

This seller does not issue invoices.

0

Gamersuniverse

Excellent seller

100%

Positive feedback

108057

Sales feedback (last 12 months)

---

This seller has received exceptionally high ratings from buyers for outstanding customer service.

---

This seller does not issue invoices.

0

Superbkeys

Excellent seller

100%

Positive feedback

5737

Sales feedback (last 12 months)

---

This seller has received exceptionally high ratings from buyers for outstanding customer service.

---

This seller does not issue invoices.

0

Gamesdivision

Excellent seller

100%

Positive feedback

1558

Sales feedback (last 12 months)

---

This seller has received exceptionally high ratings from buyers for outstanding customer service.

---

This seller does not issue invoices.

0

Codezilla

Excellent seller

100%

Positive feedback

8759

Sales feedback (last 12 months)

---

This seller has received exceptionally high ratings from buyers for outstanding customer service.

---

This seller does not issue invoices.

0

Your world...Your rules! 

In Just Cause, you are a Latin field operative and specialist in regime change backed by top secret US government agency who will overthrow the corrupt government of San Esperito. The rogue South American state is suspected of stockpiling Weapons of Mass Destruction, and it's your mission to negate the threat this poses to world peace. It could be to your advantage that the tropical paradise is about to implode as various factions vie for power - it just needs a gentle nudge in the right direction. 

Just Cause offers the freedom to tackle your assignments however you want: playing the island's factions against one another, inciting a rebellion among the masses and building alliances with rebel forces and drug cartels. The action takes place in an incredibly detailed game world which consists of over 250,000 acres of mountains, jungles, beaches, cities and villages. The island can be explored by land, sea and air, as you will have at your disposal one of the most varied and exciting array of vehicles ever seen in a video game. 

Key features

This product includes:



Just Cause 2


Just Cause 2: Black Market Aerial Pack DLC


Just Cause 2: Black Market Boom Pack DLC


Just Cause 2: Bull's Eye Rifle DLC


Just Cause 2: Rico's Signature Gun DLC


Just Cause 2: Chevalier Classic DLC


Just Cause 2: Agency Hovercraft DLC


Just Cause 2: Monster Truck DLC



German

Spanish

French

Italian

Polish

Russian

English

Restrictions:

Content descriptors:
Payment methods:
and 200+ more