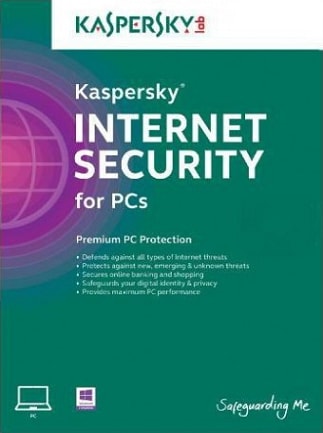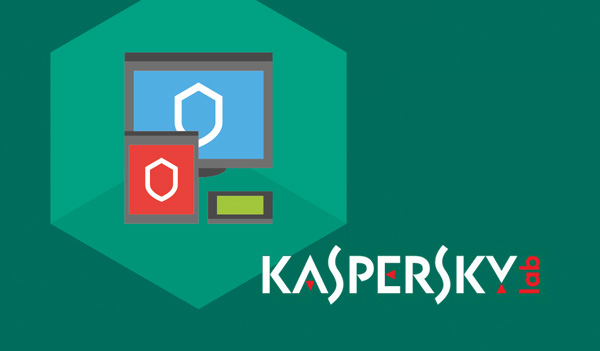 1/2
GLOBAL version for:

PC
Kaspersky Internet Security 2017 1 Device 12 Months PC Kaspersky Key GLOBAL
Kaspersky Internet Security offers online safety procedures suited for the 21st-century user. Outfitted with all the features one would expect from the top-of-the-market security suite, program takes great care that your ...
You must be logged in to add products to your wishlist.
Product description
Kaspersky Internet Security offers online safety procedures suited for the 21st-century user. Outfitted with all the features one would expect from the top-of-the-market security suite, program takes great care that your data are protected from external attacks. With Internet Security suite you'll gain access to a multitude of options to keep the data on your computer secure and your online activity safe.
Are you worried that someone might be trying to extort your data? Scared that your browsing habits and history might fall into the wrong hands? Afraid about your financial security online? With Kaspersky you can put all these fears to rest. The suite offers complex online protection down to the very core levels. That means full safety of your online payments and other financial activity, protection of data while browsing the internet as well as parental controls, which will safeguard the youngest household members from online threats.  
Online safety protocols
Kaspersky Internet Security offers several safety protocols that will surely be useful during the time you spend online. The core of its protective feature is a built-in firewall. It filters the date going through the type of network you use and weeds out malicious files, phishing software and other attempts at accessing your data.
Another useful safety of protocol of program is Automatic Exploit Prevention. This feature protects the computer from being infected by malicious .exe files, that might exploit vulnerable applications. Automatic Exploit Prevention analyzes the most common threats and scans applications for vulnerabilities, which can become access points to viruses and other malware. If a suspicious executable file is detected, Automatic Exploit Prevention blocks it from running. You can then decide what to do with it.
Kaspersky Internet Security (2017) suite also comes with Anti-Spam feature. It allows the user to classify incoming mail as spam and assign it as spam if it presents specific features chosen by the user, such as phishing elements, links to dangerous or untrustworthy websites, etc. 
Parental controls – protect your children online
Parental Control is another strong point of this suite. Using it helps you restrict access to compute and block certain applications and websites. Using Parental Control feature is simple and takes only a few minutes to set up. First thing you'll need to do is to choose a password. Then you'll have to decide on specificities, such as blocking access to the computer for a concrete period of time on weekends and during the week, restricting access to applications and the internet. These options can be adjusted in the Parental Control menu, by choosing the applicable tab.
When it comes to parental control, an important feature is controlling data transfer. This feature will prevent youngest user's from the intentional or accidental transfer of important data, such as credit card numbers, addresses and personal data that can be exploited by third parties. 
Safe Money – keep your financial data secure
Safety of financial transactions is one of the first things considered by users when choosing their online security suite. With Kaspersky Internet Security you can rest assured that your money is protected. Safe Money feature works with such internet payment platforms as PayPal and Yandex adding another layer of protection to your online transactions. Application will always prompt you to use Safe Money while opening banking websites to ensure that your finances are completely protected.
Reception & License
Kaspersky Internet Security received very positive reviews from critics and users. It is very often placed on the highest spots of the top 10 lists of online security suites. Application was praised for the excellent protection, multitude of tools, providing additional security options, as well as being relatively non-impactful on the computer performance during scanning.
You're looking for an online security suite that will not only fully protect your device but also not hinder its performance in any significant way, then Kaspersky Internet Security is the program you should choose. With a multitude of protection tools, spanning from general online security to specific purposes of online payments and parental controls.
Key features
Tutorials for the main application components available in the main window have been added.
Software Updater functionality has been added. Using this component, you can manage updates for applications that are installed on your computer. For example, you can automatically install only important updates or all updates.
Kaspersky Secure Connection has been added. This application protects your data on public Wi-Fi networks and provides anonymity on the Internet.
Software Cleaner functionality has been added. Using this component, you can remove applications from your computer, such as rarely used applications or applications that were installed without your consent.
Wi-Fi network connection notifications have been improved. Wi-Fi network categorization issues have been fixed.
Anti-Banner component operation mode has been improved.
Private Browsing functionality has been improved. Operation of the Kaspersky Protection extension has been improved.
Safe Money protocol safeguards your online payments (Safe Money functionality has been improved. An option to send feedback has been added)
Application upgrade in the background mode has been improved. You no longer have to accept the terms of the End User License Agreement again during the upgrade unless those terms have been changed.
Mail Anti-Virus has been improved. The default level of heuristic analysis has been increased to medium.
A versatile online security suite from a renown producer
Online security has never been tighter with various options that Kaspersky Internet Security offers
Parental Controls help guard youngest users of the internet from accessing harmful content and spending too much time on the computer
Anti-Spam and Automatic Exploit Prevention protect your device from malicious software

Download the Kaspersky Internet Security 2017 installer from
here
.After downloading an installation file, run the installer, and then activate the application with an activation code.
The license will begin to expire on the day it was first activated. The license validity period is calculated since the first activation (once the activation code related to the license is activated on one of the computers).The unused activation code can be used for activation of three later versions of the product. For example, if you bought the activation code for the 2017 version, you can also activate the 2018 / 2019 / 2020 version with it.
Languages
Languages
German, French, Italian, English