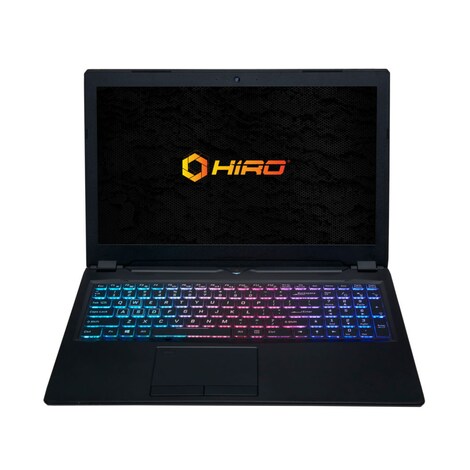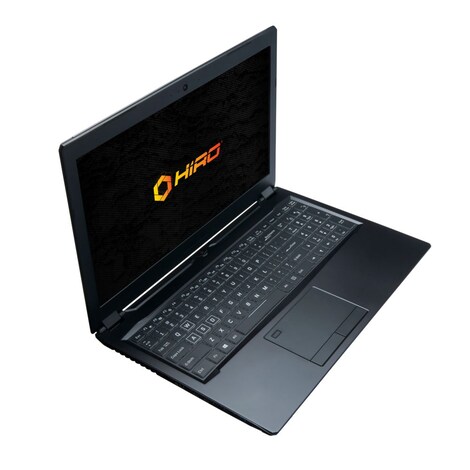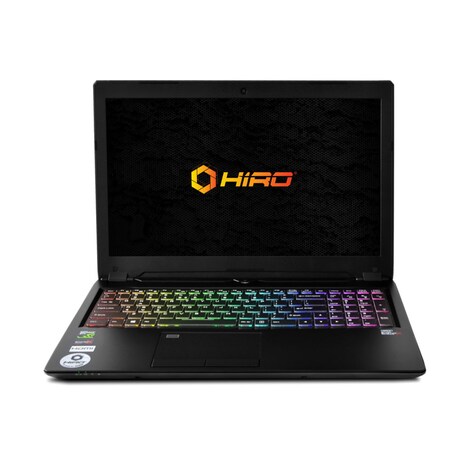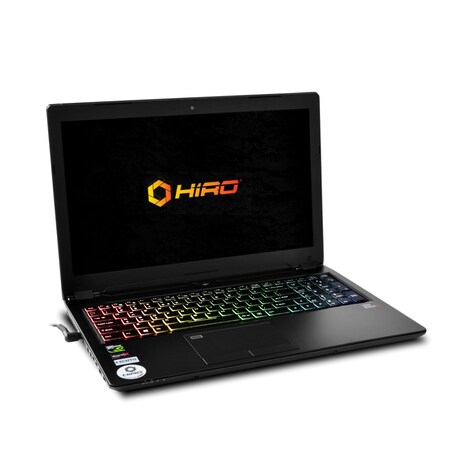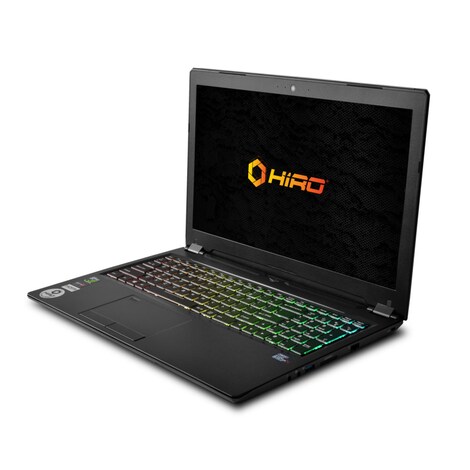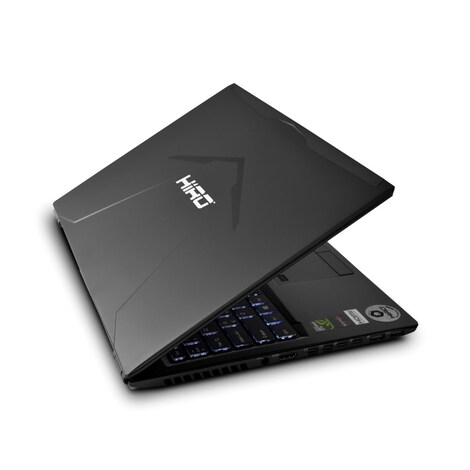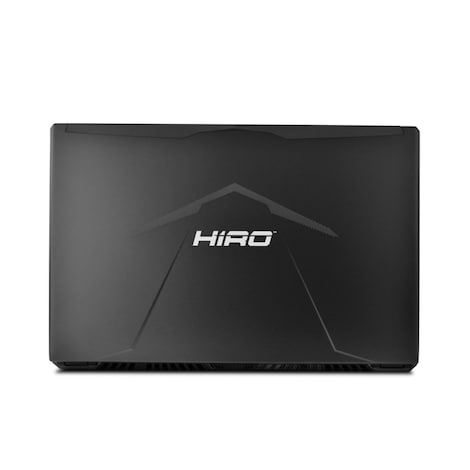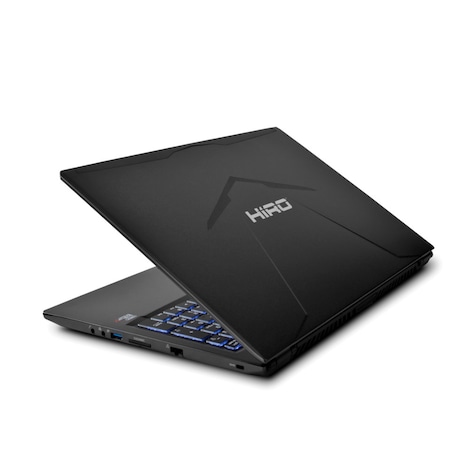 1/8
LAPTOP DO GIER HIRO 950ER 15,6", 144HZ - Windows 10 Home Core i7 8th Gen. 8 GB Black SSD (Solid State Drive) 256 NVIDIA GeForce GTX 1070
Selected offer from seller:
Color:

Storage Capacity (GB):

GPU Model:

Processor Series:

RAM Total Capacity:

Operating System:

Storage Type:
Mobilna moc - Laptopy gamingowe HIRO® to potężne mobilne maszyny przeznaczone do gier, które możesz zabrać wszędzie ze sobą. Teraz możesz cieszyć się najwyższą wydajnością w najnowszych grach gdziekolwiek jesteś. Z tym m ...
Specifications
Specifications
Appropriate For:

Gaming, Graphic Design

GPU Memory Size:

8 GB

Processor Cores:

6

Processor Speed (GHz):

4.10

Processor Model:

Intel Core i7-8750H

RAM Bus Speed:

PC4-21300 (DDR4-2666)

RAM Modules:

2

RAM Type:

DDR4

Screen Size:

15-15.9 in

Features:

Wi-Fi, Virtual Reality Ready, Built-in Webcam, Built-in Microphone, Backlit Keyboard

Type:

Gaming Laptop

GPU Type:

Dedicated Graphics

Hardware Connectivity:

Mini DisplayPort, HDMI, USB 2.0, USB 3.0, USB-C

Maximum Resolution:

1920 x 1080

Touch Screen:

No

Processor Threads:

12

RAM Work Mode:

Dual-Channel

Connectivity:

Bluetooth, Wi-Fi, LAN 10/100/1000 Mbps

Optic Drive:

None
Product description
Mobilna moc - Laptopy gamingowe HIRO® to potężne mobilne maszyny przeznaczone do gier, które możesz zabrać wszędzie ze sobą. Teraz możesz cieszyć się najwyższą wydajnością w najnowszych grach gdziekolwiek jesteś. Z tym mobilnym produktem klasy premium, już nic nie będzie Ciebie ograniczać.
Wysoka jakość - Ciesz się najwyższą jakością wykonania dostępną na rynku. W ofercie znajdziesz modele które posiadają aluminiowo-magnezowe obudowy, ekrany z częstotliwością odświeżania wynoszącą 144 Hz, klawiatury wyposażone w pełne podświetlenie RGB, z mechanicznymi przełącznikami i wydzieloną sekcją numeryczną.
Niezapomniane przeżycia - Wysokiej klasy matryce IPS i potężne karty graficzne znajdujące się w wielu modelach, pozwolą wyciągnąć z gier to co najlepsze, oferując niezwykłą jakość obrazu. Najwyższe modele HIRO® szczycą się układami GeForce® RTX obsługują rewolucyjną technologię NVIDIA Ray-Tracing, dla maksymalnie realistycznych wrażeń z gry.
Jakość marki HIRO – ekran IPS z odświeżaniem 144 Hz, solidna obudowa i klawiatura z pełnym RGB!
Laptop do gier HIRO 950 cechuje się wysoką jakością wykonania oraz dodatkowymi cechami niezwykle ważnymi dla każdego gracza.
Częstotliwość odświeżania 144 Hz w matrycy IPS
Zastosowania matryca typu IPS zapewnia bardzo realistyczne i szczegółowe odwzorowywanie kolorów, sprawiając że gry wyglądają jeszcze bardziej efektownie, ukazując pełną głębię kolorów wirtualnego świata. Częstotliwość odświeżania obrazu wynosi 144Hz, co sprawia, że wyświetlany obraz jest niezwykle płynny i dynamiczny. Zyskaj przewagę na wirtualnym polu walki.
Solidne wykonanie
Laptopy HIRO poza wysokiej jakości ekranem oferują też solidną obudowę wykonaną z wysokiej jakości utwardzonych tworzyw sztucznych, które zapewniają trwałość obudowy. Zastosowanie materiałów to wielki atut całej konstrukcji w kwestii jakości i sprawia, że klapa ekranu jest bardzo sztywna i solidna.
Podświetlenie RGB
Klawiatura posiada pełne podświetlenie RGB, oddając w pełni gamingowy charakter laptopa HIRO. Edytowalny układ podświetlania klawiszy w pełnej gamie kolorów, pozwoli dostosować efekt świecenia do Twojego stylu i sprawi, że każdy klawisz będzie widoczny o każdej porze dnia i nocy.
Najwyższej jakości dźwięk
Zapewnij sobie doskonałe wrażenia audio podczas grania, oglądania filmów lub słuchania muzyki. Wbudowane głośniki stereo, wspomagane przez zaawansowany system Creative Sound Blaster Cinema 3 zadbają o wysokiej jakości dźwięk. Teraz każda eksplozja na wirtualnym polu bitwy i każdy oddany strzał będzie jeszcze bardziej realistyczny.
Maksimum możliwości w grach
W laptopach HIRO znajdziesz procesory sześciordzeniowe Intel® Core™ i7 w parze z kartami graficznymi GTX 1070 o pamięci własnej aż do 8GB! Oferują one doskonałą wydajność we wszystkich grach komputerowych zarówno single jak i multiplayer. Zestaw został dobrany tak, aby gwarantował pełna kompatybilność i wydajność całego zestawu. Wybierając model z tym układem graficznym, inwestujesz w możliwość uruchomienia każdej gry w kolejnych latach. Potężny procesor Intel® Core™ i7 zapewni moc obliczeniową potrzebną do płynnego działania aplikacji lub streamowania rozgrywki na żywo.
Laptop HIRO to najlepszy wybór, jeżeli poszukujesz laptopa, który płynnie uruchomi niemal każdą grę w wysokich ustawieniach grafiki. Zaawansowany system inteligentnego chłodzenia zapewnia zarówno pełne wykorzystanie możliwości podzespołów, jak i niski poziom hałasu. HIRO 950 skierowana jest do graczy, którzy poszukują rozwiązania mogącego posłużyć im przez kilka kolejnych lat wirtualnej rozrywki.
100% funkcjonalności z systemem Windows 10 i łącznością WIFI.
Laptopy HIRO posiadają zainstalowany, oryginalny system Windows 10® z jego pełną funkcjonalnością. W ofercie znajdują się zestawy z systemem w wersji Home, oferujące funkcje przydatne szczególnie przy obsłudze multimediów. Jest to najbardziej aktualny na rynku system operacyjny, gwarantujący pełną zgodność z podzespołami komputera i najnowszymi grami które pojawiają się na rynku. Niezwykle prosta i intuicyjna obsługa wszystkich funkcji laptopa to bardzo ważny argument za wyborem laptopa z systemem Windows 10. Jednocześnie otrzymujesz sprzęt na bieżąco aktualizowany o wszelkie pakiety bezpieczeństwa przeciw wirusom komputerowym.
Połącz się ze światem, dzięki WIFI
Poza preinstalowanym w każdym laptopie portem sieciowym do obsługi internetu "po kablu", Laptopy HIRO posiadają także moduł łączności bezprzewodowej WIFI. Wysoka przepustowość wbudowanej karty sieciowej WIFI gwarantuje stabilne i szybkie połączenie z Twoją siecią i cieszenie się grami przez internet bez "lagów". Każda gra wymagająca połączenia z internetem będzie się teraz odbywać bez żadnych zacię
More information
More information
Invoices
This seller provides invoices. To receive one, you can contact them once you place an order.
Earn 61.08 USD every time someone buys this product using your reflink.