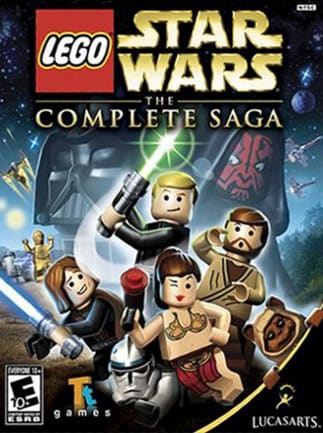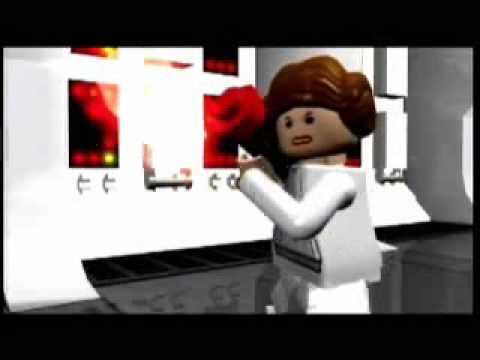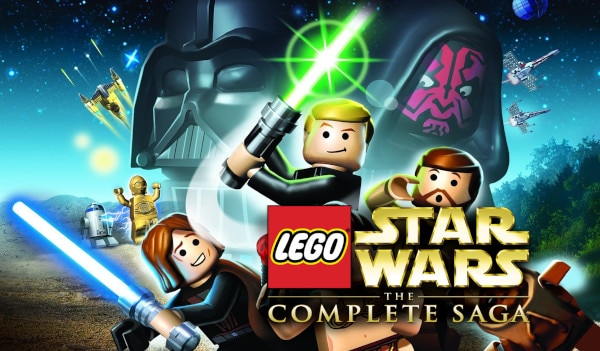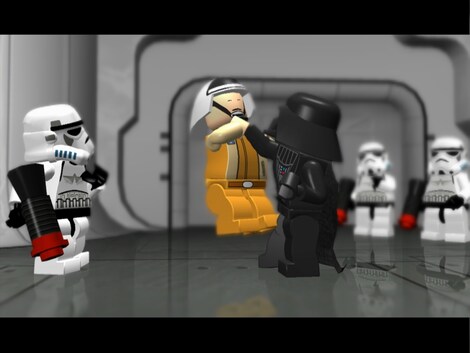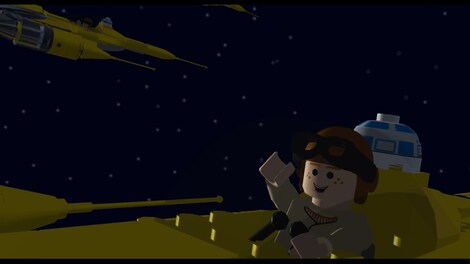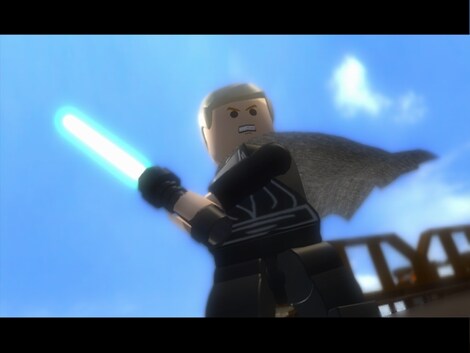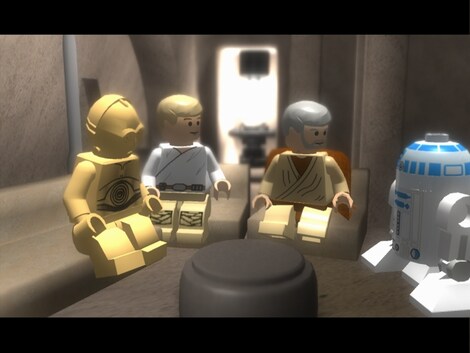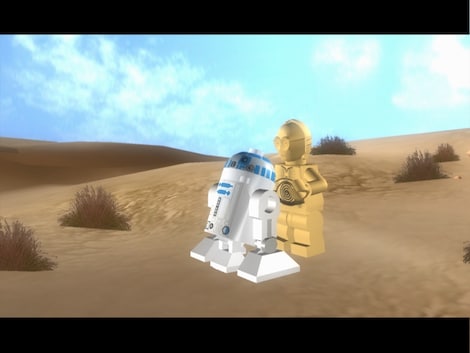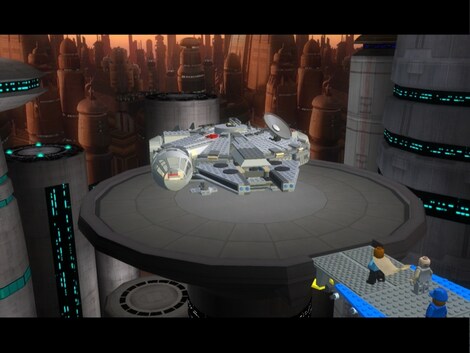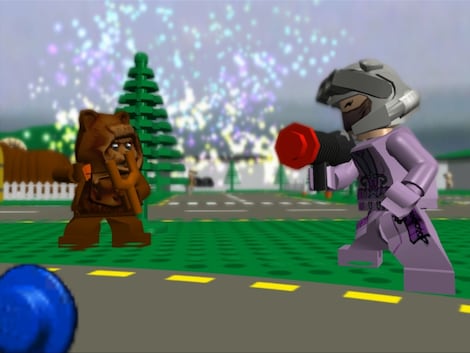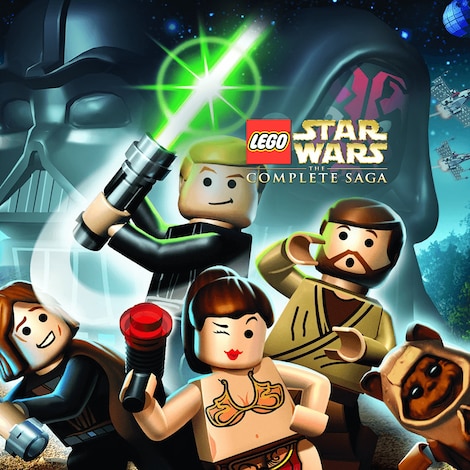 1/12
GLOBAL version
LEGO Star Wars: The Complete Saga (PC) - Steam Key - GLOBAL
The Complete Saga is a collection of six Lego Star Wars games, spanning the events of the original and prequel saga of Star Wars. In the game the player can relive the events of the movies, playing their favorite characters. 
Product description
Lego: Star Wars – The Complete Saga is an action-adventure, developed by Traveller's Tale and published by LucasArts. The game is a collection of all LEGO games based on Star Wars movies. The Complete Saga covers the events of the original and the prequel saga, featuring the characters of Anakin Skywalker, Obi-Wan Kenobi, Luke Skywalker, Princess Leia, Han Solo, Chewbacca, and others. TCS introduces several changes to the games, like completely new or redesigned levels.  The game can be played solo or in a cooperative multiplayer.
Brick-based gameplay
Like in most Lego games, in The Complete Saga the player controls one of the several available characters. The main goal of the game is to proceed through the story campaign and collect golden bricks, rewarded for performing specific tasks during missions. There are 36 story missions, spanning the events of six Star Wars movies. Aside from them, there are 20 bounty hunter quests, and six bonus levels. The player can play through the levels alone or in cooperative multiplayer.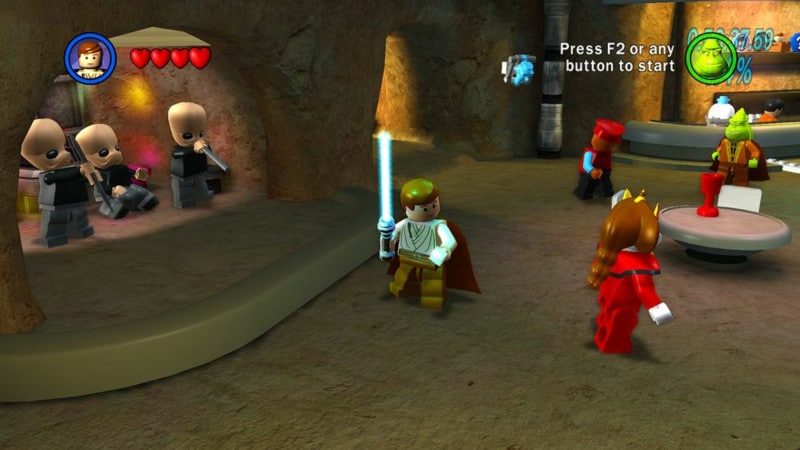 The collection introduces several changes to the gameplay mechanics, mainly to the prequel saga games. The characters can now build vehicles from bricks, wear helmets to gain access to restricted areas (e.g. stormtrooper base or bounty hunter lounge). and have unique melee moves and new Force moves, like choking.  
The saga of Lego Skywalker
Long time ago in a galaxy far, far away…
The galaxy opens its door to you. Enter the world of Lego Star Wars and experience the events that led to the rise and fall of Jedi Knight Anakin Skywalker, as well the birth of the Empire and the Rebel Alliance. Play as your favorite characters from the Star Wars saga: Luke, Han, Leia, Ob-Wan, Chewie, Anakin, Master Yoda, and many, many more. Experience the thrill of battle, reliving the key moments of the saga, sprinkled with typical Lego sense of humor: the duel of fates between Darth Maul and Padme, Darth Vader tripping over his cloak during his memorable duel with Obi-Wan onboard the Death Star, and so on. In the Lego Star Wars universe, nothing is impossible when you've got the Force of imagination on your side!  
Reception
Lego: Star Wars The Complete Saga for PC was met with a positive reception from the critics. Reviewers noted the platforming gameplay, wacky sense of humor and replayability as the main advantages of the title. They surmised that for the players unfamiliar with Traveller's Tales Lego series of games, TCS is a great starting point. It is also a perfect title for the fans of good platforming games.
Release date: 2009-11-12
Age restrictions
Age restrictions