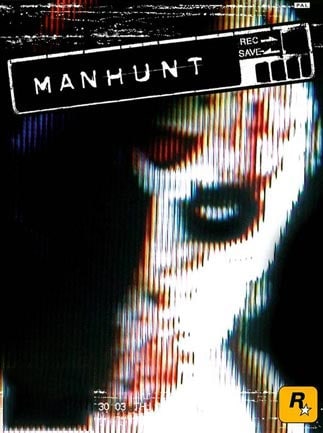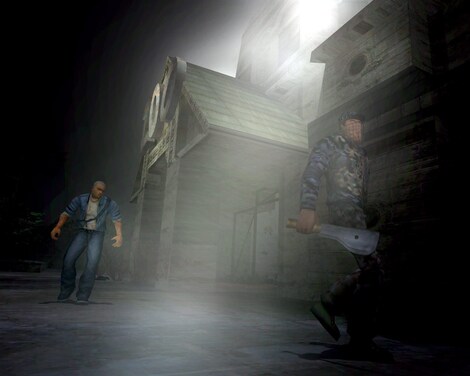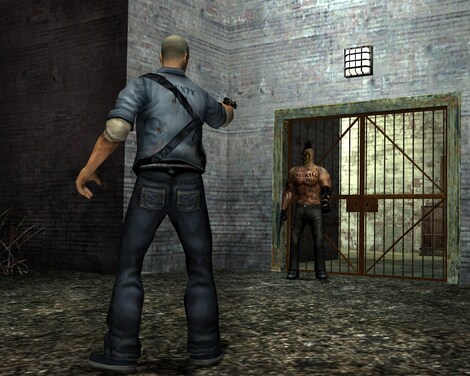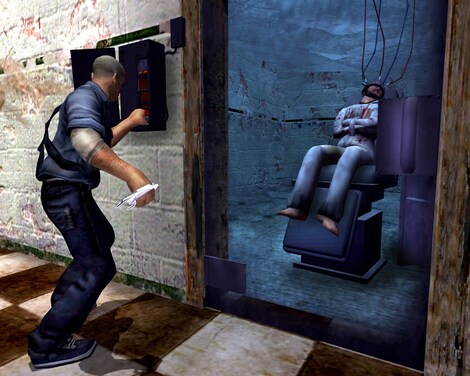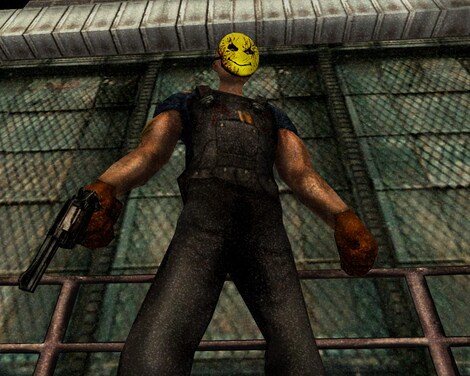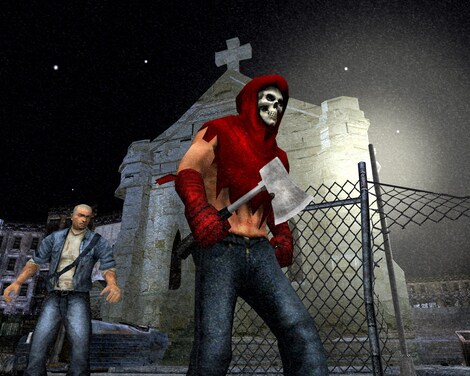 1/7
GLOBAL version
Manhunt Steam Key GLOBAL
Manhunt is a survival horror TPP action game for PC, developed by Rockstar North and published by Rockstar Games. The player takes control of James Earl Cash, a death row inmate who finds himself trapped in Carcer City – a modern gladiator arena populated by murderers, sadists and psychopaths.
Selected offer from seller:
Gmcomparecom
Excellent seller
100%
Positive feedback
4990
Money Back Guarantee
for digital products, offered by sellers
View Offers from 8 other seller
Offers: 8
Gmcomparecom

Excellent seller

100%

Positive feedback

4990
Product description
The game takes place in 2003. In fictional Carcer City, James Earl Cash is awaiting execution by lethal injection. However, after the execution he awakens in abandoned parts of the city, controlled by the gangs. At the insistence of "The Director", who communicates with him through earpiece, Cash moves through the streets taking on the gang members, as well as private security company enforcers, in an attempt to figure out what is happening and save his family.
Gameplay in Manhunt is based on making your way through the streets of Carcer City, stealthily eliminating enemies. The game is divided into 20 levels, here called "scenes", during which player's actions are evaluated in a star based system. Stars are awarded for stealthy disposal of enemies, as well as brutality of executions. There are three levels of executions in the game: hasty, which result in quick death of the enemy; violent, which significantly add to the brutality; and gruesome, which turn into full blown gore. 
Throughout the game, player can use various weapons from standard firearms (which don't allow executions and kills are not rewarded with stars) to various bladed weapons, baseball bats, wires, ropes, and even plastic bags. Player can replenish their HP by taking painkillers available on each level, and stamina, spent while sprinting, can be replenished by remaining still. 
Development
The development of Manhunt began in the 90s. Rockstar North used the RenderWare engine, the same that runs the Grand Theft Auto series. Multiple gaming news outlets ran previews on the game, noting the twisted nature of Manhunt.
Reception
As a game, Manhunt generally received good reviews, with critics admitting that the nihilism represented by the game was something the industry has never seen before. The game received nomination for the "Console Action Adventure Game of the Year" at the 7th Annual Interactive Achievement Awards, was included in the book "1001 Video Games You Must Play Before You Die", published in 2010
However Manhunt's decent success was greatly overshadowed by the controversy it caused. Most of it stemmed from the level of brutality and violence depicted with unparalleled realism. The amount of gore was so substantial, that even some developers working on the game felt uncomfortable with it. The game was banned in New Zealand, and in Germany copies of Manhunt were confiscated for representation of violence and glorification of vigilantism.
Key features
stealth gameplay
ultraviolent action using various weapons
Warning!
This product
CAN'T
be activated and played in following countries: China, Cuba, Korea, Democratic People's Republic of, Sudan, Syrian Arab Republic, Venezuela, Australia, Germany, Korea, Republic of, New Zealand, United Arab Emirates, Great Britain, Ireland, Spain, Italy, France, Belgium, Netherlands, Luxembourg, Finland, Norway, Sweden, Denmark, Austria, Switzerland, Portugal, Japan, Singapore, Yemen.
Release date: 2004-04-20
System requirements
System requirements
Below are the minimum and recommended system specifications for Manhunt Steam Key GLOBAL. Due to potential programming changes, the minimum system requirements for Manhunt Steam Key GLOBAL may change over time.
Recommended requirements
Processor

1.5GHz Pentium 4 / Athlon MP

Graphics

GeForce 8100 / Radeon X300

Memory

256 MB

Disk space

2.3 GB

System

Windows XP
Languages
Languages
German, Spanish, French, Italian, English