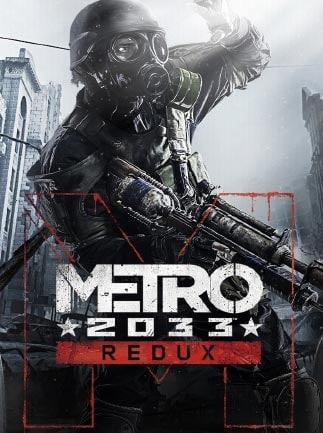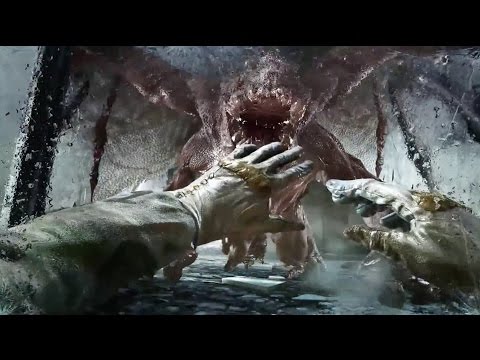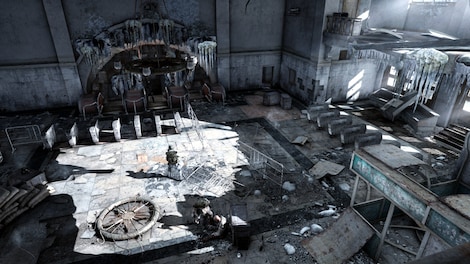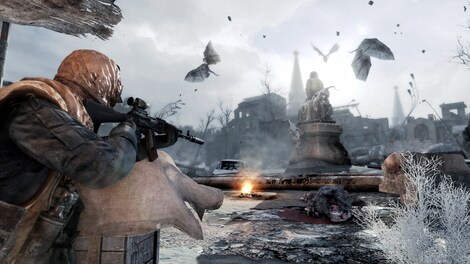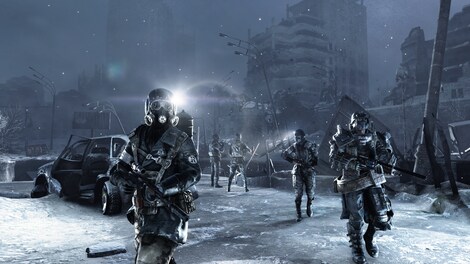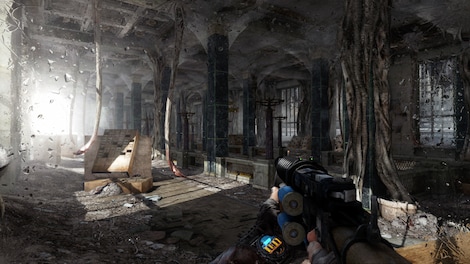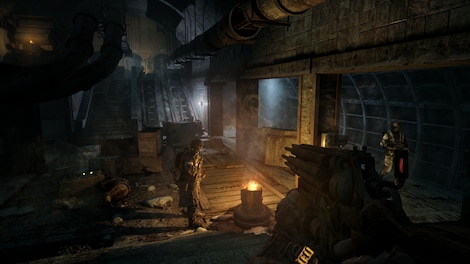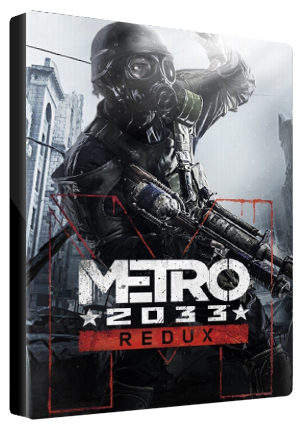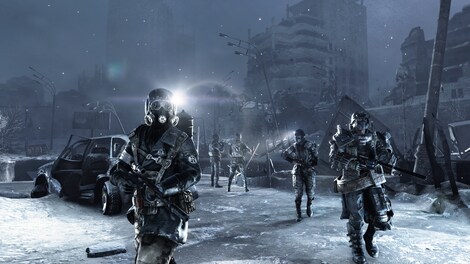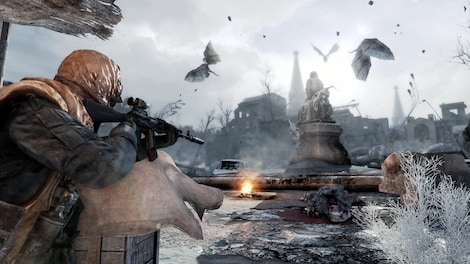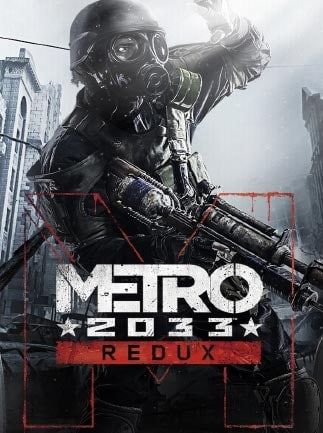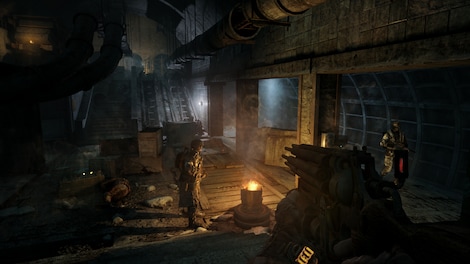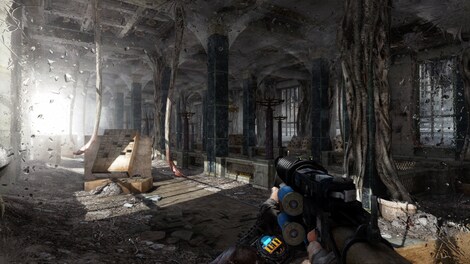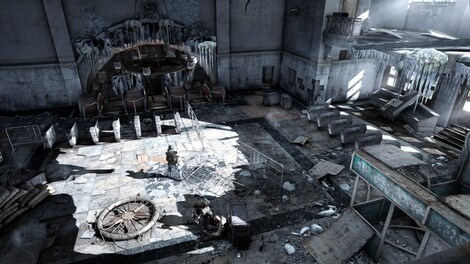 1/14
GLOBAL version
Metro 2033 Redux Steam Key GLOBAL
Metro 2033: Redux is a remastered version of the Metro 2033, a game based on series of books by Glukhovsky. 4A games decided to purchase rights to the series from the author and it was a wise move. The metro game series quickly become very popular not only in Russia but in the entire world.
Buy it in a bundle, pay less: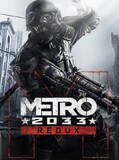 Metro 2033 Redux Steam Key GLOBAL
GLOBAL
Offer from: Instant_delivery_global
Offers: 13
Instant_delivery_global

Excellent seller

Globalsafecodes

Excellent seller

100%

Positive feedback

1932

Claincir

Excellent seller

98%

Positive feedback

13689

Outlawgames

Excellent seller

99%

Positive feedback

21074
Product description
Before buying Metro 2033: Redux (PC) you probably want to know what is the difference between Redux and the original version of Metro 2033. Within the context of a plot, we still are playing the same FPS game based on a novel by Dmitry Glukhovsky. You play the role of a protagonist a young man known as Artyom. Artyom is living in the post-apocalyptic Russia in the year 2033. After the apocalypse, Earth is basically inhabitable and survivors are living in the Moscow's metro system.
There are currently 40 000 people living in the metro system but the place cannot be considered, a safe heaven. People are dying, suffering from shortage of food and water but it is far from the worse thing that happened. There is a new species of mutants known as the Dark Ones.
They were able to find the entrance to the metro and started to attack humans. Artyom with a few other Rangers have to go on the surface in order to find a way to protect their people. The game was changed though in the context of both mechanics and gameplay itself. The entire Metro 2033 was rebuild with the use of the Metro: Last Light engine. In other words, both games look the same and mechanics which you might know from the Last Light are now available in the Metro 2033. For example you are able to wipe your mask. Weapon customization is finally available in Metro 2033, as well as silent takedowns.
Furthermore, a few weapons from the Last Light and DLC's were added to this game. Some locations were also modified and expanded. Which one? Well it is up to you to find. However, the best part of it is the fact that you can choose between two modes: survival and Spartan. The first one is similar to Metro 2033 with limited resources, forcing you to plan each step. Spartan on the other hand, makes the game look like Metro: Last Light. Filled with action and destruction of your enemies.
Hence, it is up to you which gameplay style you are going to choose. As it can be seen, even people who already played in the original version of Metro 2033 are going to find something new in this game. We can tell you this much, visit catacombs to see what we mean.
Characters in game
One of the most important elements of the metro franchise are characters. There so many people you are going to meet. First there is Artyom who was born not to long before the apocalypse. Hence, he knows nothing about the normal world and living on the surface.
However, due to a crazy coincidence he is now considered a chosen one who is supposed to save the humanity. Then there is Eugine who is actually a secondary character. He is the best friend of Artyom and is constantly insulting him (in a friendly manner). When Eugine is finally killed by Dark Ones, Artyom finally decides to take the matter in his own hands.
Key features
Enjoy a remastered version of the Metro 2033
Help Artyom save remnants of the humanity.
Explore the post-apocalyptic Moscow.
Travel through a vast Moscow metro.
Release date: 2014-08-27
System requirements
System requirements
Below are the minimum and recommended system specifications for Metro 2033 Redux Steam Key GLOBAL. Due to potential programming changes, the minimum system requirements for Metro 2033 Redux Steam Key GLOBAL may change over time.
Minimal requirements
Processor

2.2+ GHz Dual Core CPU / better

Graphics

GeForce 8800 GT 512 MB

Memory

2 GB RAM

Disk space

10 GB available space

System

Windows Vista / 7 / 8
Recommended requirements
Processor

Quad Core / 3.0+ GHz Dual Core CPU

Graphics

GeForce GTX 480 / above

Memory

4 GB RAM

Disk space

10 GB available space

System

Windows 7 / 8
Languages
Languages
Czech, German, Spanish, French, Italian, Polish, Russian, English
Age restrictions
Age restrictions


This product contains elements of