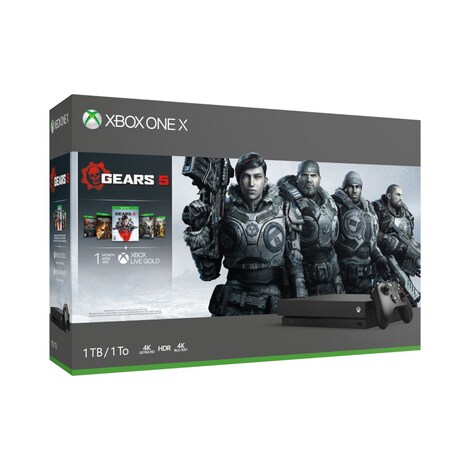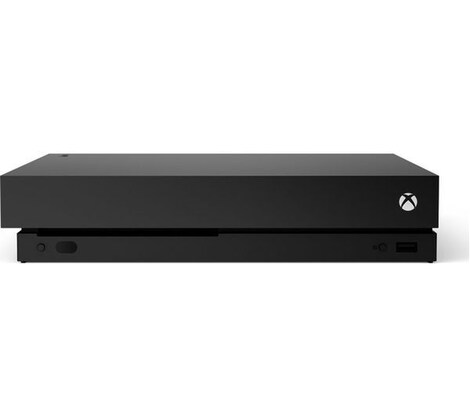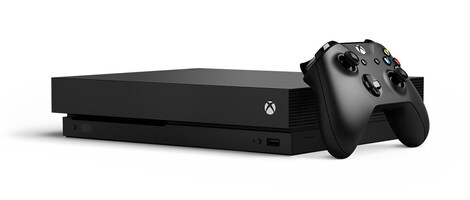 1/3
Microsoft Xbox One X 1TB USK 18 + Gear 5 + GoW Collection
The Limited Edition of the Xbox One X and Gears 5 are the perfect mix. Use the enormous power of Xbox One X, the most powerful console in the world, to gain an advantage over your opponents in fierce 4K battles. Impressi ...
Product description
The Limited Edition of the Xbox One X and Gears 5 are the perfect mix. Use the enormous power of Xbox One X, the most powerful console in the world, to gain an advantage over your opponents in fierce 4K battles. Impressive detail and dynamics of the image will take you to the heart of the struggle, enhancing the visual effects with intense colors and the possibilities of HDR mode.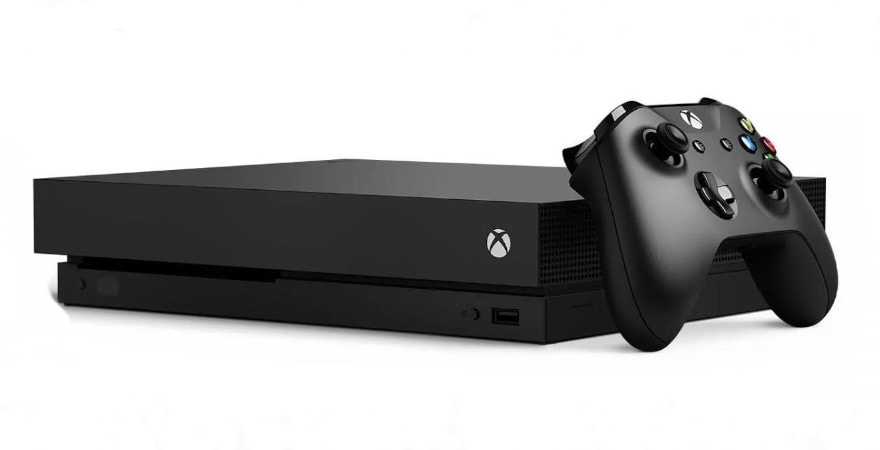 The most powerful game console in the world
Xbox One X is the most powerful game console in the world. HDR mode and native 4K resolution will make the gameplay even better and addictive. Feast your eyes on stunning and detailed in-game graphics. All this without jams and a decrease in the smoothness of the game.
Thanks to the backward compatibility service, you can now play many great games that have been released on the Xbox 360 console. And the Xbox Live Gold service (paid service) is an amazing gaming community, online gameplay and access to 4 free games every month.
Xbox One X 1TB
The game has never been so real, and the virtual world has never been so faithful to reality. The Xbox One X makes games look great, run smooth, and load lightning fast. Thanks to the wide range of colors, each fight looks perfect, and the light, shadows and reflections add realism to the skirmishes. Playing with the Xbox One X is a real treat for the eyes.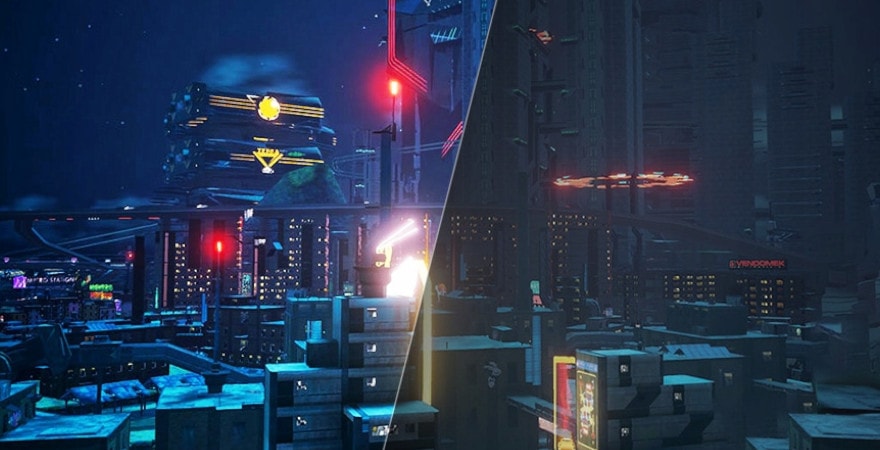 HDR mode
What was previously hidden in darkness will become expressive with the support of HDR (High Dynamic Range) technology, which dynamically adjusts the image in dark locations. The colors will also retain their intensity and natural shades, adequate to the current stage lighting. HDR mode will improve the visibility of individual textures in each game and in each scenery, and you will not lose sight of your opponent.
Real 4K Ultra HD gameplay
Imagine a game world where every detail is exposed. This effect guarantees native 4K resolution, impressing with an unprecedented level of realism (4K resolution available in selected games and TV models). Xbox One X also gives you the ability to stream movies in 4K quality as well as play Blu-Ray movies in Ultra HD quality. Use the crystal clear image on video services: YouTube, HBO GO and Netflix (remember that access to the application may require an additional subscription). The great image is complemented by surround sound with Dolby Atmos technology (Dolby Atmos purchase is required for headsets) and DTS: X.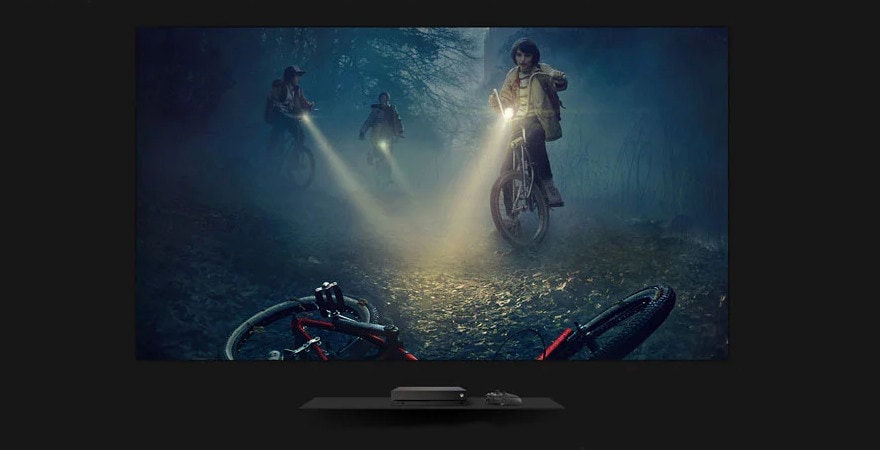 Perfect compatibility
Many iconic titles have been released on Xbox 360, and you can play them again now with the backward compatibility of Xbox One X. Graphically refreshed interfaces invite you to play again, ensuring a smooth gameplay. The library of available titles grows month by month, guaranteeing hours of great entertainment (games backwards compatibility applies to selected titles. Also continue your gaming career with Xbox Live on the new console. Xbox One X is also compatible with Xbox One accessories.
Gears 5
The world will crumble. The swarm has corrupted the Coalition's robot army and is plunging into human cities. As danger approaches, Kait Diaz flees to discover her connections with the enemy and learns what the real danger is to Sera - herself. Be faster than the bomb, outsmart the Swarm, and escape the Locust! Escape Mode is a new, aggressive, high-stakes co-op mode. Playable in suicide squads of three, where players must work together to overcome enemy nests from within. Create custom maps in Escape and gain experiences to share and challenge with friends.
Specification
Console type
Xbox One X
processor
8 cores, 2.3 GHz
RAM
12 GB GDDR5
Disc
1 TB
Communication

Wi-Fi 802.11 b/g/n/ac
LAN 10/100/1000 Mbps

Optical Drive
BluRay
Connectors

HDMI - 2 x
USB 3.0 - 3x
RJ-45 (LAN) - 1x
S/PDIF - x.
IR receiver / IR Blaster port - 1 x

Additional information

AMD FreeSync
Dolby Digital 5.1
DTS 5.1
Ability to work vertically and horizontally
4K UHD support
HDR10 support

Height
60 mm
Width
300 mm
Depth
240 mm
Weight
3,81 kg
Product Type: New
Warranty: 12 months
Ważne: In case of a refund, the shipping cost is covered by the buyer./li>
EAN: 889842477122
Earn every time someone buys this product using your reflink.