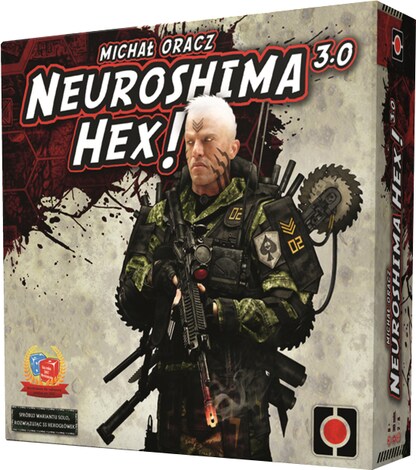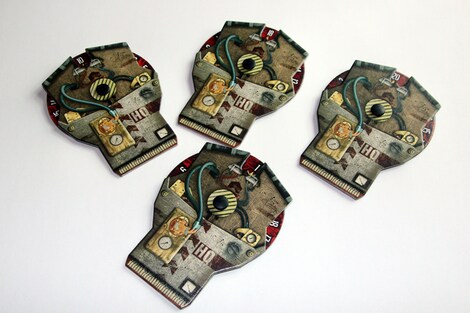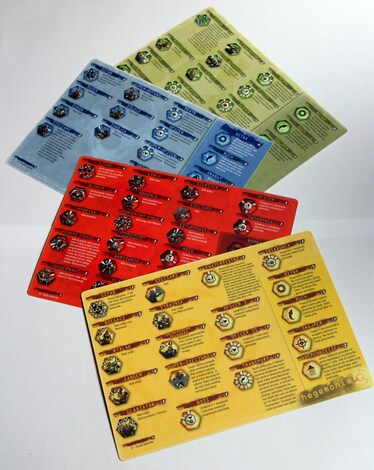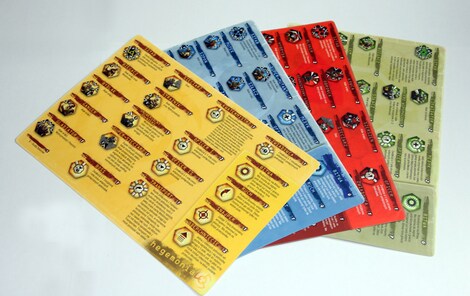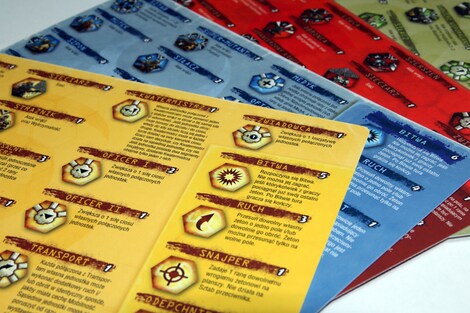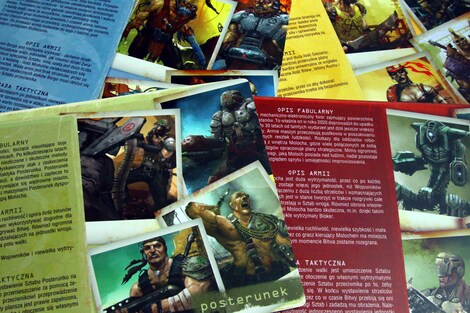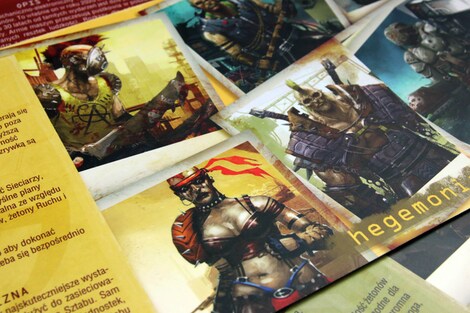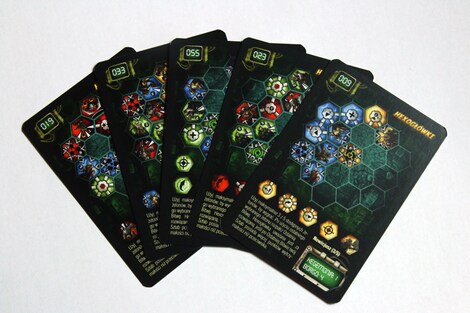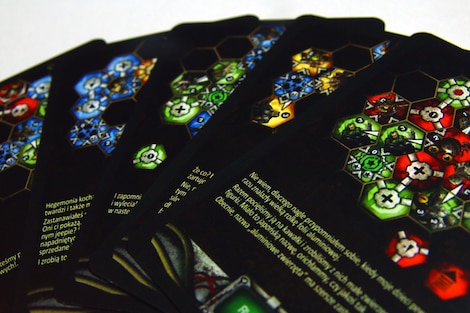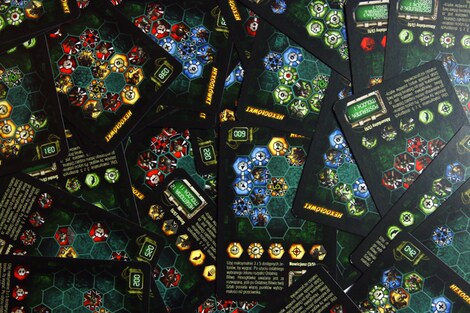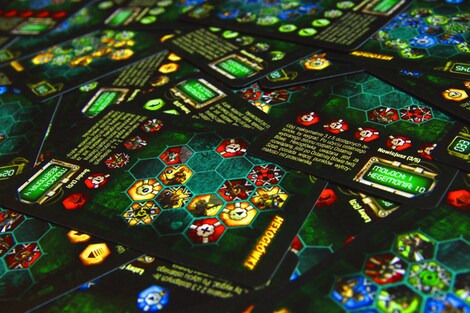 1/11
Neuroshima Hex (edycja 3.0)
Selected offer from:
Language:

Polish

Players:

2 - 4

Age Level:

10+

Play time:

30min to 1h
New version of the cult Neuroshima HEX! & nbsp; Neuroshima HEX 3.0 is a board strategy game set in a post-apocalyptic world overrun by mutants and ruthless Moloch machines. Each player commands one army, consistin ...
Specifications
Specifications
Min. Number of Players:

2

Max. Number of Players:

4

Mechanics:

Variable player powers, Tile-placement, Hand management

Theme:

Post-apocalyptic, Sci-Fi

Age Level:

10+

Language:

Polish

Game Type:

Strategy

Play time:

30min to 1h

Type of player:

For geeks

Brand:

Portal Games/ 2 Pionki
Product description
New version of the cult Neuroshima HEX! & nbsp;

Neuroshima HEX 3.0 is a board strategy game set in a post-apocalyptic world overrun by mutants and ruthless Moloch machines. Each player commands one army, consisting of unit, module, and action tokens, placed on a hexagonal battlefield board.
Each army is made up of 35 tokens, consisting of unit and special action tokens. The units are placed on the board in any space not occupied by another token. Each of them is labeled as a Ranged or Melee unit, as well as Initiative (0 to 3). There are also symbols on the token indicating the strength and directions of the attack. Some units have special abilities, for example, "Net Fighter" can block the operation of an adjacent unit, others can attack twice, others have armor, etc. The symbols are few, they are legible and it is very easy to spot them - you don't even need to know them. game. You can see examples of chips in the gallery below.
Among the tokens there are special "Battle" tokens that can be played to start combat. The moment of resolving the battle is very effective - many units die, performing one more lethal attack before dying. Good positioning of units and their cover and base protection are very difficult, so often units are sent on suicide missions just to take one more point off the enemy base.
The new edition brings many changes. They are:
Illustrations: all tokens, board and cover have new illustrations prepared especially for this edition. The cover design is the responsibility of Piotr Cieśliński, who works on book covers for Fabryka Słów publishing house, the board design was prepared by Michał Oracz, and the illustrations on the tokens were made by Piotr Foksowicz and Invlove, who have worked with us for many years.
Damage markers: the staff damage markers known from the first edition are returning to Neuroshima Hex. The set includes four markers. For games with more players, the damage counter remains the same as in the previous edition.
Hexheads deck: We have added 55 cards with hexheads designed by Michał Herda, who has been designing similar puzzles for many years, to Neuroshima Hex. With these 55 cards, you can play Neuroshima even when there is no opponent nearby!
Thick tokens: in the new edition, the tokens are printed on thick cardboard (1.5 mm).
New icons: the icons on the chips have changed slightly - they have an added color and are more clearly marked on the chips. In addition, the stamina icon has changed (so far too similar to the medic icon, now it has changed into a shield icon), the hourglass icon, which did not bring important information to the game, was removed, and the "Bomb" icon on the Clown token was changed, because after clarifying the rule, too much it is different from the Bomb, which is an instant token.
Extended manual: the new release has a new manual that has been updated to explain all issues that have been reported on internet forums over the years.
Rule changes: new rule to reduce draw randomness, new rule to eliminate unlucky draw, and new 3-player game mode. Of course, the new rules and instructions will be made available for free download from Portal Games.
Reference cards: four reference cards have been added to the box - for each of the main armies in the game.
The game was awarded the Game of the Year 2007 - Players' Award - thus it was recognized by the players as the best title published in our country in 2007.
More information
More information
Invoices
This seller provides invoices. To receive one, you can contact them once you place an order.
Earn 1.06 USD every time someone buys this product using your reflink.