While video games have experienced some transformations over the years, one genre remains almost the same. Jumping, running, avoiding obstacles, and solving puzzles – that is what you will find in all good PC platformers.
Despite this solid base of the gameplay itself, platform games are now a field for developers to show off. A lot has changed since Donkey Kong in 1981. We said goodbye to clunky pixels to welcome small works of graphic art, often in 3D. The nature of the stories has also changed. Platformers include not only colorful maps but often lean towards mature or even scary content. Are you curious which good platformers on Steam are worth playing right now? Be sure to check out our list of the best platformer games of all time!
The Best Platform Games on PC
BattleBlock Theater
| | |
| --- | --- |
| Release: | 2014-05-15 |
| Genre: | Adventure |
| Developer: | The Behemoth |
A platformer with elements of logic gameplay from Behemoth, released in 2014 for PC. Fancy a bit of madness? Would you like to perform in the theater in front of the cat audience? Read on!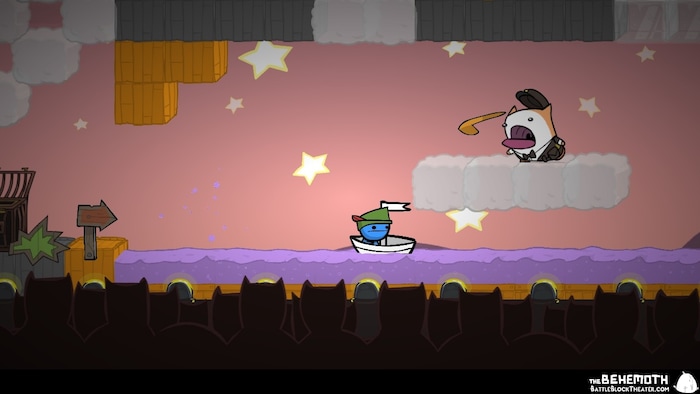 Welcome to BattleBlock Theater – the place where all the rules turned upside down! The facility, which is the personal entertainment of cats, is a minefield for everyone who finds themselves in it. Join the 300 remaining prisoners and fight for your life together. Or against them! There are no rules here, so grab a gun and go through over 450 levels of crazy gameplay. Jump, kill, poison, look straight into the abyss of despair and give the best show!
Key features
Prove yourself in the crazy cat theater
Save other prisoners or get rid of them – it is up to you
Complete countless levels, including an insane mode in which you will play the game with only one life
Play in the co-op or fierce competition in the multiplayer mode
Sonic Mania
| | |
| --- | --- |
| Release: | 2017-08-29 |
| Genre: | Action & Shooter |
| Developer: | Christian Whitehead |
A tribute to the 90s from PagodaWest Games, returning you to classic 2D platform gameplay in a whole new style! Dive straight into the adventures of Sonic and discover the essence of the best classic PC platformers.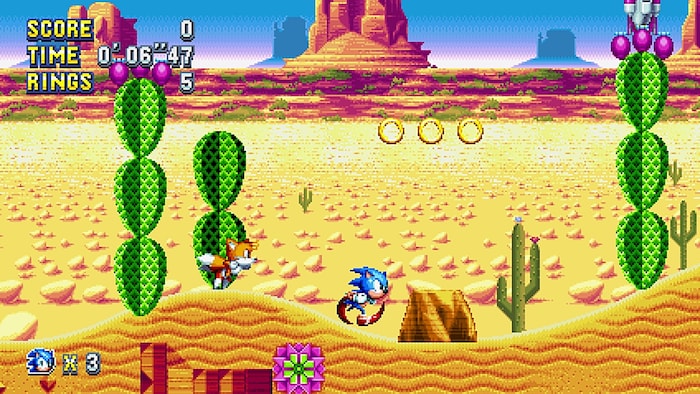 Play as Sonic, Knuckles, or Tails and use their skills to defeat an army of robots. Beat levels, run, jump, fly, avoid traps and experience the most dynamic gameplay in an old-fashioned way. Use new movement possibilities, travel through additional locations, and fight against even more enemies. Sonic Mania is classic rush madness in a brand-new version!
Key features
Play as Sonic, Knuckles, or Tails
Explore classic levels and brand-new locations
Use additional movement possibilities and defeat the enemy army
Play solo or in cooperation with friends
Hollow Knight
| | |
| --- | --- |
| Release: | 2017-02-24 |
| Genre: | Action & Shooter |
| Developer: | Team Cherry |
A magical Metroidvania developed with a successful Kickstarter fundraiser. Discover the mysterious world of treasures and insects to become its ultimate hero.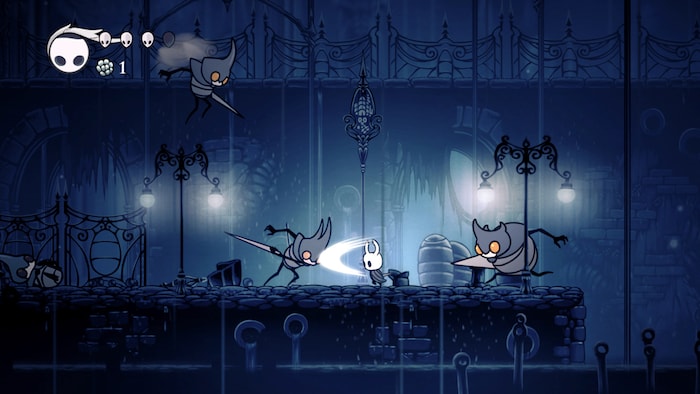 Play as Hollow Knight and accept the challenge! Traverse the underground labyrinth to gain glory and infinite treasures. Countless enemies and friends will stand in your way. Learn the history of this mysterious place, solve puzzles, use magic and weapons. Immerse yourself in a world of gorgeous graphics and epic music to forge your legend.
Key features
Play as Hollow Knight and travel to the underworld full of dangers
Interact with fascinating characters and fight dangerous enemies
Explore to discover treasures and secrets
Avoid traps and solve puzzles
Crash Bandicoot 4: It's About Time
| | |
| --- | --- |
| Release: | 2020-10-02 |
| Genre: | Platformer |
| Developer: | Toys For Bob |
A 3D platformer from 2020, in which you will see the continuation of the extraordinary adventure of Crash and his friends. Examine the consequences of manipulating time and prevent the greatest villains from taking over the world.
Decide on one of the playable characters and start the game! Immerse yourself in the rich plot and explore the colorful world full of valuable items and dangerous traps. Use various surfaces to overcome obstacles, jump, run and amaze with acrobatic abilities. Use your skills to confront enemies and deprive the villains of any power over time once and for all!
Key features
Play as one of the various playable characters
Learn the continuation of the story of Crash and his friends
Explore the levels, find valuable items and avoid traps
Perform acrobatics to defeat enemies and traps
Play solo or in multiplayer for up to four people
A Hat in Time
| | |
| --- | --- |
| Release: | 2017-10-05 |
| Genre: | Adventure |
| Developer: | Gears for Breakfast |
A 3D platformer from 2017, in which a thrilling adventure meets a cuteness out of this world. Play the role of a little girl and travel through enormous worlds!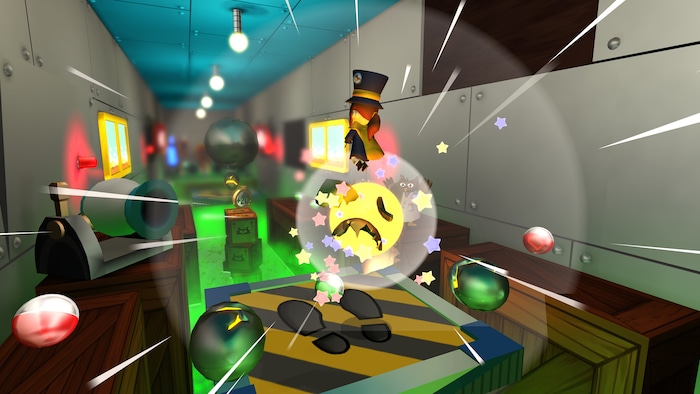 Play as Hat Girl and embark on adventure after adventure. Explore vast locations, find items and gain new and unique abilities. Equipped with an umbrella, you can practice many of its uses to avoid traps and travel longer distances. You can also control the time! Manage your arsenal of skills and stop Mustache Girl before it is too late.
Key features
Play the most adorable platform adventure game
Explore and find valuable items to unlock new skills
Solve puzzles and manipulate time
Play solo or in cooperation with a friend
Ori and the Will of the Wisps
| | |
| --- | --- |
| Release: | 2020-03-11 |
| Genre: | Action |
| Developer: | Moon Studios GmbH |
Platform Metroidvania rated on Steam as one of the best platformer games of all time. See the continuation of the mystical journey of the brave Ori and see if you will manage to bring his adventure to a happy ending.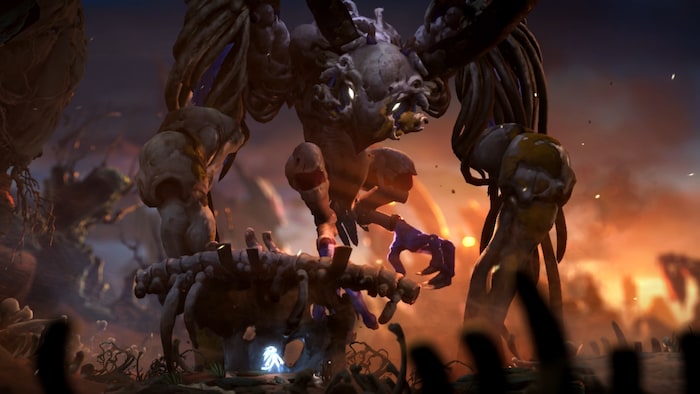 Ori's dangerous journey continues. As beautiful as the world around him is, it is also full of deadly threats. Explore a maze of levels full of puzzles and discover its secrets. Try Ori's new skills and upgrade them. See a better combat system, combine attacks, create powerful spells, and defeat the most vicious enemy to discover your destiny.
Key features
Play the second part of Ori's epic adventure
Accept the challenge and solve the most complex puzzles
Fight against mighty bosses
Try new skills and develop them
Immerse in a touching story
Owlboy
| | |
| --- | --- |
| Release: | 2016-11-01 |
| Genre: | Adventure |
| Developer: | D-Pad Studio |
A 2D platform video game with RPG elements in the good old pixel-art style. Play the role of an Owlboy and embark on an extraordinary adventure to save the world!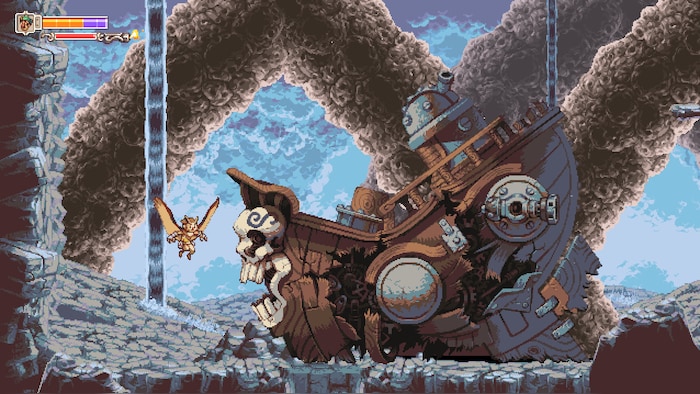 Owlboy is a captivating story about a brave Otus who can fly. When a pirate attack comes, the boy sets off on a great journey to save the world he knows. On his way, he will encounter many friends, with the help of whom it will be easier for him to beat the levels of the game. Explore, fly and discover secrets. Defeat your enemies, fly to the skies, and travel where no one has dared to go before!
Key features
Learn the fascinating story of Owlboy and his friends
Embark on a dangerous adventure to save your loved ones
Explore, avoid traps and defeat your enemies
Complete quests, discover secrets, and collect valuable items
Cuphead
| | |
| --- | --- |
| Release: | 2017-09-29 |
| Genre: | Indie |
| Developer: | StudioMDHR Entertainment Inc. |
A platformer video game with shooter elements that will take you straight to the world of classic cartoons from the 1930s. Play as one of the brothers and go on an adventure to pay off the debt to the devil himself.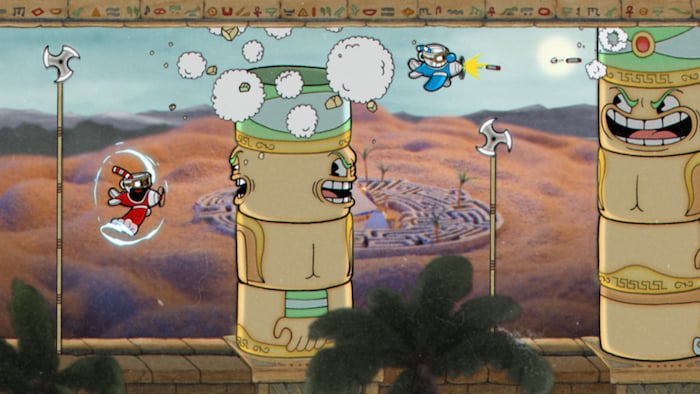 Playing in the casino often carries a risk of losing, and that was the fate of Cuphead and Mugman. Gifted with another chance, the brothers embark on a dangerous adventure to pay off their debt to the casino boss. Explore challenging maps and confront various bosses. Avoid obstacles, use your wits, and successfully pass level by level to win!
Key features
Play as brothers Cuphead and Mugman to pay off the debt
Race through the levels and avoid obstacles
Fight the bosses and use your wits to defeat them
Play solo or in multiplayer for up to two people
Shovel Knight
| | |
| --- | --- |
| Release: | 2014-06-26 |
| Genre: | Action & Shooter |
| Developer: | Yacht Club Games |
A 2D fantasy platformer in which you will stand up to a heroic fight against an evil Sorceress. Grab your Shovel Blade and dive into dynamic combat against hordes of enemies!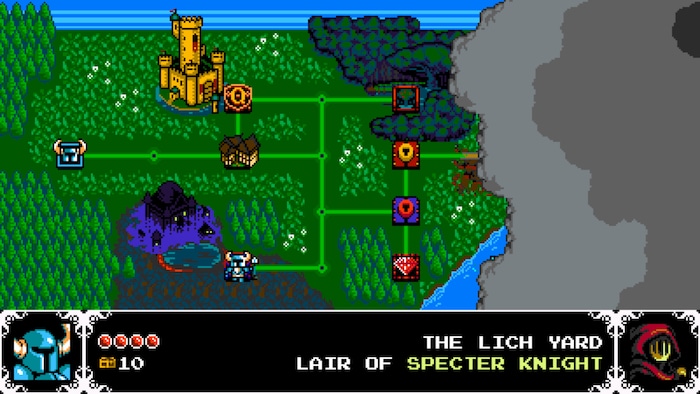 Explore numerous locations to save your loved one. This task will require speed, cleverness, and a courageous heart. Armed with Shovel Blade, you will face various enemies. Interact with every element of the environment, overcome obstacles and prove you are the bravest of them all.
Key features
Play as the mighty Shovel Knight and defeat evil
Explore varied levels and locations
Slash your way through hordes of powerful enemies
Interact with elements of the environment to overcome obstacles
Play solo or in multiplayer up to four players
Jump King
| | |
| --- | --- |
| Release: | 2019-05-03 |
| Genre: | Adventure |
| Developer: | Nexile |
One of fantasy platform games in which your only goal will be to climb a high tower. You think it is that simple? Play Jump King and see for yourself!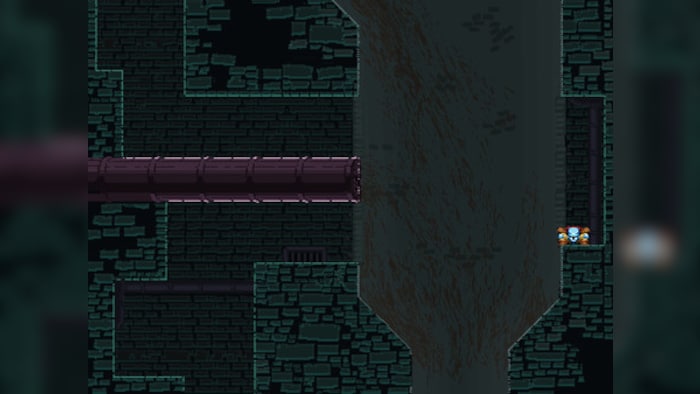 Play as a knight who accepts the challenge of climbing the tallest tower. Although the goal seems easy, the path itself can be extremely complicated. Meet unique characters, overcome platforms and climb up, up, and up! What if you fall? Well, you must continue your journey from where you landed!
Key features
Play the role of a knight whose task is to climb the highest tower
Meet NPCs and discover the history of this world
Become a master of dexterity and climb higher and higher
Perform huge jumps to try to overcome the obstacles
Portal 2
| | |
| --- | --- |
| Release: | 2011-04-18 |
| Genre: | Adventure |
| Developer: | Valve |
It is one of the best platformers on Steam since 2011. Discover a world ruled by artificial intelligence and escape a powerful research facility at all costs.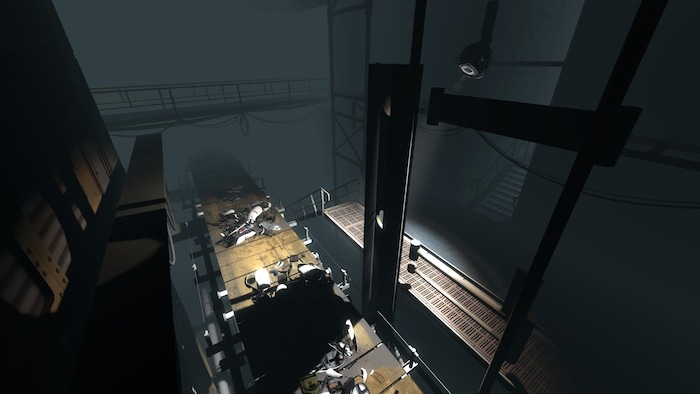 Portal 2 is a world of machines and robots. You are the only human in the area, and your task is to find your way outside from a crazy maze of rooms and corridors. Each room is a set of unique puzzles that require the use of logic and dexterity. Grab your portal gun and fight to be free!
Key features
Explore a world managed by robots
Solve logic puzzles to get out of the research facility
Discover the dark and hilarious history of this place
Play solo or in cooperation with a friend
Geometry Dash
| | |
| --- | --- |
| Release: | 2014-12-22 |
| Genre: | Arcade & Platform |
| Developer: | RobTop Games |
Rhythmic skill game in which you will direct the movements of a small cube. Accept the Geometry Dash musical challenge and do whatever it takes to win!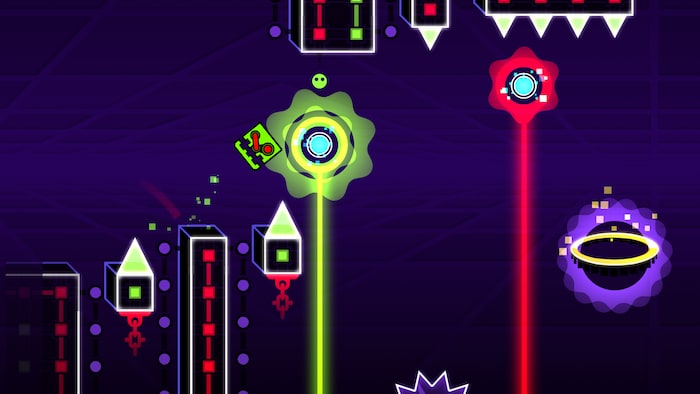 Your hero is a small, smiling cube. Jump and fly to overcome more and more complicated levels of the game. Your every move will make sounds that blend harmoniously with the dynamic background music. Explore new locations, develop your hero, improve a playstyle and have fun like never before!
Key features
Play a cute rhythmic arcade game
Start as a small cube and grow stronger!
Beat levels by jumping or flying
Create your own locations and check if you will be able to pass them
Psychonauts
| | |
| --- | --- |
| Release: | 2005-04-19 |
| Genre: | Adventure |
| Developer: | Double Fine Productions |
An adventure game from Double Fine Productions where the action takes place in the minds! Take on the role of ambitious Raz and save the world by developing various psychic skills.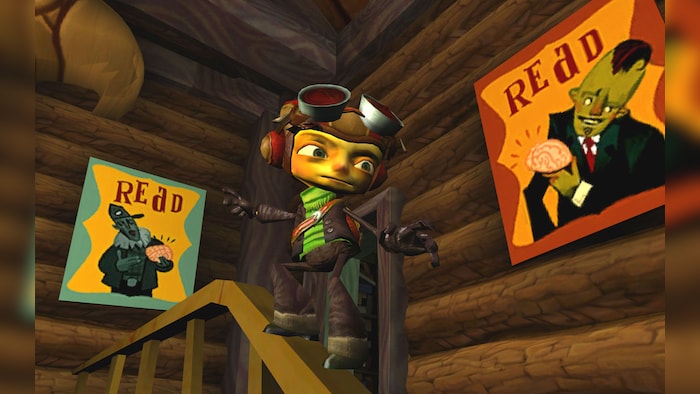 To become an experienced Psychonaut, Raz still has a lot to learn. As it turns out, his lesson will be a faster one. To save the world from a madman, a brave hero must penetrate the minds of other characters and traverse levels created of their thoughts! Play Psychonauts and experience the most thrilling and crazy adventure!
Key features
Play as Raz and develop your skills to defeat evil
Explore levels in the real world and the minds of other characters
Jump, run, overcome obstacles and solve puzzles
Defeat your opponents and play exciting mini-games
Limbo
| | |
| --- | --- |
| Release: | 2011-08-02 |
| Genre: | Adventure |
| Developer: | Playdead |
A black and white platform puzzle game from the Danish independent studio Playdead. Embark on a mysterious journey through the world of monsters and traps to save your lost sister.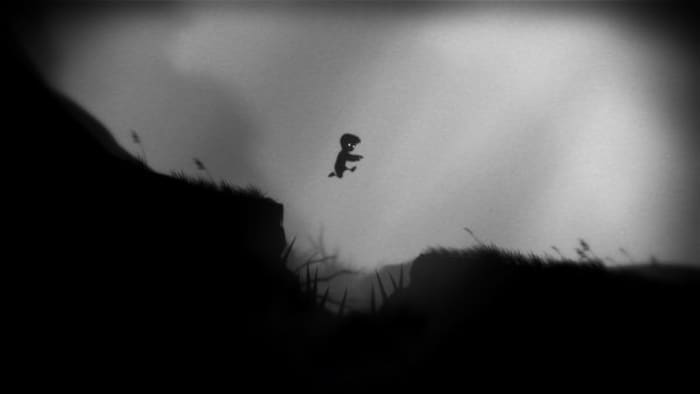 Play as a little boy who sets out on a very dangerous adventure. The stakes are huge, and the world he has confronted is terrifying, especially that a bloodthirsty spider is constantly following him! Solve various logic puzzles to continue your journey and save your sister.
Key features
Play the Steam-favorite puzzle game
Solve challenging puzzles to continue your journey
Enjoy the claustrophobic and dark audiovisual setting
Climb to the heights of dexterity to overcome obstacles
Neon Abyss
| | |
| --- | --- |
| Release: | 2020-07-14 |
| Genre: | Platformer |
| Developer: | Veewo Games |
Roguelike platform game in which you will be part of a special group of Hades himself! Journey into the enemy world of Abyss and engage in an action-packed battle with the New Gods!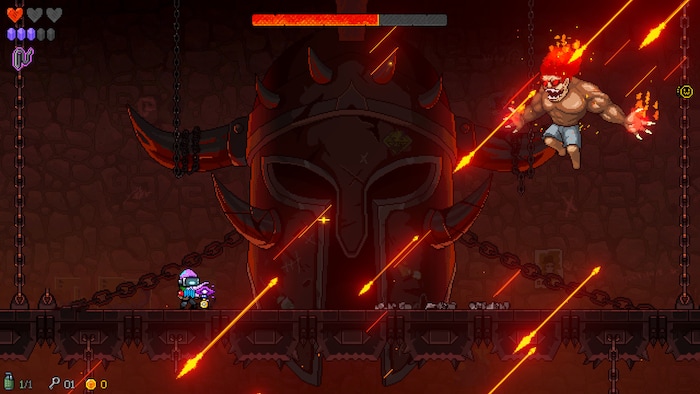 Choose your hero and set off to the most dynamic platformer gameplay. Armed with mighty weapons, you will travel complicated locations to defeat hordes of armed enemies. Run, jump, avoid traps and eliminate enemies one by one. Develop your skills and remember that the level system changes with each death, offering a whole new gameplay experience!
Key features
Join the Grim Squad and set off on an adventure to the world of Abyss
Try an arsenal of weapons and eliminate your opponents in dynamic fights
Explore the levels and discover new challenges with each death
Find valuable items and develop your skills
The golden age of enormous sales in the platform gaming market is gone forever. While Nintendo is still floating on Mario's platforming top success, the same cannot be said for the other side-scrollers. What does this mean for the future of platform games?
Well, the world of video games is constantly evolving, and there is always a gap. A gap that allows smaller and independent studios to design something cool. And that is exactly what happens in the case of PC platformers – there are more and more popular indie games combining proven mechanics with fresh ideas. Better selling doesn't mean the best gameplay anymore, as players have access to a really wide selection for each genre. And that is beautiful – the freedom and the possibility to try out more and more creative titles. Are there any upcoming breakthroughs for platform games in the future? It is hard to say. It is certain, however, that this spark of hope is still glowing brightly.