Time flies, but some video games never get old.
There are certain games that outlived their generation – despite being over two decades old, they are still being played, and not only by their die-hard fans but also by younger players who want to get to the roots of the modern video game industry. Today's list of games will take you way back to end of '90s, allowing you to relive the past.
Best Video Games from 1998
Half-Life
| | |
| --- | --- |
| Release: | 1998-11-08 |
| Genre: | Action & Shooter |
| Developer: | Michael Pelletier |
First, we've got a game that's most likely known by a majority of players. Even if someone didn't have the opportunity to play it at some point, the name of Half-Life will still surely ring a bell.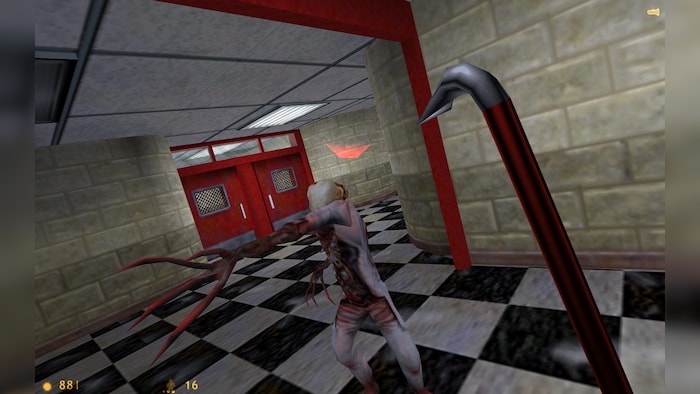 Half-Life is a first-person shooter that received acclaim for a number of reasons. It fascinated both players and critics alike with its graphics, gameplay, and narrative. The game was created to bring much-needed innovations to the FPS genre, and judging by the final result, the development team did an outstanding job.
Chosen dozens of times as the game of the year, Half-Life is still a popular game, although a bit niche these days. Although official servers are long dead, you shouldn't have too much trouble finding a private server if you're interested in playing with your friends online.
Key features
An iconic first-person shooter set in a futuristic environment
The intriguing story presented in a unique way
Satisfying gunplay with a selection of well-designed weapons
Addictive multiplayer experience that can get very competitive
Grim Fandango
| | |
| --- | --- |
| Release: | 2015-01-26 |
| Genre: | Adventure |
| Developer: | Double Fine Productions |
Next, there's a game that no fan of graphic adventures should skip on their journey of finding new exciting games to play. Grim Fandango is definitely a must-play.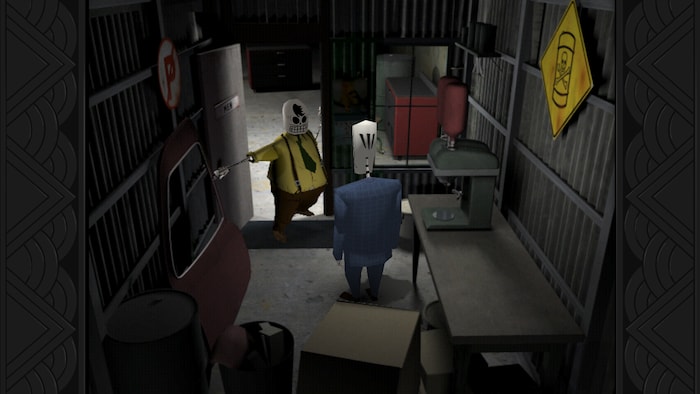 Grim Fandango focuses on the story of Manny, an employee of the Department of Death, who's tasked with helping the souls of the deceased reach their final destination. Filled with funny Spanglish dialogues that build an amazing Mexican-themed atmosphere, the game will keep you engaged for hours to come.
If you're interested in checking the game out, you may want to take a look at the remastered edition from 2015, as it comes with a variety of improvements when compared to the original. Most importantly, it drops the old and clunky tank-like controls in favor of a more appealing point-and-click approach.
Key features
One-of-a-kind adventure that takes place in the Land of the Dead
Gameplay focused on solving puzzles, engaging in dialogues, and finding a creative use for different objects
Unforgeable atmosphere influenced by Mexican, Indian, Celtic, Spanish, and Russian cultures
Lots of humorous lines that mix English and Spanish in a funny way
Baldur's Gate
| | |
| --- | --- |
| Release: | 2013-01-16 |
| Genre: | RPG |
| Developer: | Beamdog |
If you love RPG, you must have heard about Baldur's Gate – a game made in accordance with a modified ruleset of Dungeons & Dragons, 2nd edition.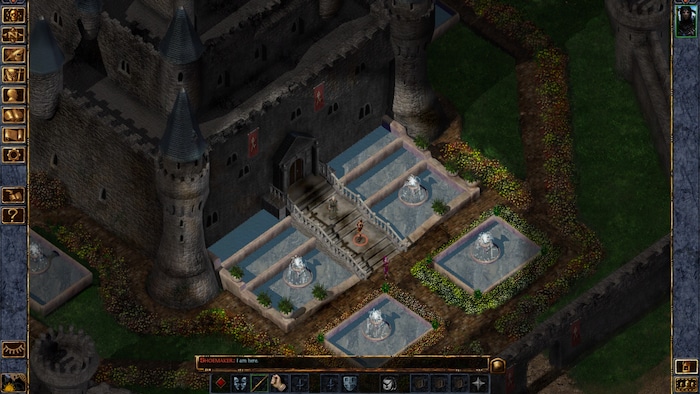 Baldur's Gate may be an old game, but it's surely not an abandoned one. It still lives in the hearts of the most dedicated players who love to relive the story, again and again, trying new things and completing goals they set themselves. Like most of the classic role-playing games, Baldur's Gate is played from a top-down isometric third-person perspective, where players can move their team of adventurers around the map in search of monsters to defeat and treasures to loot.
The game mechanics are based on Dungeon & Dragons rules, which means character progression, game pausing, throwing virtual dice to determine the chance of hit and damage done, and so on. Don't get discouraged by the game's dated graphics – it was never the most important element in this type of games. After all, the role-playing genre was born from board games. There were no special effects or animations, and participants had to use their imagination to make the most out of the experience.
Key features
A classic RPG based on the rules of Dungeons & Dragons
Tactical battles that require a careful approach and encourage the use of clever strategies
Possibility to create parties of up to 6 controllable characters, each with its own perks and abilities
Character customization and a complex reputation system that affects the world around you
Railroad Tycoon II
| | |
| --- | --- |
| Release: | 1998-10-31 |
| Genre: | Strategy |
| Developer: | PopTop |
If you like thinking, but RPG is not your cup of tea, then tycoons and management games come to mind, and Railroad Tycoon II happens to be one of these.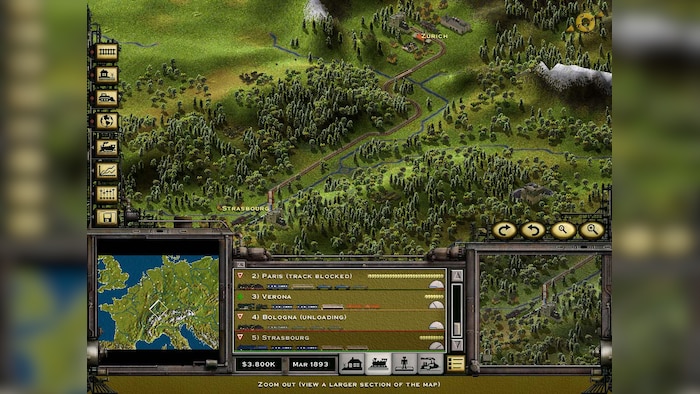 Railroad management games are not overly popular – it's quite a niche genre made mainly with enthusiasts and hobbyists in mind. However, there are some games that are accessible and enjoyable even to casual players. You don't need to understand all the train-related intricacies to enjoy Railroad Tycoon II, as it strikes a balance between accessibility and challenging difficulty level.
In other words – it's an easy game to learn and play, but it can prove to be very challenging once you start to think about optimizing your rail networks and aim for better scores. It's not necessarily a bad thing, as this way you'll always have some goal to achieve, and a reason to improve your efficiency.
Key features
Incredibly addictive business simulation game focused on managing a railroad company
Build tracks, stations, manage your lines, decide what type of cargo to pick, and keep your locomotives in good shape
A single-player campaign that consists of 18 increasingly difficult scenarios
A built-in map editor that makes it much easier to create custom levels
StarCraft
| | |
| --- | --- |
| Release: | 2017-08-14 |
| Genre: | RTS |
| Developer: | Blizzard Entertainment |
There must be some players among the readers that played StarCraft sessions all night when the game was released. For those too young to remember it, here's a short introduction.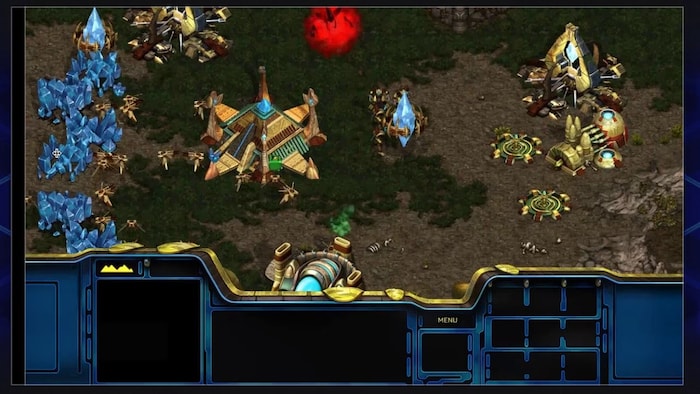 StarCraft is the first game from the StarCraft franchise – the same franchise that spawned extremely popular StarCraft II, which later became one of the competitive e-sport titles. The game takes place in a futuristic setting in distant parts of the Milky Way galaxy, where three intelligent races fight for dominance. Each race can be played and each offers an entirely different experience.
This aspect of the game surely helped it gain more attention – it was revolutionary. Balancing the three races, so that they operate under different rules and gameplay mechanics while being comparably strong to ensure fair play in multiplayer, was a daunting task. However, judging by the fact, that some players play StarCraft to this day, it's safe to assume that developers did an excellent job.
Key features
An excellent real-time strategy in a futuristic sci-fi environment
3 entirely different playable species, each requiring a different strategy to achieve success
30 increasingly difficult missions in a single-player campaign
Addictive multiplayer with a variety of gameplay modes for up to 8 players
Fallout 2
| | |
| --- | --- |
| Release: | 1998-12-01 |
| Genre: | Adventure |
| Developer: | Black Isle Studios |
Finally, there's a game for fans of post-apocalyptic settings. Fallout 2 will take you to a nuclear wasteland, where survivors can be just as dangerous as mutated creatures.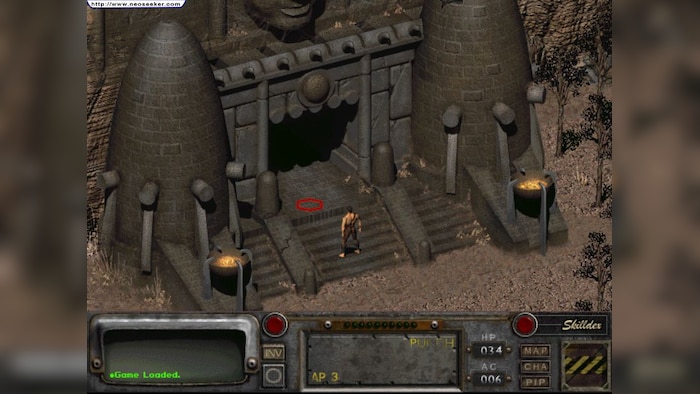 Fallout 2 is a role-playing game and a sequel to the original Fallout. Praised for its gameplay and storyline, the game raised the bar for competition so high, that it was overshadowing everything in the entire post-apocalyptic RPG scene for quite a while. Your journey begins in the primitive town of Arroyo in 2241, where the town's elder gives you a mission of finding a special artifact, that could help the town survive in an inhospitable, deserted environment.
Gameplay-wise you can expect a lot of exploring and fighting, but the most important element of the game is the story and dialogues. Your choice matters, and although you have a lot of freedom in how to solve problems, you must remember, that every decision can have its consequences.
Key features
A game from one of the most recognizable post-apocalyptic RPG franchises
Rich role-playing experience with deep character customization and dialogues with significant player choices
Immersive story and tons of interesting side quests
Tactical combat that requires the use of clever tactics
The Best Video Games of 1998
Video games evolved immensely over the last decades, but some things never age. Sure, we have amazing 4K graphics now, so we can enjoy ultra-realistic virtual environments, but video games aren't always about what we see. Gameplay and story are also part of the experience and they can be the game's strongest points. That's why some old classics can still be incredibly enjoyable, despite not being too fresh.
If you want to revisit the past of the gaming industry and check out some of the old titles, then our list of the best PC games from 1998 should help you dig out something compelling to play.