Crafty scoundrels. Ever since Minecraft first launched, gaming has accepted that it's not a proper video game if it doesn't have some form of crafting system. Whether involved and detailed, or boiling down to plopping resources onto a workbench and choosing the recipe you want, crafting has become a staple of gaming over the past decade.
With that in mind let's take a look as some game where crafting is helpful, crucial, or neither, but it's fun anyway.
Survival games
Although grouping them under one entry might seem absurdly unfair to the fans of this title or another, all the ARKs, Rusts, and Conans boil down to very similar ideas with their respective settings being responsible for the largest differences.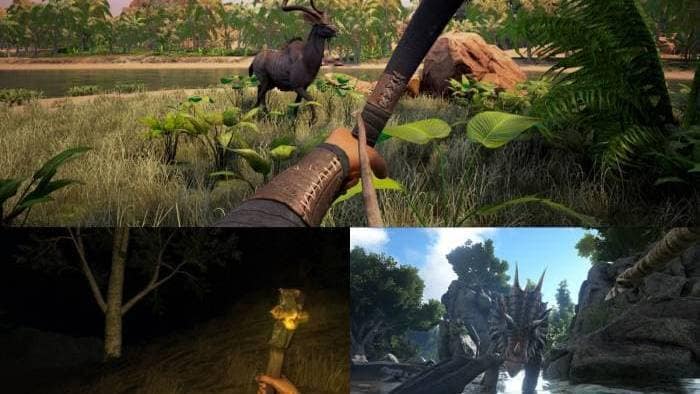 Craft a bedroll, build a fire, put a stone on a stick and go hunting for meat. Move through the more and more advanced recipes to create weapons, armour, and a place to safely hide when either of those breaks in a crucial moment. Oh, and don't forget to stay hydrated and fed, because realism.
Dismissive though that might sound, these game make no secret that crafting is essential to survival, and they often add that it's easier to be with friends, not only because it allows everyone to focus on a specific type of crafting and specific resources to collect. To be fair, however, ARK's dinosaur taming and riding is pretty rad.
Key features
The classic struggle: Man vs Nature
Most survival games feature one or more metres monitoring your hunger, warmth, etc.
Crafting is essential in acquiring new tools, cooking food, building a base, and more
Often other players are the biggest threats you'll encounter
Build your own conclusions
That concludes our list of best crafting games enriching or even enabling the gameplay in the first place. As always, it's not exhaustive, and we're always open to seeing your own picks mentioned in the comments.