Japanese role-playing games are something you instantly hate or immediately fall in love with. Having passed its best sales period at the turn of the 1990s and 2000s, it is currently doing well, but without massive releases. However, some titles have turned out to be shining jRPG stars, and among them, you can find the famous Chrono Trigger.
A game that many consider the excellent base of the entire genre. If you want to explore the world of jRPGs, you should start with Chrono Trigger. Released in 1999 on SNES, it met with such a wave of appreciation that in later years it was converted to PC, PlayStation, and Nintendo Switch.
Square Enix, known for creating truly engaging stories, is responsible for the production of the title, and the graphics were supervised by the father of the Dragon Ball series – Akira Toriyama. Plus a bit of humor, charming characters, a unique soundtrack, et voila! It is how it all started. But there are more titles deceptively similar to this one impressive title! Many classics from those years have been remastered, which introduce completely new solutions to the familiar gameplay. There are also entirely new propositions truly worthy of some attention. If you are looking for games similar to Chrono Trigger or you are casually interested in jRPG – welcome! Here is a ready-made list of suggestions just for you.
Games similar to Chrono Trigger
FINAL FANTASY VII Remake Intergrade
| | |
| --- | --- |
| Release date: | 2021-04-10 |
| Genre: | jRPG |
| Developer: | Square Enix |
| Game modes | Single-player |
A series of games so iconic that even people who have never dealt with gaming will recognize it. Final Fantasy 7, originally released on PlayStation in 1997, has been remade, adapting the beloved story to modern solutions. As in the case of Chrono Trigger, Square Enix is ​​also responsible for production.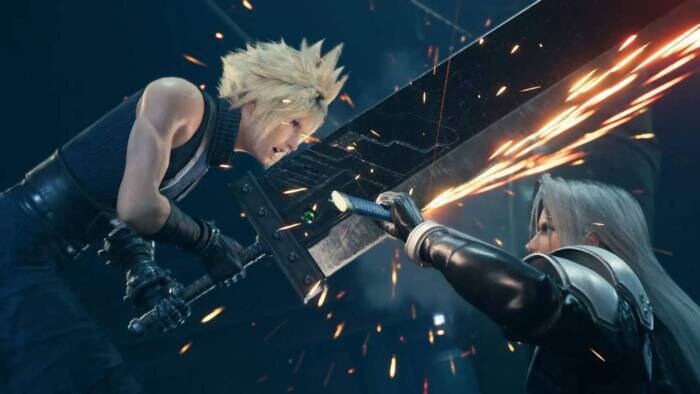 The powerful Shinra corporation extracts the planet's life energy, gradually causing its death. Cloud Strife, the main character of this story, decides to stop a ruthless company and, supported by his companions, sets out to save the entire planet. Get ready for action-packed, dynamic gameplay, as the game's developers have taken extra care of these features. The turn-based fight system has been replaced with a hybrid one that adds real-time combat. It is also possible to switch between teammates to make the most of their battle skills. Developers really took it to heart to capture the 90s version of the game vibe – and they did it!
Key features
Play a remastered version of a legendary classic from the 90s and experience an extensive version of the story
Face a ruthless corporation and save the planet
Try a new dynamic combat system that will take your gameplay experience to a whole new level
Play mini-games familiar from the previous version of the game, as well as brand new ones
Complete quests, engage in side stories, and fight the most powerful bosses
Persona 4 Golden
| | |
| --- | --- |
| Release date: | 2020-06-13 |
| Genre: | Role-playing video game |
| Developer: | Atlus |
| Game modes | Single-player |
A title with an incredibly high score on Metacritic and hundreds of overwhelmingly positive ratings on Steam.
Persona 4 is a game that deviates from the usual high fantasy patterns in every possible way, offering a wholesome but intriguing story, unique mechanics, and very likable characters.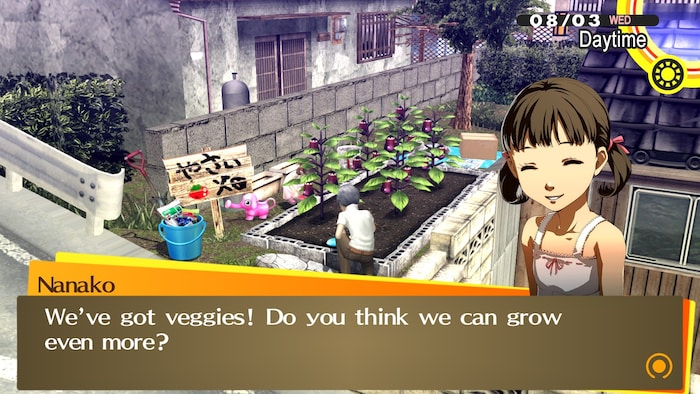 Persona 4 is a game that until recently was exclusively available on PlayStation, and from 2020 it can be enjoyed by PC users. It is considered the best title in the series, especially for its lightness and awesome performance. Two worlds await you in Persona 4. In one, you will be a student who attends school with friends where he gets grades, writes tests, and establishes relationships with colleagues.
In this way, the hero's persona is completed, which is, in a way, a reflection of the player himself. However, it soon turns out that the heroes find themselves drawn into an intrigue that presents them with new challenges, including fighting in dungeons and solving puzzles. The combat mechanics are interesting as the development of your persona translates into the hero's practical skills during the battle. Abilities can be changed or even combined in the process of trying better and better solutions. It is definitely a title that can be played and enjoyed even without reading any game description.
Key features
Play one of the best jRPGs ever made
Play the role of a hero who combines everyday school life with the fight against evil
Explore, discover secrets and develop your persona
Fight your opponents using unusual combinations of your skills
Fight with weapons or magic
Secret of Mana
| | |
| --- | --- |
| Release date: | 2018-02-15 |
| Genre: | RPG |
| Developer: | SQUARE ENIX |
| Game modes | Single-player |
The list of games similar to Chrono Trigger must include Secret of Mana.
The classic jRPG released in 1993 got a fantastic remake for PS and PC, also developed by Square Enix. Both stories share the warmth and joy of playing in a team that embarks on an adventure, establishing a unique relationship along the way.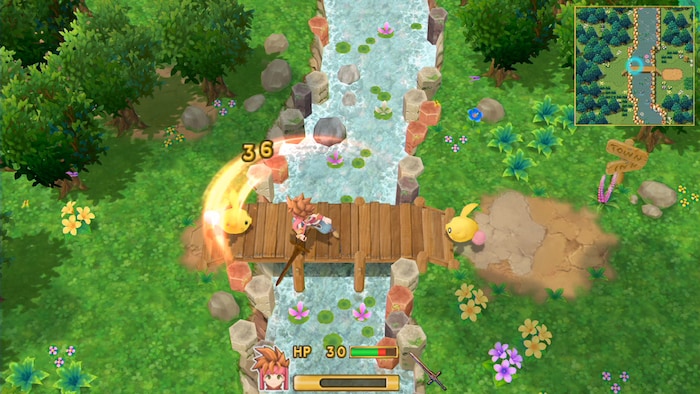 The game tells the story of Randi, who, finding a magic sword, confronts the Empire, which is trying to destroy the entire land. Together with the boy, two reliable companions set out on a journey through the magical fantasy world. Explore, fight, make great friends, complete quests, and have a fantastic adventure! The world in which the story takes place is colorful and charming, but it will often show a claw.
Although the opponents seem cute, it is worth managing the hero's skills in combat. Each party member is also equipped with various abilities, which allows you to maintain balance in the teamwork. You can also switch between party members, while the others are controlled by the AI.
Key features
Play as Randi and embark on an adventure to save the magical land from evil
Use weapons, magic or healing spells in combat
Explore, complete quests, and discover new chapters of the story
Play solo or in a local co-op for up to three people
Cosmic Star Heroine
| | |
| --- | --- |
| Release date: | 2017-04-11 |
| Genre: | Indie |
| Developer: | Zeboyd Games |
| Game modes | Single-player |
A game that can visually appear like an authentic copy of a Chrono Trigger.
Refined in every detail pixel-art, great musical setting, and a unique story are the elements that prove both the similarity between these titles, but also their total uniqueness.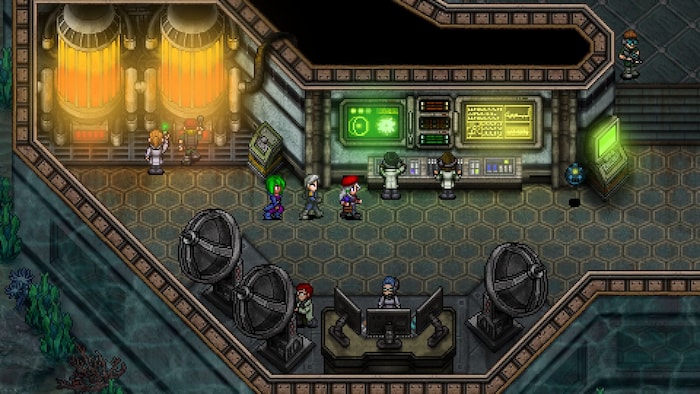 Cosmic Star Heroine will transport you to a sci-fi world to impersonate the special agent Alyssa, working for the galactic government. Alyssa discovers a conspiracy that exposes her identity. Confused, she sets out to solve the whole intrigue, restore her good name, and fight evil. This title is a rare gem that will take you to the golden times of the best 16-bit video games.
Combat is turn-based and takes place on the same screen as exploration. Use complex attacks, combos, try a force shield or a firearm. You can also design Alyssa's secret base and hire additional agents to help you unravel the web of intrigue.
Key features
Play the Chrono Trigger twin video game, but set in the science-fiction realm
Explore and discover clues about the situation in which the heroine found herself
Use weapons, special powers, and dexterity to win fights
Expand the base and hire new agents
I am Setsuna
| | |
| --- | --- |
| Release date: | 2016-07-19 |
| Genre: | RPG |
| Developer: | Tokyo RPG Factory |
| Game modes | Single-player |
Strongly inspired by Chrono Trigger.
I Am Setsuna takes the player into a magical fantasy world where a story of sacrifice takes place. Available on PC, PS, and Nintendo Switch, the game collects positive ratings on Steam, charming players with its unique atmosphere and touching story.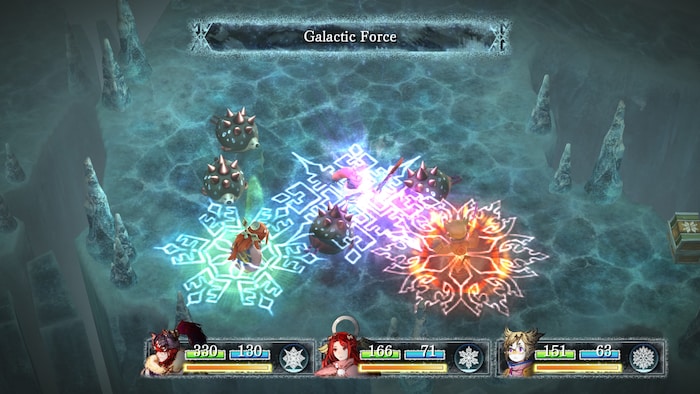 The safety of the whole land depends on Setsuna's sacrifice. To save her people from a terrible danger, the heroine sets out on a journey. However, she is not alone, as several companions set off with her. The action takes place in a beautiful isometrically presented winter wonderland, where every element in 3D has been designed to the slightest detail. The purpose of the game is to explore and reach your destination, but combat also plays a significant role.
On the team's path, there will be powerful opponents that the heroine will have to face. The fight takes place in a turn-based system, and the player can decide the moves of each participant of the expedition. The battles are spectacular and dynamic, and each companion uses unique skills. The whole story is beautiful and thought-provoking, and the atmosphere of the game brings to mind the one known from Chrono Trigger.
Key features
Play as Setsuna and make a sacrifice to save your people
Fight in a turn-based system and use the skills of all members of the adventure
Immerse in Setsuna's addictive but sad story
Enjoy beautiful visuals that will make the gameplay a truly magical experience
Octopath Traveler
| | |
| --- | --- |
| Release date: | 2019-07-07 |
| Genre: | Role-playing game |
| Developer: | Square Enix |
| Game modes | Single-player |
A fantasy video game released on PC in 2019, and Xbox One.
Play as one of eight heroes, each with their own beliefs and personalities, and embark on an amazing journey through the breathtaking land of Orsterra.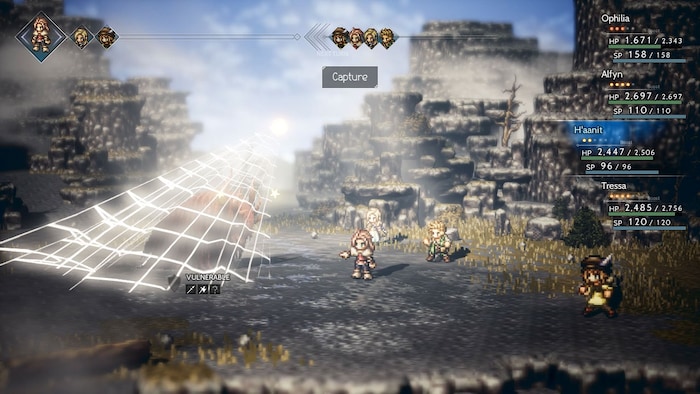 In Octopath Traveler, you select one of eight heroes and then direct his actions as you travel across the continent. Each hero is a completely different character, with a unique profession and his own ambitions. Who you choose will largely depend on the nature of the whole adventure and the fight.
In combat, you can use your hero's abilities, as well as charge a bar that allows you to use special attacks. Also, the game puts an accent on exploring and completing quests. The whole adventure takes place in a graphically refined world of pixel-art complemented by the depth of the background in 3D.
Key features
Choose from eight unique heroes
Set off on a journey through the land of Orsterra and complete the main storyline and side quests
Explore, discover new regions and meet new people
Fight in a turn-based system and use your hero's unique abilities
Even experienced players often have trouble distinguishing jRPG from classic cRPG. Many people believe that Dark Souls belongs to the jRPG genre, just because it was developed in Japan, while this particular title has already created its own souls-like category. Japanese role-playing games are a genre that is often difficult to define, but its key features can be easily identified on the basis of a list of games like Chrono Trigger.
JRPG are games that focus primarily on a decent story. Well-developed and clearly outlined characters play the main role here, often presented in a polished fantasy world, hiding an intriguing story. The graphics are anime or manga-like, and the character creation system is perfected down to the smallest detail because appearance in jRPG matters. As it is impossible not to notice, the relationships between the characters play a huge role. Friendship is an essential element of the entire adventure and strongly translates into the experience flowing from the gameplay.
Unfortunately, players often give up jRPGs due to their hesitation about anime-like graphics, highly artistic visuals, or too much text to read. In this way, only some titles have a chance to stand out. Just like Pokemon, the franchise of which has won the hearts of players around the world, and currently few realize that this is a title belonging to the jRPG genre. So look around well because giving up a jRPG title, you can easily overlook the opportunity to play a really phenomenal game.