Some video games take a while to live up to their glory moment. Roblox has been waiting for this point since 2006 and currently has a community of over 202 million players worldwide. What made it so admired?
Roblox is not a video game but a free-to-play platform that offers its players endless activities. It is a paradise for those who want to explore and create! The platform features unique player-created worlds that allow you to explore and have fun together. But there is more! The creators are users themselves who can develop these worlds however they like. Plus, there are activities like designing your avatar, earning money, mini-games, and much more. You already know Roblox, and you are looking for something else on PC? Or maybe you like the idea of this game but would like to play a different title first? Here is a list we made just for you – the best video games like Roblox online!
Minecraft
| | |
| --- | --- |
| Release: | 2013-11-19 |
| Genre: | Action |
| Developer: | Mojang |
It is a survival video game focused on creativity, developed by Mojang Studios and bringing together a community of millions of players from the entire world. If you are new to Minecraft, it is time to catch up!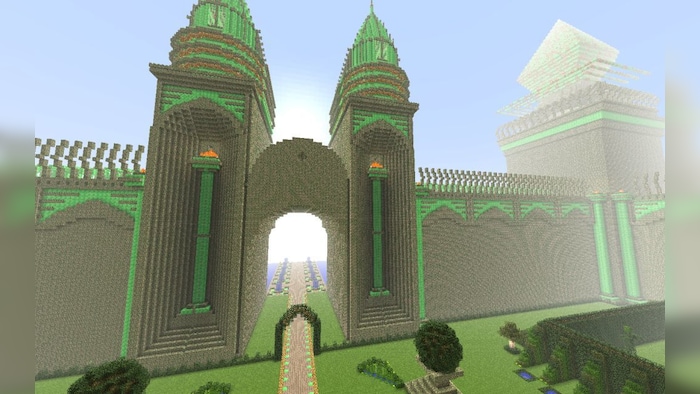 The world of cubes in 3D is a dream come true for those who want to explore and create. Roblox games like Minecraft make this possible by providing players an open world to play in as they please.
Enter the game, explore, harvest resources, build a base and construct whatever you want, where you want and how you want! Depending on the selected game mode, you can engage in free building, survival gameplay with monsters, or creating impressive projects with other players in multiplayer.
Key features
Play one of the most popular video games ever made
Enter the world of cubes and start creating
Mine resources, craft tools, and build
Play solo or in multiplayer with other players
Garry's Mod
| | |
| --- | --- |
| Release: | 2006-11-29 |
| Genre: | Indie |
| Developer: | Facepunch Studios |
This recommendation is not only a game but also a workshop. If you dream of introducing chaos in the titles, you already know – Garry's Mod is something for you.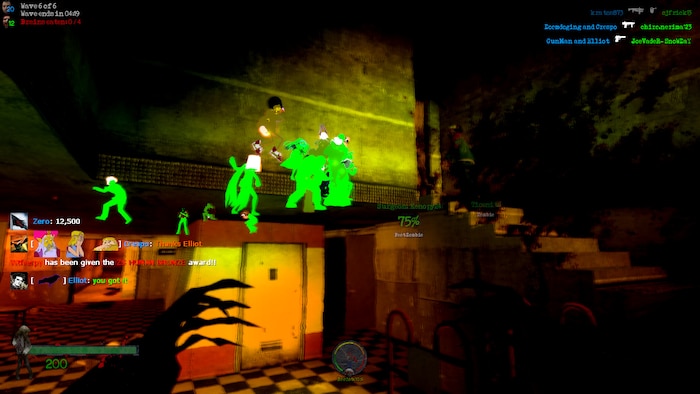 To play Garry's Mod, you need to have one of the video games based on the Source engine. This way, you can download hundreds of items from selected Valve games and do with them whatever you desire!
You decide what to do with the titles like CS: GO or Portal 2. Select a map, place characters from a completely different game and make up your own rules. Create solo or play in multiplayer and discover other worlds where you can compete or cooperate. This game is a playground for anyone who wants to mix things up with their favorite titles!
Key features
Try a workshop where you can modify the games yourself
Choose the elements and design the gameplay of your dreams
Come up with the most hilarious ideas and bring them to life
Share your creativity and play with other players in multiplayer
Lego Worlds
| | |
| --- | --- |
| Release: | 2017-03-07 |
| Genre: | Adventure |
| Developer: | Traveller's Tales |
Do you remember when you were a kid and dreamed of having an unlimited stock of Lego bricks? And how fun would it be to bring them to life and endlessly play with them, creating new worlds and new stories? Well, this is Lego Worlds!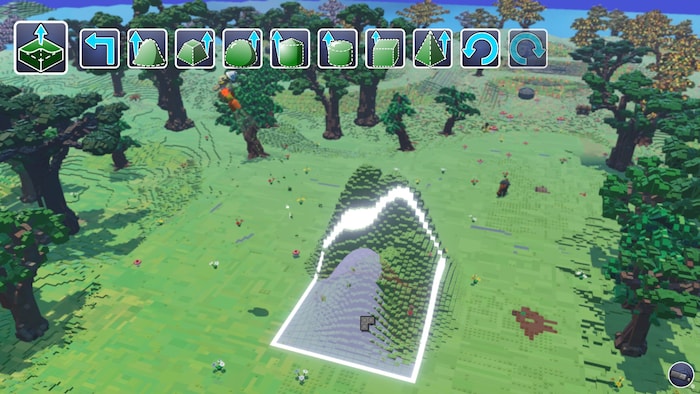 This video game is very similar to Minecraft but made of Lego bricks. Move to this magical land of new possibilities and do what you want!
Explore, discover, build and transform the landscape. Create vehicles, find characters, go camping or build impressive projects. Or become a traveler! Set off on a journey, discover the secrets of this realm and experience fantastic adventures – solo or with friends. In Lego Worlds, the only limit is your imagination.
Key features
Become an explorer of the endless Lego Worlds
Explore, collect resources, build villages, and craft vehicles
Discover new characters and unusual animals
Play solo or in multiplayer
Blockland
| | |
| --- | --- |
| Release: | 2007-02-28 |
| Genre: | Adventure |
| Developer: | Anthony Rotondo |
This game is a place where anything is possible! Unleash your creativity, discover structures you will not find in other video games, and become the master of your world.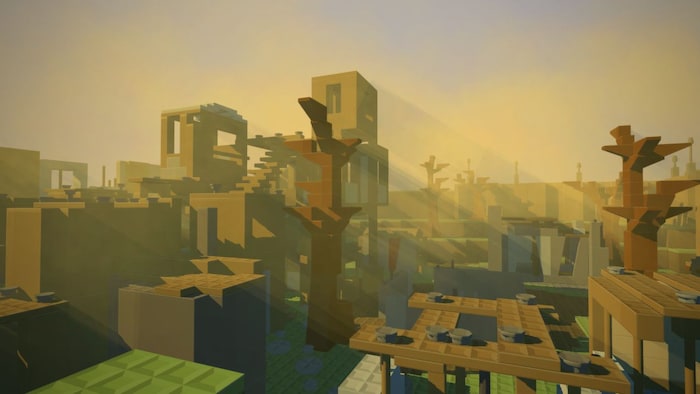 Blockland is all about building, but unlike in Minecraft, there are blocks of various shapes and effects. Their form allows you to build impressive objects, vehicles, and equipment.
Discover the powers of these materials and use them to create the craziest world! What is more, you can build everything yourself or discover realms created by other players and take part in their fantastic events.
Key features
Discover a world of bricks with which you can build anything
Fill huge spaces with buildings and structures
Learn the effects of particular blocks and use them
Play solo or have fun together with other players
Terraria
| | |
| --- | --- |
| Release: | 2011-05-16 |
| Genre: | Adventure |
| Developer: | Re-Logic |
It is a sandbox platform video game that places players in an endless, procedurally generated world full of treasures and secrets. Go on a journey of your life and design it the way you want!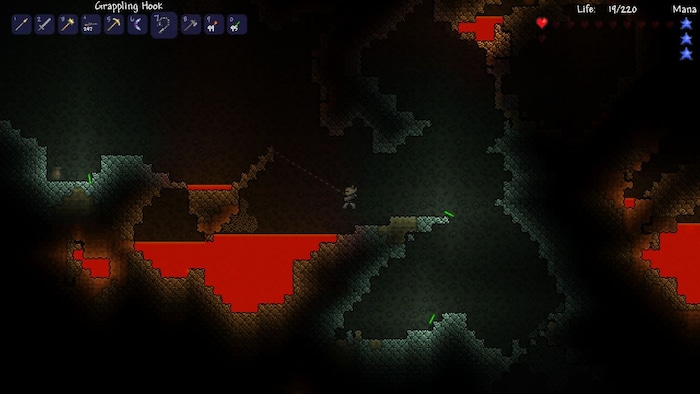 Among games like Roblox online, this title took a special place in the hearts of players on Steam. Terraria is all about building, transforming the terrain, and also thousands of treasures, adventures, and locations to discover.
Explore, dig tunnels and investigate the surface. Collect resources and build cities for yourself and your people. Choose the game mode that suits you best and enjoy hours of rewarding gameplay – alone or with friends!
Key features
Create a character and travel to the pixel world
Explore, discover, build and go on adventures
Choose a game mode and build freely or fight your enemies
Play solo or in multiplayer for up to eight players
Trove
| | |
| --- | --- |
| Release: | 2018-02-06 |
| Genre: | Adventure |
| Developer: | Trion Worlds |
It is a voxel action MMORPG for fans of adventure and building. See worlds you have not known before and join the gaming community to become a part of it.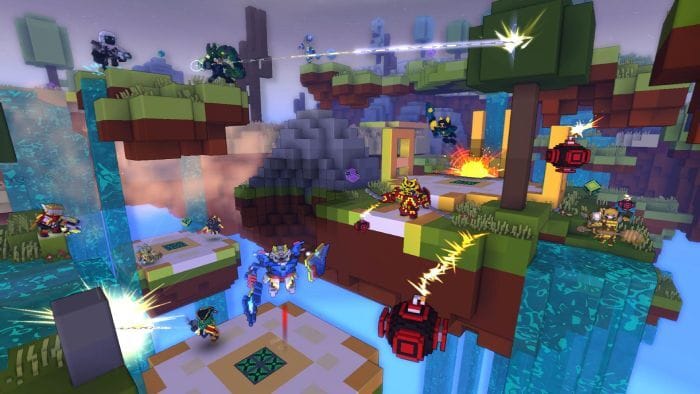 Trove is a multitude of connected lands where players live their best lives! Explore fantastic worlds, discover their secrets, and find your place in this game.
Build a house, transform the land, and harvest resources to create even more and better. Or maybe an adventure? The dungeons are full of monsters – for slaying them, you will receive great rewards, bonuses, and items. Gather your party and go together to become the heroes of Trove.
Key features
Explore various lands inhabited by hundreds of players
Harvest resources, transform the landscape and build your perfect home
Explore the map, fight monsters, expand your inventory, and experience amazing adventures
Play online in PvE or PvP mode
Sometimes we want to create something, but we do not know what. This situation happens due to boredom or a lack of artistic skill. No matter, because the need to unleash creativity can strike anyone at any time.
The ideal cure is Roblox games like titles on this list, which exist for this very reason. And no matter how old you are, what you do, and what you can achieve in real life – these games are the answer to your creative flow. You can relax with them or engage in crazy adventures in underground dungeons full of monsters. You can learn to cook scrambled eggs or build a castle. And this is great! Because thanks to such titles, you do not have to be an art school graduate to invent something cool and share it with others. And the best proof to support this view is the massive number of active users playing each of these games.