The iconic Alien franchise laid the foundation for many impressive video games – including 2021's fantastic Aliens: Fireteam Elite. And the official Deluxe version makes it even cooler!
Aliens: Fireteam Elite Deluxe Edition comes with massive additional content upgrading the entire third-person shooter experience. Inspired by Ellen Ripley's dark sci-fi adventures, this action-fueled gameplay is an ultimate recommendation for players who want to test themselves in the battle against powerful xenomorphs. But what if we told you it could get even more addictive?
Aliens Fireteam Elite Deluxe Edition
This exclusive version comes with the base version of the title and three extra content packs for the best gaming fun. Whether you prefer to play solo or in multiplayer, you can now unlock many new bonuses to boost this desperate fight against countless hordes of bloodthirsty aliens.
Hardened Marine Pack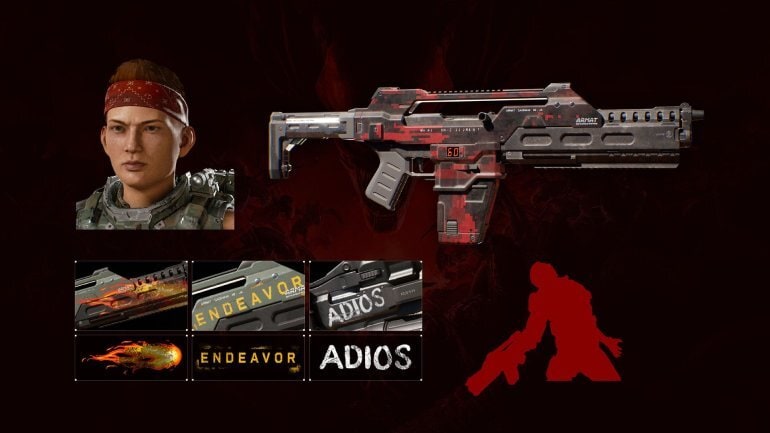 It is a set of cosmetic items for your Marine, among which you will find:
Bandana Head Accessory
Digital Red Camo Weapon Color
Adios, Endeavor, and Flames Weapon Decals
Chestburster Joke Emote
Endeavor Pass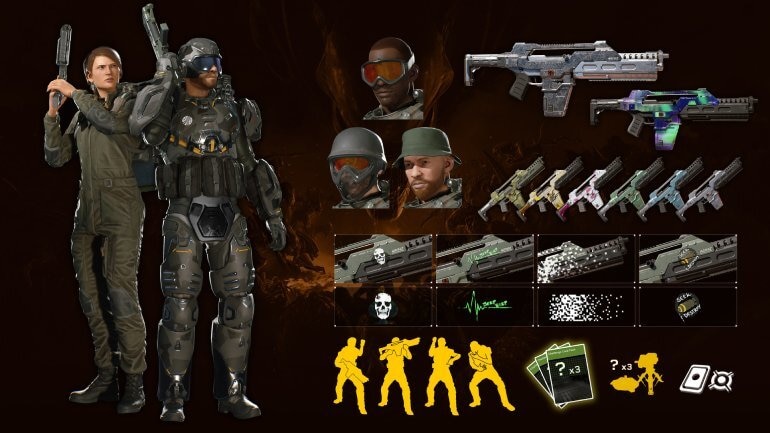 These seasonal releases are an excellent opportunity to get unique items, weapon colors, skins, and headsets. With four DLCs, waiting for new updates is more fun than ever!
Endeavor Veteran Pack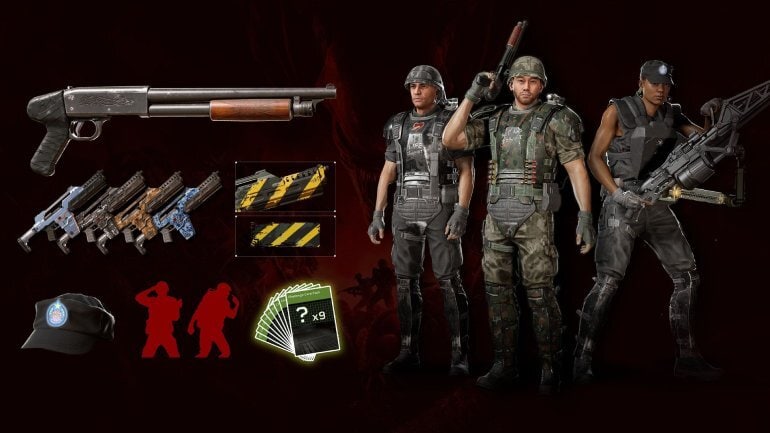 It is the most massive set of marine extras you'll ever find for your favorite alien-battle game. Get it and enjoy this legendary content:
Heirloom Standoff Shotgun
7 Classic Elite Armor Kit Skins
7 Classic Armor Kit Skins
Ballistic Helmet Head Accessory
Headset Helmet Head Accessory
Vintage Sulaco Cap Head Accessory
Chrome Plated Weapon Color
Digital Desert Camo Weapon Color
Digital Urban Camo Weapon Color
Digital Navy Camo Weapon Color
Caution Stripe Weapon Decal
Salute Sloppy and Look Into My Eye Emotes
9 Random Challenge Cards