Today, even the most casual gamers recognize the Elder Scrolls series, which laid a solid foundation for the entire action role-playing genre. But few know its beginnings were supposed to be a little different.
Although mainly known for Skyrim, Oblivion, or Morrowind, The Elder Scrolls series came to life in 1994 with the not-so-popular Arena game. Now, Bethesda's universe is a classic among the best open-world RPGs.
Set on the magical continent of Tamriel, it is incredibly famous for its deep story, atmospheric music, and gorgeous open world full of secrets. Even the most dedicated fans continue to unravel the mysteries of The Elder Scrolls lore, which acquires new meaning with every title and the person playing it. Maybe — just maybe — we could discover more by learning the history of all the games set in this world.
If you're one of those knowledge-starving folks, welcome to this tiny list of all The Elder Scrolls games in release order with ranking.
7. The Elder Scrolls: Arena
| | |
| --- | --- |
| Release date: | 1994-03-25 |
| Genre: | RPG |
| Developer: | Bethesda Softworks |
The massive Bethesda Softworks success began before the 1990s with popular sports games. Refusing to unite with Electronic Arts, Bethesda decided to design something unique – and that's how Arena came to life, originally intended to be purely an action game.
Arena was supposed to focus entirely on action-driven duels and nothing else. However, more ideas for developing its lore came up, and surprisingly it became more of a role-playing game. Featuring an open world, repetitive quests, many bugs, and rather unimpressive locations,
Arena never became as successful as its successors. But it will always be iconic, establishing the fantastic The Elder Scrolls series. Which, by the way, were named that because it sounded cool. Only later, the actual elder scrolls become the mythical core of the entire TES universe.
You can download the game for free here
Key features
Play the first installment in The Elder Scrolls series
Explore a giant open world
Make decisions and save the Emperor
Choose how you want to develop your hero
6. The Elder Scrolls Online
| | |
| --- | --- |
| Release date: | 2014-04-04 |
| Genre: | MMO RPG |
| Developer: | ZeniMax Online Studios |
Developed by ZeniMax, the MMORPG set in the universe of The Elder Scrolls has become an answer to the needs of fans dreaming of playing with others. So now you can enjoy it all: a memorable atmosphere, classic features of the best MMO games, and more locations to live your favorite adventure even longer.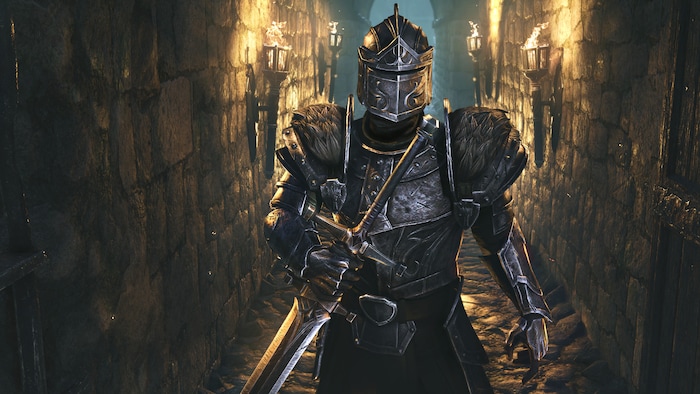 The plot of ESO takes place about a thousand years before the events of the other parts, but it is not directly related to their action. However, you can count on encountering many references, familiar places, famous characters, and legendary themes.
There are also DLCs, introducing key locations like Morrowind, Greymoor, Blackwood, and more, expanding the lore of this world. While this isn't strictly The Elder Scrolls classic series, it's worth playing for an exciting multiplayer experience in an ever-expanding universe.
Key features
Play a multiplayer game set in Tamriel
Create a hero and explore new and familiar locations
Fight in PvE and PvP
Complete quests and engage in a new storyline in your favorite universe
5. The Elder Scrolls Legend: Battlespire
| | |
| --- | --- |
| Release date: | 1997-12-02 |
| Genre: | RPG |
| Developer: | Bethesda Softworks |
Following the success of the first installment in the renowned Elder Scrolls series, Bethesda Softworks continued to innovate and expand upon the foundations laid by Arena. The Elder Scrolls Legend: Battlespire was born as a unique blend of action and role-playing elements, focusing on a more dungeon-crawling experience.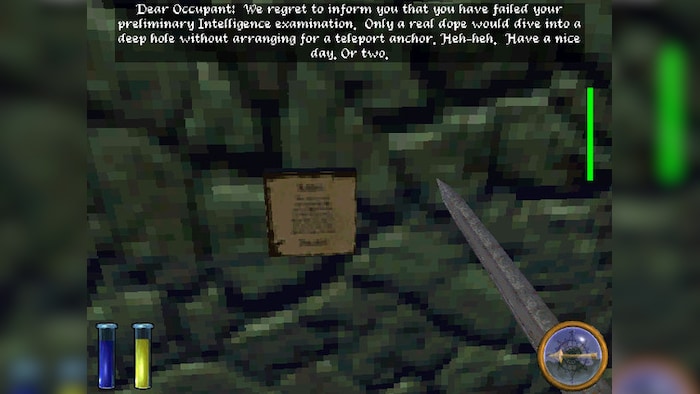 Originally intended to be an expansion for The Elder Scrolls II: Daggerfall, Battlespire evolved into a standalone game that brought players into the heart of the eponymous Battlespire – a magical training academy in the midst of an interdimensional war.
Battlespire never reached the heights of popularity of its predecessors or successors, but it remains a noteworthy entry in the Elder Scrolls series. Its refined gameplay, challenging level design, and captivating story make it a cult classic for fans of the franchise.
Key features
Immerse yourself in an Elder Scrolls spin-off adventure set
Tackle a series of interconnected levels filled with fearsome enemies, puzzles, and traps
Engage in intense combat against Daedric forces threatening the Battlespire
Experience a more focused, dungeon-crawling adventure
4. The Elder Scrolls II: Daggerfall
| | |
| --- | --- |
| Release date: | 1996-08-31 |
| Genre: | RPG |
| Developer: | Bethesda Softworks |
With an almost finished vision of the gameplay world, Bethesda could let its imagination run wild with a sequel. So a new installation was born, featuring the largest open-world map of about 161,000 kilometers.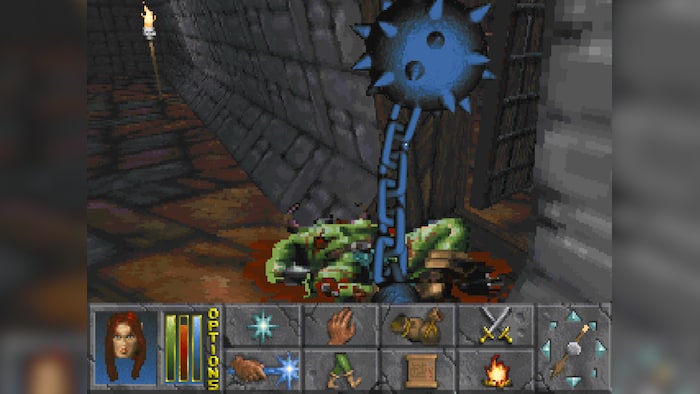 Inspired by the tabletop Dungeons & Dragons game, Daggerfall delivered everything that any fan of a decent RPG could desire. It was the first game in the series that allowed players to customize their character and fully engage in the history of High Rock and its inhabitants. They could go anywhere, buy a ship, meet 750,000 NPCs, or participate in trials. It was also the first title where players could become a werewolf or vampire!
You can download the game for free here
Key features
Explore the largest world map in the history of The Elder Scrolls
Travel and engage in a multitude of activities
Become whoever you want
See one of six possible endings
3. The Elder Scrolls V: Skyrim
| | |
| --- | --- |
| Release date: | 2011-11-11 |
| Genre: | Adventure |
| Developer: | Bethesda Game Studios |
Running on the innovative Creation Engine, Skyrim has created a setting more gorgeous than ever. Featuring impressive animations, natural lighting, and a highly detailed plot, it reigns as the best game in The Elder Scrolls series.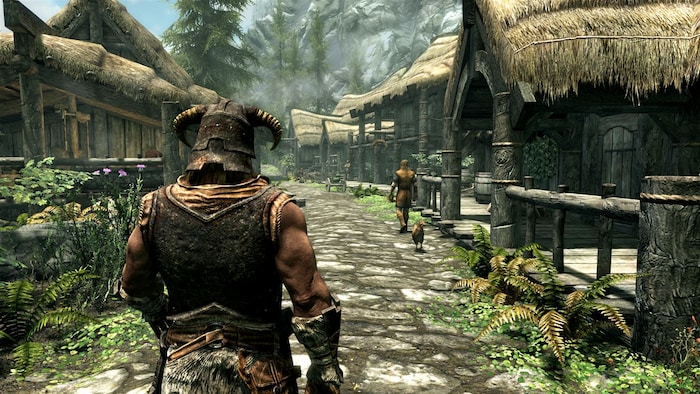 One of Skyrim's most groundbreaking features is its upgraded combat system, introducing dynamic battles that require a bit of strategy and skillful use of weapons. Also, the NPCs' behavior is even more unpredictable than in Oblivion, so almost every action can trigger a reaction – often unpleasant for the protagonist.
It's a game where you decide what to do and how. The multitude of activities will always keep you engaged! And those who care about The Elder Scrolls vibe will be pleasantly surprised by the harsh nature, atmospheric music, and changing weather that became the gem of this successful series.
Key features
Journey to Skyrim and discover your destiny
Explore, make decisions, and witness their consequences in the future
Have fun with a more dynamic combat system
Enjoy epic mods designed by a community of fans
2. The Elder Scrolls IV: Oblivion
| | |
| --- | --- |
| Release date: | 2009-06-16 |
| Genre: | RPG |
| Developer: | Bethesda Game Studios® |
The 2006 title takes players to the province of Cyrodill, with graphics heavily inspired by Lord of the Rings. Introducing a challenging storyline about the search for the only heir to the throne of Tamriel, Oblivion is one of the best games in the series.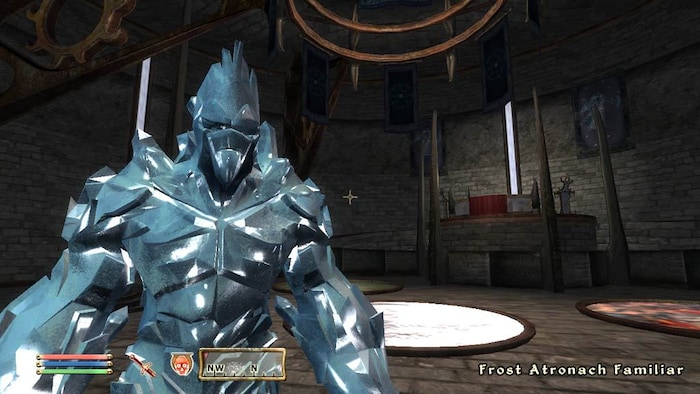 Oblivion is a technological leap forward, significantly improving the AI of non-player characters and generating more details than any game in the series before. Now, all the inhabitants really live, committing themselves to daily activities and being part of a changing world. It is also more beautiful regarding the character's appearance – including the protagonist.
The plot feels more logical and cohesive than in Morrowind. But players can still do whatever they want as they slowly explore a vivid world filled with unexpected adventures and ancient mysteries. And one of the title's best features is Shivering Isles DLC, introducing a 30-hour campaign set in a disturbing land plagued with all types of madness.
Key features
Travel to Cyrodill and discover the political conflict details
Enjoy an improved character creator and enhanced AI of NPCs
Explore a beautiful land and confront the evil
Become part of the evolving world
1. The Elder Scrolls III: Morrowind
| | |
| --- | --- |
| Release date: | 2002-04-29 |
| Genre: | RPG |
| Developer: | Bethesda Game Studios |
Morrowind is where everything has become even more magical. It was the first installation in the series released for the Xbox console and the first that abandoned pixelated graphics for absolutely stunning visuals.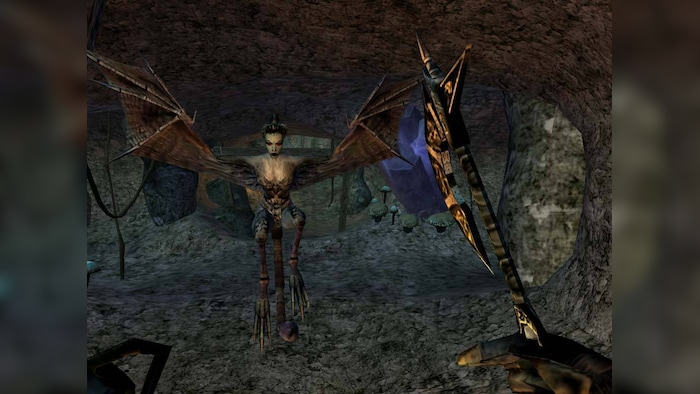 TES III is only 30 square kilometers of the map but introduces so many factions, character creation options, new dialogues, and lore details that it's hard to find a game as good as this one. Thanks to the new graphics engine, all the views have become truly breathtaking, delivering experiences like the ever-changing sky or misty sunrises, providing hope for a better day.
There are the strangest NPCs, like the falling wizard or the mud crab merchant. Plus, it features a soothing soundtrack by Jeremy Soul, which players love to listen to on Spotify just for the atmosphere and to reflect on the most delightful memories from this game.
Key features
Explore Vvardenfell and discover its secrets
Create your dream hero and join various factions
Get involved in a complex political situation
Complete quests and gain unimaginable riches in challenging combat
? The Elder Scrolls VI
| | |
| --- | --- |
| Release date: | TBA |
| Genre: | RPG |
| Developer: | Bethesda Softworks |
At the E3 conference in 2018, The Elder Scrolls developers announced that work on the next installment in the series will not start until after the grand release of Starfield in 2022. However, there was a tiny delay.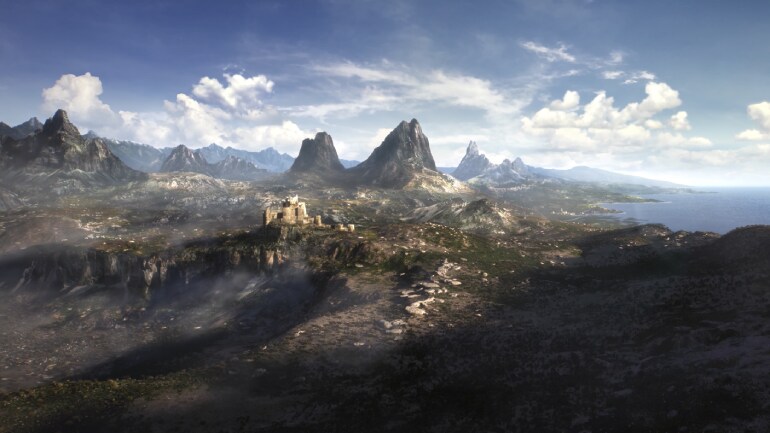 As it turns out, the Starfield release has been moved to 2023, which means that TES 6 can be expected somewhere in the uncertain future. But fans do not stop making various guesses, creating millions of theories about what it may contain. One thing is sure – this upcoming title may dethrone Skyrim. And as loyal fans like to predict, we can hope that TES VI will come to life around 2026.
Why are The Elder Scrolls so popular? And why, with technically superior RPGs at our fingertips, do we keep coming back to these classic titles? Maybe because this game series is authentic.
Starting any part, we can count on the continuity of events, locations, and history. The chronology is correct, and the ancient books describe the events that we have seen. Yes, there are still bugs, but each one has become a valuable meme, connecting the community of fans.
Also, these games are not nice. Circumstances are often rough, locals hostile or unpleasant, and some quests surprisingly complex. But it all makes the whole experience even more rewarding. Starting as simple prisoners, we create our legend, alter history and become part of the epic fantasy world. Even if it means all these annoying trips to trade with a mud crab on some faraway sea rock.